NostoNews, September 1, 2010
by Tommy Jasmin

The Big Market Picture

This month, I want to emphasize how just a quick look periodically at our Top 100 lists is the collectibles equivalent to taking a look at the Dow Jones Industrial Average for the stock market. These lists, along with our pricing history, available to Premium Subscribers, is the best way on the web to follow trends based on real sales.

Comic Books

Starting out with comic books, time for a sad dose of reality for everyone. A look at the Top 100 Comic Books list shows this market peaked around two years ago. Just look at all that red. Of course if you read market reports from big dealers, they will always tell you the market is healthy, but this is an illusion created by the big keys. Key issues featuring characters still popular today (like Batman and Superman) are doing well, but the top keys are always the last to fall in value, just like blue chip stocks. Based on many indicators, I predict after two more pricing updates we will see the first ever decline in value for Action Comics 1 since Nostomania has started tracking sales data.

Coins

The U.S. coin market, on the other hand, seems very healthy. In contrast with comic books, look at all that green on our Top 100 U.S. Coins list. A big driver here is the precious metals market. Silver, gold, and platinum coins have turned out to be great investments over the past several years. The chart below is the market price of gold for the last five years, from Kitco.com.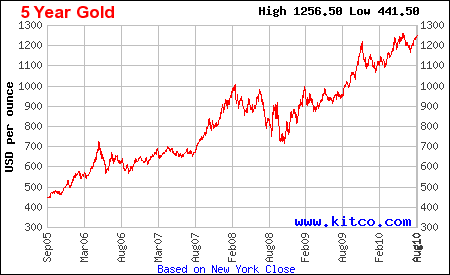 Gold Market Price, Past 5 Years


Another factor that helps is coins are seen as an older, more mature collectibles market, historically taken more seriously by businesspeople.

Magazines

Last, a few comments about the collectible magazine market. One would think this would very closely mirror the comic book market. But the Top 100 Magazines list shows a somewhat healthy market, with more gainers than losers. The main driver here is the fact that CGC has started professionally grading magazines, and has started expanding their coverage to men's magazines like Playboy. The next year or so in this space should prove interesting with unusual variants turning up, and an idea for quantities in high grade starts to be revealed.


---

Thanks, we'll see you all next month.

Visit our NostoNews Archive.