NostoNews, September 1, 2007
by Tommy Jasmin

What goes in the Nosto databases?

We had a question recently regarding how we decide what goes in each of our databases - in other words, what does Nosto consider a comic, coin, or magazine? What is each database supposed to represent? I'll give a little insight on each of our three currently supported categories below.

Comics

The current Nostomania comics database is intended to cover U.S. published comic books from the beginnings of the modern format, in 1933, to present. We don't consider Platinum Age or Victorian Age books comic books per se. While we do acknowledge the aspects of panelology present, we have to draw the line somewhere. We feel Overstreet's continual push backward in time is different subject matter. Is a future edition going to cover Stone Age cave paintings? Or was that covered in the infamous Arrowhead Guide? Yes, to some it's interesting and important history, but I say quit stretching the definition, guys.

Below I'll highlight some items we do allow to go into the Nosto comics database.
Magazine-sized comic books: (e.g. Savage Sword of Conan and Mad) These are, after all, just comic books with slightly larger dimensions. Size should not matter here. We therefore consider Treasury Editions and mini-comics (like modern ashcans) eligible for the database.
Trade Paperbacks: These are just compilations of previously published comic books. Sure, a little thicker and pricier (usually), but still comic books.
Graphic Novels: They might seem more... formal? Like something you'd previously (luckily, this is changing) find only in a library. But again, it's just a fancier comic book, often with a nice hardcover and dust jacket.
Undergrounds: Why these are not covered in Overstreet, I'm not sure. A guess would be the publishers either never cared for them or consider many to be in bad taste. We feel they play a key role in comic book history, and include them as we gather the data. In fact, for a short time one underground cracked the Nosto list of the 100 Most Valuable Comic Books.
And what do we consider not a comic book as far as the current database is concerned? Things like:
Paperbacks: These are novels. The fact that some have painted covers by comic book artists doesn't change what they are - books.
Big Little Books: While there are sporadic illustrations in these, they are primarily text. These warrant their own database, which we are considering supporting.
Pulps: Same logic as applies to Big Little Books.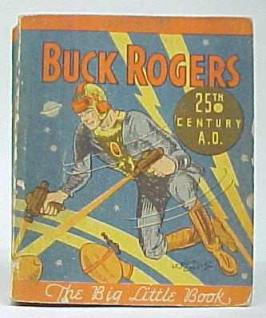 Not a Nosto comic

Coins

The current coins database is intended to cover only regular issue U.S. coins, both business strikes and proofs. Of course some day we hope to expand our coverage to world coins, ancient coins, etc., but for now this is the focus. Below are some items we do represent in the Nosto coins database.
Bullion coins: Like any business strike, these coins have a base denomination. We wouldn't recommend walking into a store and spending a modern American Gold Eagle for face value, but legally you can do it.
Designations: The value of a given issue will vary greatly when designations such as Cameo or Deep Cameo apply (for proofs), or Red-Brown and Red (for copper coins). A separate database entry should exist where appropriate. We typically follow PCGS here - if there is a separate PCGS number, there will most likely be a separate item in the Nosto database.
And below are some items we do not cover in the Nosto coins database.
Colonials: While we'd very much like to cover these, we are still undecided as to whether they should go in a separate database.
Tokens: Again, we see future expansion here; we've just had taller nails to hit up to now.
Planchet Errors: These, at present, we feel are too difficult to categorize. Often planchet error coins are unique, and as such present great difficulty computing pricing from actual sales. We do cover well-known error coins where many were struck, such as the 1955 Double-Die Lincoln and 3-Legged Buffalo Nickel.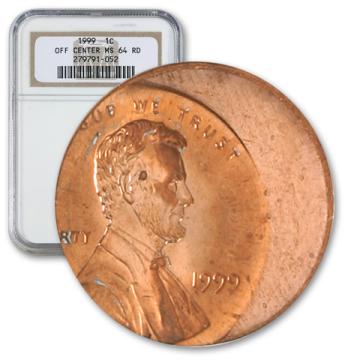 Not a Nosto coin

Magazines

As I mentioned previously, our brand new magazines database at present consists of mainly horror and science-fiction titles like Starlog and Famous Monsters of Filmland. We'll be expanding this category rapidly, as we know there are collectors out there who want to track magazines with features like first appearances of movie stars, the earliest issues of Playboy, etc. Another emphasis early on will be trying to represent any magazines that CGC will certify, since at present they are the only third-party grading service for magazines and the only source of certified item sales data here.


---

Prizes

Don't forget, all you have to do is create a single Collection, Wantlist, or Salelist item during the appropriate month to qualify for our sweepstakes. Why not take a look and see what we're giving away (and gave away last month), free as always.


---

Thanks, we'll see you all next month.

Visit our NostoNews Archive.