NostoNews, October 1, 2008
by Tommy Jasmin

New pricing, market comments

Fall is here, and the 4th quarter pricing data is in! Login and see how the current market is affecting your collection value. Remember, we are now computing separate pricing for each grading service, as well as non-professionally graded items. So if you add an item to My Lists as non-graded, your collection value will likely change much less than if that item were graded by CGC, NGC, etc. Below I make a few market observations for each supported category.


---

Comics

Pricing on high-end comics continues to soar. Forget about the stock market, put your money in collectibles. Check out the surprising gains, especially on Disney-related books, in our Top 100 list. We have our first ever comic to break the $2 million mark - Action Comics 1.

The Disney empire continues its climb as far as Golden Age comic book sales go. Quarter after quarter, these numbers continue to amaze me. Used to be, many people barely gave "duck books" a second glance. Now mind you these are high grade copies, but still, the numbers we're seeing are really something. Dig around in our Pricing section for more examples, below is just one of many similar sales this past quarter. This CGC NM 9.4 copy of Walt Disney's Comics and Stories 19 sold for a stunning $15,535.00.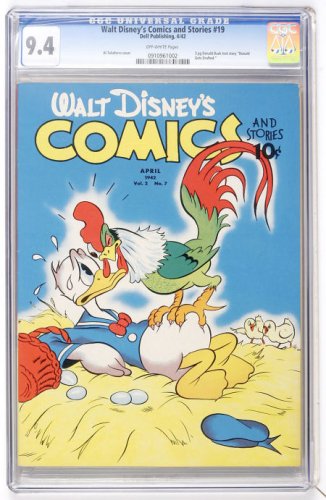 Dizzy numbers for high grade Disney


It's true - the buzz over Watchmen is real. Last summer at Chicago Con, any copies of Watchmen sitting in quarter bins, once their domain, were immediately snapped up. The copy below is nothing great by Modern Age standards - a NM- 9.2. Yet it pulls in over $70.00. Part of me is happy about this, it was a long underrated series with an avid but fairly small cult following. Time Magazine partly vindicated this by naming Watchmen one of the best 100 novels (yes, up there with the likes of The Grapes of Wrath!) of all time.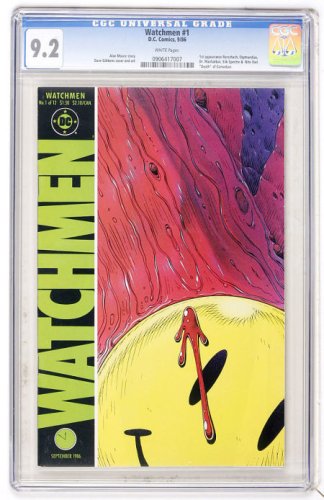 Watchmen 1 (from a quarter bin?), CGC NM- 9.2 sells for $71.70


Sorry, no Harvey file copy comments this time. Not that there wasn't plenty of the same to comment on! (See last quarter's market comments, and you'll get it). I will reiterate last quarter's comments on the "DC Sweet Spot" as I called it. This tight year range continues to blaze. Basically, anything roughly between 1958 and 1961, and 9.0 or better, is going through the roof. The example below, Superman 136, CGC NM- 9.2 sold for $3,107.00. I have to mention for real numbers, Nosto is your only option here - Overstreet is way off, and has this book at about one tenth of that figure.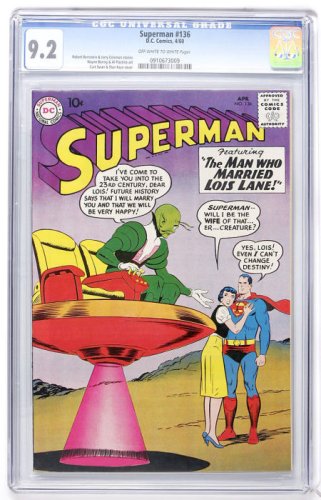 In the sweet spot


In the "some books are better left unslabbed" department, below is a prime example. Incredible Science Fiction 33, CGC FR/GD 1.5; it sold for only $15.00. I have to wonder what the submitter was thinking here. This is a low-grade EC. EC fans want to hold their low-grade ECs, look inside at that fantastic artwork. Why would you want a 1.5 all sealed up in a slab?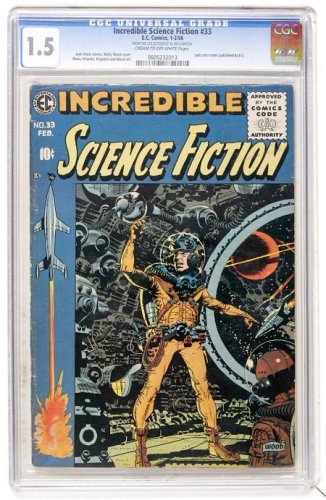 Better left unslabbed


And finally, as always, a great cover alone will always sell a book. Below we have Startling Comics 12, VG+ 4.5. Nothing spectacular art or story-wise. And not even slabbed. But on the cover we have Hitler, Tojo, and Mussolini. The result? A $200 "guide" book selling for $896.25.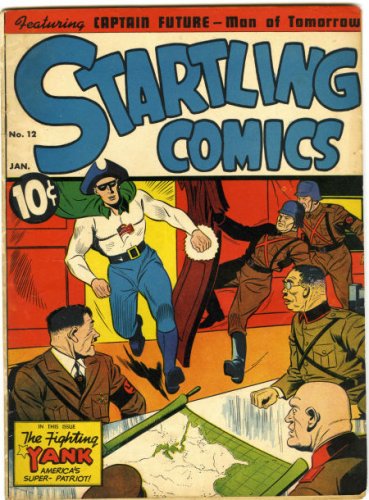 Cover appearance by Hitler, Tojo, and Mussolini!

Other items of note:
Dell Giants continue their downward trend in value
Avengers 57 is very hot
High grade Marvel Team-Up is inexplicably very hot
Yes, the Mile High Flash's did very well
---

Coins

Finest known items continue to push the pricing limits as they become available. This quarter, a nice example of this is the Ed Price 1797 Dime, JR-2 NGC MS-65. It sold through Heritage this past quarter for a whopping $402,500.00! Whenever time this particular coin gets cut loose, it sets records, including a sale for $7,250.00 back in 1966, an extraordinary amount at that time.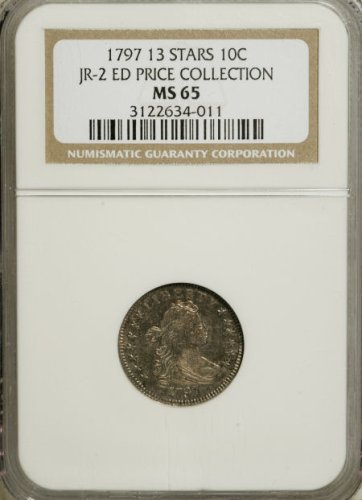 NGC MS-65 goes for $402,500.00


If the previous sale doesn't impress you, how about the 1804 10c, 14 Stars on Reverse piece below? This NGC AU-58 is also a Finest Known. It traded hands as recently as 2007 for $184,000.00. And now, just a year later, it nets a remarkable $632,500.00! What an investment that turned out to be. I believe it was the biggest gainer this quarter on our Top 100 list.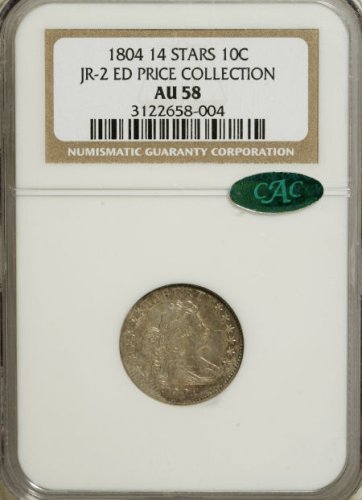 1804 10c, 14 Stars on Reverse, NGC AU-58, $632,500.00


The Four Dollar Gold Piece, or Stella, has always been a favorite among American numismatics. Well, I shouldn't say always, as they really weren't very well publicized until the early 20th century. Somewhere between 15 and 20 of this particular mintage exist today. This piece, an 1880 Flowing Hair, PCGS PR-64, is a realy beauty. It sold recently for a very impressive $431,250.00.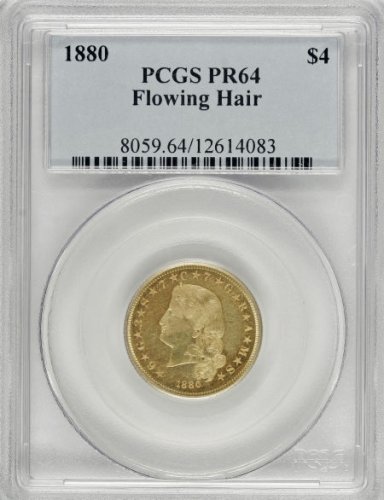 1880 Stella, Flowing Hair, PCGS PR-64, $431,250.00
---

Magazines

A surprising sale this quarter in magazines is a copy of Monsters from the Vault 1, which sold on eBay in VG 4.0 for a surprising $265.00, with 211 page views! Bidding was furious with 26 total bids. The seller claimed Jim Clatterbaugh's rare premiere issue is hard to find in any grade, and apparently this is true, as our pricing was way off on this (until now). Nothing like an actual sale to correct pricing on an item!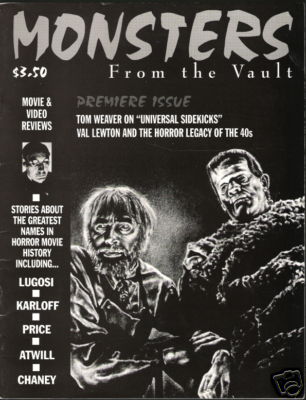 A rarity among monster magazines.
---

Prizes

Don't forget, all you have to do is create a single Collection, Wantlist, or Salelist item during the appropriate month to qualify for our sweepstakes. Why not take a look and see what we're giving away (and gave away last month), free as always.


---

Thanks, we'll see you all next month.

Visit our NostoNews Archive.