NostoNews, May 1, 2019
by Tommy Jasmin


Cleaner Charts, ICG is Back, Store Fix
To be honest I'm surprised nobody has complained about this already. Up until now, on the Nostomania price trend and sales charts, we had the same markers for actual sales as for the Nostomania value points. Just go back to the March NostoNews for an example of how it used to look. Below, you can see how much easier it is to distinguish the sales by simply switching to a diamond marker. We are pondering further changes to improve the charts, stay tuned.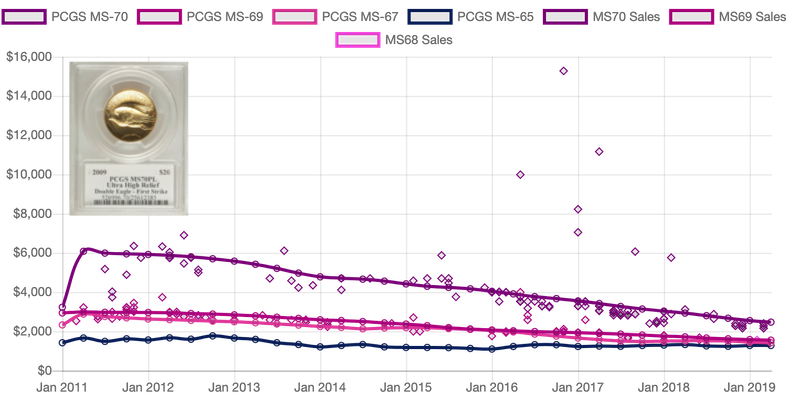 Diamonds in the Rough
One of our longtime users of the coins category, tmbz noticed right away when we quietly retired certification company ICG from the pricing detail pages. "Bring it back!" he said, "some of us collect ICG". We listened and it's back Tom. A little background on our intent though - our philosophy in general is to support and show data for the top 3 certification agencies in each category, as well as uncertified pricing and sales. For comics, that would be CGC, CBCS, and PGX. Few members know, at one time we even included failed agencies like ACE and 3PG. The sales were just too sparse though, so we dropped those two ages ago. At present, for magazines the only certification choice is CGC. Hopefully that will change soon.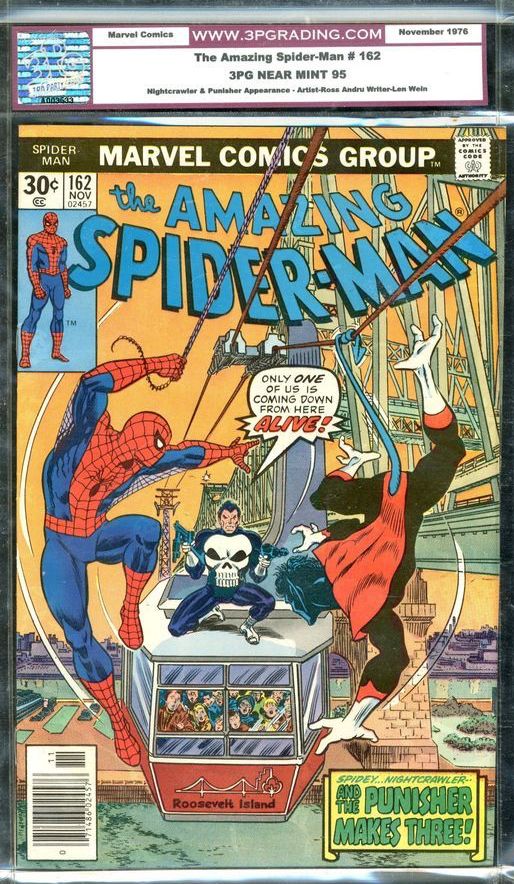 Anybody remember 3PG? They had a NM 9.5!
Last, we made a fix to a bug creating Store Bio text of the allowed length. Sorry folks, that should be fine now.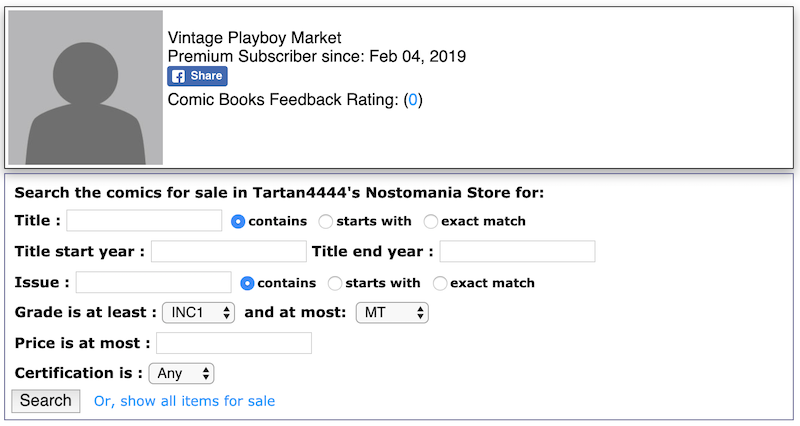 Store Bio limits were way too short
That's all we have this time around, see you in a month!
---

Thanks everybody, see you back here in a month.

Visit our NostoNews Archive.