NostoNews, May 1, 2010
by Tommy Jasmin

Top Comic Books, Top Coins, Top Magazines

One of the coolest things about Nosto is watching over time how key sales shift the ordering of the most valuable item in each category. I know I pick on the other price guides from time to time, but in truth there is quite a bit of agreement between for example Overstreet's Top Comic Books list, and our Top 100 Comic Books list. I thought it might be interesting to look at some of the differences, and try to explain them. One interesting difference is Green Lantern 1. Overstreet has this book in the top 20, and for us, it doesn't even crack the top 40. Look at our sales in the pricing section - people are just not willing to go over 30 grand for even a 9.0 copy of this book (multiple sales support this). If you are listening Overstreet folks, you need to make an adjustment down on this book.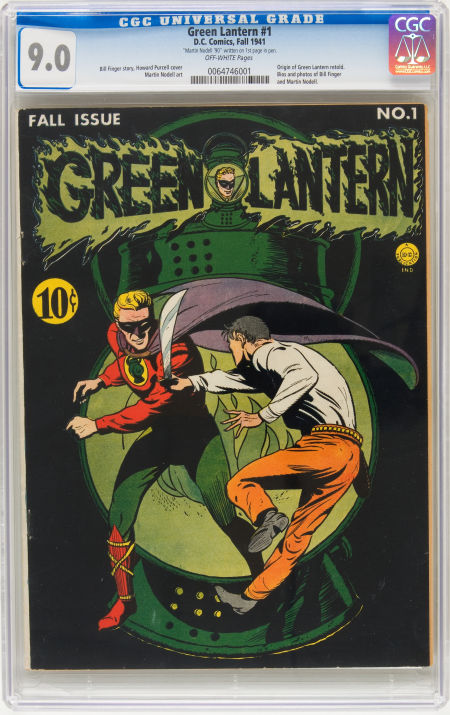 Green Lantern 1, CGC VF/NM 9.0, sold in late 2009 for $29,875.00


Another difference is Action Comics 7. We compute this to be the 2nd most valuable issue of Action Comics, where Overstreet puts Action Comics 2 above Action 7. The sales don't lie though, and the reason for the big numbers on Action 7 is simple - it's the 2nd time Superman was on the cover.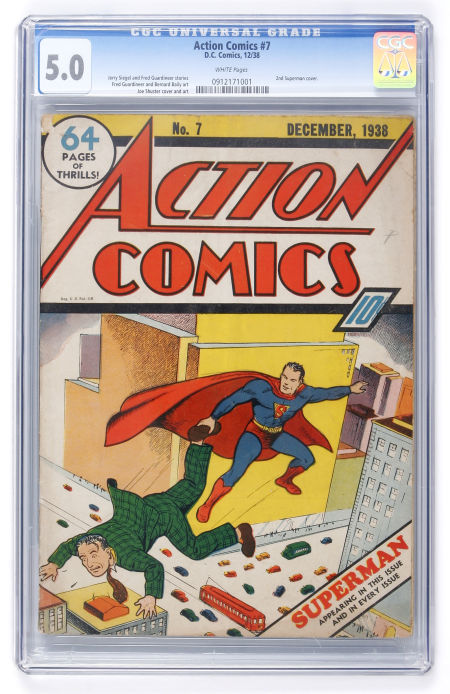 Action Comics 2, CGC VG/FN 5.0 brought $47,800.00


On Silver Age books, we all know what the top book is. As for the 2nd book, our algorithms compute this slot as belonging to Hulk 1, not, as most would guess, Showcase 4. If you have an opportunity for purchase, think about some of the factors that our data reveal. Hulk 1 is a dark-color cover, making it very tough in high grade. The character is more contemporary and popular than Flash. If the 9.2 copy below could pull 125 grand, imagine what would happen if a true NM ever came to market? This comparison really emphasizes the importance of Nosto sales data. Consider: our database also shows a Showcase 4 selling in CGC NM+ 9.6 for an astounding $179,250.00. But that caused our software to compute the CGC NM 9.4 value at $103,000.00, well below the CGC NM 9.4 value for Hulk 1. The very important point here is you really need the pricing at each grade, which only Nosto provides, since once you get above 9.2 the variance becomes huge.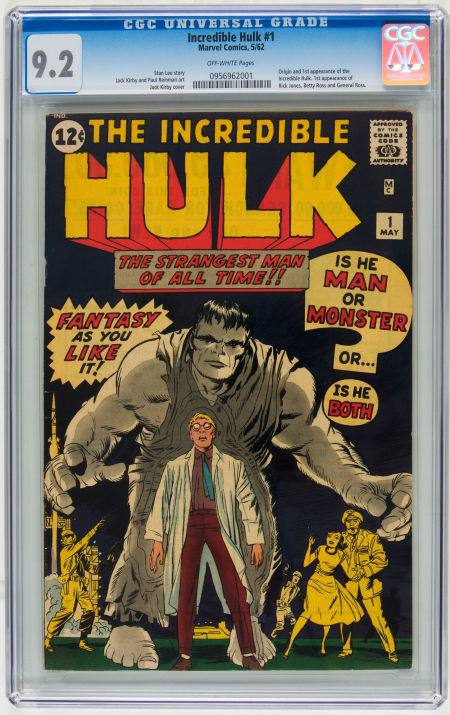 Hulk 1, GCG NM- 9.2 sold for $125,475.00


On the coins side, I hate to be redundant here since Forbes interviewed me awhile back on this exact subject - what are the most valuable U.S. coins? Again, our Top 100 Coins list is a fantastic source of information, and was cited in the Forbes article. Since that interview, it's interesting to see how a single sale of a Top 10 coin can shift the data around. Since this interview, the legendary 1913 Liberty Nickel has dropped two places, to hold the number 6 slot at $3.5 million. A drop in value of over 40%. This adjustment was due to factoring into our pricing algorithms the sale of one of the five existing coins, highlighted in a previous market report, for $3,737,500.00.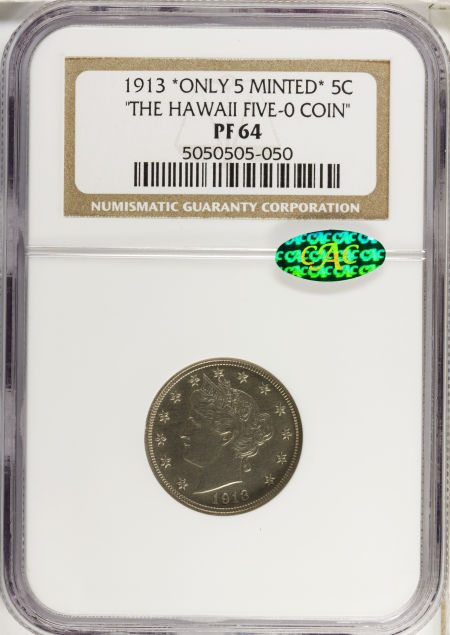 The Hawaii Five-O 1913 Liberty Nickel sells for $3,737,500.00


The last of our currently supported collectible categories, magazines, still has a relatively immature database. Now that CGC has started slabbing issues of Playboy, the number 1 issue of that title has emerged as the top item in our Top 100 Magazines list. In fact, three variants of this number 1 issue hold three of the top five slots. It was fun to see a CGC 8.5 copy come to market late last year. This copy, shown below, pushed the Page 3 Variant to the number 1 position on our list. It sold for $10,755.00. It will be very interesting to see what happens when a copy at 9.0 or above comes to market.



Playboy 1, CGC VF+ 8.5, Page 3 Variant, brings $10,755.00
---

Thanks, we'll see you all next month.

Visit our NostoNews Archive.