NostoNews, July 1, 2008
by Tommy Jasmin

New pricing, market comments

It's that time again; new pricing data is here! Login and see how the current market is affecting your collection value. Remember, we are now computing separate pricing for each grading service, as well as non-professionally graded items. So if you add an item to My Lists as non-graded, your collection value will likely change much less than if that item were graded by CGC, NGC, etc. Below I make a few market observations for each supported category.


---

Comics

Pricing, overall, is up again this quarter. As I mentioned last time - this is surprising given the ongoing debate about whether the U.S. is in a recession, rising fuel and food costs, and all the weather-related losses. Looking at our Top 100 list, for the most part we see "green" items.

We'll use The Incredible Hulk this time to illustrate the continually widening gap between high-grade Bronze and high-grade Modern era books. Look at the CGC NM+ 9.6 Incredible Hulk 147 below. A pretty much "nothing" issue in the run - no key anything, yet it pulls in $418.25 in a recent Heritage auction.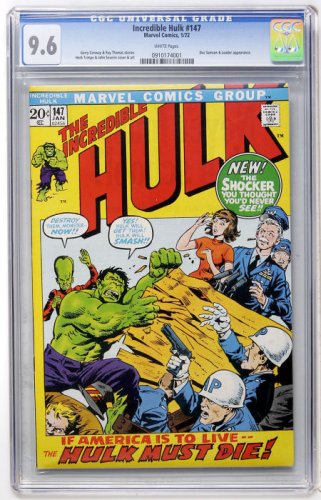 Bronze Age Hulk hot if high-grade


Now look at the Incredible Hulk 330 below. Same grade, at CGC NM+ 9.6. This one, a Modern Age book, is a key with the first Todd McFarlane art on Hulk in the great Peter David era. At one time smoking hot, this one nets only $29.00 in a post-auction buy.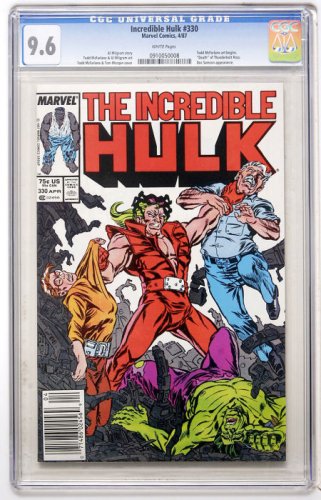 Maybe covers slabbing cost?


The Harvey File Copies continue to stink up the place. Whoever is sitting on these, it is in your best interest to let them into the market a little slower at this point. Our latest example from a heap of possible examples is Casper's Ghostland 46, CGC NM 9.4. It sold for only $12.00.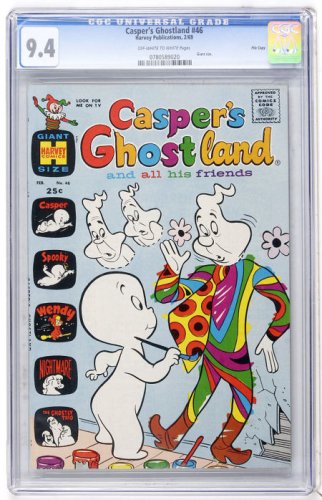 The glut continues


Our data is revealing a definite DC "sweet spot" between 1958 and 1960. Just about any high-grade copy of a DC title in this era will outperform traditional guides, and Nostomania is the only place to research the true surprising values. Below are just a few examples. First, Superman's Pal, Jimmy Olsen 27, CGC VF/NM 9.0 (a 1958 book) sells for $867.57. Overstreet's current value in this grade is $209.00. You can look ours up right here on the site.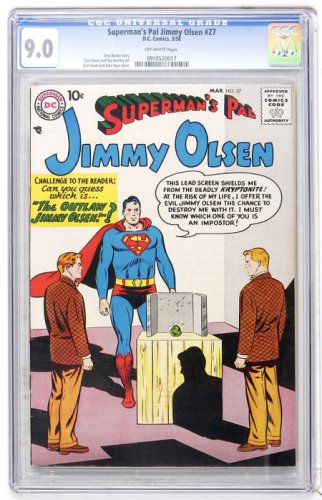 From the DC Sweet Spot era


Another example, Superman 132, CGC VF/NM 9.0. The copy shown below sold in a Heritage auction for $2,270.50. The Overstreet price again is not much help here at $242.00. To understand what's going on here, consider this: for this "Sweet Spot" era, the 9.0 to 9.2 range is Finest Known territory. There just are not any Mile High type books here. So when these 9.0's come to market, your only option for accurate pricing is Nostomania - a service that can quickly capture these sales and adjust its pricing.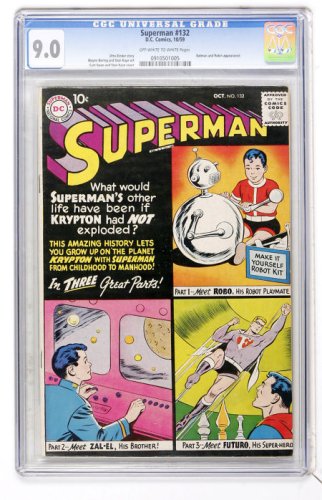 Nosto is the only source for accurate pricing here

Other items of note:
High grade, early Walt Disney's Comics and Stories are still very hot
Dell Giants are way down, cooling off tremendously
Web of Spider-Man 18 is very hot
High grade Rex the Wonder Dog is very hot
---

Coins

Seated Quarters continue their hot streak. I guess eventually the overlooked series all get a closer look. Here's a nice example - the 1840 PCGS MS-64 shown below (check out the old PCGS holder) sold recently through Heritage for $34,500.00, well over all current price guide values. As you may or may not know, Nosto now computes separate pricing for each grading service where there are enough sales. Look this one up and see how our PCGS pricing compares to this hammer price.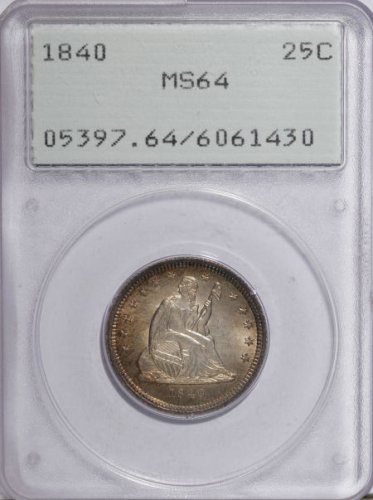 PCGS MS-64 goes for $34,500.00


I should point out, Seated Halves are following a similar trend, and when a choice piece comes to market, it typically sets a new sales record. The 1841-O NGC MS-65 shown below sold through Heritage as well, for $40,250.00. The Numismedia reference numbers offered by Heritage for that grade were not even in the ballpark. We have our blended pricing number for this item computed at $39,300.00 - remarkably close to that hammer price!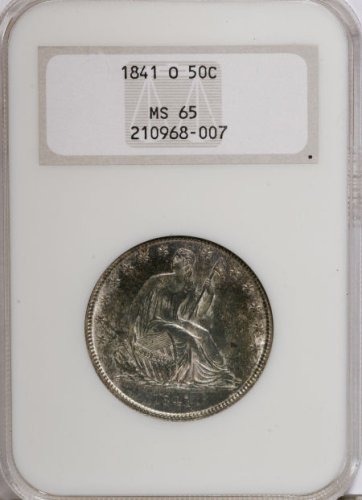 1841-O Seated Half, NCG MS-65, $40,250.00


And look what happens when you manage to eek out one more point on the grade scale. Can you imagine being one of the graders that make the decision worth tens of thousands of dollars? You have got to wonder what under-the-table temptations and offers are presented to bump grades. But I digress. The example here is an 1859-O Seated Half, PCGS MS-66, hammer price: $66,125.00. Yes, I know, another 1841-O would have made a much better example, but you get the point - once you get into Finest Known-or-close territory, the differential between one point will be huge.



1859-O Seated Half, PCGS MS-66, $66,125.00
---

Magazines

Playboy 1 remains the top magazine, with a new sales point for support - this time the FN 6.0 copy shown below which sold through Heritage Galleries for $2,868.00. The sale we mentioned last time was a VG/FN 5.0 copy, which went for $1,553.50. Again, it will be interesting to see what happens when a high-grade copy comes to market. Our algorithms compute the current theoretical NM 9.4 value to be $38,000.00.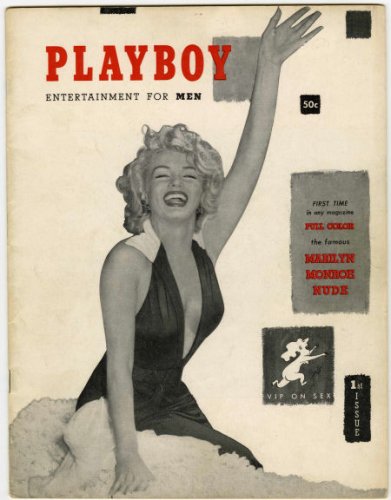 The top magazine, at least for now.
---

Prizes

Don't forget, all you have to do is create a single Collection, Wantlist, or Salelist item during the appropriate month to qualify for our sweepstakes. Why not take a look and see what we're giving away (and gave away last month), free as always.


---

Thanks, we'll see you all next month.

Visit our NostoNews Archive.