NostoNews, January 1, 2021
by Tommy Jasmin
New pricing for 1st Quarter 2021, market comments
---
Happy New Year - the just-computed 2021 1st Quarter pricing data is in. Sign in and see how your collection value is currently faring. Remember, we compute separate pricing for each grading service, as well as non-professionally graded items. Depending on the item, this may result in significant value differences when using our collection management features. Below, I highlight some interesting sales for our currently supported categories.
---
Silver Surfer #3, CGC NM/MT 9.8, $38,400.00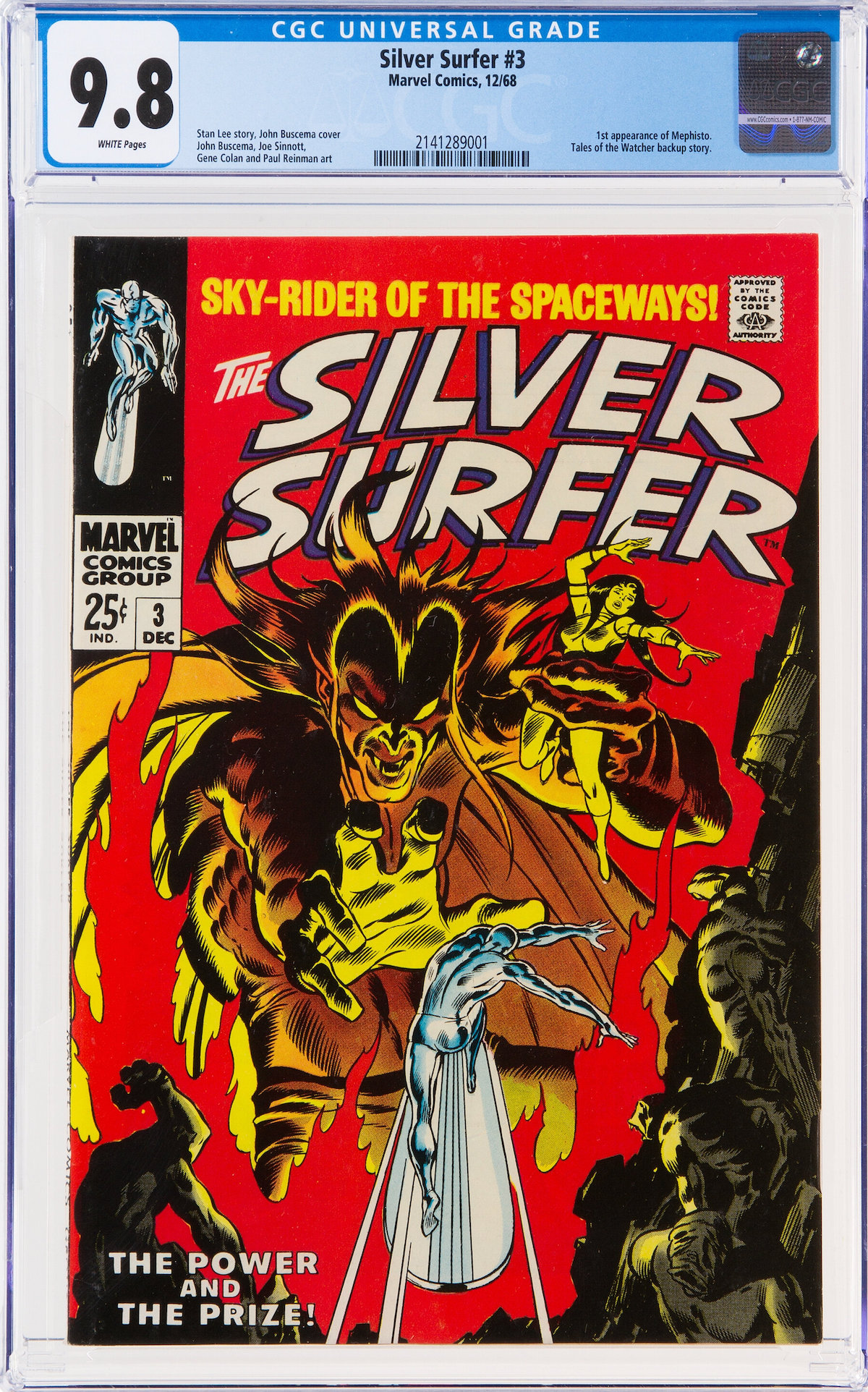 Yep, for real, this guy went for $38,400.00 in the most recent Heritage Signature Auction. I wonder who was smart/lucky enough to buy the Oakland copy, and what that clocks in at? The book features the 1st appearance of Mephisto, and it is definitely a stunning copy, but that sale price really knocked me back on my heels for a bit. Consider this also: there are six other 9.8s out there!
Teenage Mutant Ninja Turtles #1 3rd Printing, CGC NM+ 9.6, $2,040.00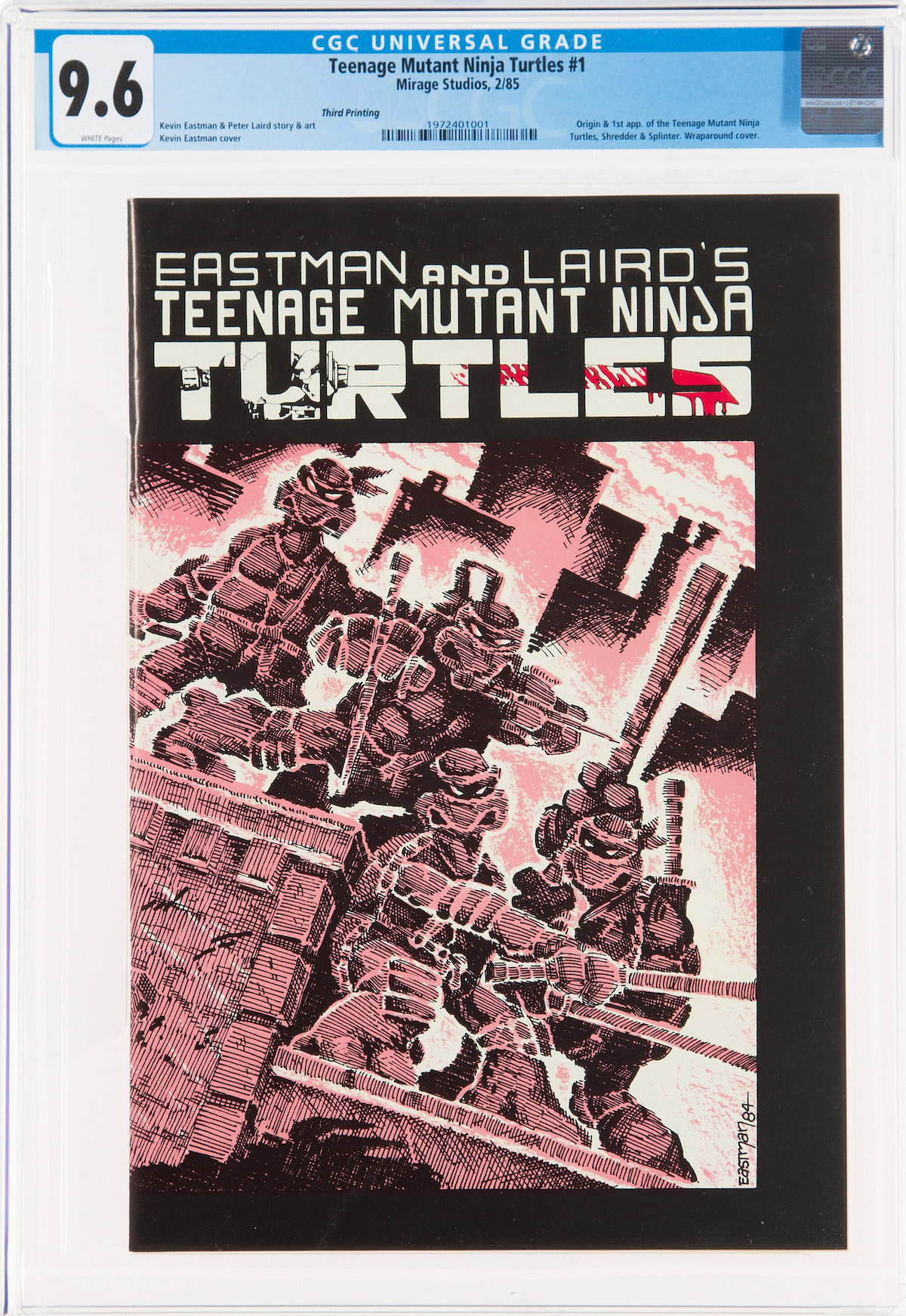 Used to be, if you didn't have a 1st Printing, you didn't have much. Not so any more, and in some cases the later printings are actually the more valuable. Sometimes, the print run is much lower, other times it's a different cover and artist. This TMNT #1 3rd Print sold recently via Heritage for $2,040.00. I don't quite get it, but this run is incredibly hot - lit up like a Christmas tree right now, go check it out.
Two-Gun Kid #68, CGC NM+ 9.6, $1,320.00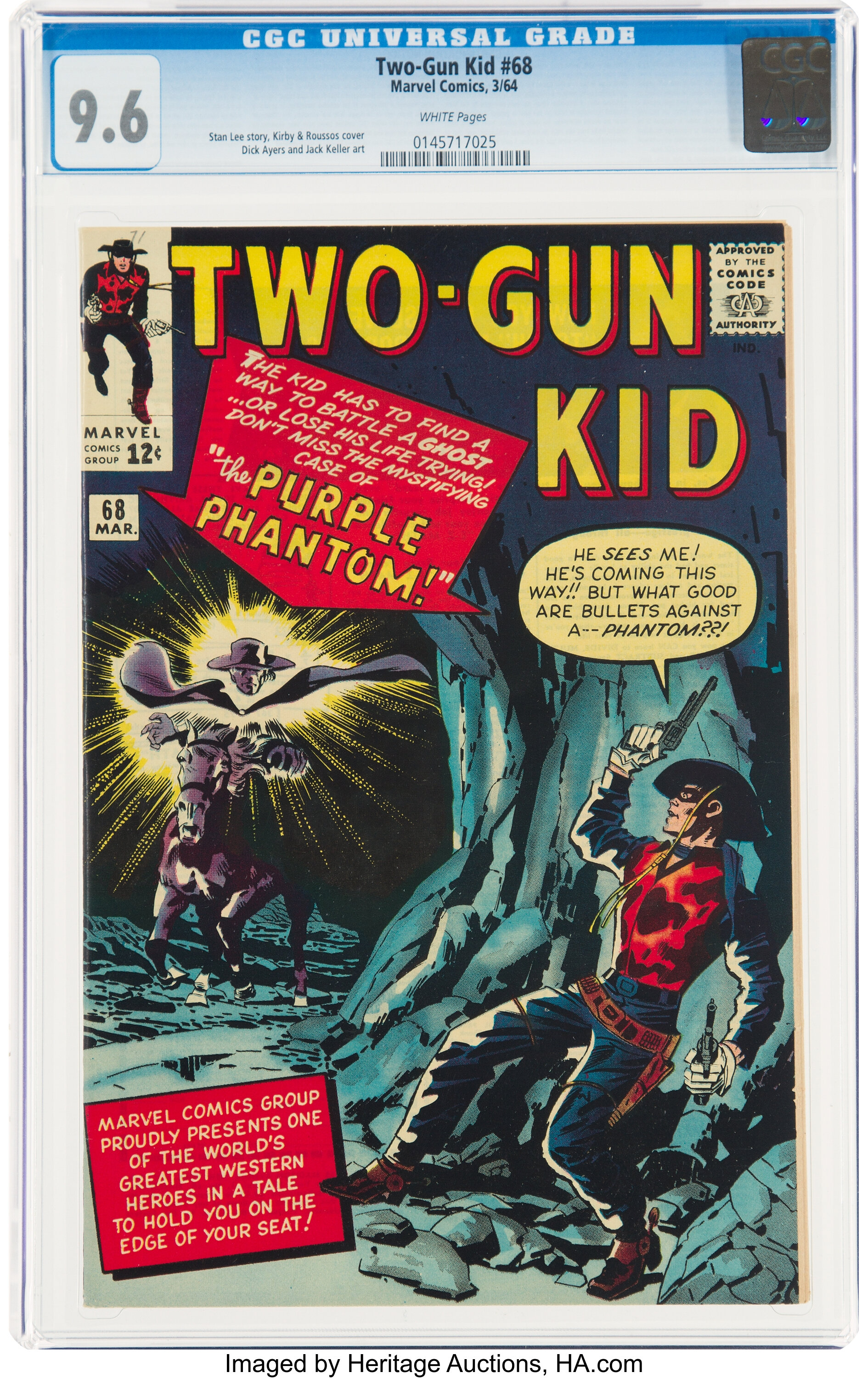 Here's what happens when you are alone atop the CGC Census, with the sole NM+ 9.6. Your comic, very difficult to determine a value for, sells for $1,320.00. A gorgeous Kirby/Roussos cover of the Purple Phantom (very reminiscent of the Golden Age Ghost Rider) certainly doesn't hurt!
Zip Comics #17, CGC VG 4.0, $2,160.00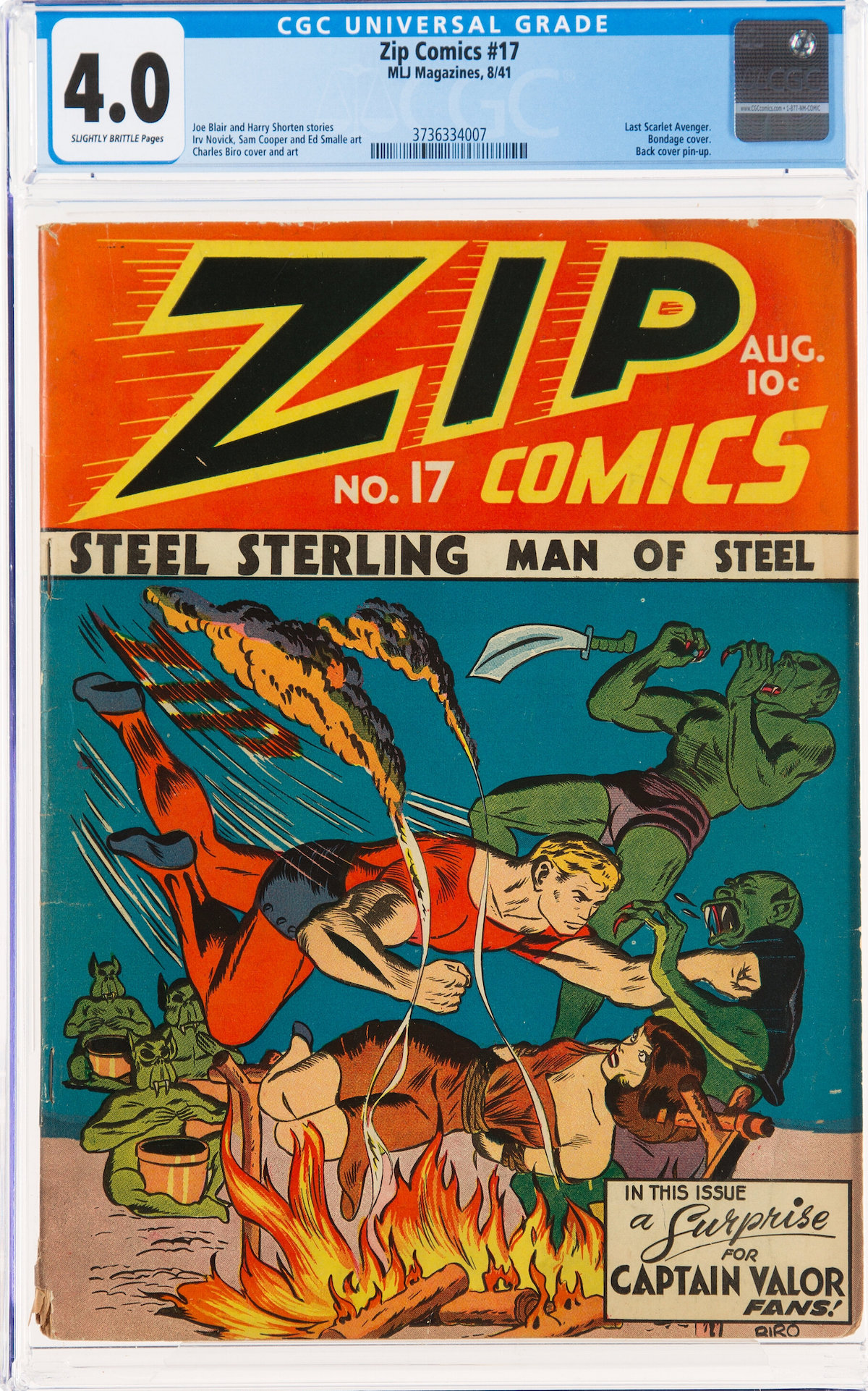 As I've said many times, Heritage is in many ways the new Gerber Scarcity Index. This is the first Zip 17 ever offered by Heritage, and that's what drove the price to $2,160.00, a 4.0 record. If you dig further, you will see that like most early MLJs, this is a truly scarce book, with only 11 total in the CGC Census. The 9.6 is probably the Mile High, and the next highest is an 8.0.
G.I. Joe #35, Uncertified FN+ 6.5, $900.00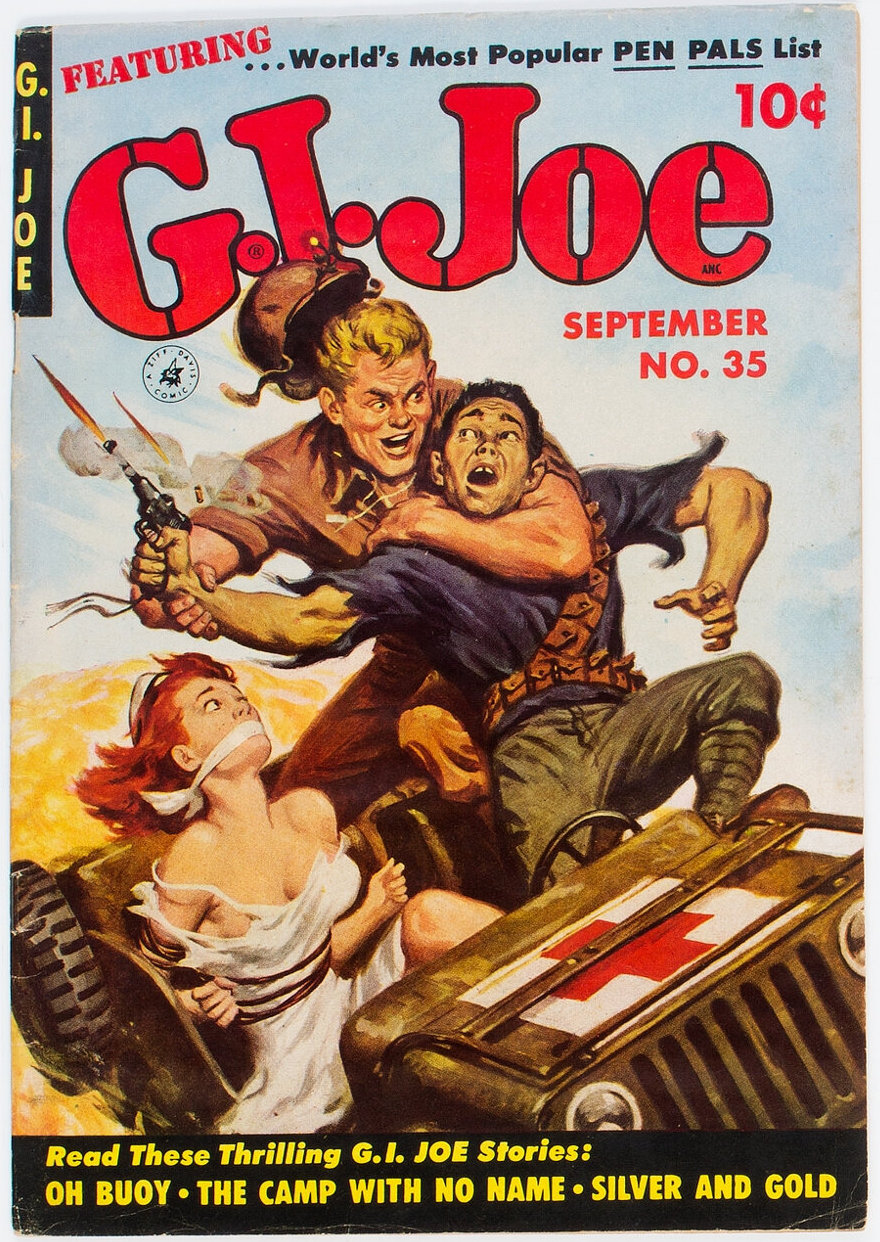 The Golden Age G.I. Joe and G.I. Jane runs have always done well, and always flew under the radar a bit. I don't want to call anyone out, but I checked other price guides and they are way off on these books. Sooner or later collectors will take note. A few did here, since the sale price on this one got driven up to $900.00. I mean, just look at that cover - how can this book not do well?
Showcase #55, CGC VG+ 4.5, $240.00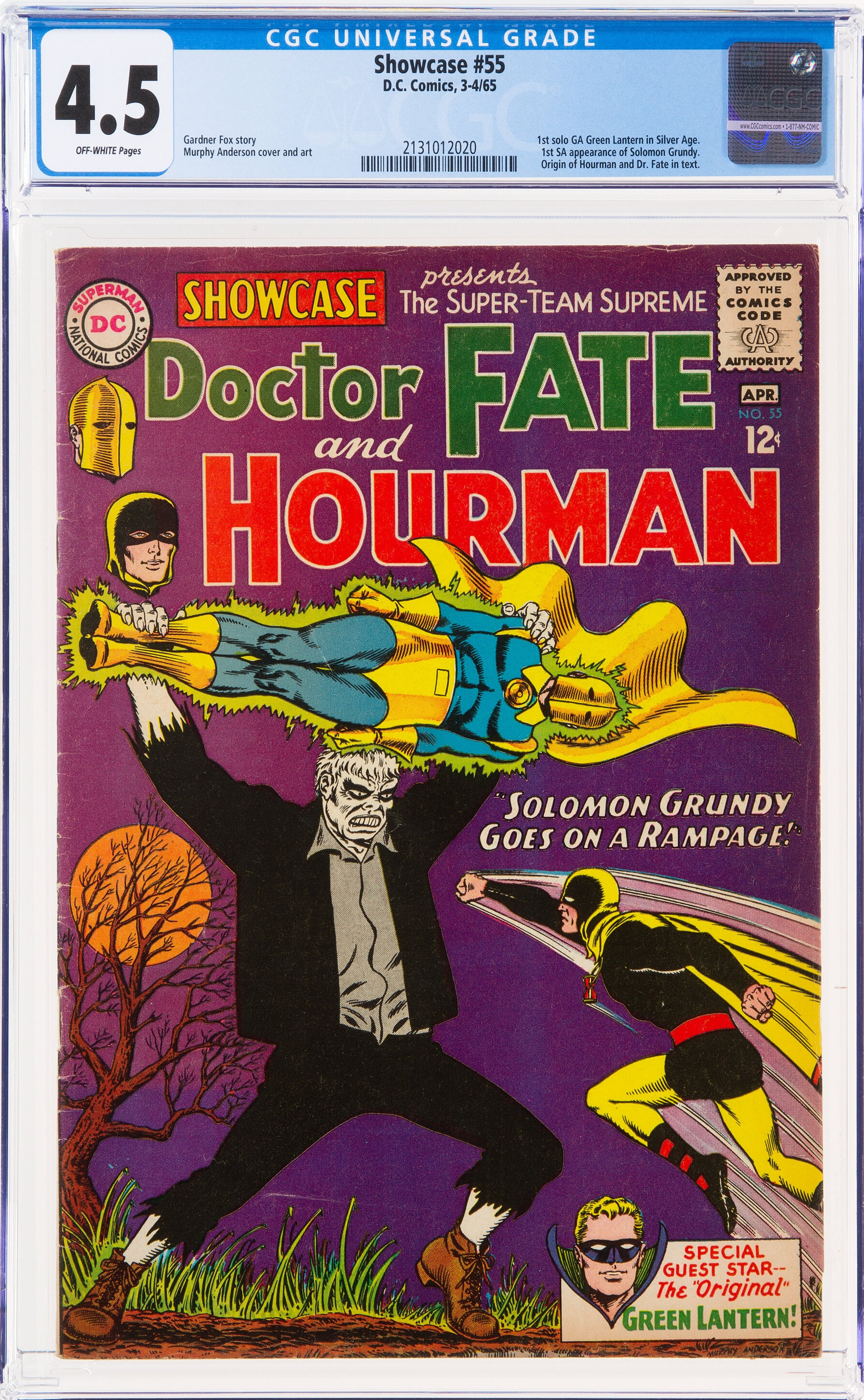 Finally! This has always been one of my favorite DC Silver Age covers. Just a great nostalgic vibe - the Golden Age revived in the Silver Age. Solomon Grundy on a rampage under a full moon. I felt this classic never got the love it deserved, in terms of demand and sales. Looks like that may finally be starting to change.
Strange Tales #187, CGC NM 9.4, $264.00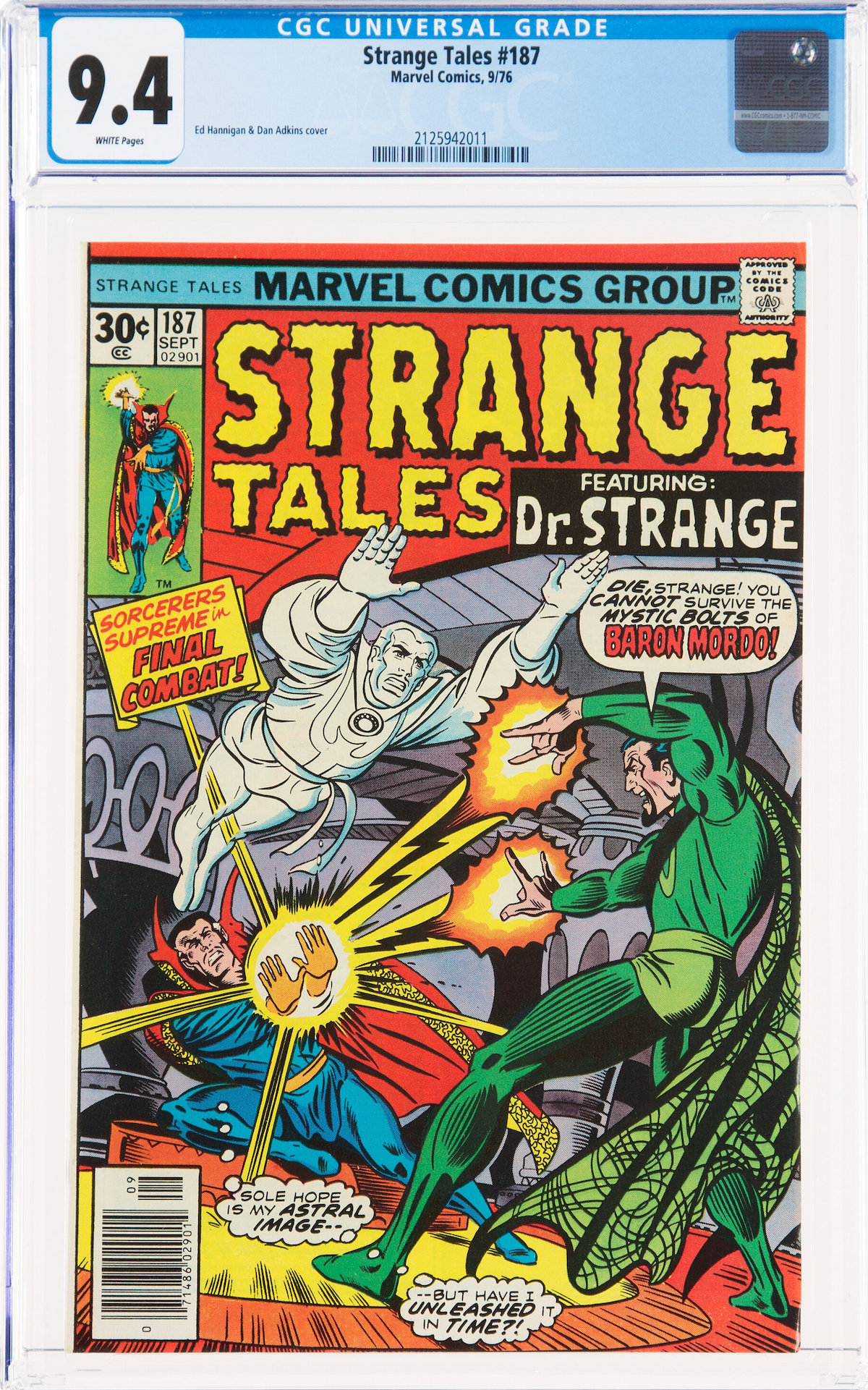 I've been waiting for this as well. These late-run Strange Tales are not easy to find in high grade. The title was in decline, the content was old Dr. Strange reprints. As a result, few cared and few took great care of their copies. This CGC NM 9.4 copy sold recently for $264.00, which is where I would have expected it to be a year or more ago.
Ghost Comics #8, CGC VF 8.0, $6,000.00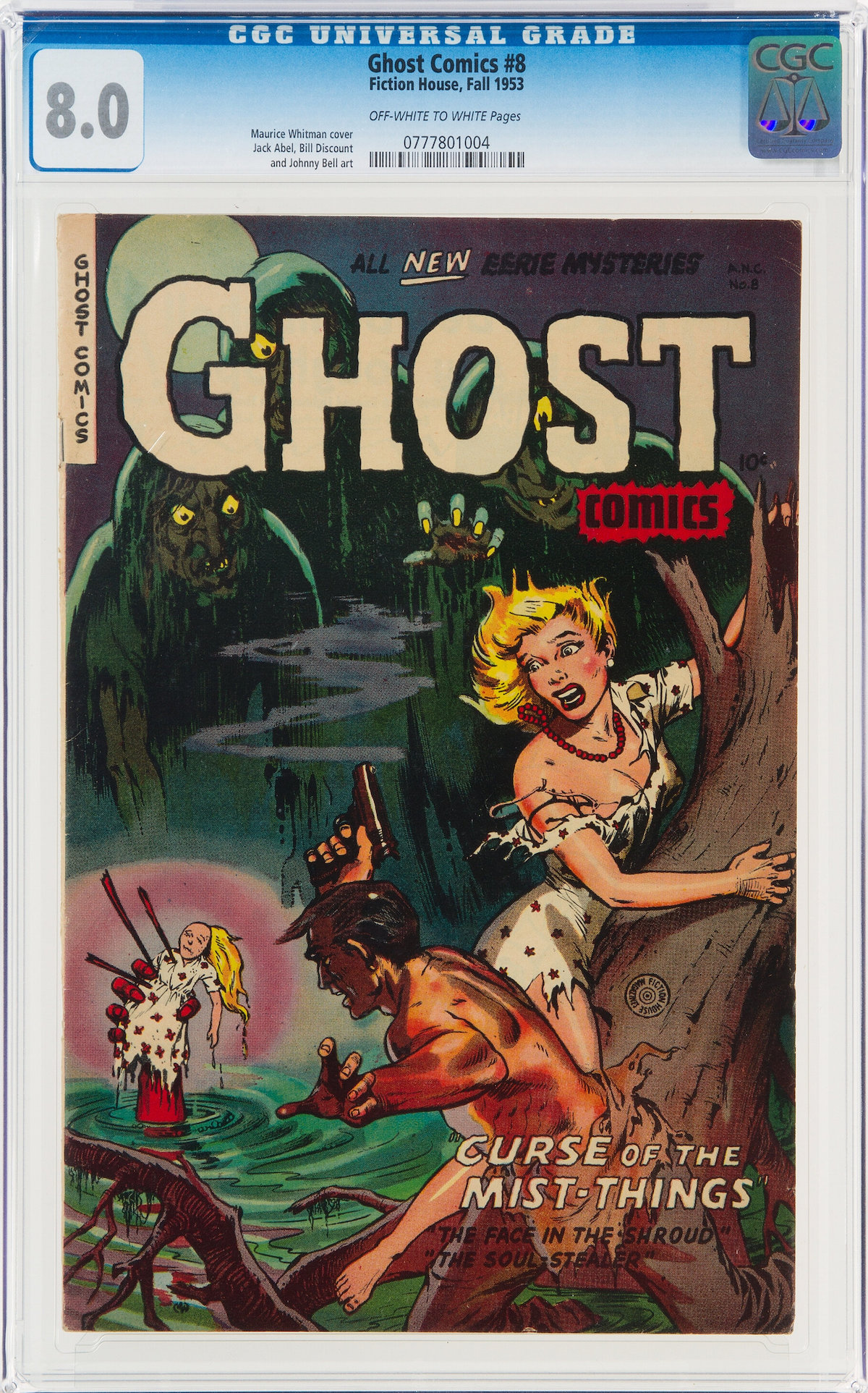 I could go on all night with comics, it's hard to leave so many cool sales out. I'll leave you with this Ghost Comics #8, which sold in the last Heritage Signature auction for $6,000.00. These Maurice Whitman covers were so stunning and lush - the whole run was just amazing. So tough to find in high grade too, this short but sweet Fiction House run.
1899-O Morgan Dollar, PCGS MS-64, $5,280.00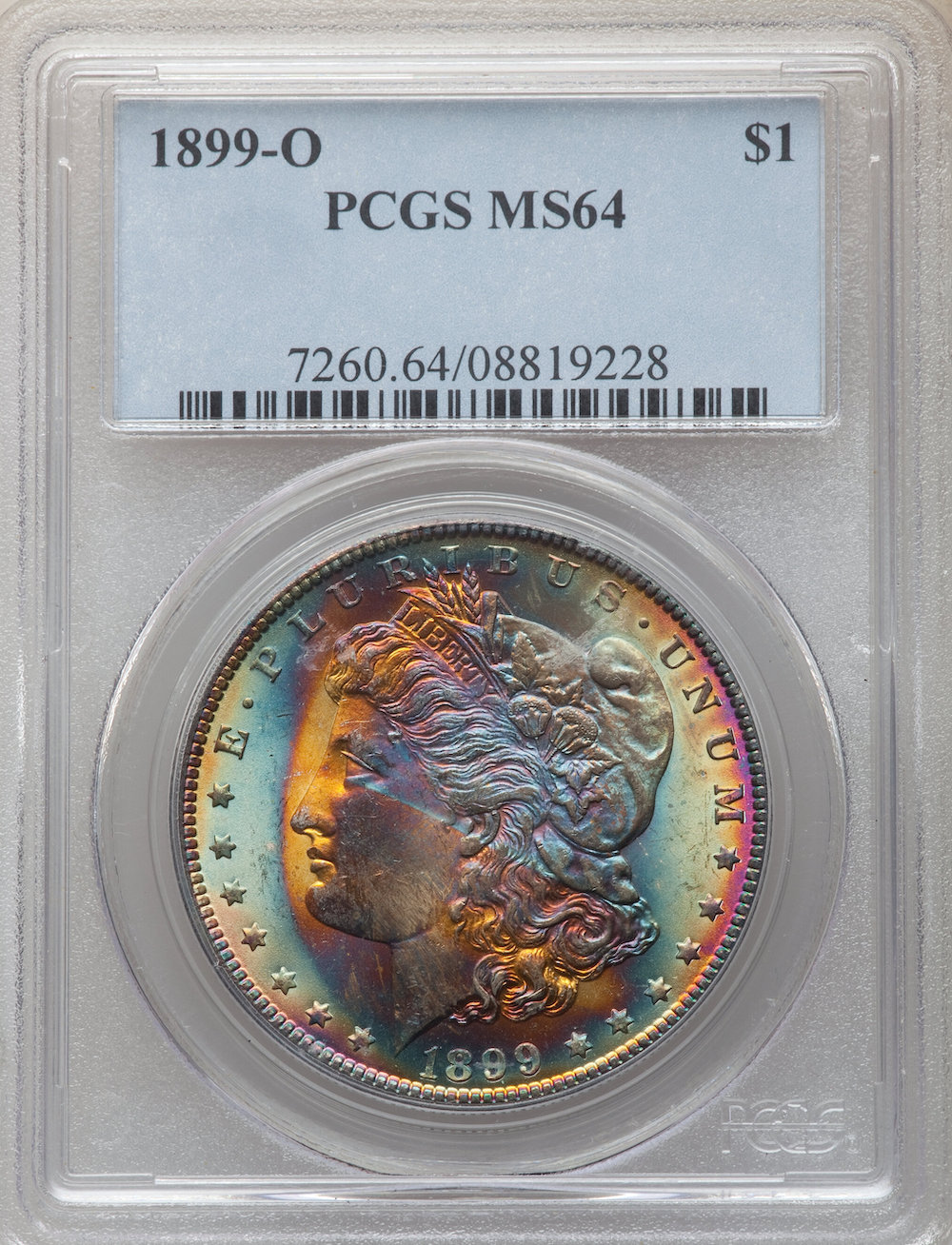 This PCGS MS-64 Morgan sold recently at auction for $5,280.00, a price normally reached only by an MS-67. In this grade, this coin will typically fetch around $150.00. What happened? Look at that wild and electric toning - bidders went nuts. Exemplary eye appeal.
1912-S Half Eagle, PCGS MS-65, $312,000.00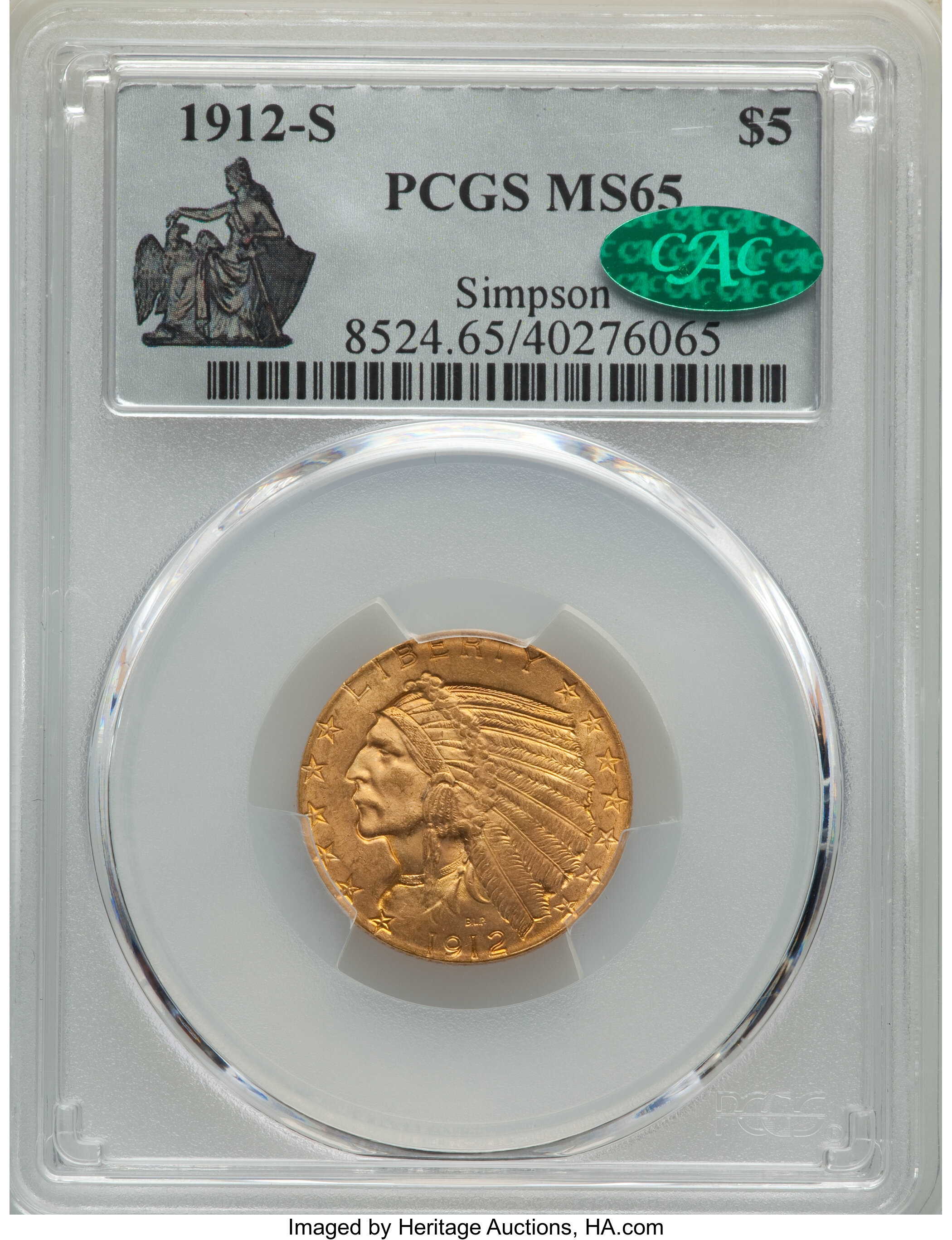 This was one of those sales that set off alarm bells in our code. From a recent Heritage Signature auction, this Half Eagle is the sole finest PCGS example. Realizing a price of $312,000.00, if you look back at our sales history chart, you'll see this exact same coin sold in 2011 for $195,500.00.
1996 Silver Eagle, PCGS MS-70, $3,600.00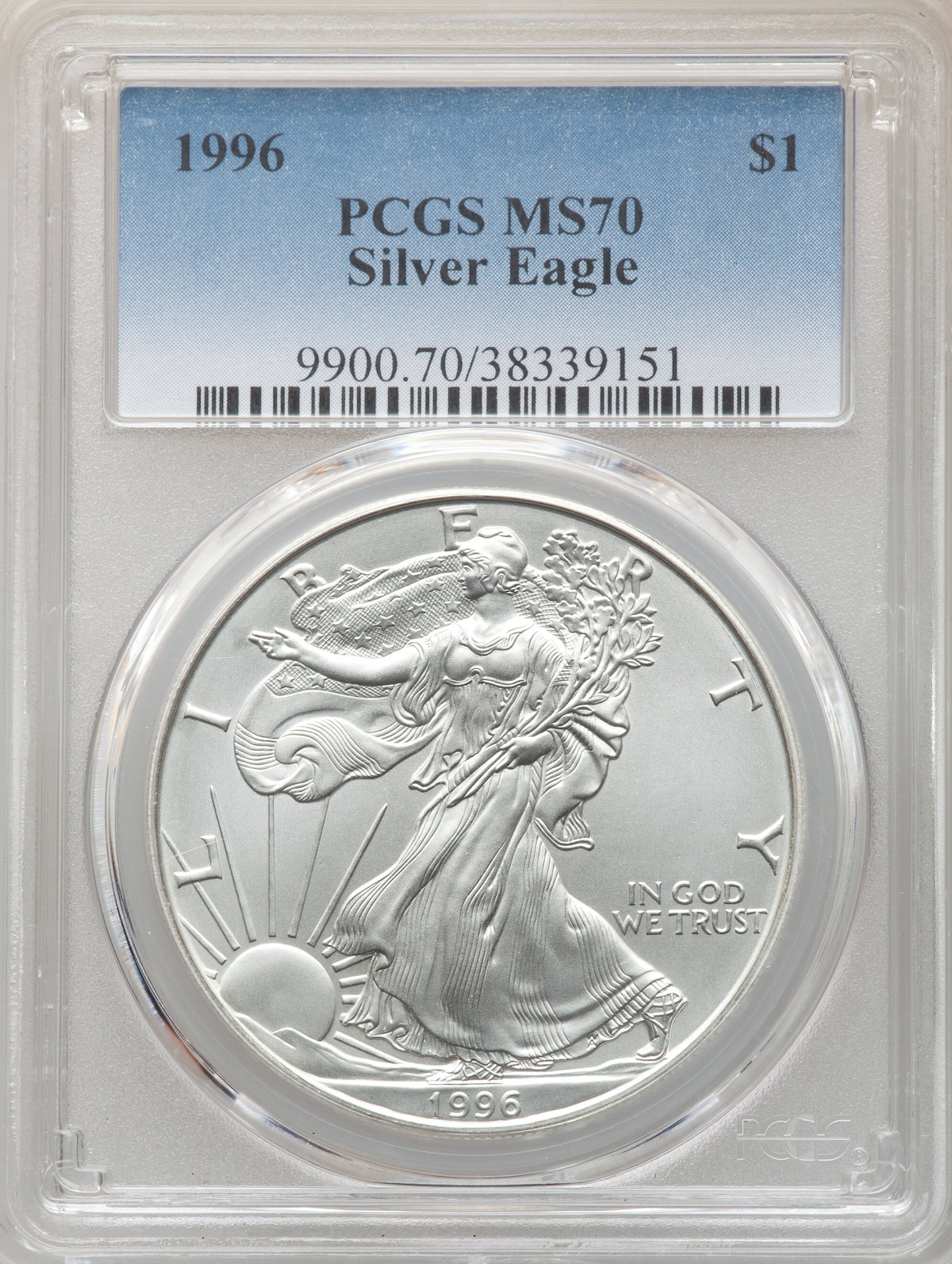 Here's one for the silver bullion collector. Amazingly, this is the lowest mintage year for any no-mintmark Silver Eagle, and the total was "only" 3,600,000 pieces. However, that number is low enough that to date, only 48 pieces have been given an MS-70 by PCGS. The result is, of course, high demand and a high sale price, which was $3,600.00 for this example.
War of the Worlds #nn, Uncertified VG- 3.5, $168.00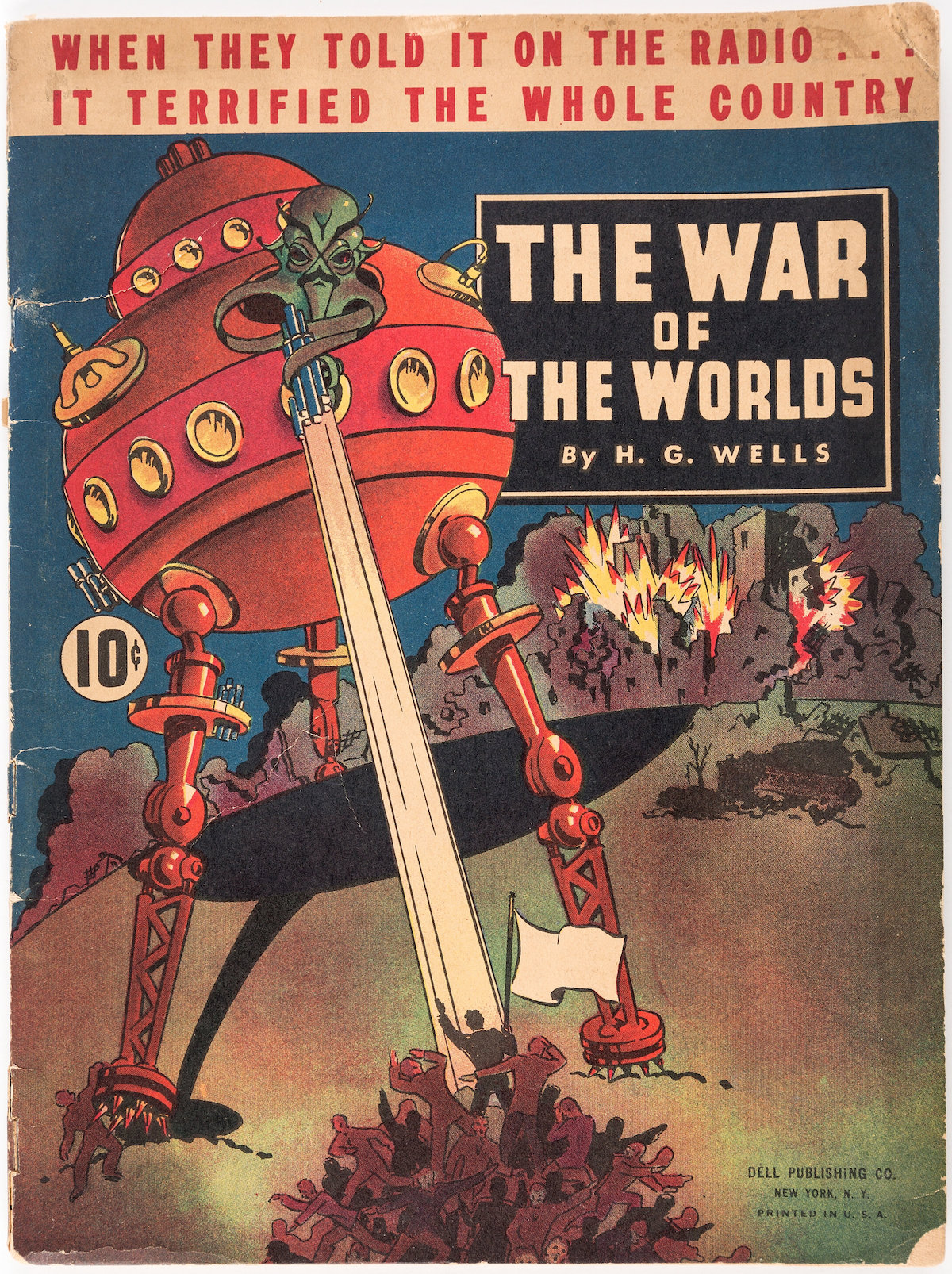 While it has fallen out of our Top 10, this magazine holds at #18 on our Top 100 Magazines list. Though this Uncertified VG- 3.5 copy sold for only $168.00, due to unstable paper stock this magazine is rarely found in high grade, and we'd love to see a CGC VFish come to market and find out how close our high grade value is.
---
---