NostoNews, January 1, 2009
by Tommy Jasmin

New pricing for 2009, market comments

2009 is here, and the 1st quarter pricing data is in! Login and see how the current market is affecting your collection value. Remember, we are now computing separate pricing for each grading service, as well as non-professionally graded items. So if you add an item to My Lists as non-graded, your collection value will likely change much less than if that item were graded by CGC, NGC, etc. Below I make a few market observations for each supported category.


---

Comics

Silver Age Marvel stands out this quarter with gains that will make Wall Street envious. Check out the surprising numbers in our Top 100 list. X-Men 1 has finally cracked this list, coming in at the very bottom, at just over $55,000.00. The success of Marvel movies lately is no doubt helping fuel these gains.

One example I will single out is the copy of Amazing Spider-Man 44 below. Graded NM+ 9.6 by CGC, it sold through Heritage Galleries for $7,170.00. What is interesting to me is this exact copy had sold through Heritage two years earlier for $2,760.00. This was a nice tidy profit for one smart seller.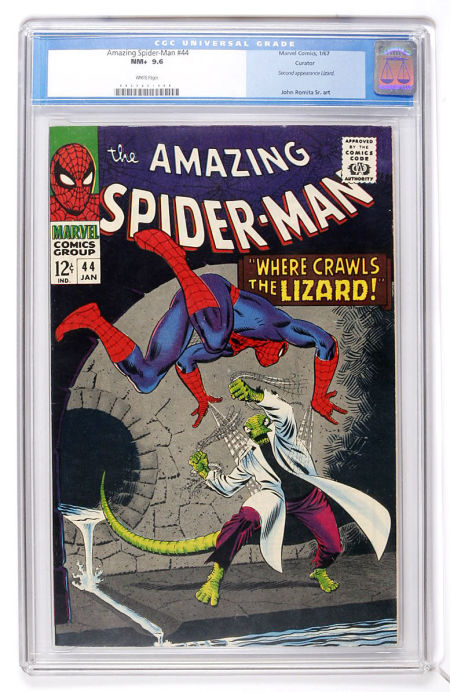 The Marvel Age of Dollars


In contrast to these huge Silver Age gains, some formerly hot Golden Age areas continue to cool. Dell Giants and Four Color are, surprisingly, among these. Witness Four Color 619, Krazy Kat, CGC NM/NM 9.8. Two years ago, this would have meant an easy thousand dollars. This issue (a Finest Known) sold for only $149.38.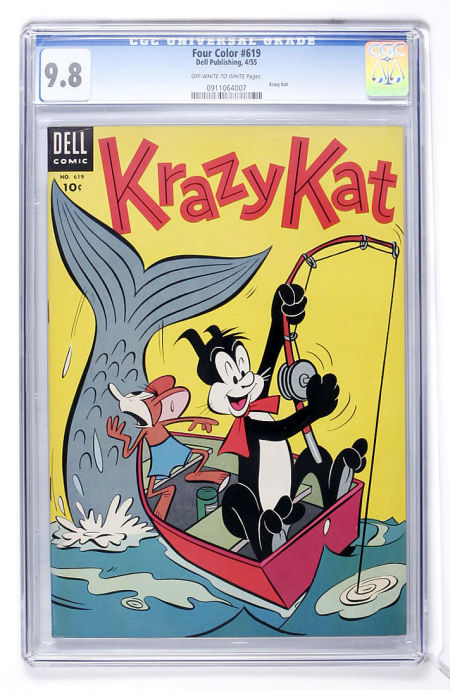 People are not crazy for Krazy Kat


I must reiterate my comments on the "DC Sweet Spot" as I called it in previous market reports. This tight year range continues to blaze. Anything roughly between 1958 and 1961, and 9.2 or better, is going through the roof. The example below, Superman's Pal, Jimmy Olsen 53, CGC NM 9.4 (also a Finest Known) sold for $3,346.00. Once again, for accurate numbers, Nosto is your only option here - Overstreet had this book at $130.00 for the top price.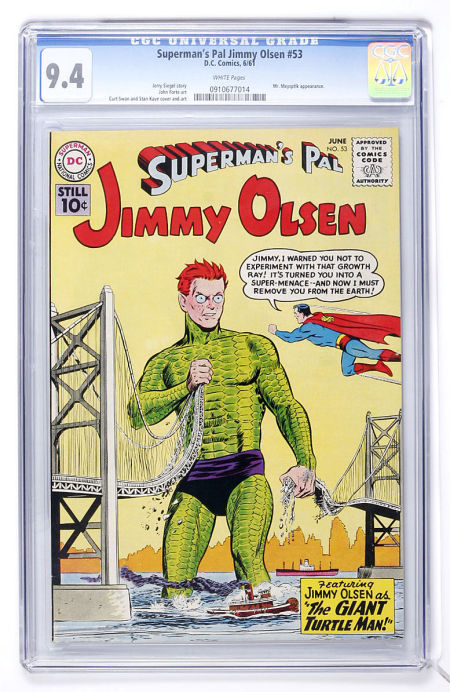 In the sweet spot


I mentioned Marvel Team-Up briefly in recent market reports, and I continue to see examples of this title outperforming. Check out Marvel Team-Up 23, CGC NM+ 9.6, below. Human Torch versus Iceman? I guess this was kind of a cool title, especially those early issues when it wasn't always Spider-Man in the book. This copy sold through Heritage for a nice $155.35, and 9.6 is not the best graded copy.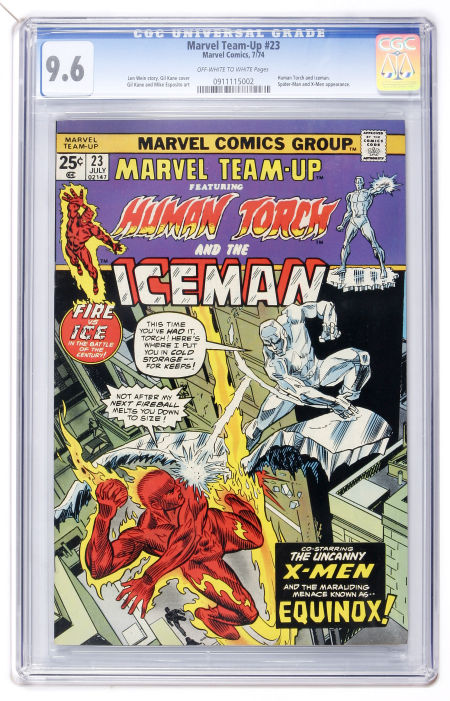 An obvious paring


And once again, as always, a great cover alone will sell a book. Below we have Fantastic Comics 3, PR 0.5. This sale really surprised me. Agreed, this Lou Fine cover is one of the best in comics, but this copy has no back cover, no centerfold, is a complete rag, and still goes for well over our PR price at the time.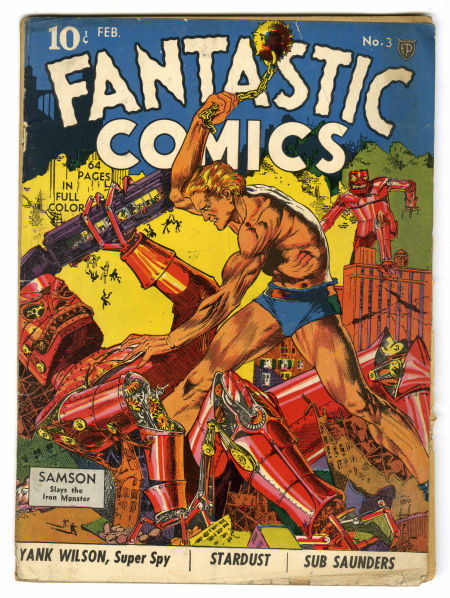 One of the best covers ever

Other items of note:
While Disney is trending up, Warner Bros. is trending down
Avengers 25 is very hot
The 1961 DC Secret Origins is white-hot
Ace horror is pretty hot
---

Coins

Gold coin demand continues to be very high, and supply very short. It's pretty clear this trend is running parallel with Wall Street woes and the current recession. Stretch the supply side even shorter, and watch what happens. Take the 1854-O and 1856-O Double Eagles, keys in the Coronet (Liberty) series. The 1854-O jumped an amazing 51 places on our Top 100 list. The sales example below was a key driver.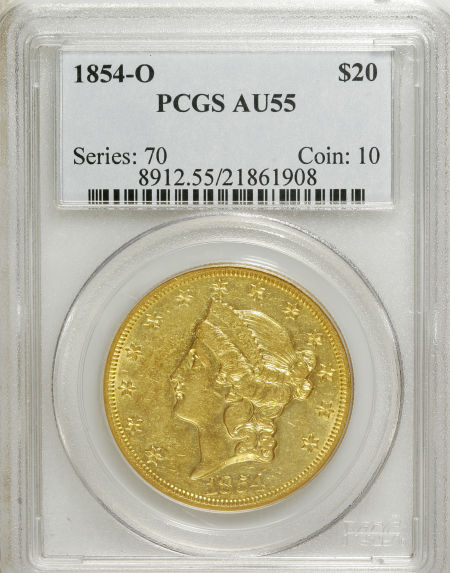 PCGS AU-55 goes for $603,750.00


Now the 1856-O. Considered the rarest gold coin struck at the New Orleans mint, the example below, graded NGC AU-58, sold recently through Heritage for $576,150.00. There are no known Mint State examples of this coin.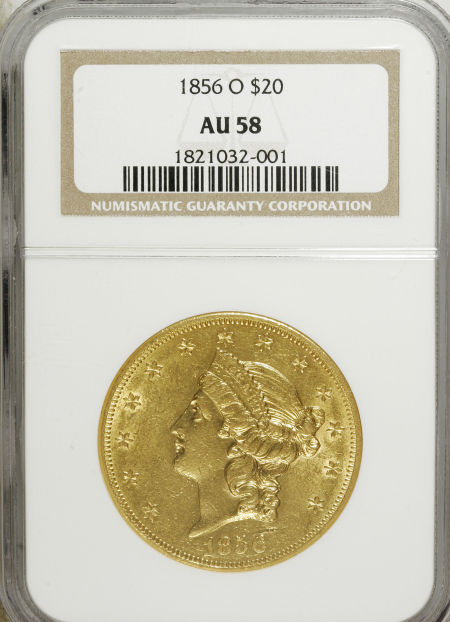 The rarest gold coin struck in New Orleans


An old favorite, the 1909-S VDB Lincoln Cent, is doing well again. The example below, a nice PCGS MS-66 Red, sold recently through Heritage for $17,250.00.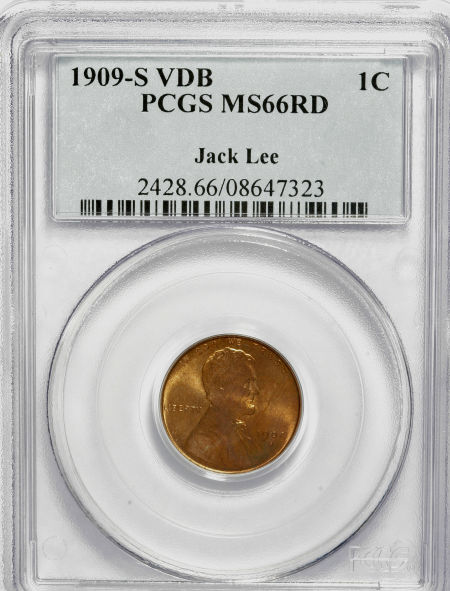 Always a very popular coin
---

Magazines

We're still waiting for a decent copy of our #1 magazine, Playboy 1, to come to market. In the meantime, the low grade copies that have been appearing are selling for relatively consistent numbers. The VG 4.0 copy shown below sold recently through Heritage Galleries for $1,434.00.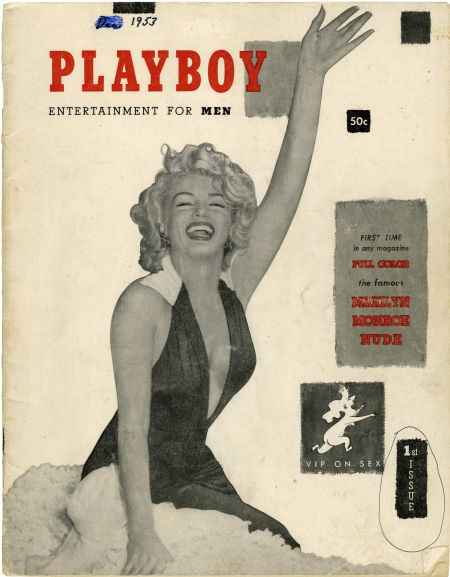 Still our #1 magazine.
---

Thanks, we'll see you all next month.

Visit our NostoNews Archive.