NostoNews, December 1, 2006
by Tommy Jasmin

Hot stock tips

Well, sort of. If you're investing money in collectibles, instead of mutual funds, bonds, or IRAs, which coins and comic books are safe bets, and which should you avoid? One way to decide is to sift through the data available to you, like actual sales reported here on Nosto, as well as our computed Top 100 (most valuable) lists. This month I'll give a few examples of interpreting this data.

Comic Books

A good bet here for investment is Golden Age Batman books. Consider this - 6 of our top 20 books are Batman titles, including Detective Comics 27 at the number two slot (featuring the 1st appearance and origin of Batman) at just under $1 million in NM 9.4. Even Superman only has 2 books in the top 20. For long-term investment strength, just look to the fact that Batman has reached iconic status, not just in the States but worldwide. In a recent feature article in British music magazine Uncut, when supergroup Oasis was asked how it felt to play their best song live, one member responded "It's like the Bat Sign going up".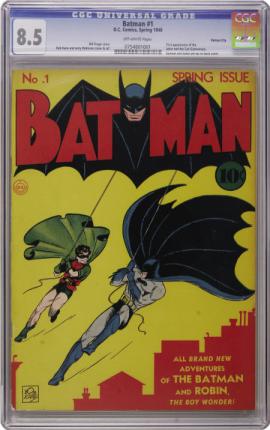 Kansas City Batman 1 fetches $100,000!


As far as the most valuable books, right now it's looking like there really aren't any bad investments. Looking at our Top 100 list, you see almost nothing with red in the Three Month Gain column. One area that has leveled off is early Silver Age. Of the four books that have dropped at least 2% in this column, two are Showcase 4 and 8, and the other is Amazing Fantasy 15. Granted, they were red-hot in recent years, but they finally overshot a bit.

Coins

A good bet here for investment is any pre-1800 coinage in high grade. Looking at our Top 100 list, for the past three months, seven out of ten of the biggest gainers are pre-1800 coins. The factors here are scarcity and history working together. These 1790's issues were the first official U.S. coins. As far as scarcity, production in these years was miniscule by today's standards.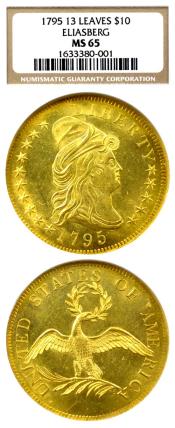 Eliasberg 1795 Eagle fetches $795,000!


As far as poor investment choices, there isn't anything glaring here. A minor trend is coins with the Red-Brown designation. There are seven of these in the Top 100 list, and all seven of them show modest declines recently. Perhaps this simply represents the general growth in value gap for any item where there is a more desirable designation. What does Red-Brown mean? Copper is a very chemically reactive metal. Over time, copper-based coins will oxidize. The more air (and particularly, sulfur-laden substances) they come in contact with, the faster their surface will turn from original reddish to a frosty brown. Given every copper-based coin heads down this path from the moment it's minted, the price difference between a Red and a Red-Brown specimen will continue to widen.


---

Prizes

Don't forget, all you have to do is create a single Collection, Wantlist, or Salelist item during the appropriate month to qualify for our sweepstakes. Why not take a look and see what we're giving away (and gave away last month), free as always.


---

Thanks, we'll see you all next month.

Visit our NostoNews Archive.