NostoNews, April 1, 2010
by Tommy Jasmin

New pricing for 2nd Quarter 2010, market comments

The 2nd quarter 2010 pricing data is in! Sign in and see how the current market is affecting your collection value. Remember, we are now computing separate pricing for each grading service, as well as non-professionally graded items. So if you add an item to My Lists as non-graded, your collection value will likely change much less than if that item were graded by CGC, NGC, etc. Below I make a few market observations for each supported category.


---

Comics

The biggest news this quarter is the sale, via Heritage Galleries, of the first comic book to break the one million dollar barrier. The copy of Detective Comics 27 shown below, graded CGC VF 8.0, sold for $1,075,500.00. This comic book features the very first appearance of Batman. At Nosto our pricing algorithms have been computing this book at over $1 million in CGC NM 9.4 for some time now, but we never thought a CGC VF 8.0 could get it done. Amazing.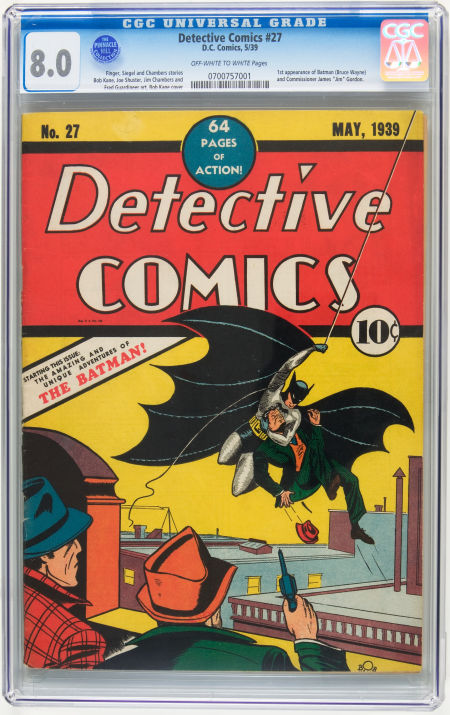 'Tec 27 breaks the million dollar barrier


Where do we go from there? Don't worry, there is plenty of interesting data to report on. In fact, the sale below alone would be the biggest news in a normal cycle - the Pay Copy of Marvel Comics 1, graded CGC VF/NM 9.0. This particular book has huge historical significance. Long story short - it has notes from the original publisher scribbled on it regarding how much the artists were paid. The sale price, $227,050.00 is interesting to me considering that years ago, Marvel Comics 1 was considered the most valuable comic. Now, Detective Comics 27 reigns as four times more valuable than Marvel Comics 1.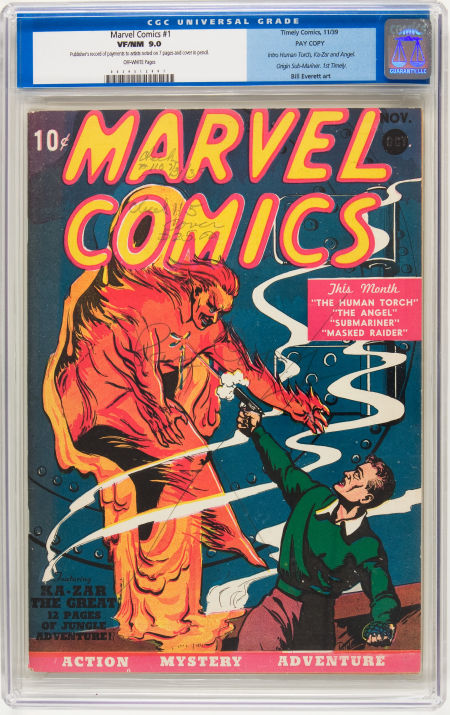 Marvel Comics 1 Pay Copy pays big


Years ago, I remember having a good laugh with my collector friends, joking about titles from 3rd-tier publishers like Charlton and Gold Key. But one friend would remind me, "every dog has its day". Well, it appears that day has come for Gold Key. File copies have hit the streets and they are (I'm serious here) on fire. Shown below is one example, Underdog 1, CGC NM+ 9.6. It sold for $836.50. What I'm seeing is very similar to what happened when the Harvey file copies first hit the streets - people are paying crazy amounts for what are (for the time being) the best copies available. My recommendation? Sit tight - do not shell out $1,000.00 for these books! There are very likely many more in the pipe, and like the Harveys, in another year you'll be able to pay a lot less for the ones you want. For now though, check our Pricing section and you'll be surprised at the spike in value for everything from Tarzan to Man From U.N.C.L.E.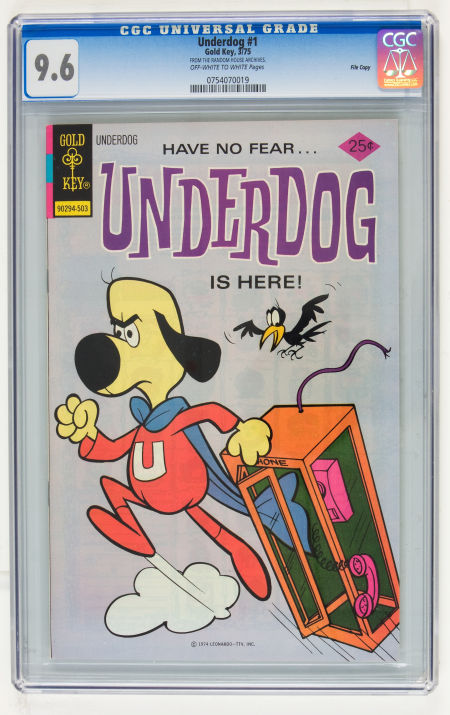 Silver and Bronze Gold Key


In this update's "the cover sells the book" category, check out Fight Comics 31 below. This wartime cover has our American G.I. lobbing the enemy's head right off! Is that a slight smirk I detect on our hero's face as well? If you were given a choice between Fight Comics 2 and Fight Comics 31, in the same grade, which would you choose? If you use any price guide other than ours, you'd opt for #2. If you use Nosto, you'll take the #31. The copy below sold for $3,346.00.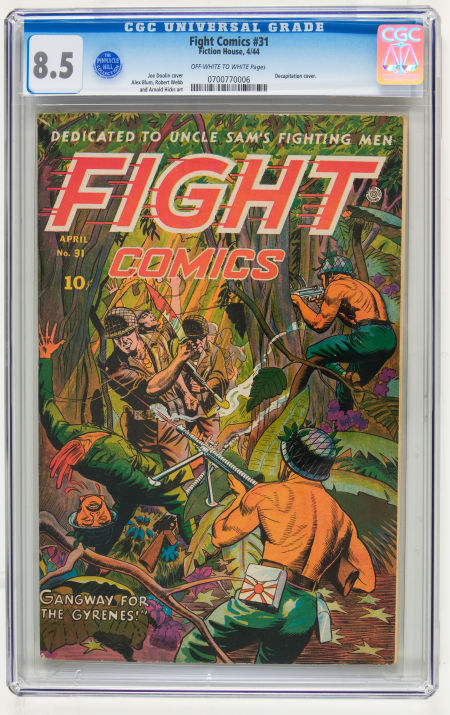 Off with his head


Our pricing algorithms have detected a puzzling trend this quarter - almost across the board, More Fun Comics are trending significantly down. Below is one example. This smoking CGC NM+ 9.6 copy of More Fun Comics 72 sold recently for $4,182.00. While that might sound like a lot, it is much lower than the value we were computing just a few months ago, which was around $12,000.00. If you look at our Top 100 Comic Books list, you'll see a lot of red ink for More Fun. Key issue, Finest Known, what gives here? We are still speculating over the drivers behind this trend.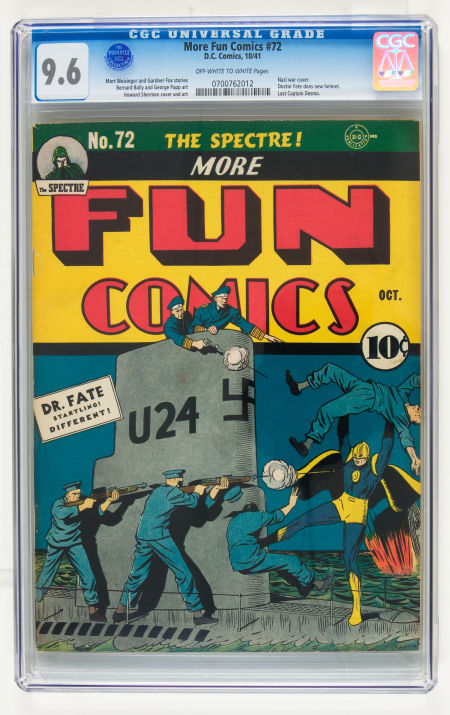 Less Fun?


One more thing I want to mention this time. I am starting to see another trend - instances where certain books will actually perform better unslabbed than slabbed. Take the example shown below. Strange Tales 64, Uncertified FN+ 6.5. It sold through Heritage for $167.30. CGC graded, this book would bring $100.00 tops. Why would it go for more money unslabbed? Two conditions have to be met:
The buyer has to trust the grade, even though it's unslabbed. In this case, Heritage is known for having qualified, respected graders.
There must be something interesting in the interior. In this case, the buyer probably really wanted to see that post-E.C., late 1950s Al Williamson art.
I have to say, however, in this particular case, you missed it Lon - that is not a FN+ 6.5 with all that chipping. Pieces out is pieces out.



Better left unslabbed?

Other items of note:
In the "know what not to slab department" (Premium Subscribers, we tell you!), Example below: Porky Pig 60, CGC NM+ 9.6, $23.00
Western Penn. pedigree books are red hot. Same book below, no ped, much lower sale price Example below: Iron Man 24, CGC NM+ 9.6, Western Penn., $429.01
More on the Gold Key boom. Below book IMO, very cool, staggering price Example below: Wild Wild West 1, CGC NM+ 9.6, $1,287.02
More on the Gold Key boom. Below book IMO, not so cool, staggering price Example below: My Favorite Martian 1, CGC NM+ 9.6, $1,015.75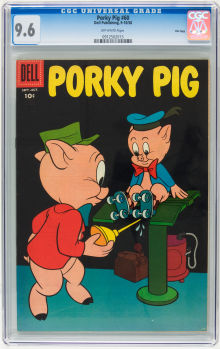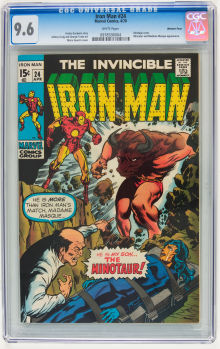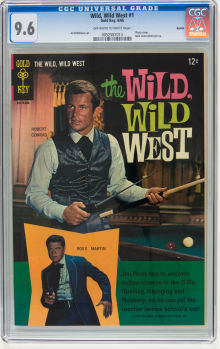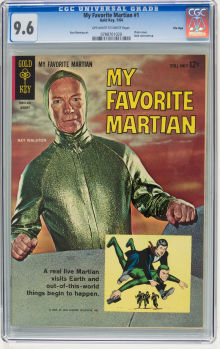 ---

Coins

The big coin news this pricing update is the sale of one of the five legendary 1913 Liberty Nickels. The Hawaii Five-O specimen sold in the January Orlando FUN auction. Graded PF-64 by NGC, it netted $3,737,500.00. Interestingly, this drops the coin two places on our Top 100 Coins list, where it now holds the number 6 slot.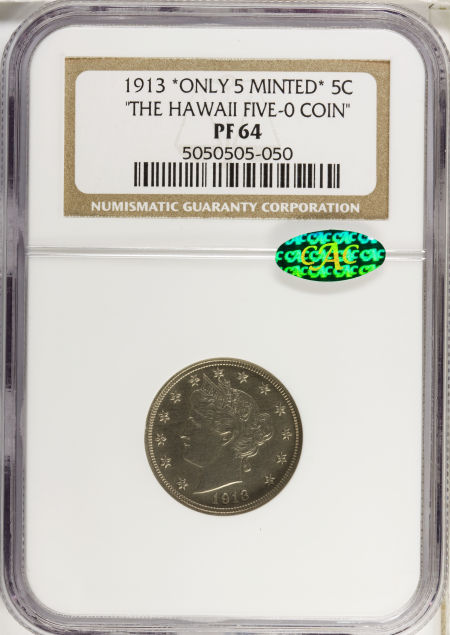 One of five minted



By far the type of coins seeing the largest increase in value this update are Deep Cameo Proof Jefferson Nickels. One possible reason for this is sales of items designated Ultra Cameo by NGC. These are realizing some big, big sale prices. The example shown below, a 1957 NGC PR-68, Ultra Cameo, sold recently through Heritage for $7,475.00.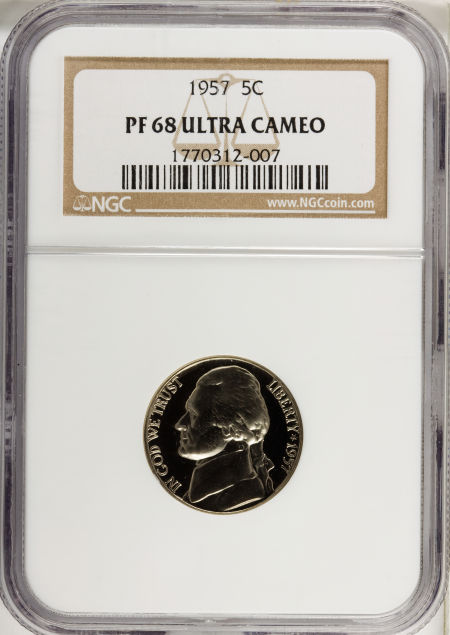 You say Deep, I say Ultra


However, the increase in Jefferson pricing is present in PCGS examples as well. I've said many times, perfect and PCGS is the best possible combination for any coin. When I spot check pricing against the PCGS site, I can't help but feel the irony that we generate more accurate PCGS pricing than PCGS themselves. The example below is a 1981-S PCGS Type Two PR-70, Deep Cameo, which sold recently for a surprising $1,725.00.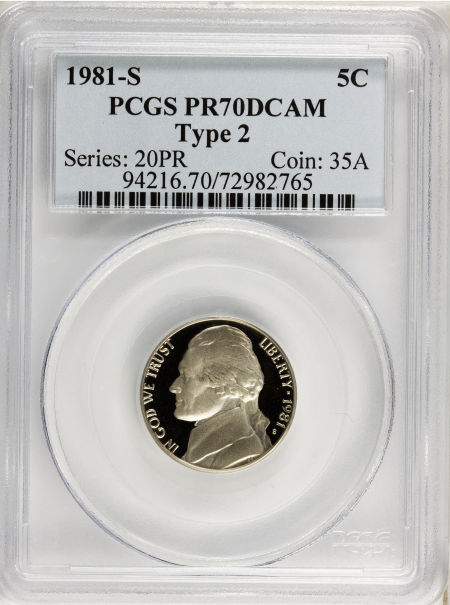 Perfect and PCGS
---

Magazines

The Page 3 Variant of Playboy 1 has now emerged as our most valuable magazine, although the regular newsstand edition is not far behind. The copy below, graded CGC FN/VF 7.0, sold through Heritage for $7,767.50. Hopefully some even nicer copies will hit the market soon, to give us more sales data to work with. It will also be interesting next pricing update to see how the rankings shake out, since a copy of the magazine currently holding the number 3 slot on our Top 100 Magazines list, Famous Monsters of Filmland 4 (Ghoul's Eye sticker) is going up for sale through Heritage soon.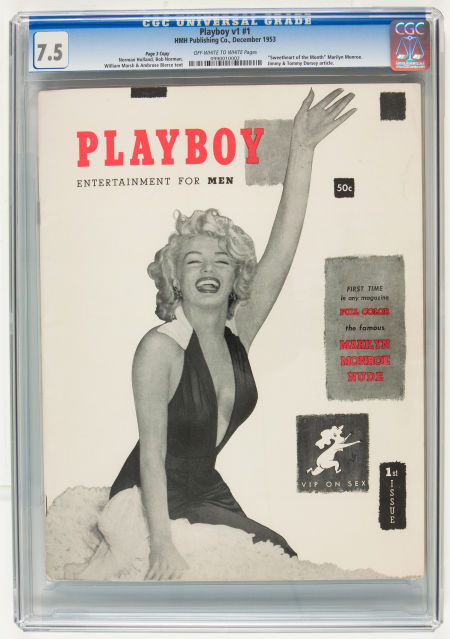 One of three variants identified by CGC so far
---

Thanks, we'll see you all next month.

Visit our NostoNews Archive.