NostoNews, April 1, 2008
by Tommy Jasmin

New pricing, market comments

It's that time again; new pricing data is here! Login and see how the current market is affecting your collection value. Below I make a few market observations for each supported category.


---

Comics

Pricing overall is up this quarter - a sharp contrast from last quarter and surprising, given the lousy economic outlook. Looking at our Top 100 list, for the most part we see "green" items.

As I said last time, slabbing high-grade modern is no longer "printing money". My latest example, Flash 2, CGC 9.6. The sale price of $11.00 (which includes the Heritage buyer's premium!) was a sure loss for whoever is sending this stuff in. Maybe it's time CGC consider a low-cost submission option for this type of book. Trim the processing cost by eliminating the resto-check (after all, as long as you guarantee completeness, what is the relative value for Modern Age?), and cut the graders from three to two. I believe there is still a market for this type of book if you could cut the slabbing cost to around 5 bucks.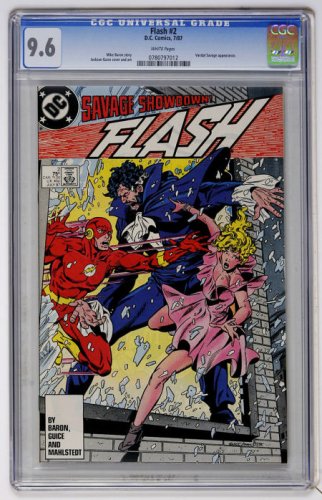 Flash 2, CGC NM+ 9.6, but only $11.00 net


With the major motion picture looming, (and preview clips looking surprisingly hot - who would have thought Robert Downey Jr. could pull it off?) Iron Man is definitely heating up. Strike now, while the repulsor rays are on high.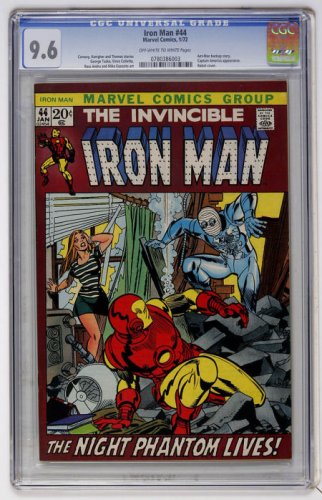 Iron Man 44, CGC NM+ 9.6, $388.38


Wonder Woman prevails! If you've got early Silver Age Wonder Woman, even just mid-grade, you've got Gold, not Silver. This is just one example of many - these continue to sizzle across the board. I would not have thought the market would be so strong, but scarcity is a huge factor here. Strange that this book netted the same amount as the Iron Man 44 above - same buyer?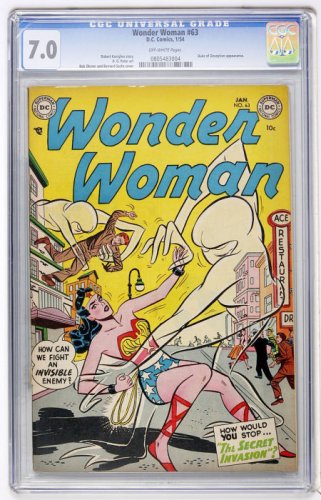 Only Nosto will get you in the ballpark - $388.38


The surprise sale this quarter was a VF 8.0 Action Comics 7. I remember Chris Foss of Heroes and Dragons telling me at a major con he thought this was a sleeper. The proof is in the pudding. This sale netted an astounding $143,400.00! On our Top 100 list, this book jumped a stunning 18 slots.



The second Superman cover delivers


And last, the pedigree effect. The same book in the same grade will pull significantly higher bucks if it's got a pedigree like Mile High associated with it. This is one area CGC certification pays off big-time. And on books like this, pedigree or no, if they are 9.4 or better, sources of pricing like Overstreet are just no help - Nosto is the only place you can research accurate pricing.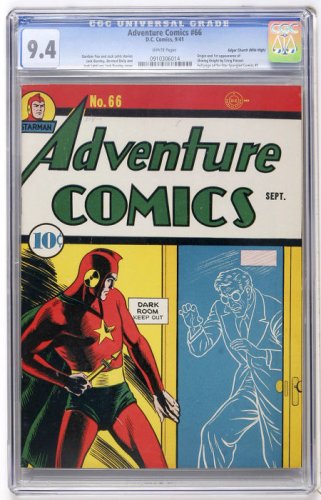 Adventure Comics 66 CGC NM 9.4, $28,680.00

Other items of note:
Enough with the Harvey File copies already! The continued glut has driven pricing down even further this quarter.
High grade early Walt Disney's Comics and Stories are way up.
Classic covers are still moving up - research our data on More Fun Comics 52 as an example.
Avon Horror is showing strong demand, even in low grade.
---

Coins

Lackluster no more. An interesting sale to me this quarter was this 1867 Seated Quarter, MS-63. Heritage notes it is an "underrated issue that, for some reason, has been ignored in the market arena". Not so any more, as this sale demonstrates.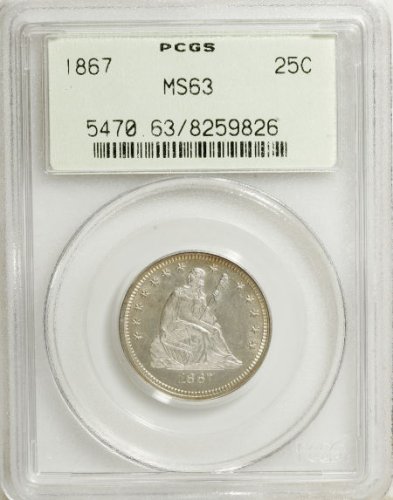 PCGS MS-63 goes for $86,250.00, wow!


The Star-Quality effect is real. As you can see by the sale of this 1887 Morgan Silver Dollar, getting that little notation on the holder will drag the sale price way, way up. People have taken note, hence the advent of CAC. As a side note, this is the exact same coin a lucky user picked up on our site last month for a mere $5.00 in VF-35! (See last month's news).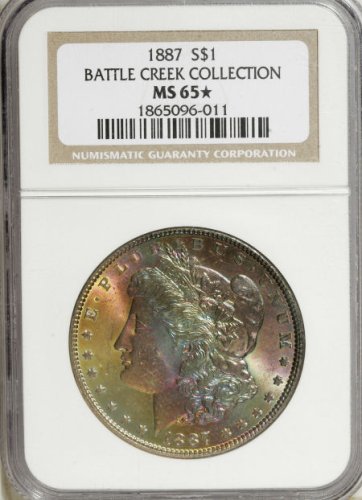 1887 Morgan, NGC MS-65*, $2,530.00


Not everything is going in a positive direction. Certain previously hot items are cooling, like the 1964-D Double-Die Reverse Roosevelt. Down in value by nearly a multiplier of 10! (And PCGS in a Heritage Signature Auction to boot).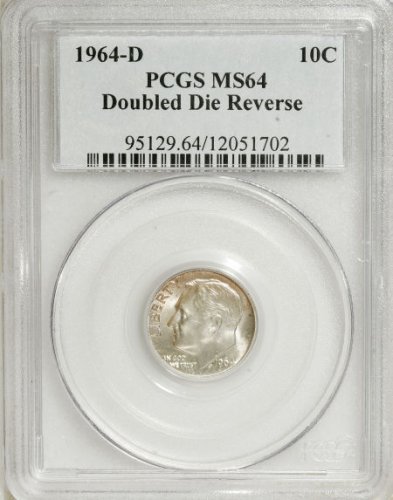 The bottom falls out - only $230.00
---

Magazines

We have a new king-of-the-hill in the magazines database. Not surprising as we suspected this would be the case, and only needed to capture a valid sale to get the real data needed. Playboy #1 enters the scene as the top item in our magazines database. It will be interesting to see what happens when a true high-grade copy comes to market - surely Hef must have one in the mansion somewhere? The soiled, worn VG/FN 5.0 copy below sold for $1,553.50 (uncertified), which drives our pricing algorithms to compute the NM 9.4 value at $43,200.00.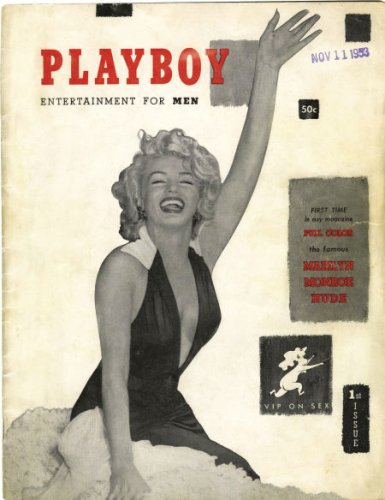 The top magazine, at least for now.
---

Prizes

Don't forget, all you have to do is create a single Collection, Wantlist, or Salelist item during the appropriate month to qualify for our sweepstakes. Why not take a look and see what we're giving away (and gave away last month), free as always.


---

Thanks, we'll see you all next month.

Visit our NostoNews Archive.