NostoNews, September 1, 2020
by Tommy Jasmin
Rest in Power
A quick note to the Premium Subscribers: below is essentially what you got in the newsletter. Sorry for the repetition this month. Also, a quick note to recent NostoLoader users: your requested bug fixes have been addressed and users can now clear out any loaded items that have piled up while you test and iterate to get your spreadsheets correct. I hope this helps sskinner and other recent NostoLoader users who have run into problems.
The passing of Chadwick Boseman (best known to us as the actor who played Black Panther) caught me by surprise. Too young and too talented. Makes you thankful for every day, hey? The best words will come from those closest to him. Meaningful to me in particular were those from the very well spoken Chris Evans (see pic). Thanks Chadwick - you elevated the comic collecting world to new heights.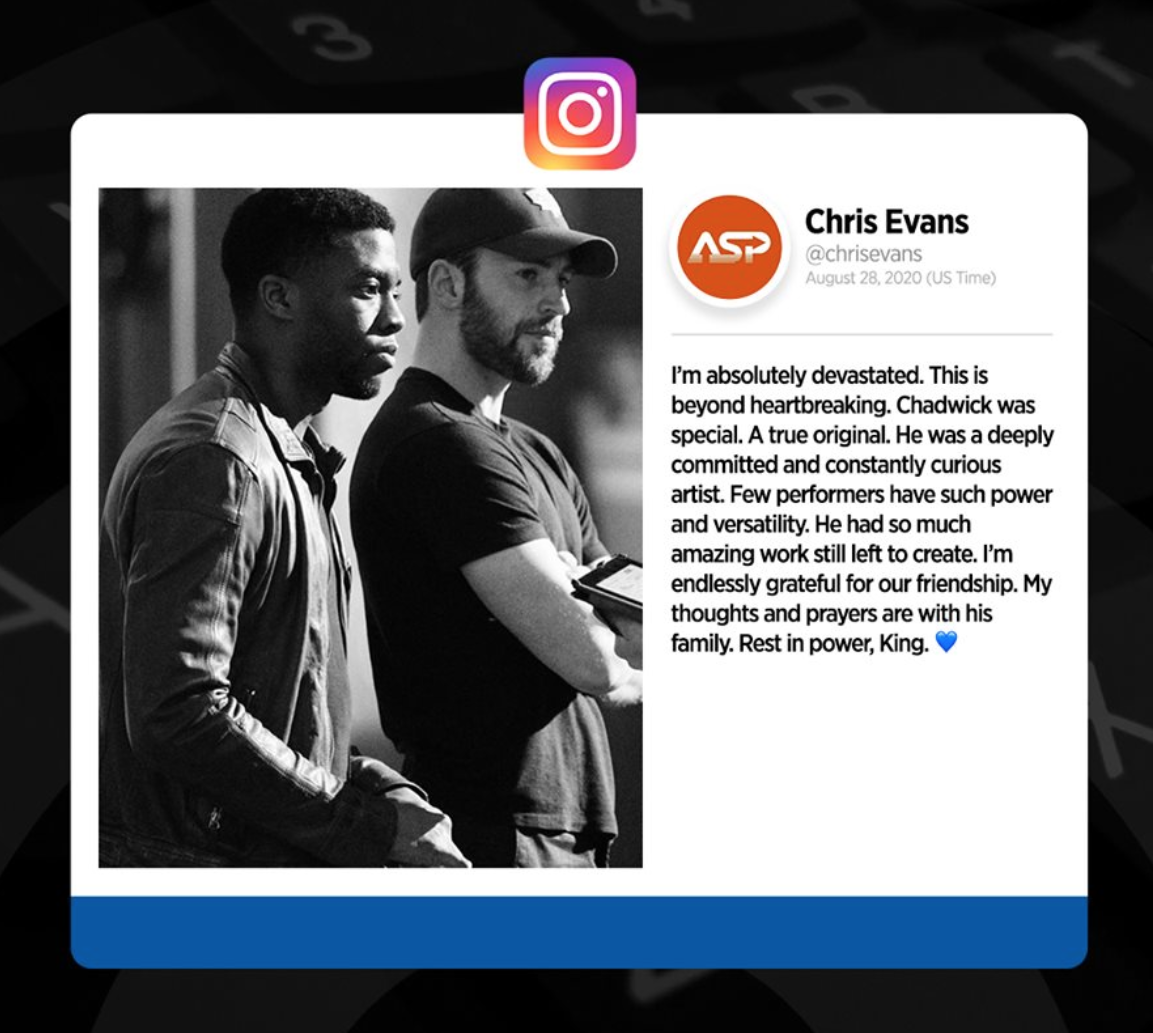 Nostomania 500 Stock Index is in the Works
I was hoping to have the Nostomania 500 Stock Index ready for Premium Subscribers this month, but there were too many summer distractions, including a much-needed 4 days up north with old friends. The Nosto 500 is not quite ready yet, but I'll give a little teaser picture below. Let's just say early test results indicate our hobbies truly are recession-proof. One of the hardest parts for me is deciding what 500 issues deserve to be included in the Nosto index. I'll make sure the design allows an occasional swap, if warranted. (The test image below represents only about 50 comic books). Hey, remember, new pricing next month!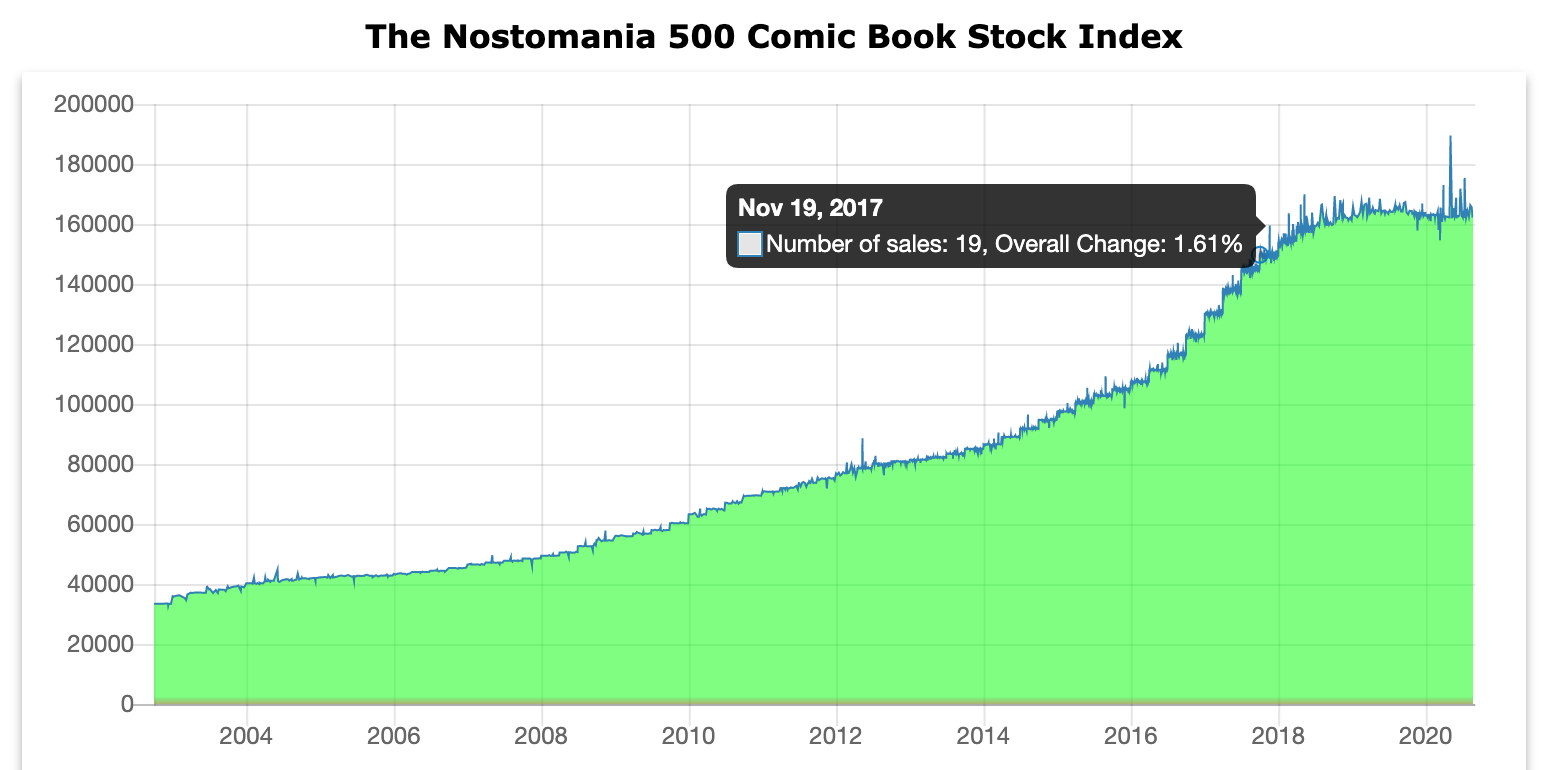 ---

Thanks everybody, see you back here in a month.

Visit our NostoNews Archive.