NostoNews, September 1, 2019
by Tommy Jasmin


Incomplete Irony
Awhile back we noted the downward extention of the comics grading scale. We believe this is credited to certification agency CBCS, who realized that for many books, a PR 0.5 grade isn't fine enough delineation at the low end to properly value some comics. They added definitions INC 0.3 and INC 0.1 (with INC an abreviation for Incomplete), and shortly after Nostomania added support for these. The differentiation matters most on uber-keys, of course. For example, the difference between an INC 0.3 and a PR 0.5 for a Detective Comics #27 is about $27,000.00 according to our pricing algorithms.
So far, so good. There is a big problem with these two new grades at present, however. The definitions are such that, we are finding, fairly often, an INC 0.1 copy of a book will sell for more than an INC 0.3 copy of that book. To figure out how this happens, look to the CBCS definitions:
INC 0.3: Coverless, but otherwise complete, or, cover only.
INC 0.1: Comics with incomplete interiors, but may have a cover. (see example pic below)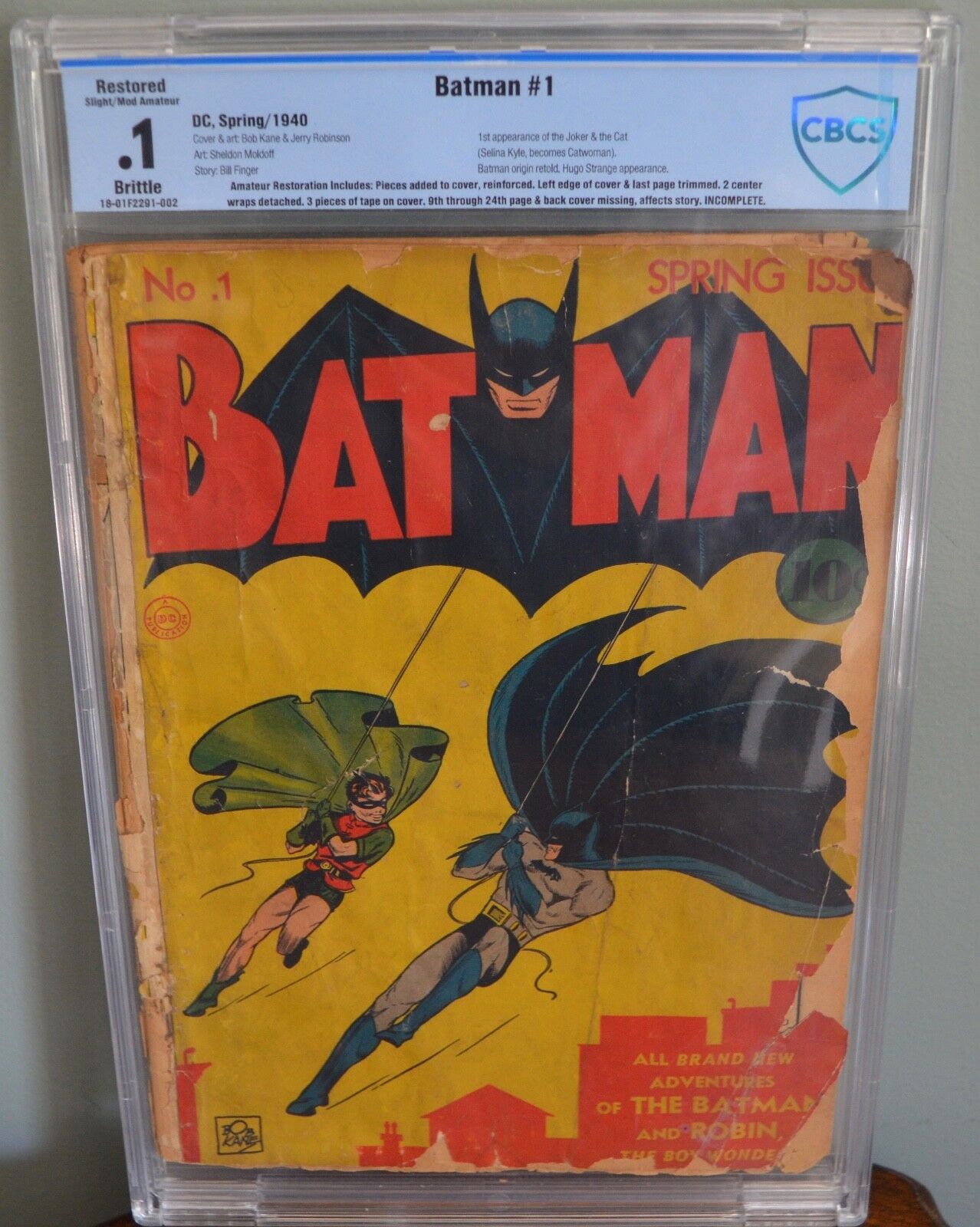 Example CBCS INC 0.1 graded comic
You can see the problem here. Some INC 0.1s, having front covers, will end up selling for much more than an INC 0.3 of the same comic. We saw a recent sales example for a Batman #2 graded INC 0.1 that sold for much higher than the Nostomania INC 0.3 value because, even though the interior was incomplete, it presented well with a full cover.
The solution here is to rewrite the grading definitions for these three grades: PR 0.5, INC 0.3, and INC 0.1. If you look at our Comic Grading Guide, you'll see Nostomania currently supports the CBCS definitions for these grades, but we are happy to offer our proposed new, improved definitions if they are interested.
Our U.S. Coins category has a similar problem at the high end of the grading scale. We are finding examples of MS-67 coins, for example, that will sell for more than our MS-68 value. The problem lies in the fact that additional grades have essentially been added for coins as well, via plus "+" or star "*" designations added to the base grades for items in a technical grade with exceptional eye appeal, and for coins which are "near the next grade up".
Historically, we held out making changes to our supported grades hoping ANA and the certification agencies would adopt a simpler 1 to 100 scale. We realize this will likey never happen since it would effectively separate all certified coins up to the switchover date as a completely different scale, and cause too much confusion despite the fact there could be a simple conversion factor to translate any existing graded coin to the new scale. It seems we'll need to deal with the situation by extending our internal grade list to include the designations without altering the numeric scale. Not a fun task but everything is doable if we are willing to devote the time.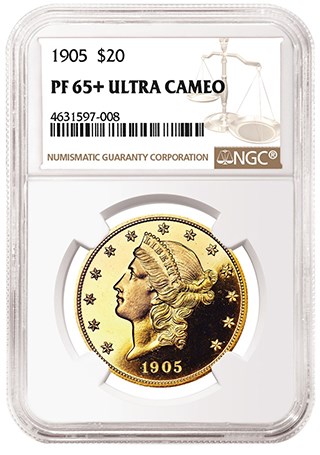 Certified Coin Example with "Plus" Designation
Hey, don't forget - new pricing next update! It's going to be really interesting to see the value changes based on some of the sales data we have seen flowing by.
---

Thanks everybody, see you back here in a month.

Visit our NostoNews Archive.