NostoNews, October 1, 2020
by Tommy Jasmin

New pricing for 4th Quarter 2020, market comments

Fall is here, and the just-computed 2020 4th Quarter pricing data is in. The collectibles markets have proven remarkably resilient throughout all this chaos. Sign in and see how your collection value is currently faring. Remember, we compute separate pricing for each grading service, as well as non-professionally graded items. Depending on the item, this may result in significant value differences when using My Lists. Below, I highlight some interesting sales for our supported categories.


---

Comics

The collectibles markets are insanely strong. I'll get into that more next month - the support data and explanations, etc. Right now the quarterly market report will speak to that strength. When I see Uncertified copies of Amazing Spider-Man #300 listing and selling at NM+ 9.6 and NM/MT 9.8 grades, and outperforming slabbed copies, then you know things are hotter than hot. You think I'm kidding but I am not making this stuff up. Legitimate auctions with frenzied bidding. Every year I think ASM #300 is too high and too overrated, and due for a correction. It never fails though - I am wrong every year!

For uncertified books to do well, presumably some of the shoppers need to believe strongly in the seller's grading ability and honesty. That's why so many great books go through Heritage unslabbed. It still amazes me every time to see though. Take this All Select Comics #8, auctioned very recently by Heritage. It was graded Uncertified VG- 3.5 and brought in $1,200.00. The brand-new, just-released Overstreet has this book at $600.00 in the next higher grade. Things are moving fast. Demand is high enough, these owners are probably thinking they just don't want to, or need to, wait three months of turnaround time to strike the iron.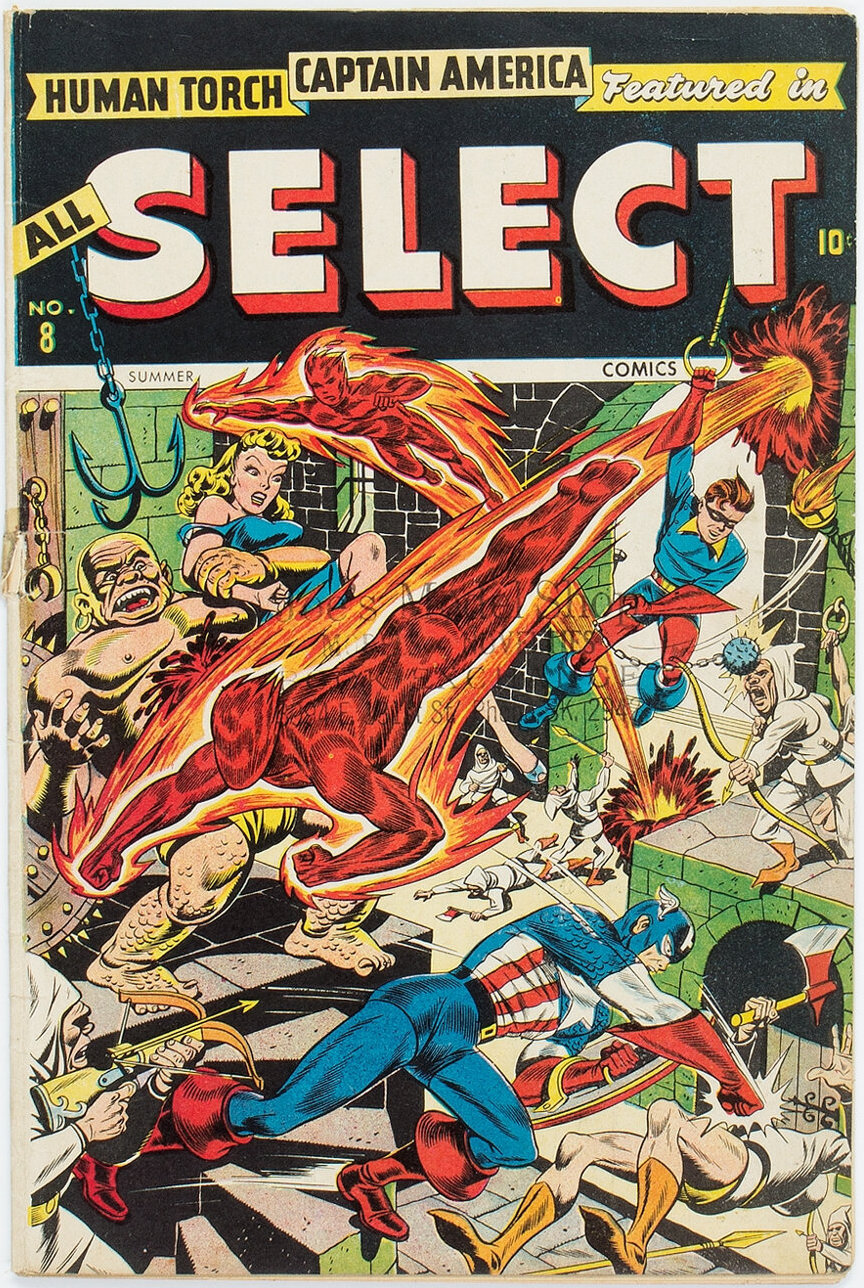 It's all supply and demand


Prototype issues are back "in style" again. This is at least the third cycle of prototype love I have lived through. Is it just a side-effect of the hot market, or this dog's day? Some of these are clearly a stretch in my opinion. Take Strange Tales #73 as an example. Calling this an Ant-Man prototype is maybe pushing it? Isn't this just your standard Kirby monster book, with a big menacing ant? Doesn't matter. The CGC VF 8.0 copy shown below sold recently via Heritage for a hefty $2,767.20. Grottu, hhmm... he is King of the Insects. Maybe I need to reconsider. Many of the other prototype issues are clear hooks, and who knows what was going through Stan's head as he hurtled toward greatness.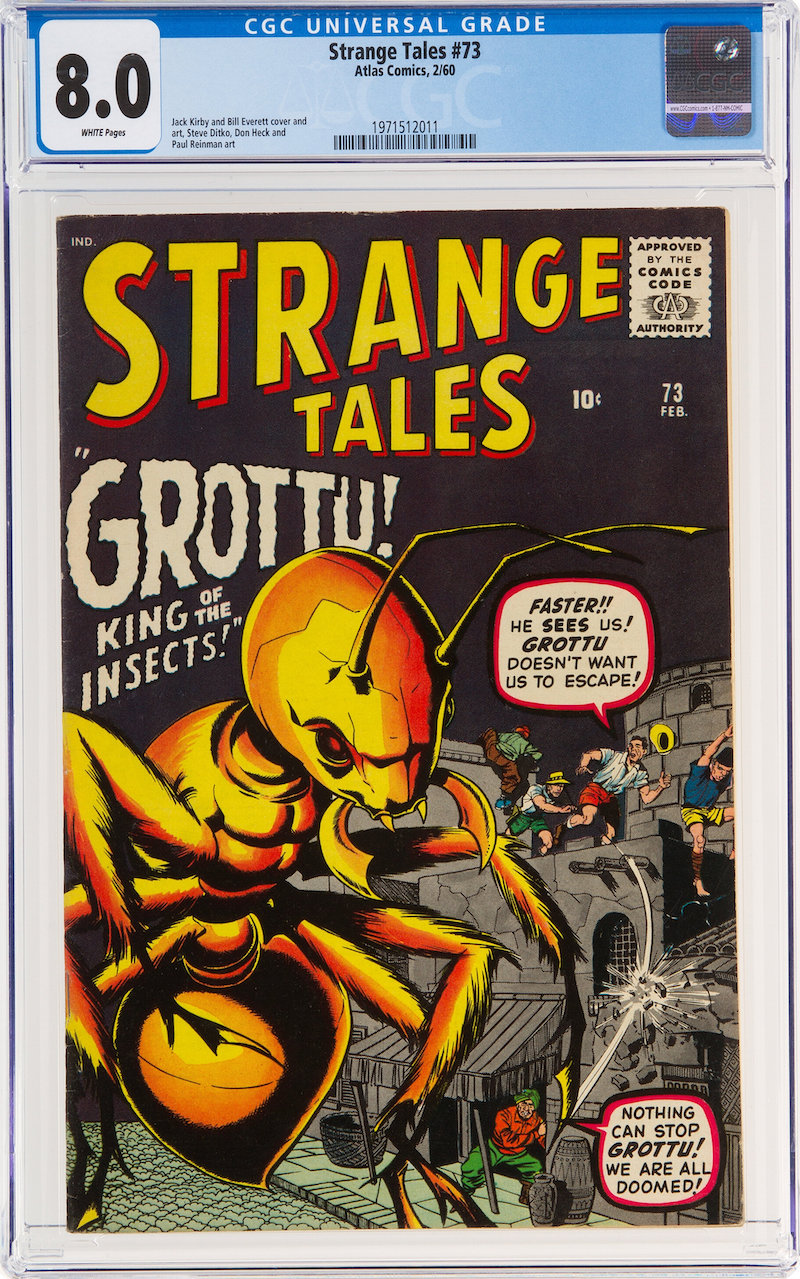 Remind me to bring up Bee-Man sometime


Incredible Hulk #181 has been a key for a long time now. Funny which new characters get traction and why. Wolverine is created as a character in the Marvel Universe. He gets placed on the revived X-Men team, which becomes hugely popular. His backstory gets developed well. Respected creators get tapped to work on the character. Then there are the "bookend" issues, which originally had only mild interest. Wolverine briefly appears (arriving) at the end of Incredible Hulk #180, and briefly appears (departing) at the beginning of Incredible Hulk #182. Technically being the 1st (brief) appearance, in recent years Incredible Hulk #180 has become a force in its own. Check the CGC GD- 1.8 copy below, which sold recently via Heritage for $264.00. For a 1.8! Why anybody would slab a 1.8 is beyond me, but it's a great datapoint. There are 14 more CGC 1.8s!, and 4,135 better (counting only CGC) copies.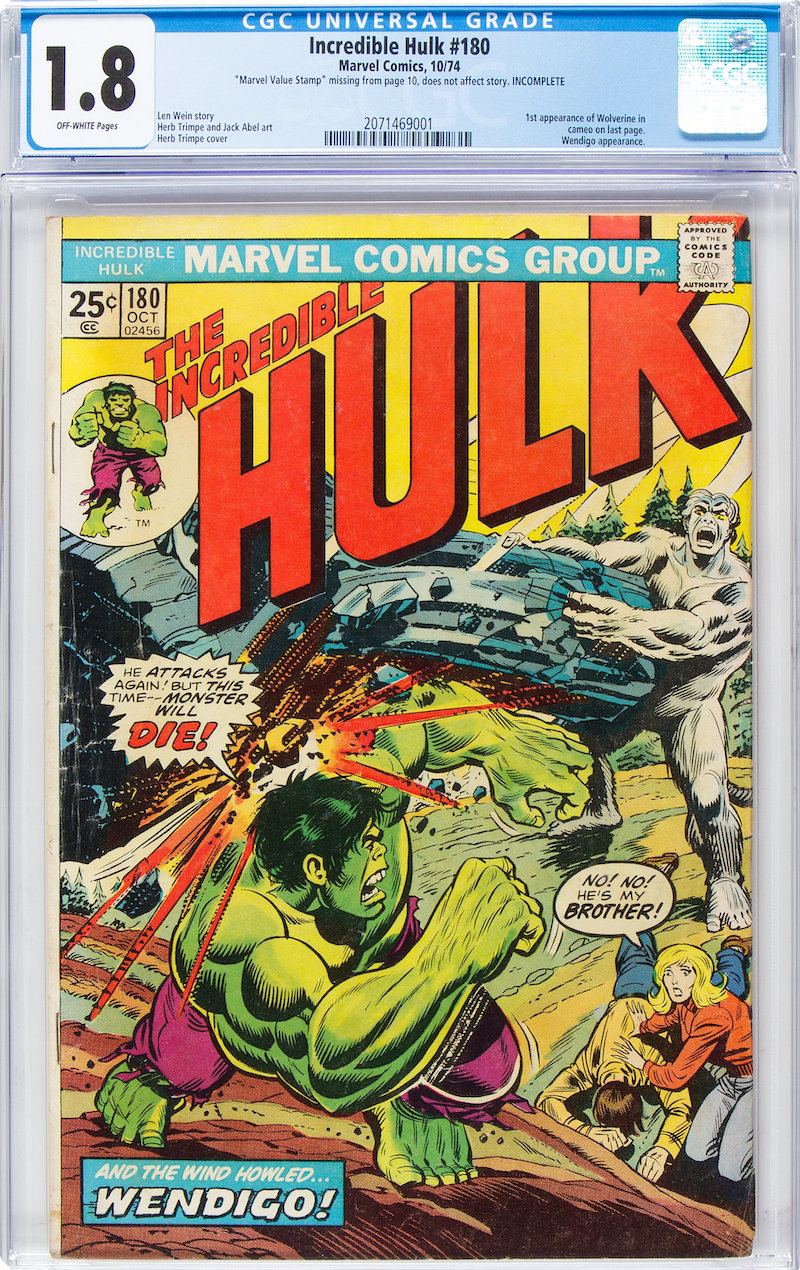 And of course the Marvel Value Stamp was cut out
I was really happy to see this book do so well, only because I've always thought it had a great, nostalgic feel to it. I guess that's pretty obvious? All these Golden Age greats here in the Silver Age? I'm sure the old holder didn't hurt (you know for damn sure Borock looked this book over, and it really is a 9.8). This CGC NM/MT 9.8 copy sold recently via Heritage for (better sit down) $26,400.00. The same copy sold seven years ago for less than 5 grand. This comic features the 1st Silver Age appearances of Solomon Grundy and the original Green Lantern.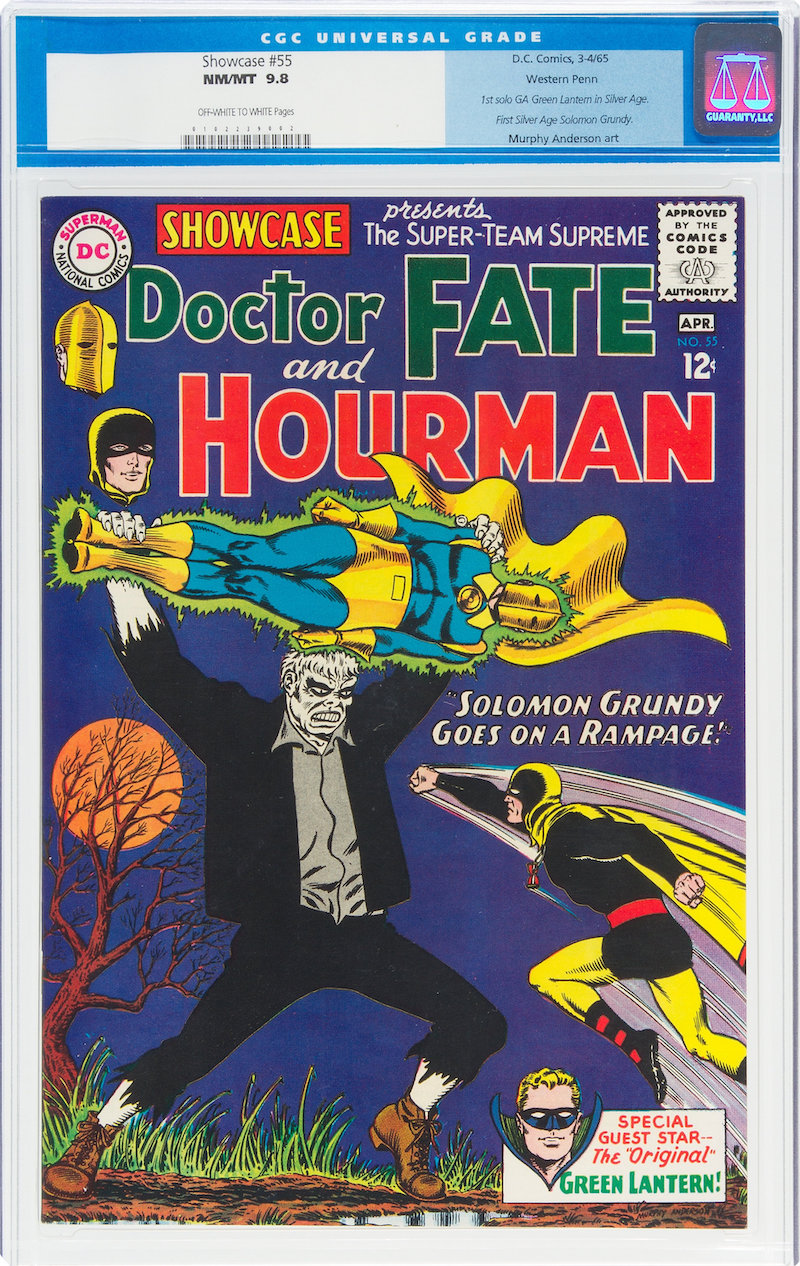 Western Penn Pedigree


Last time I went on about the tear Golden Age pre-code horror has been on, and how it doesn't want to let up. Stop me if you've heard this one before. Where is this demand coming from? These books have been so cool for decades! Here is one that caught my eye recently. Beware Terror Tales #6, graded CGC FN 6.0. This copy sold recently for $1,200.00. It appears Fawcett wanted to riff off what E.C. was doing so well with hosts for the horror comics. They could have put a bit more thought into it. A mummy is the host? Can he even talk through all that muffling gauze? A crypt-keeper, vault-keeper, and and old witch? Sure, they likely have a few tales to tell, but a mummy? Such a critic, I know.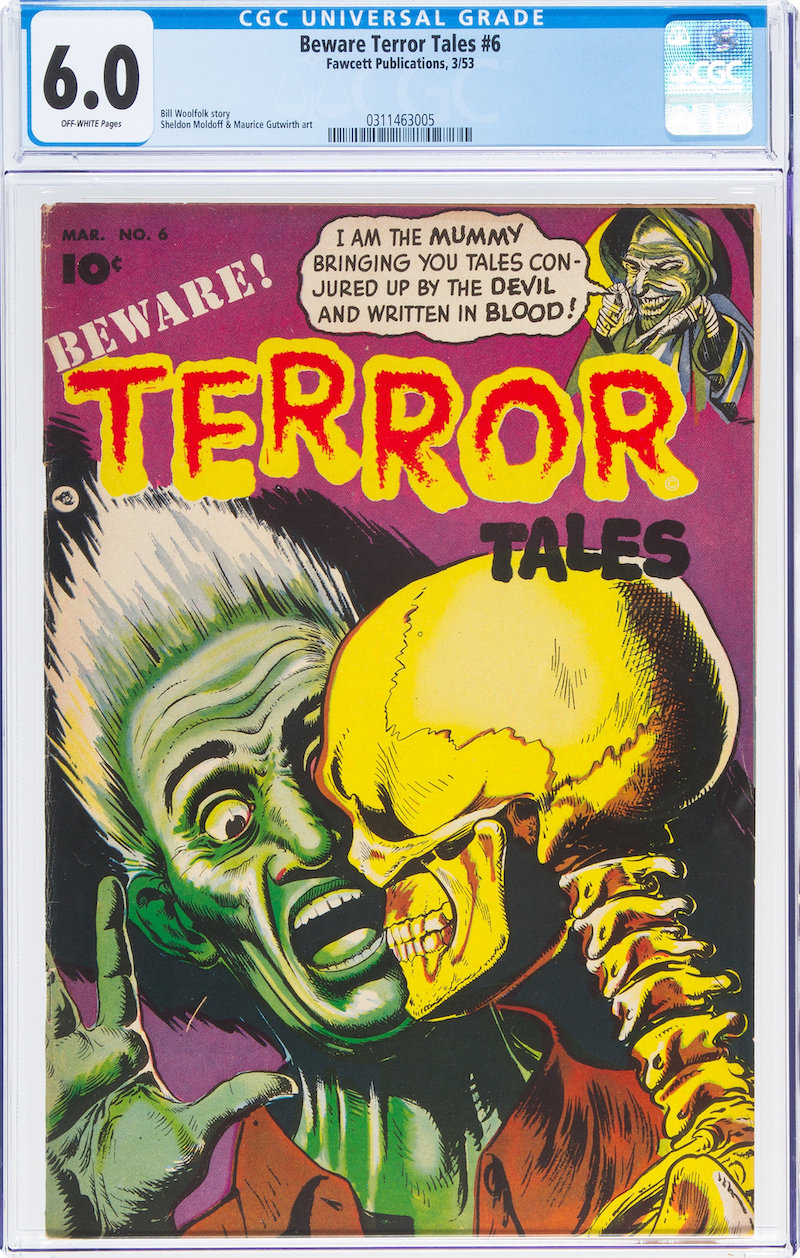 Yes I know, a slit in the gauze will solve things


Let's not close out the report without giving the Modern Age some love. One book that continues to climb is Ultimate Fallout #4, featuring the first appearance of Miles Morales as the new Spider-Man. The CBCS NM+ 9.6 copy shown below sold recently on eBay for $405.00, and this is the most common of the four versions. All four versions currently have a red flame on the site (indicating demand, sales, and rapidly increasing value).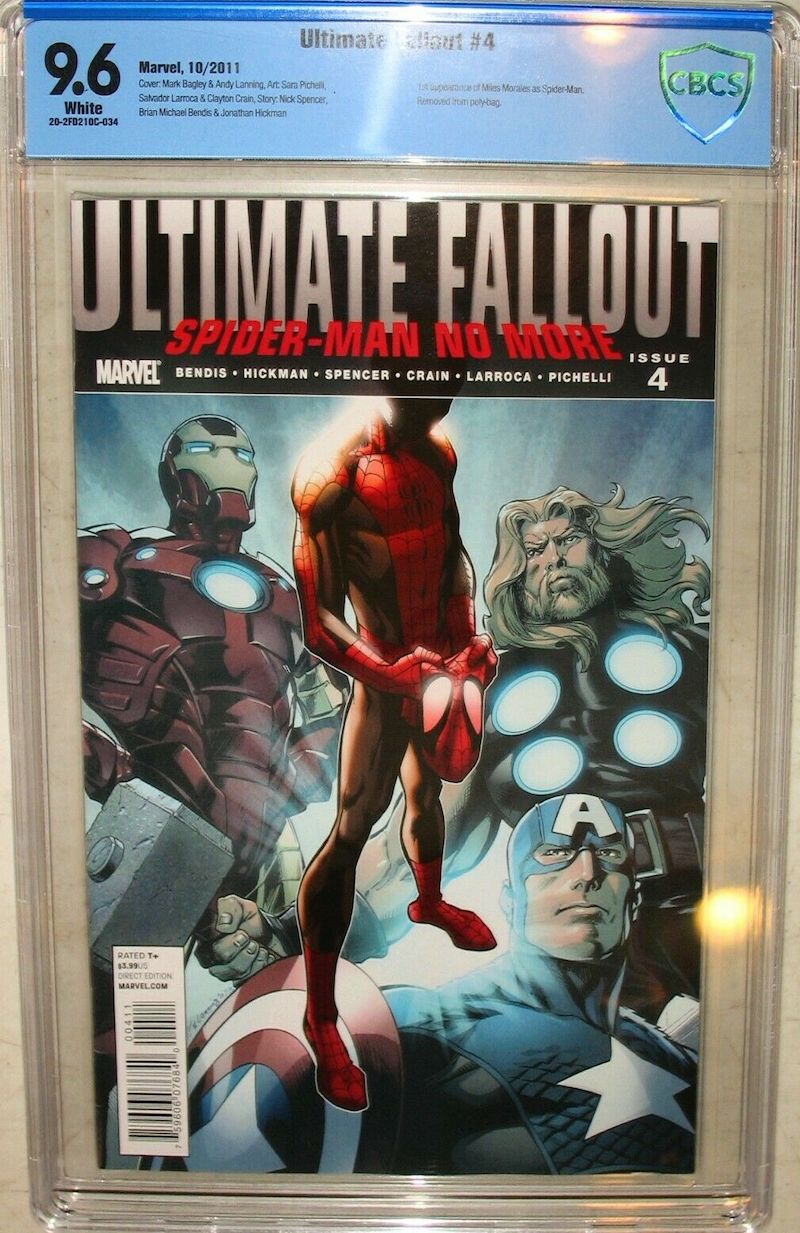 Watch for the Djurdjevic 1:25 Variant too

Other items of note:
People are finally starting to realize just how great many of the Shadow Comics covers are.
Below: Shadow Comics V4 #1, CGC NM 9.4, $5,040.00
This series seems pretty hot, and I'm guessing nobody beats Nosto for pricing in this grade.
Below: The Ghost Rider #4, CGC NM+ 9.6, $2,040.00
You know the market is strong when books like this also start spiking in value.
Below: New Book of Comics #2, CGC FN 6.0, $6,000.00
Don't make me say it again. How many times do I have to say it?
Below: War Battles #5, CGC VG 4.0, $288.00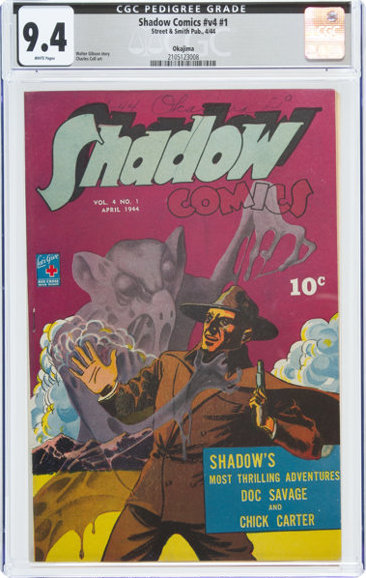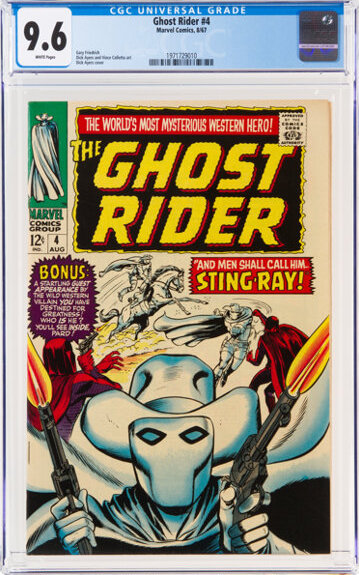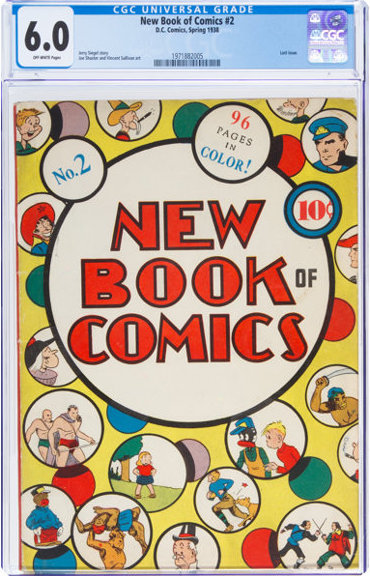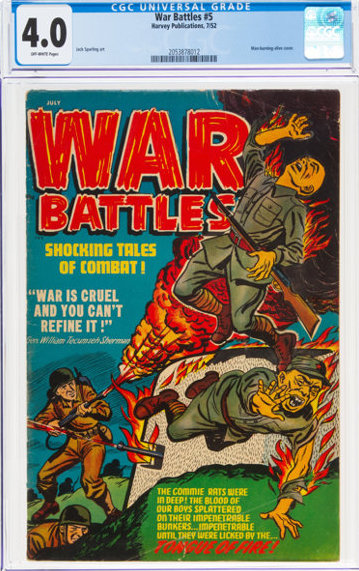 ---

Coins

What a difference some toning makes. This coin, in this grade, normally goes for a bit under $100.00. But this PCGS MS-65 1923 Peace Dollar sold just last week on Heritage Auctions for a pretty remarkable $1,620.00. This is why it's important to get a decent sale count to properly represent the value for this type of coin in this grade - there's nothing about the grade or holder to indicate anything unusual about this particular specimen.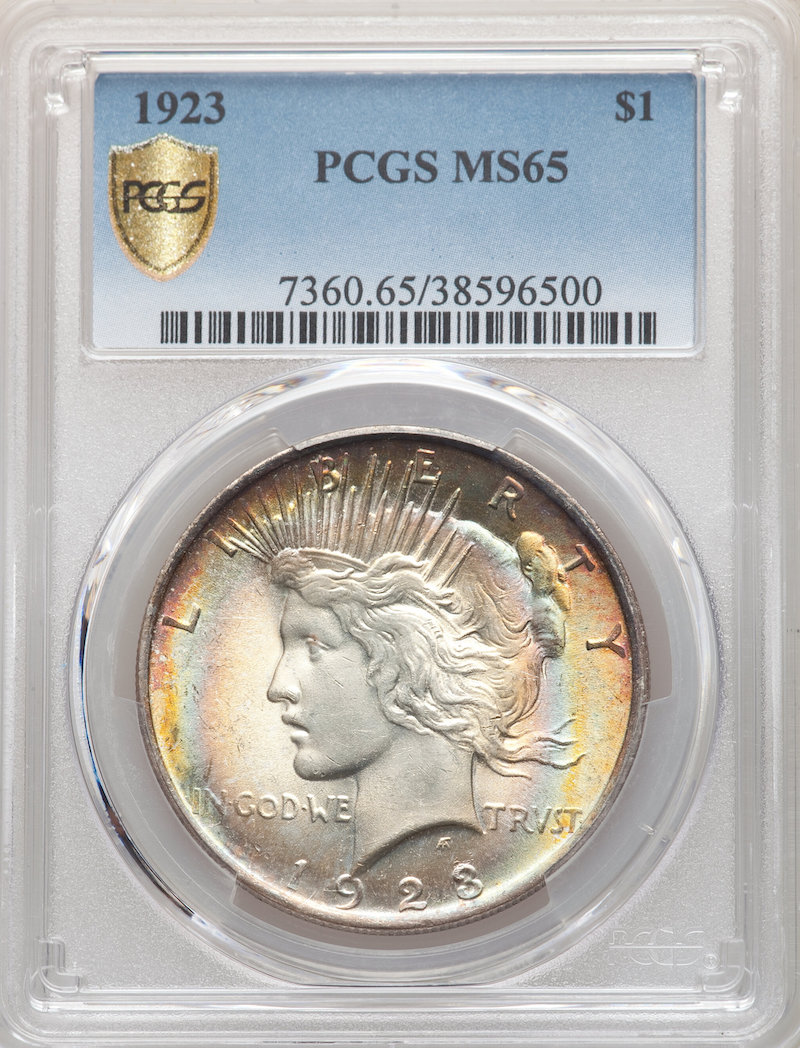 No Plus, no CAC, but nice tone


Here's another Silver Dollar that did way, way better than most examples in the same grade. The 1880-CC Morgan Silver Dollar shown below sold recently via Heritage for $3,120.00, which is easily five times what most examples in this grade go for. We know this because our code flags such sales as something to look closer at, because the sale price is such an outlier. I'm not certain what might have driven the bidding battle over this one. I don't think it's the CAC sticker - all the other recent sales examples have that too. I have to hope it's that legacy PCGS holder, since I love those so much.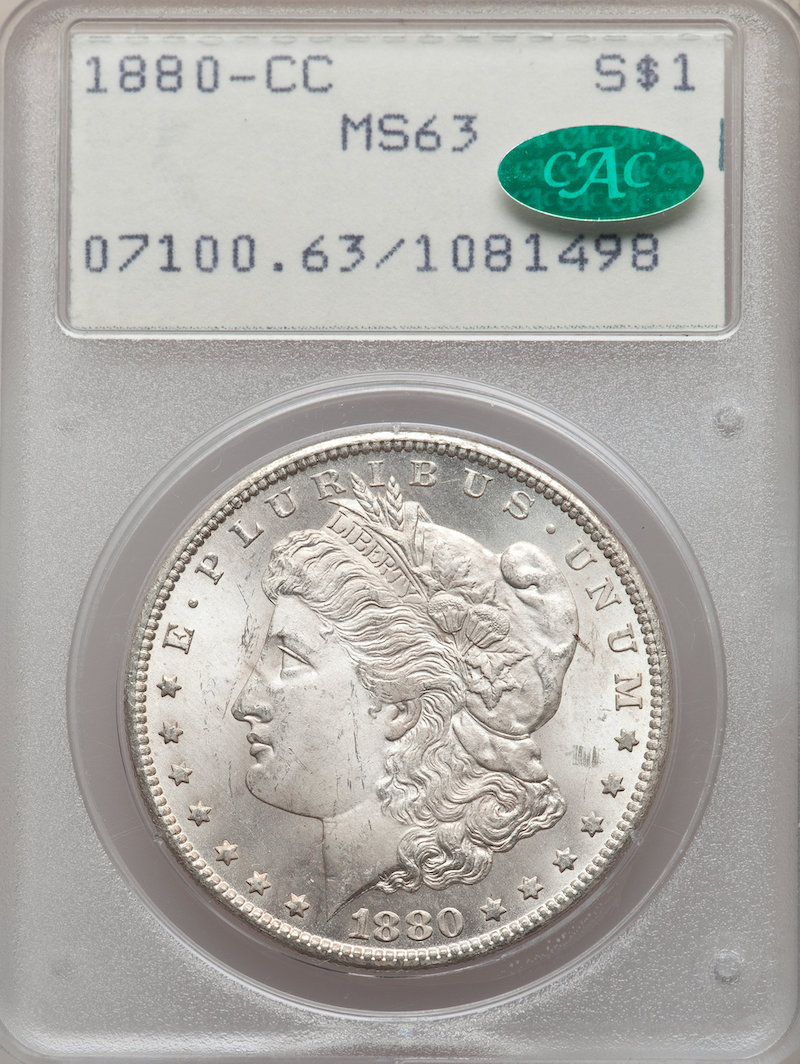 Please be the holder


The Simpson Collection had some amazing sales, in fact many rarities we don't even have in the Nostomania database, and are still processing them. Here is a nice example of a coin we had to add to our system. It's a 1795 Liberty Cap Large Cent. The full descriptor is Lettered Edge, S-74, B-2, Low R.4. Graded PCGS MS-65+ Red-Brown, we had never captured a sale for the Red-Brown designation. The coin sold for $114,000.00. That's actually significantly lower than a same-grade example sold for over 10 years ago.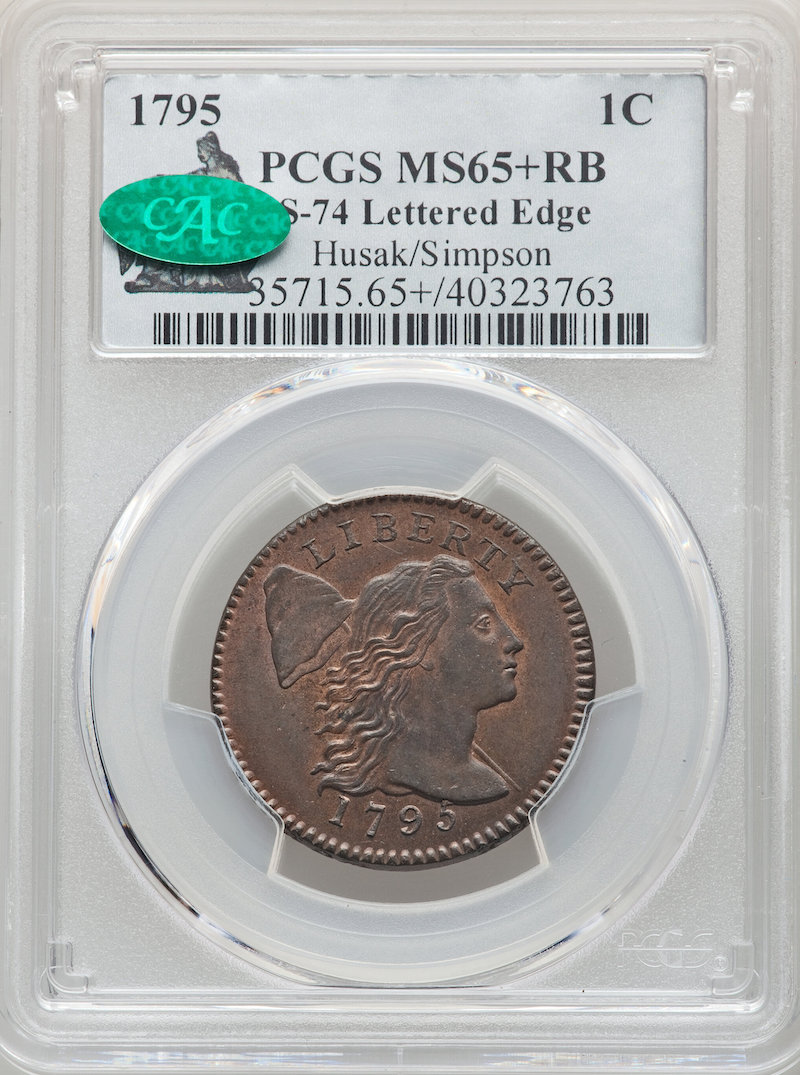 Tied for Finest Known
---

Magazines

A lot of the magazines that do well, do so beause of pop culture crossover. Batman and Robin showing up on a cover of Family Circle magazine (true, check the Nosto database), stuff like that. Many collectors are probably unaware Frank Frazetta did three covers for National Lampoon, including this doozy for issue #41. This CGC NM+ 9.6 copy sold recently via Heritage for $384.00. That's double our previous value, and I can't help be curious how the 9.8 copy floating out there would do. Next time you are scouring Half Price Books, don't forget to flip through the 50 cent National Lampoons.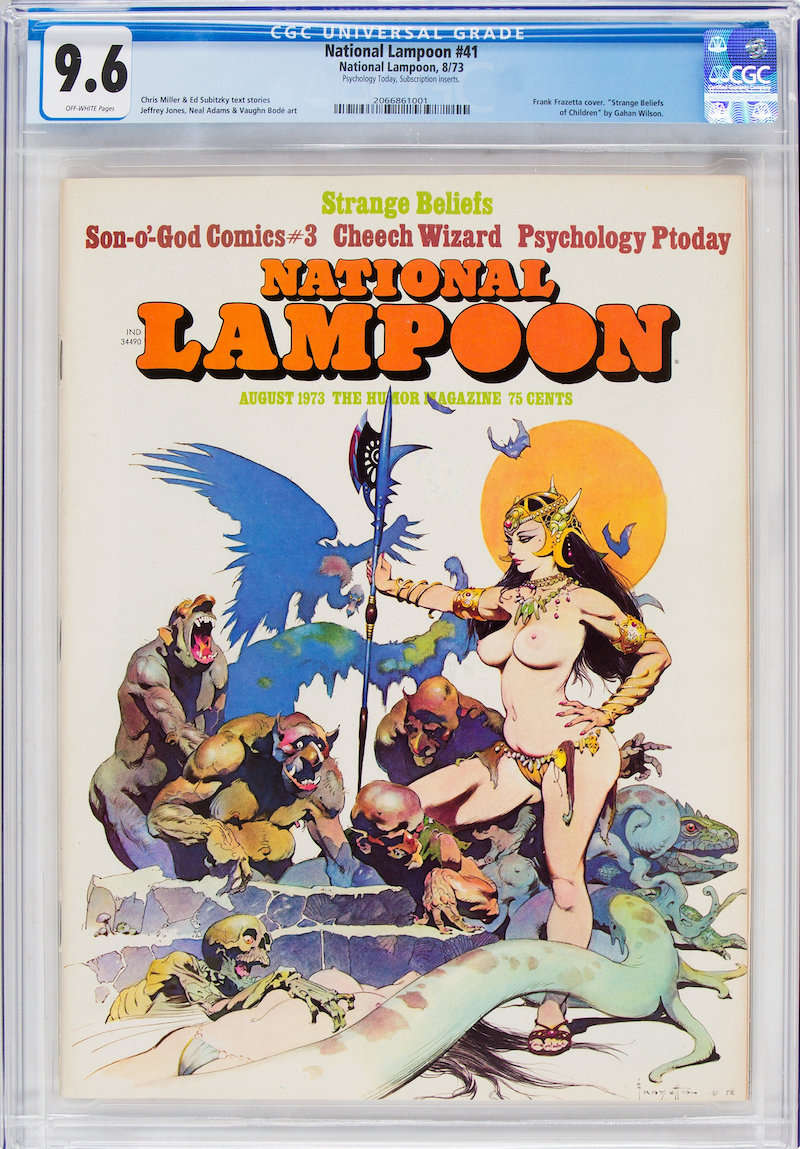 Titled "Ghoul Queen", and yup, no question, that's Frazetta
---

Thanks, we'll see you all next month.

Visit our NostoNews Archive.