NostoNews, October 1, 2019
by Tommy Jasmin

New pricing for 4th Quarter 2019, market comments

Hi everyone. The just-computed 2019 4th Quarter pricing data is here! Sign in and see how the current market is affecting your collection value. Remember, we compute separate pricing for each grading service, as well as non-professionally graded items. Depending on the item, this may result in significant value differences when using My Lists. Below, I highlight some interesting sales for our supported categories.


---

Comics

I know I've been going on quite a bit the past few years about the continued surge in pricing for early MLJs, as we have all begun to realize just how scarce and cool some of these books are. If you're still not convinced, no worries, I'll just keep peppering you. Have a look at Pep Comics #16 below, an uncertified PR 0.5 copy. It sold recently via Heritage for $660.00. You saw the grade, right? Let me just say, I'm not exactly thrilled with The Shield's skin-tight costume, but wow what a cover! Blood drainage vampire-style with a double-hypodermic needle!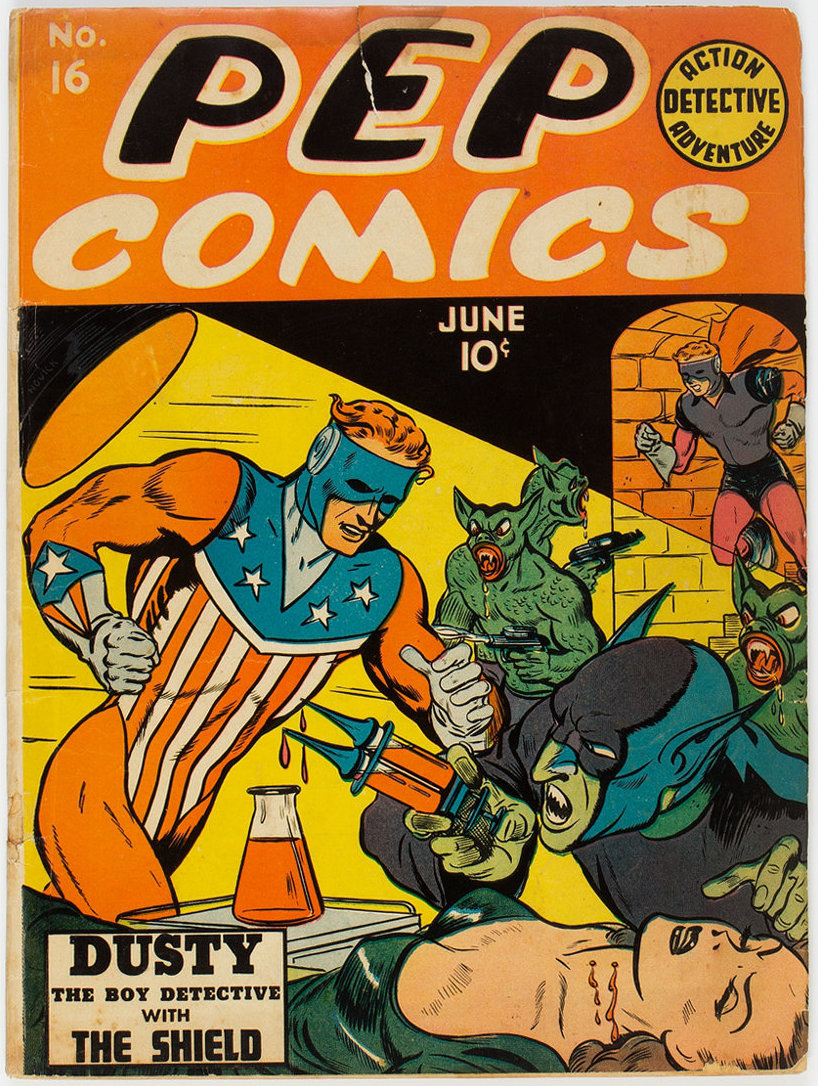 Origin of Madam Satan too! Wife of Satan?


Aquaman #11 remains a pretty hot book. The CGC NM 9.4 copy shown below sold recently via Heritage for $26,400.00, wow! I guess the price guides weren't much help there (except for Nosto of course). Of note: this copy does, for now, stand alone as the finest graded copy, which certainly helped push that number up. We have to wonder if the recent excitement over Sub-Mariner is also helping buoy his DC counterpart a bit.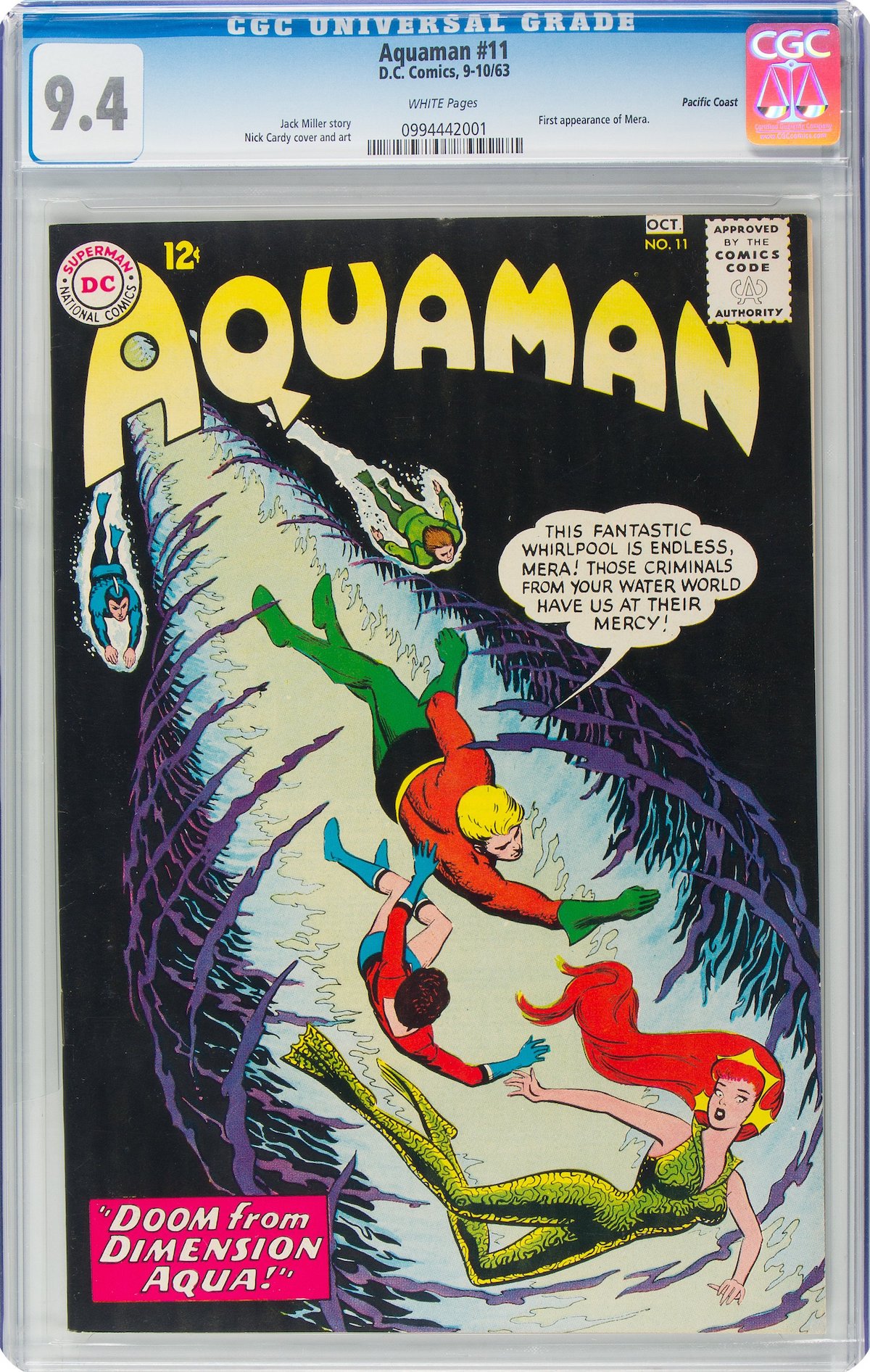 First appearance Mera


Another really hot book right now is Special Marvel Edition #15. This book features the 1st appearance of Shang-Chi, Marvel's Master of Kung Fu. What's driving the interest? What a shocker - another Marvel movie, Shang-Chi and the Legend of the Ten Rings. The copy shown below, nothing that special at CGC VF- 7.5, still pulled in nearly half a grand via Heritage, at $456.00. This is by no means a scarce book, and there are, at present, over 1,200 CGC copies graded higher than that!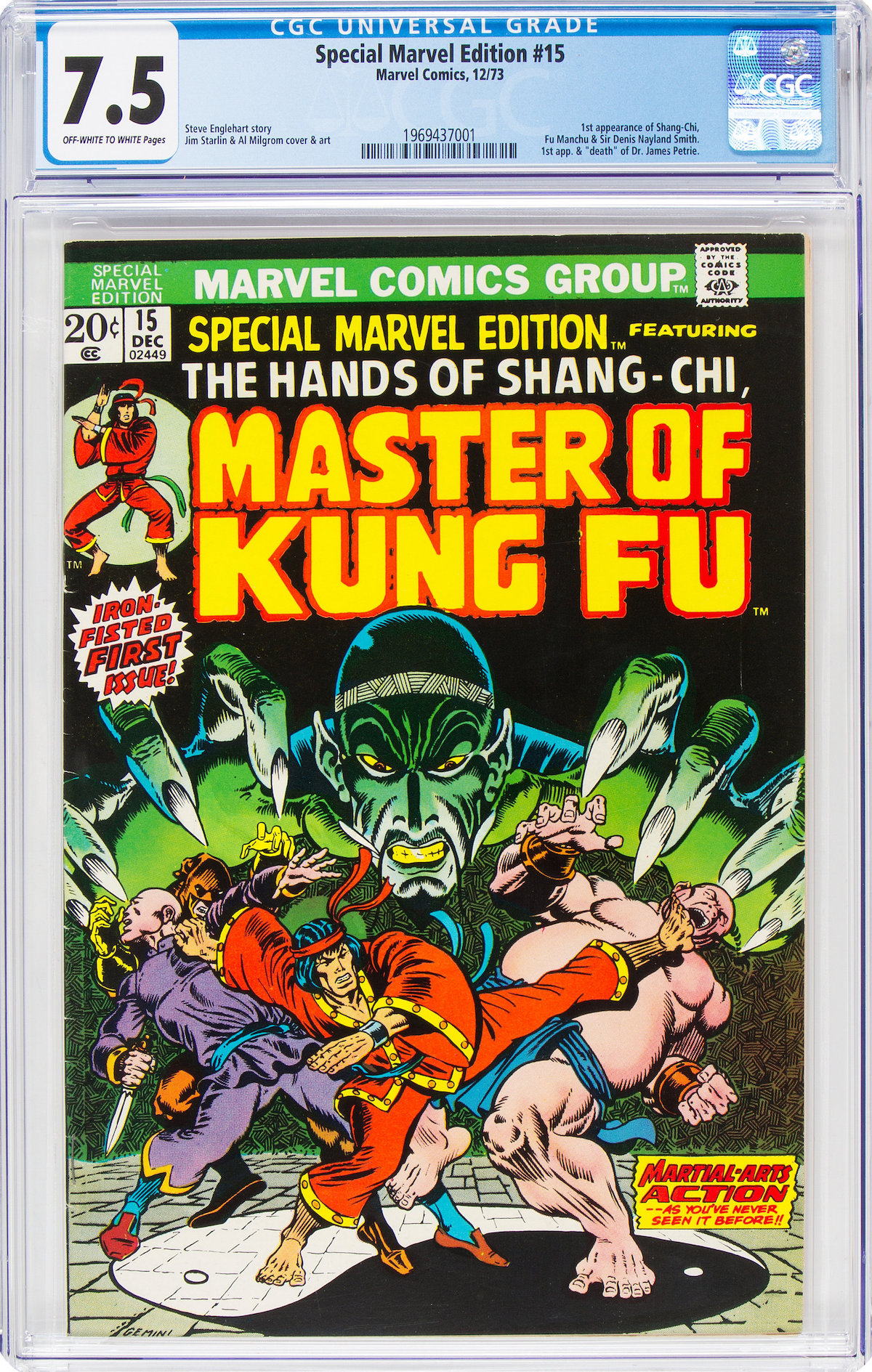 Movies are still a huge price driver
As we all watched Incredible Hulk #181 climb, and climb, and climb over the years, you had to wonder, what about the two bookends? Hulk #180, where Wolverine slinks in, and Hulk #182, where Wolverine slinks off? Sure, they had a little pull, being considered minor keys, but never anything to really take note of. Not any more. The copy of Incredible Hulk #180 shown below grades a lowly Uncertified GD 2.0. That's not easy to do for a book from this era - you almost have to thrash it around a little yourself to get it down below 4.0. In any case, it still managed to pull in $243.60!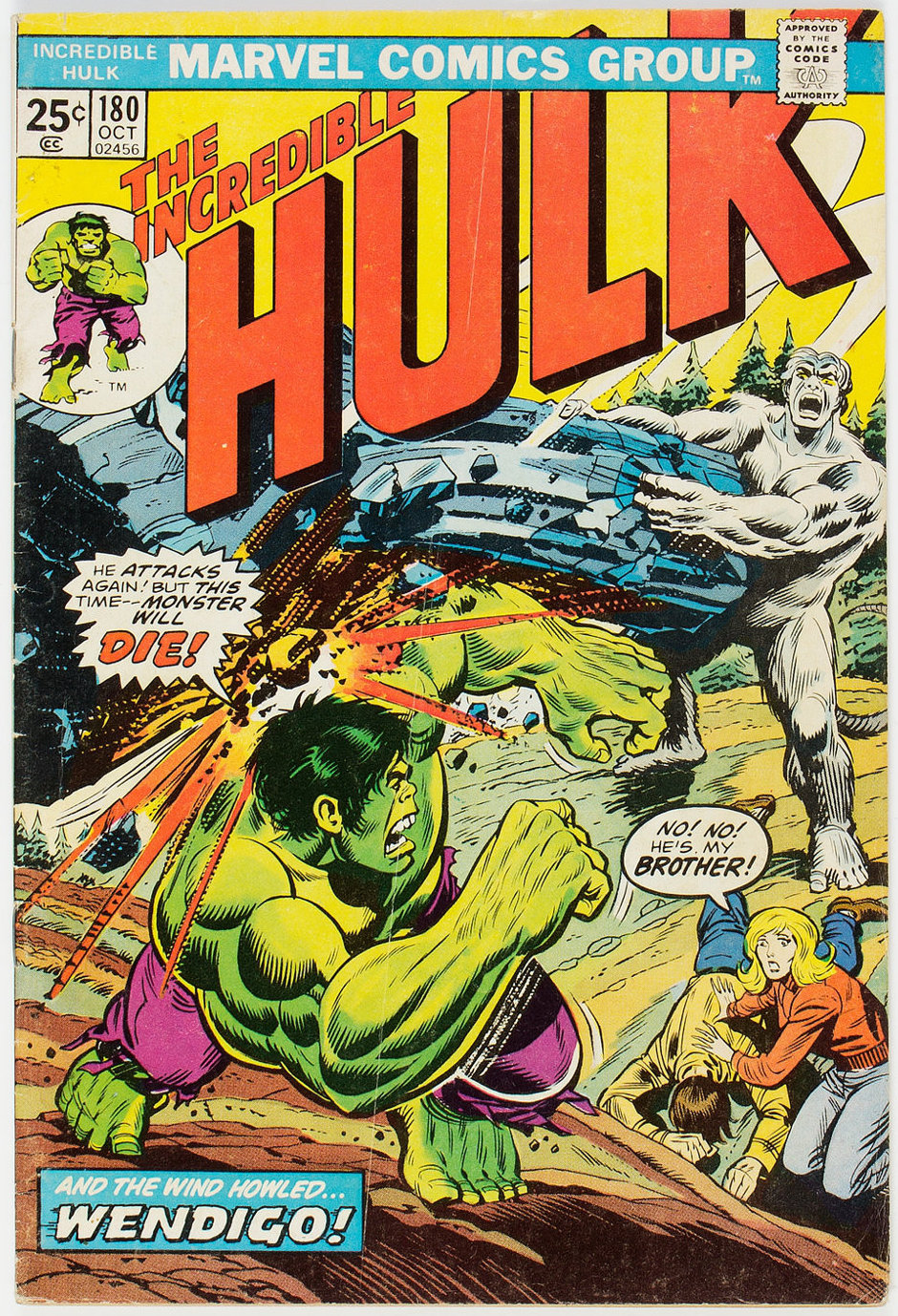 Wendigo appearance alone is pretty cool


I should highlight at least one Modern Age book that's heating up, so here you go. The CGC NM/MT 9.8 copy of The Boys #1 shown below sold recently via Heritage for $552.00. Impressive for a 2006 DC. I suppose we should mention there is a popular TV show? With Garth Ennis at the helm, we've got 1st appearances for characters with names like Billy Butcher, Terror, Hughie, and A-Train. You might still be able to dig up a few overlooked copies of this title in bargain boxes.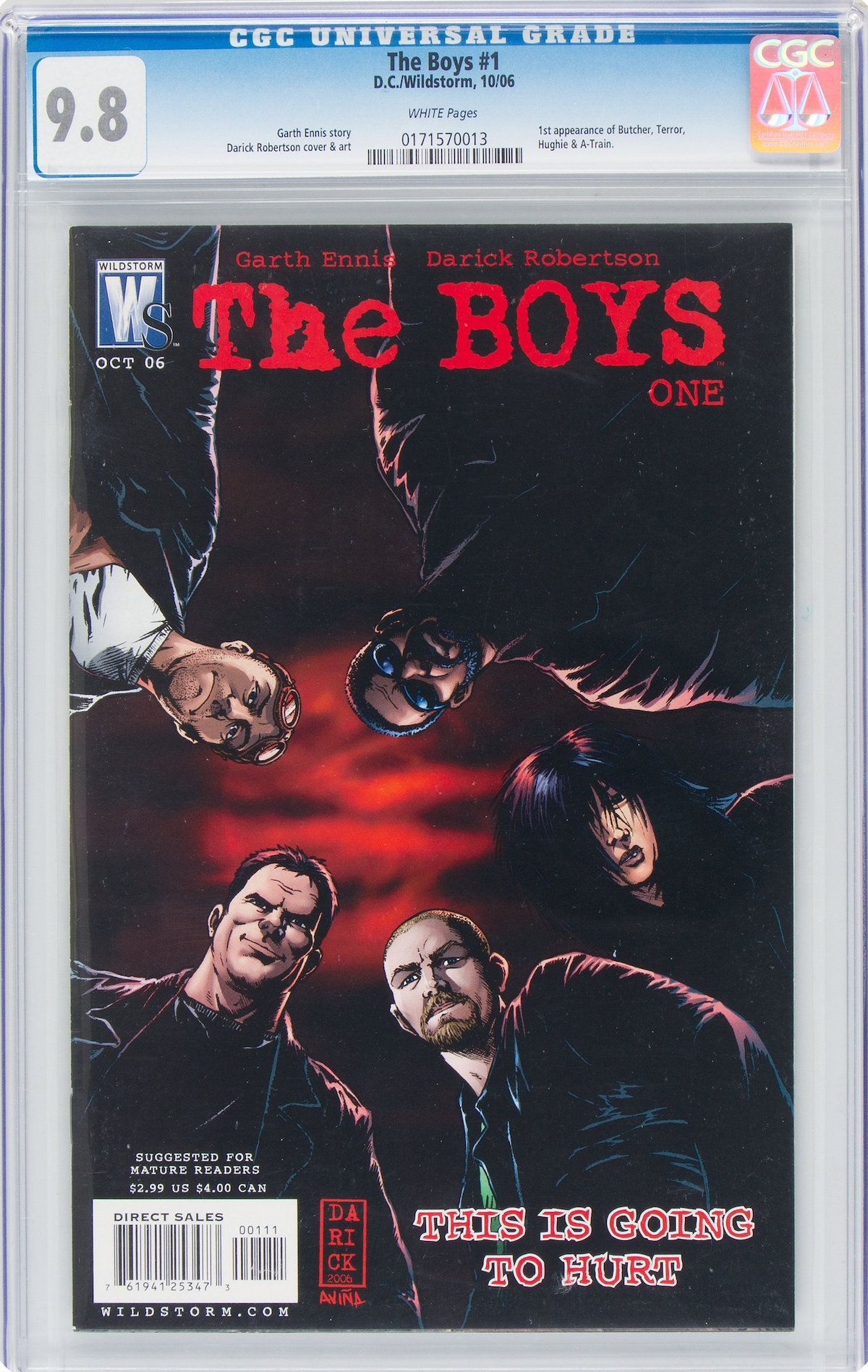 268 CGC 9.8s at the moment


Here's an interesting one. A cool book to be sure, check out the CGC VF 8.0 copy of Guns Against Gangsters #6 below. First off, I'm not sure what guns and gangsters have to do with giant sharks, but it is a great L.B. Cole cover. What's interesting, is Heritage stated "We expect to realize near ten times the Overstreet value for this high-grade copy", with no logical justification for that claim. 10X? 10X Overstreet would be over $6,000.00 for this book. Really? I suppose it was possible, anything is, but the sale price was $1,680.00, and again, there was really nothing white hot to claim. It's not a finest known (10 copies better!), and not the first time the book was offered by Heritage (often a big price driver).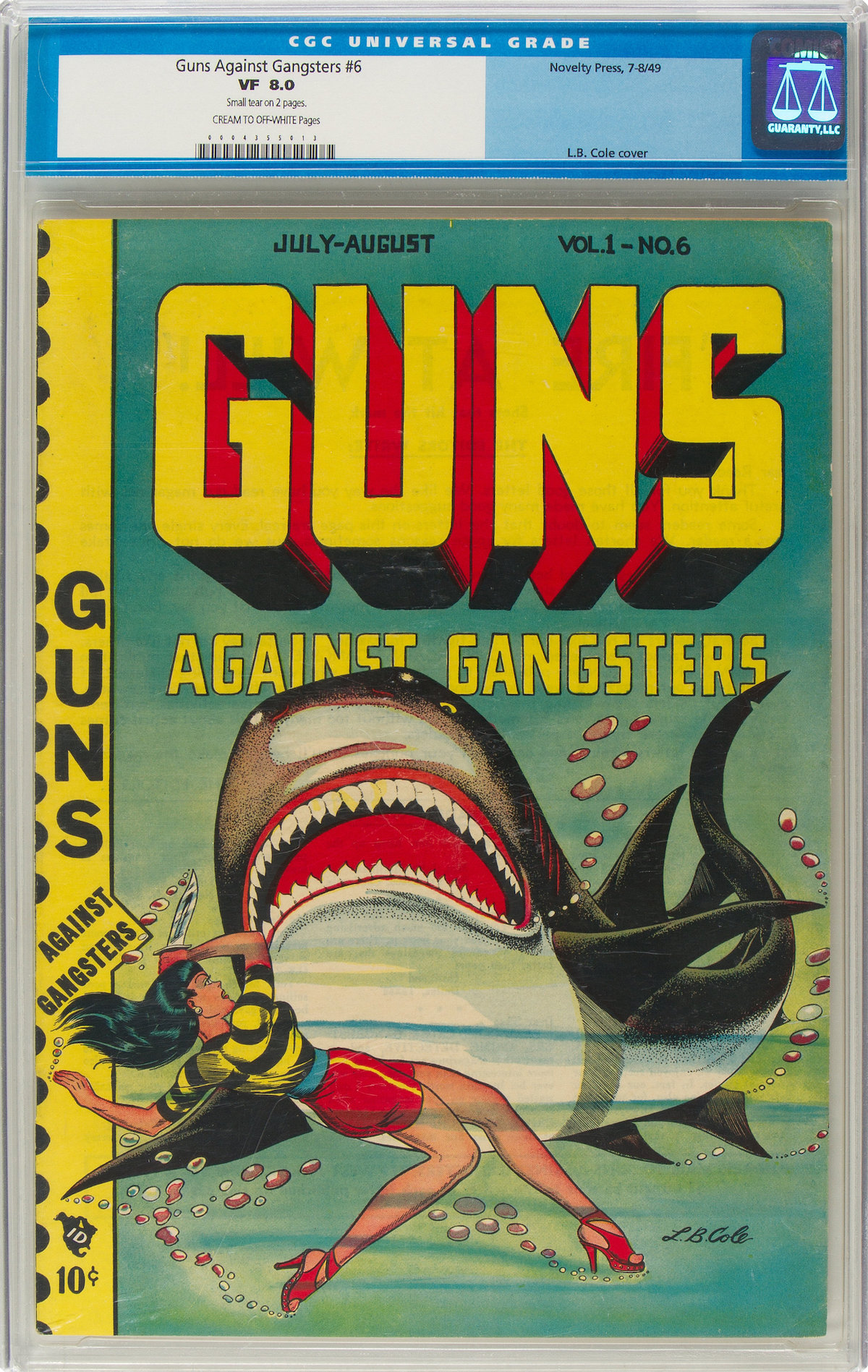 About 2.5X at-that-time Nosto value

Other items of note:
Dabbling with horror and supernatural in westerns, just before the Marvel explosion
Below: Kid Colt Outlaw #102, CGC FN/VF 7.0, $264.00
A strong enough book to power through and overperform despite the dreaded brittle pages.
Below: Witchcraft #2, CGC VG- 3.5, $1,140.00
This is why you need Nostomania! Look at the spread on Daredevil #14 from 9.0 to 9.8
Below: Daredevil #14, CGC VF/NM 9.0, $114.00
A single 9.4 value (many online guides) doesn't cut it - you need accurate values for all grades.
Below: Daredevil #14, CGC NM/MT 9.8, $6,600.00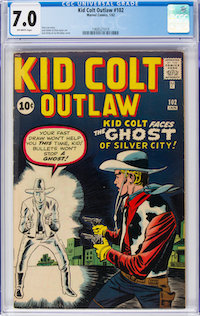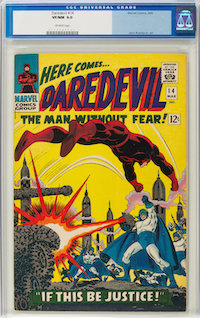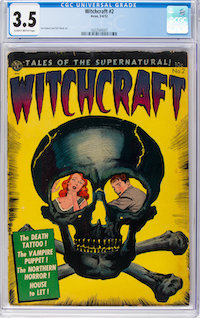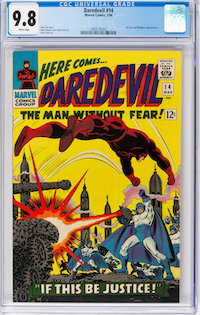 ---

Coins

Think about this one for a second - a 1975 dime sells for almost a half million dollars. Wow! The 1975 No S Roosevelt Dime shown below is graded PCGS PR-68, and sold in a recent Heritage auction for $456,000.00. What makes this coin so special is that there are only two known examples, and this is the better of the two. After their initial discovery, and later sale to a coin dealer, they again sold in 1980 for $18,200.00 (PR-66 example) and $38,550.00 (this coin). Those were pretty staggering numbers at the time for a modern variety, and collectors ever since have kept an eye out for "no S" dimes in 1975 proof sets. And hey, you never know.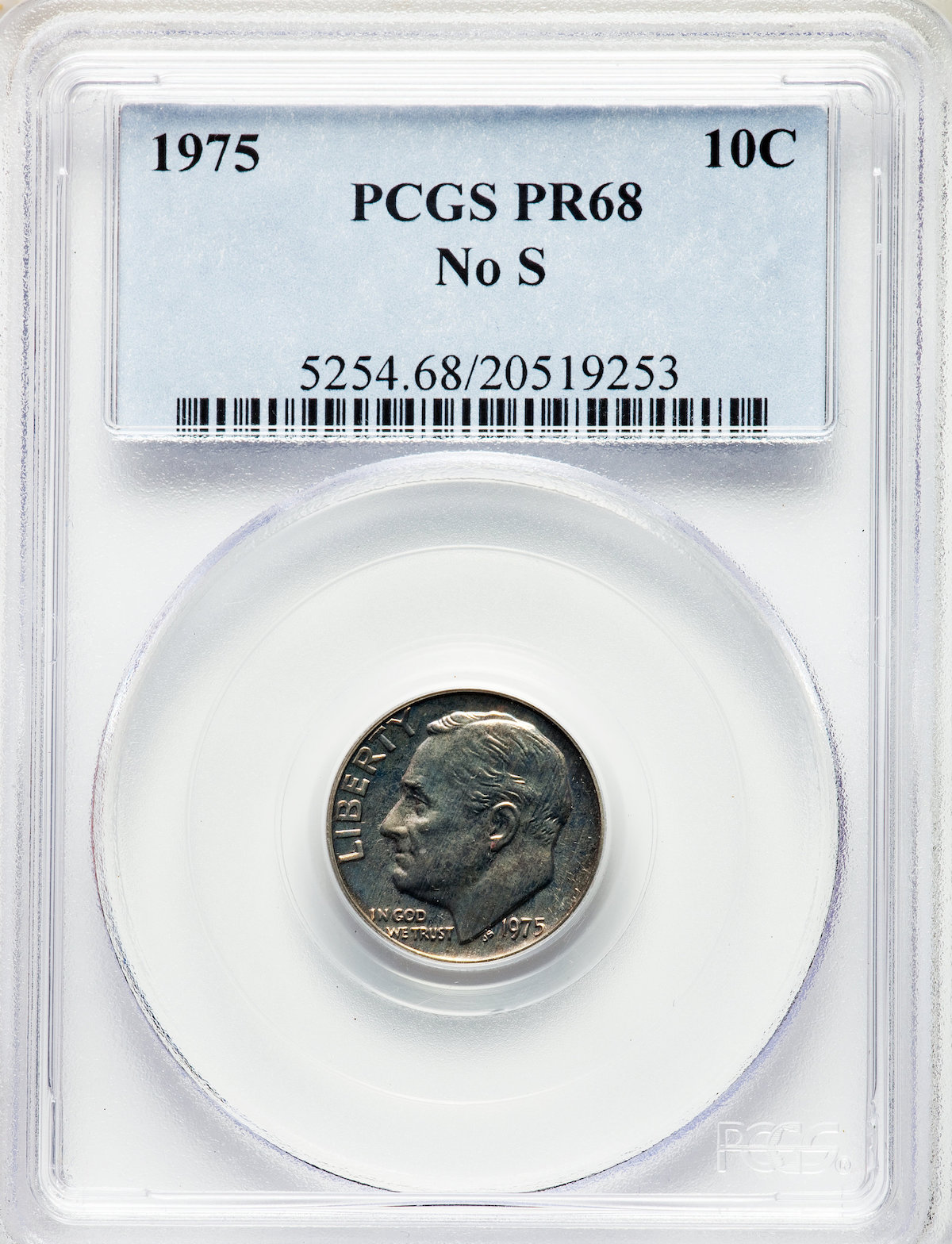 The proofs were all supposed to be S in 1975


I haven't featured a 20 Cent Piece for awhile, and these odd-denomination coins have always been among my favorites. Just the idea of a 2-cent, 3-cent, 20-cent, 4-dollar coin is really cool. Throw in one of the oddities for mint location (Carson City) and you've got a pretty special coin - the 1876-CC Twenty Cent Piece. For the trifecta, make the coin super rare - where, in this case, there are less than 20 known examples. One more oddity - this coin sold recently via Heritage for exactly the same amount as the Roosevelt Dime above: $456,000.00. This coin is graded PCGS MS-64. As I often do, I urge you to click on the actual sale in the Nostomania trend chart so you can go straight to the Heritage page where their outstanding catalogers give a detailed and really interesting history of this coin and the twenty cent piece in general.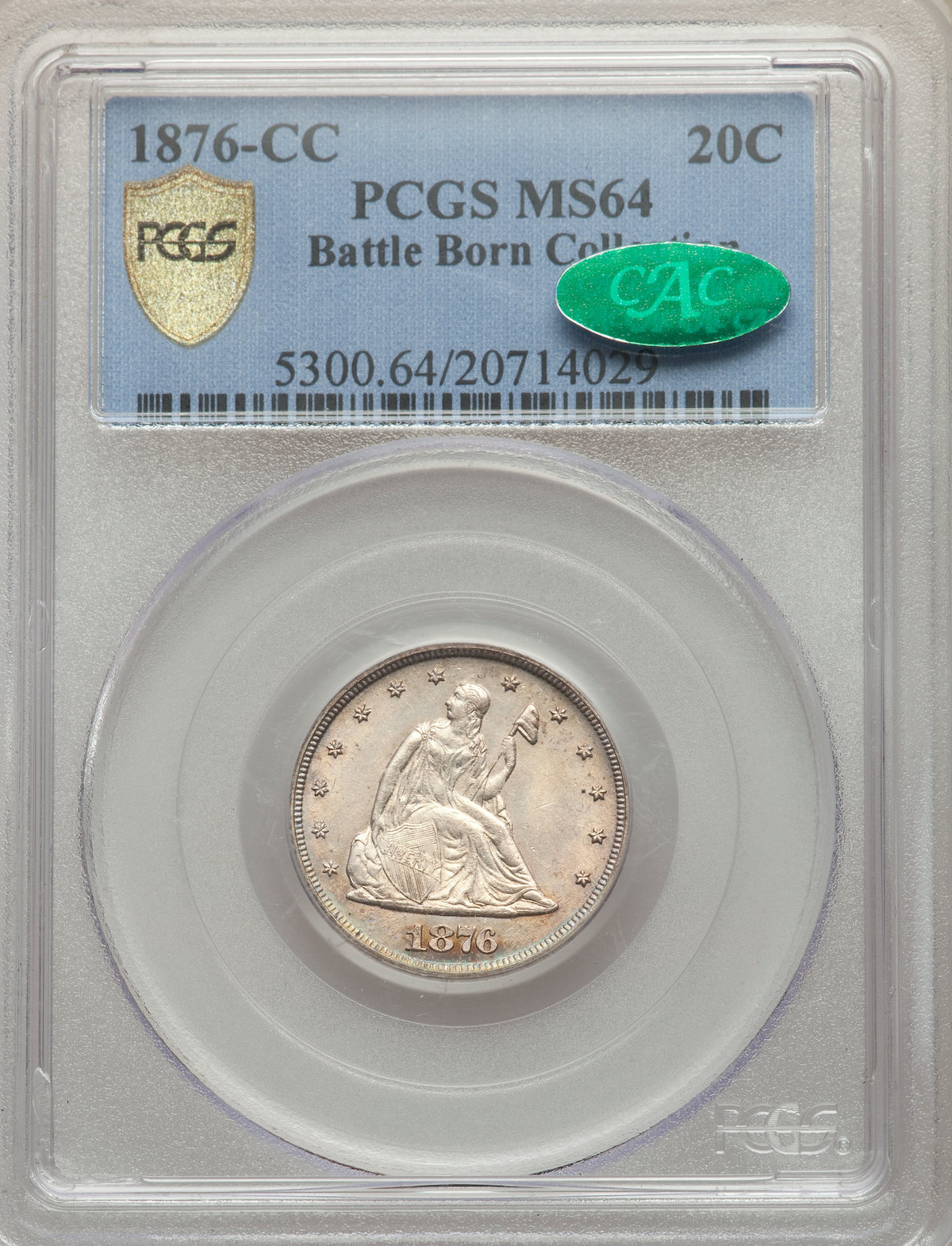 An odd denomination - doomed from the start


Also interesting to me are cases where a very low numeric grade coin performs really well. Here's a neat one - we've got an 1853-O 50 Cent Piece, No Arrows and Rays, Large O. Sure that's a mouthful of variation, but as you go further and further back in time for U.S. coin history, that's just how it is - consistency and precision had to evolve. The example shown below is graded PCGS VG-8, and managed to bring in $144,000.00 in a recent Heritage auction. For most coins, the difference between a G-6 and a VG-8 is negligible, but not here.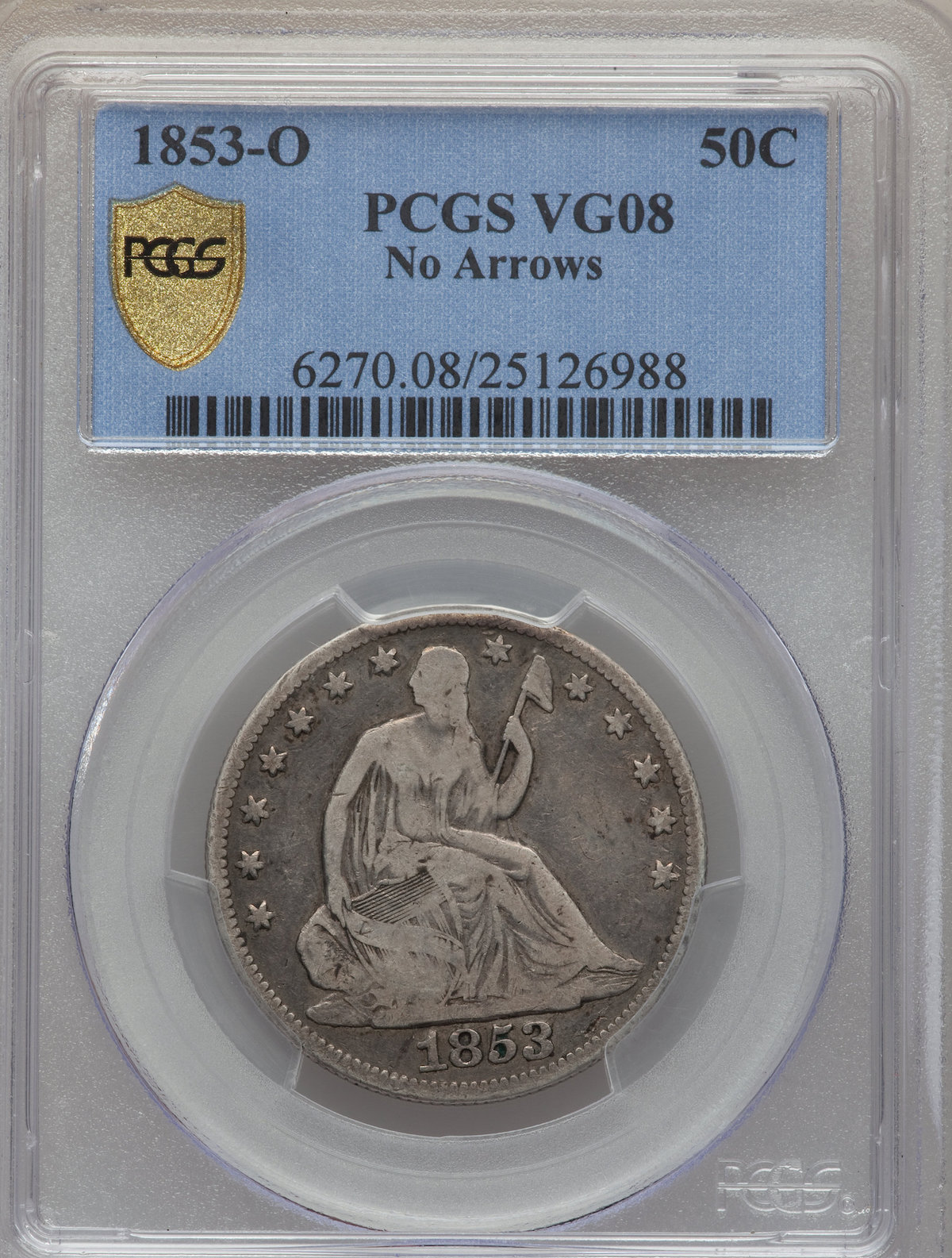 A VF-35 example sold in 2017 for $517,000.00
---

Magazines

Many many years ago, I saw this bizarre Warren mag at a show and thought, "this is so weird, I have to buy one". All these years later, it's still weird and nobody seems to care, since this CGC FN 6.0 copy could only muster $25.00 via Heritage. Granted, that is a pretty low grade and I would be really curious to see how one of the top graded CGC NM+ 9.6 copies would do.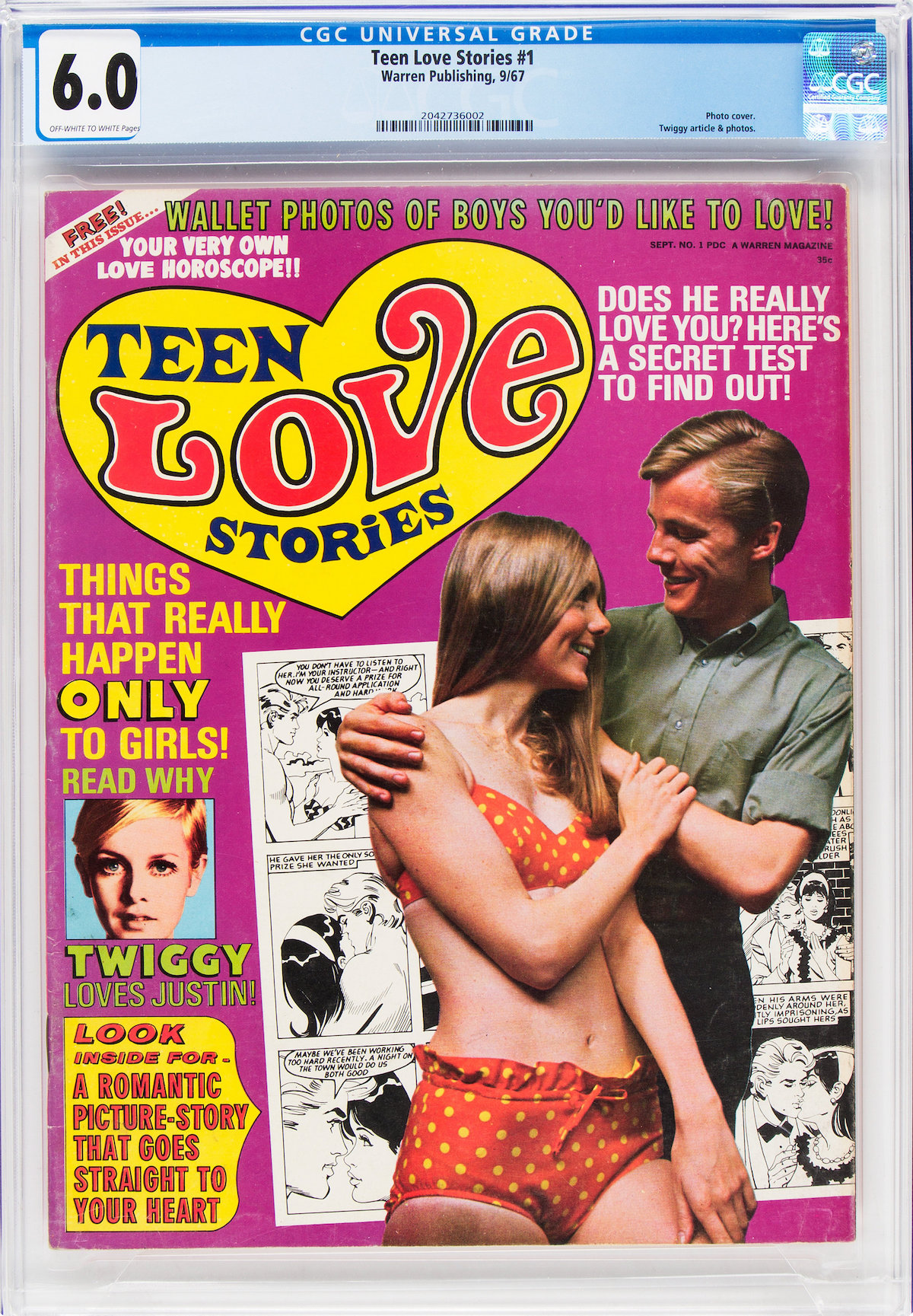 Wonder what it was like doing the cover photo shoot?
---

Thanks, we'll see you all next month.

Visit our NostoNews Archive.