NostoNews, October 1, 2017
by Tommy Jasmin

New pricing for 4th Quarter 2017, market comments

The just-computed 2017 4th Quarter pricing data is here! Sign in and see how the current market is affecting your collection value. Remember, we compute separate pricing for each grading service, as well as non-professionally graded items. So if you add an item to My Lists as uncertified, your collection value will likely change much less than if that item were graded by CBCS, PCGS, etc. Below I make a few market observations for each supported category.


---

Comics

Classic World War II covers are some of the most sought after comics. The more out there, the better. Here's an example of what you get when the cover depicts four bratty little kids hanging a Japanese soldier from a tree - you get over three thousand dollars for a comic that once cost a dime. The issue of Daredevil Comics 17 shown below, graded CGC VF- 7.5, is not even close to the best known copy and still brought in $3,107.00 recently via a Heritage auction.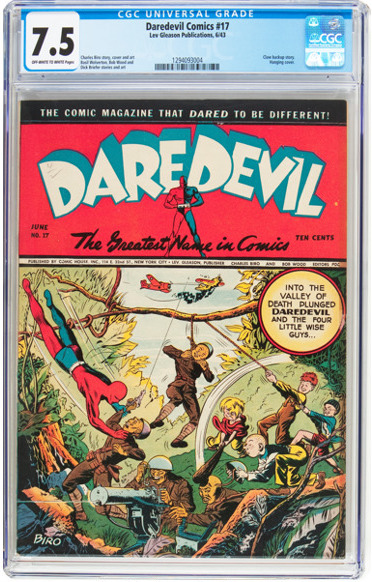 Little Wise Guys indeed


This sale makes you wonder what might happen if one of the mid-grade CGC copies were put on the auction block. Here we have an uncertified New Adventure Comics 27. Heritage calls it an Incomplete, but based on CBCS grading standards, which we have adopted for those grades, we are calling it a PR 0.5. This book sold recently via Heritage for $3,824.00, a staggering amount considering it is missing two story pages. Heritage says "No previous prices realized recorded for this item", but that is not correct. If you look in the Nostomania database, you'll see we recorded that Heritage sold a CGC GD- 1.8 copy for $2,390.00 back in 2008, in Auction #829.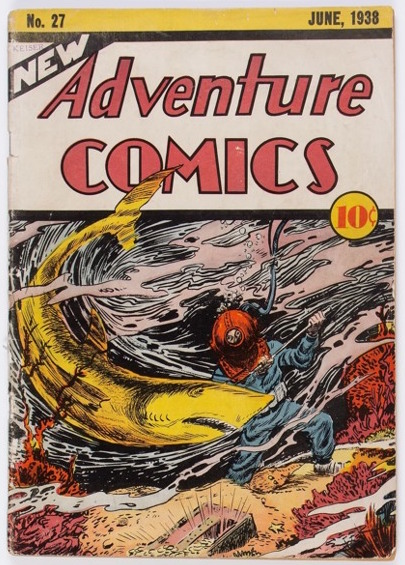 And ad for Action Comics 1 gives this book legs


This sale makes a very interesting case. What's so special about a copy of Leave it to Binky 19? It depends who you ask I suppose. But this copy, graded a modest CGC FN/VF 7.0, is nothing extraordinary for a 1951 book. What is extraordinary is the price realized in a recent Heritage auction: $1,792.50. Why would somebody shell out that much for a book Overstreet says is worth $36.00 in FN? The battle for this book was driven by the CGC census - it's the only copy certified to date, in any grade. Does this directly correlate to scarcity? Not necessarily, but it's certainly a testament to the value of census data.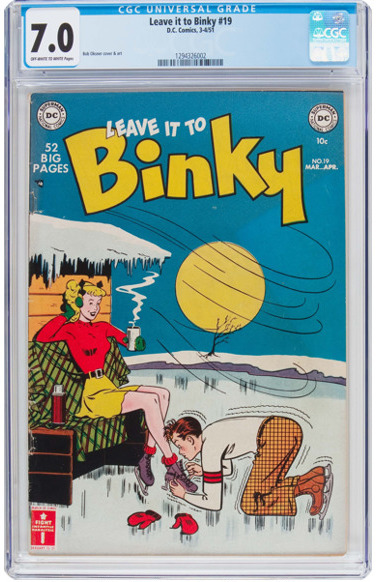 The value of an accurate census


Ok be honest, how many of you have ever even seen a copy of this book? I have not. Look at all these guys, fawning over Patsy. What are they doing? Are they offering her piles of books as gifts? They sure are smiley. The guy in front should win, because his pile is highest, right? Again, Heritage is the new Gerber Scarcity Index. Being the first copy of this book they have ever offered, this uncertified FN/VF 7.0 copy sold for a remarkable $1,553.50.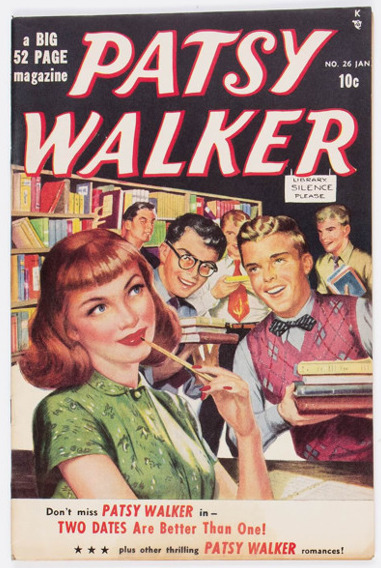 The seller has a lot to smile about


As if grim suspense weren't enough, throw in a bondage/electrocution cover by Odgen Whitney, tie for finest known, and you've got a recipe for a record sale. Heritage has seen this book several times, but it's been eight years since the last copy, so the buyers fought hard and the hammer price on this CGC VF+ 8.5 copy of Manhunt! 2 ended up at $3,107.00.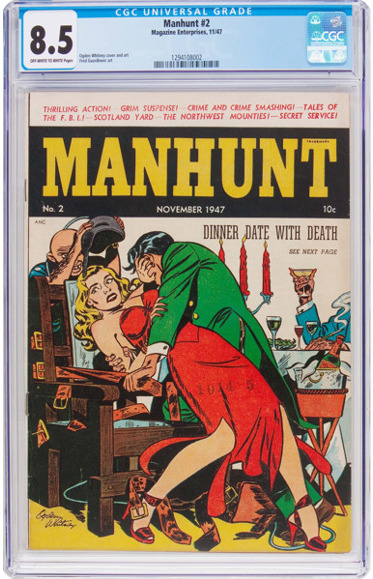 Plus L.B. Cole interior art


Out of the Night 7, CGC VF/NM 9.0. Somebody tell me what happened here. Yes, this is the highest graded copy. Yet everything about this auction seems so low effort. All the Heritage catalogers could come up with for a description is "Horror stories" along with the standard Overstreet value blurb. I thought that was pretty funny. Even CGC could come up with nothing to put on the label. No credits, no comments, nothing! But the sale price was something! I'm sure the seller was pleased to see $2,987.50 when the auction ended.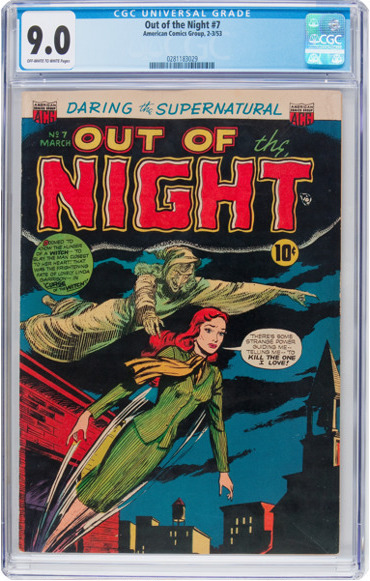 Personally I love the early ACGs

Other items of note:
Adam Hughes' "vintage" Golden Age homage cover is bringing Golden Age prices.
Below: Wonder Woman 184, Uncertified NM 9.4, $97.00
Scarce "red circle" Marvel (technically a Timely), no slab needed for insane sale price.
Below: Nellie the Nurse 22, Uncertified VF- 7.5, $1,673.00
Nostomania is the only accurate price guide for books like this unusual Western key.
Below: Rawhide Kid 17, CGC VF+ 8.5, $10,755.00
The classic black cover effect in action, yet there are 7 better in the census.
Below: Amazing Spider-Man 28, CBCS NM 9.4, $8,962.50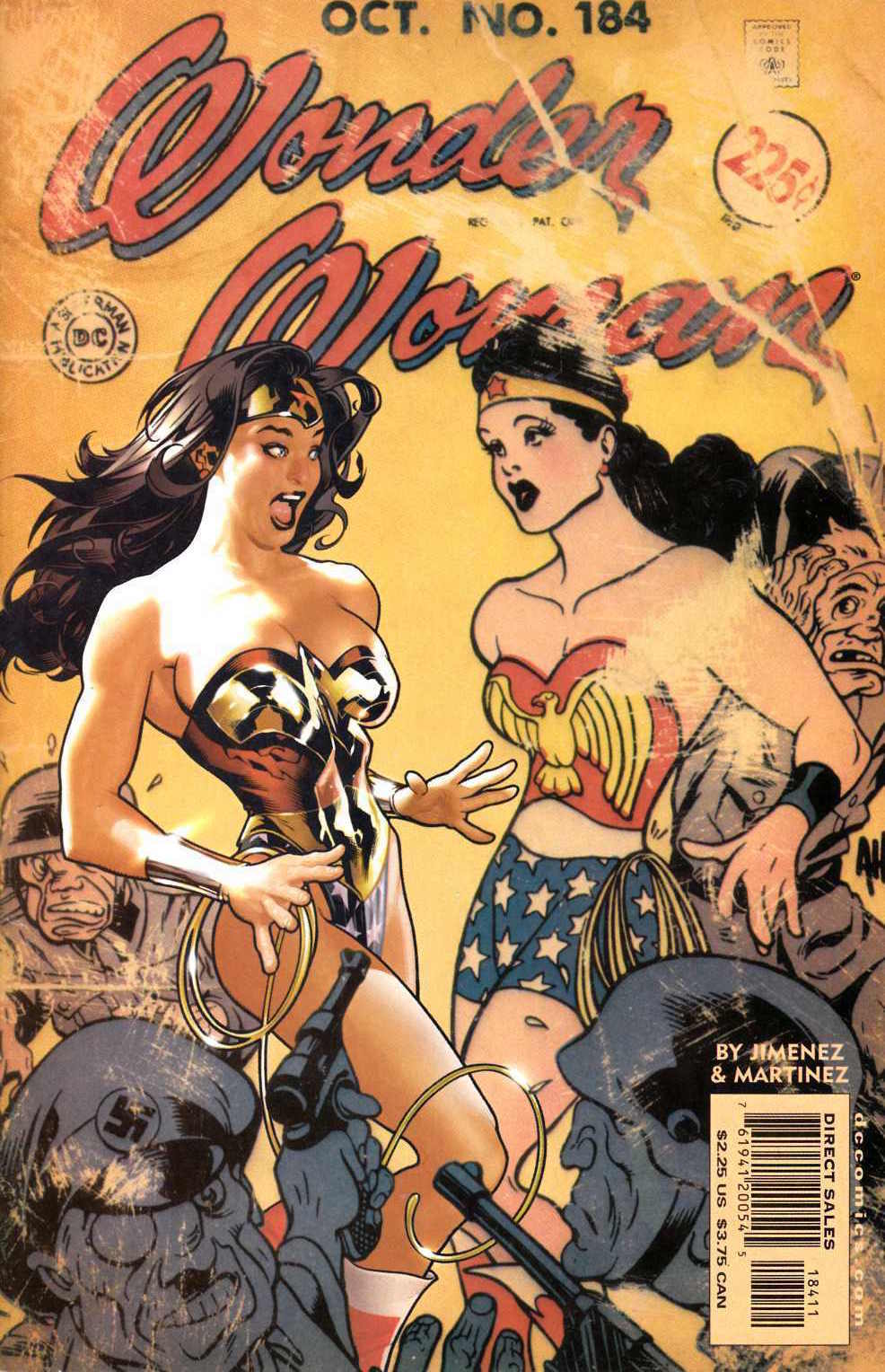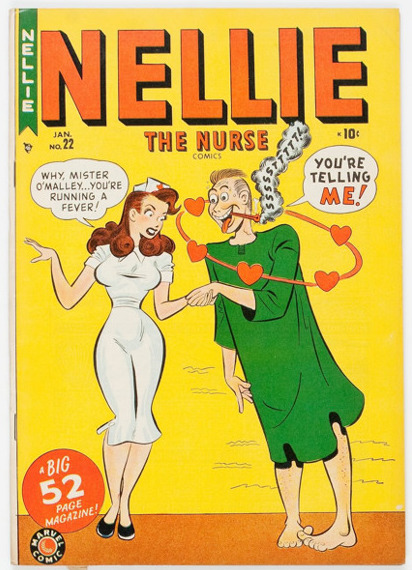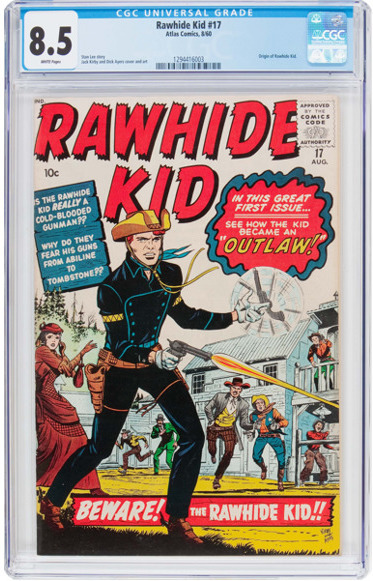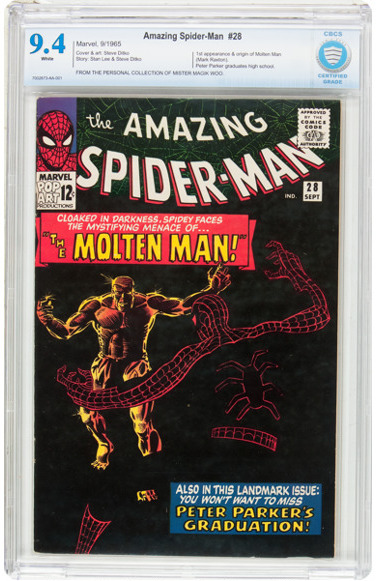 ---

Coins

Often, the coins that get flagged as outliers in our pricing code end up being legitimate sales of finest known coins. Here is a great example. This 1905 Barber Dime, graded PCGS PR-68 CAC, sold recently via Heritage for $30,550.00. This is way over the value indices provided by Heritage, and way over the previous Nostomania value. But pretty close to the current Nostomania value! Our new designation enforcement code means a Cameo or Deep Cameo example will command even higher values in the Nostomania price guide.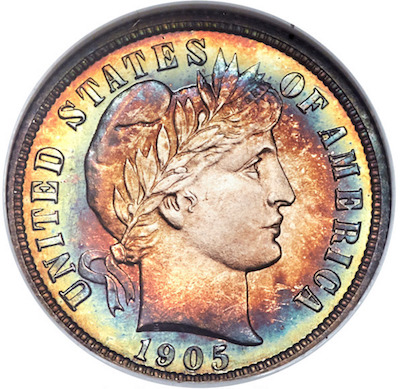 Off the charts eye appeal, says Heritage, we agree!



Continuing the theme from the previous coin, here is another sales example that was flagged as unusual by our code for the same reason. The 1966 Washington Quarter shown below ties for Finest Known with one other NGC MS-68 example. There are no PCGS MS-68 examples. At $4,440.00, it far outperformed any previous sales for this coin. There is no price guide information provided by any service other than Nostomania for this coin in this grade.



One other out there like it


Wrapping up with another example our code warned us about, shown below is a 1951 Franklin Half Dollar, graded PCGS PR-67+ Deep Cameo. Auctioned recently via Heritage, there are good reasons for the impressive $82,250.00 sale price. As the Heritage cataloger so well put it, "This could very well be the pinnacle of collecting for an advanced Franklin half dollar proof specialist."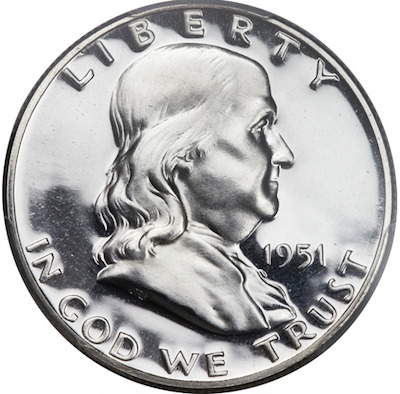 Finest example available to collectors
---

Magazines

I noticed an interesting sale on eBay recently. A seller had the Ghoul's Eye copy of Famous Monsters of Filmland 4, and didn't even realize it, listing it as the regular edition. Unfortunately, the seller stated they "do not deal in magazines" and were not an expert in grading. Without a clearly stated grade, we have no way of adding the sale to our sales database. It's still an interesting data point though, and clearly somebody realized what was going on since the auction ended at $420.88.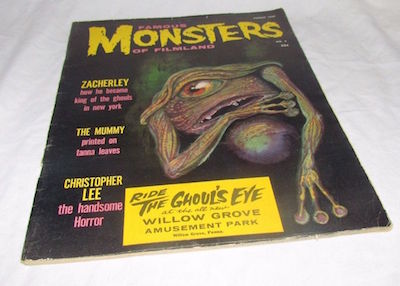 IMO, a steal for the buyer
---

Thanks, we'll see you all next month.

Visit our NostoNews Archive.