NostoNews, October 1, 2015
by Tommy Jasmin

New pricing for 4th Quarter 2015, market comments

The just-computed 2015 4th Quarter pricing data is here! Sign in and see how the current market is affecting your collection value. Remember, we compute separate pricing for each grading service, as well as non-professionally graded items. So if you add an item to My Lists as non-graded, your collection value will likely change much less than if that item were graded by CGC, NGC, etc. Below I make a few market observations for each supported category.


---

Comics

If you read last month's NostoNews, here is yet another example of Heritage sales now acting as the key driver for scarcity index. According to Heritage, the copy of Crack Comics below, an uncertified FN/VF 7.0, is one of only two copies they have ever auctioned off. The hammer price shows how this clearly equated to demand, with a record $896.25 changing hands. This is about a 900% increase in value over last quarter - the seller did not even bother slabbing the book, figuring "guide" was under $100.00.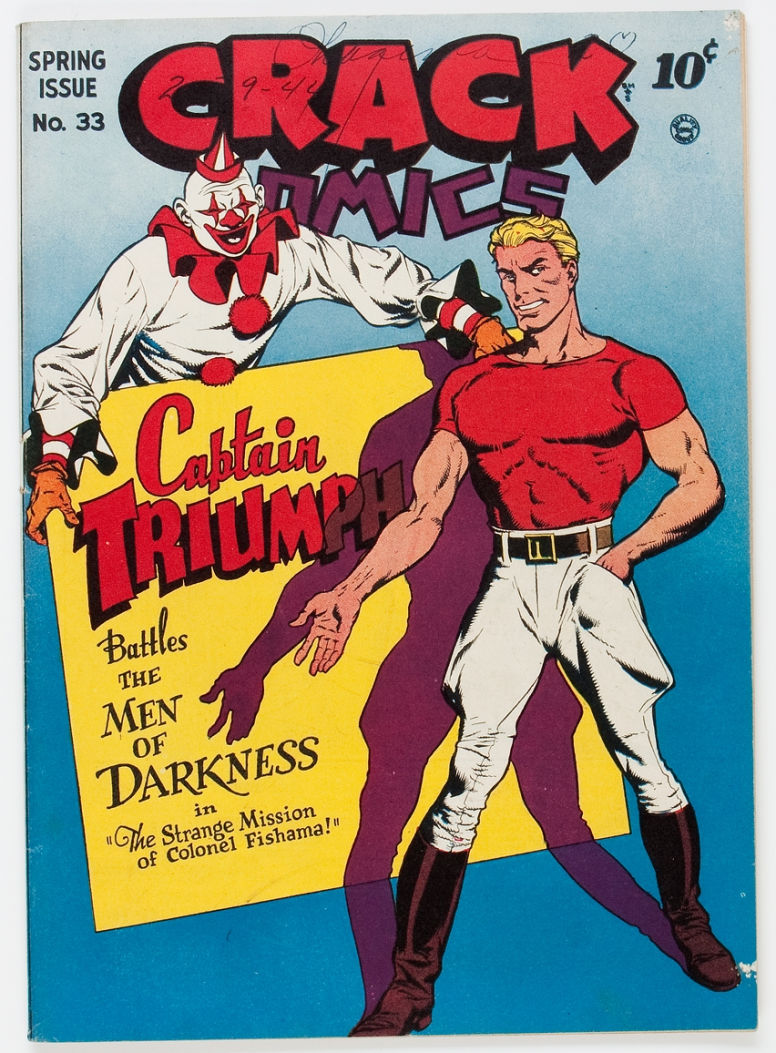 The New Gerber Scarcity Index


Every time this book hits the market, the sale price shatters the previous record. I thought the sky was the limit and I guess I was wrong. The CGC VF- 7.5 copy shown below sold recently via Heritage for a jaw-dropping $28,680.00. It is one of the most iconic Golden Age covers, and that black background makes you wonder what will happen if a 9-or-higher copy ever surfaces?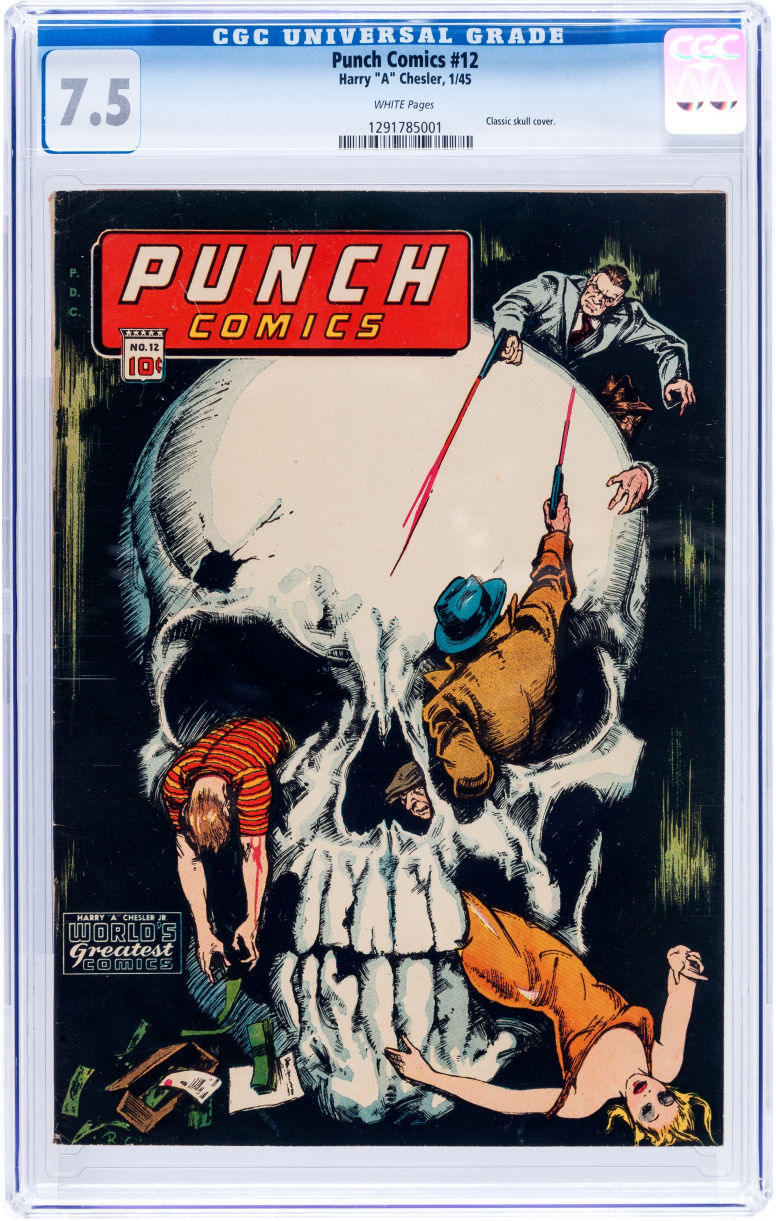 Anybody out there got a 9?


I'm sure most of you are aware, what was once a throwaway kids book has now become a Modern Age key - Batman Adventures 12 feautures the 1st appearance of Harley Quinn, and has now broken the two-thousand dollar mark. The CGC NM/MT 9.8 copy below sold recently via Heritage for $2,390.00, wow!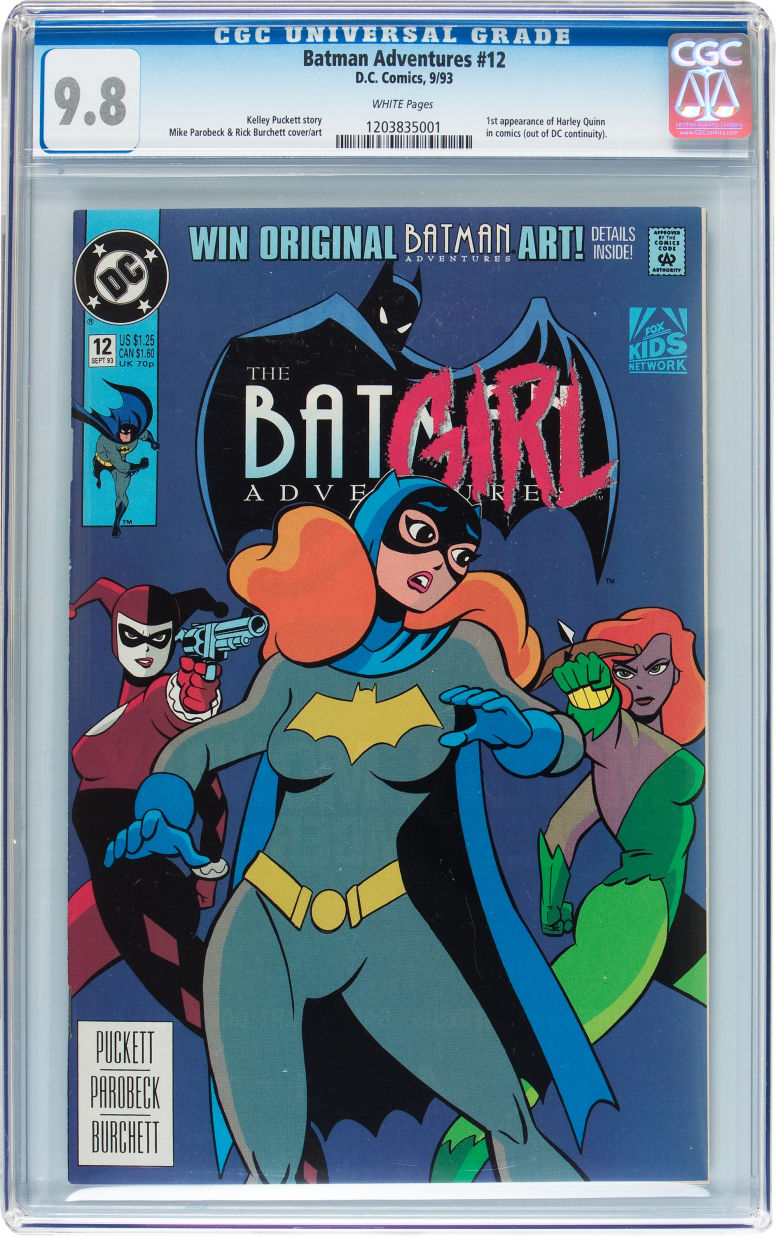 And over 300 have been slabbed 9.8!


Great to see underground books performing well again, since they had been in decline, inexplicably to me, the past few years. Below you got San Francisco Comic Book 3, CGC NM 9.4, selling recently via Heritage for a very impressive $1,553.50. That's 9.4, not 9.8 or even 9.6 (yes, they exist). A Print Mint 1970 book featuring art by Robert Crumb, Gilbert Shelton, and S. Clay Wilson.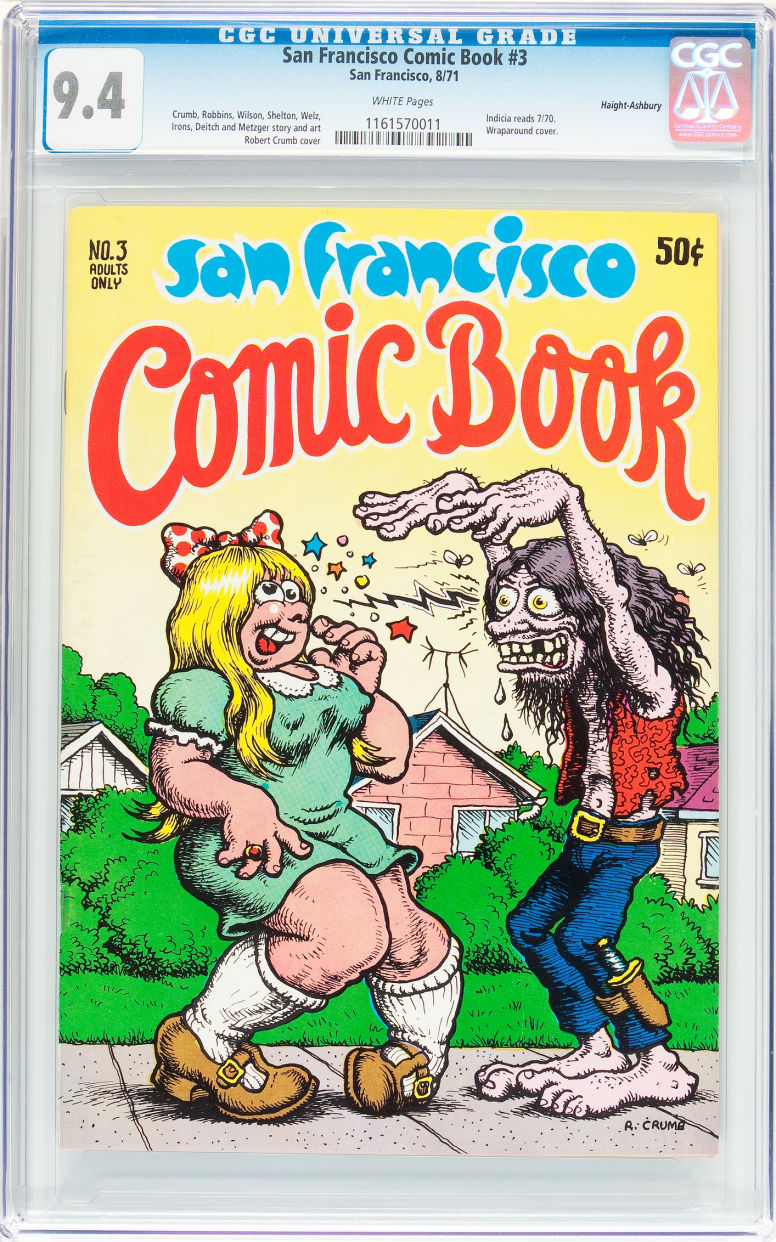 Haight-Ashbury Pedigree


I had a feeling this would happen sooner or later - get this book on the block and somebody just has to have it. I was curious how the Heritage cataloger would handle it. He said "Classic cover with risque dialog". Now that's classic! The sale price was a crazy $131.45 for an uncertified VG- 3.5. Featured in an old Nostomania Facebook post.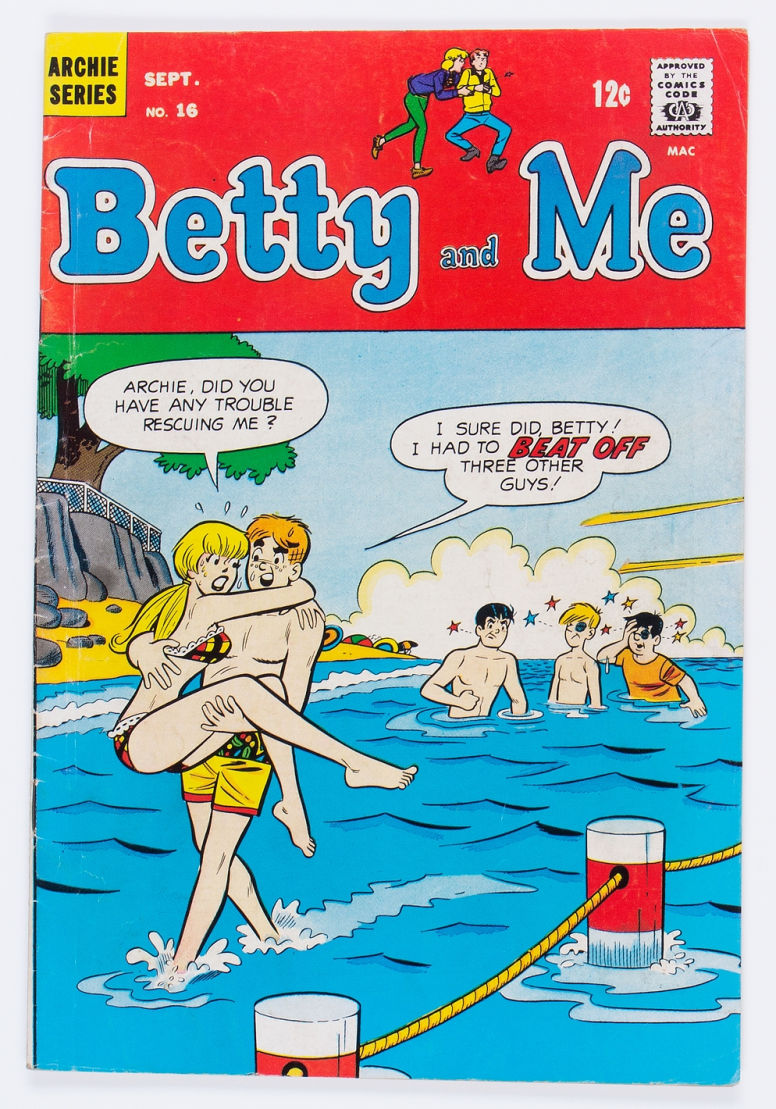 Teen Humor


I want to caution against drawing any conclusions from a single book, but here is an example of the same book, same grade, CGC vs. CBCS. Popular Comics 80, NM+ 9.6. The CGC copy sold for $507.88, and the CBCS only sold for $173.28. And that's with the CBCS book having much nicer page quality. I contend however, this is a title who's popularity is on the wane, bad pun intended. We'll try to find an example for next pricing update of a higher demand book. Go check the detailed pricing page for this book to see how it all shakes out with PGX and uncertified values in the mix too.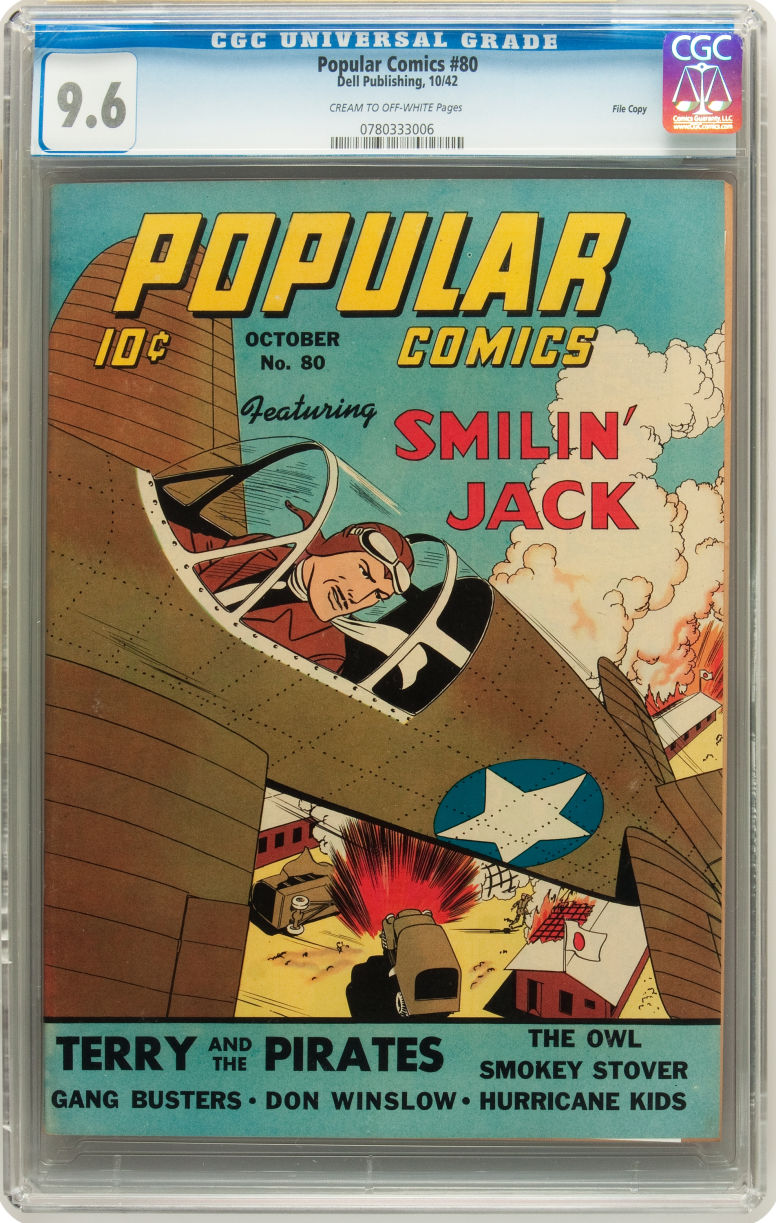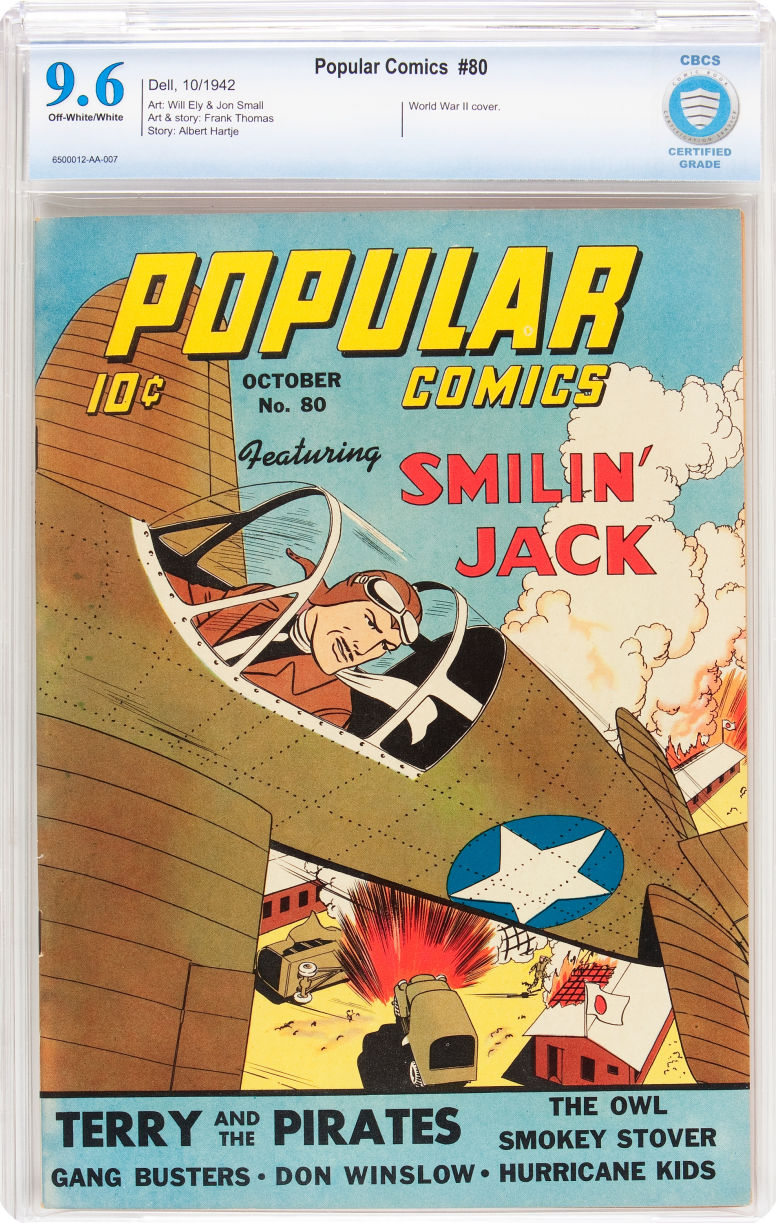 Not a popular book though

Other items of note:
Have I said it before? This final issue of Conan is scarce and tough in high grade.
Below: Conan the Barbarian 275, CGC NM/MT 9.8, $525.80
First Iron Fist heating up, even in low grade uncertified.
Below, Marvel Premiere 15, Uncertified FN 6.0, $113.53
Key covers on Timely books are white hot.
Below, Marvel Mystery Comics 44, CGC VF 8.0, $20,315.00
First issue of Bone from Cartoon Books, 3,000 print run?
Below, Bone 1, CGC NM+ 9.6, $1,725.58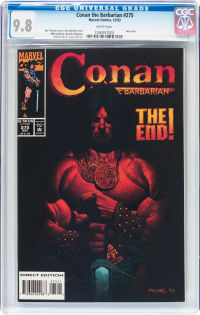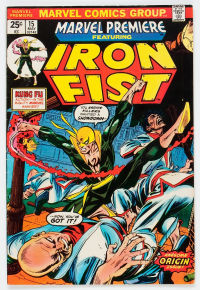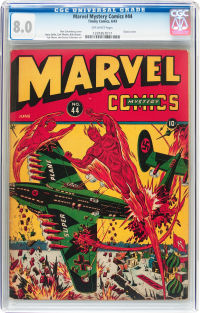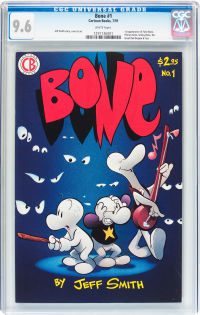 ---

Coins

Sometimes it's the really low grade sales that make a statement. The 1880-CC Morgan Dollar shown below is at the bottom of the slab pile for this coin, out of what, 20,000 total slabbed counting both NGC and PCGS? And it still brings in a healthy $105.75.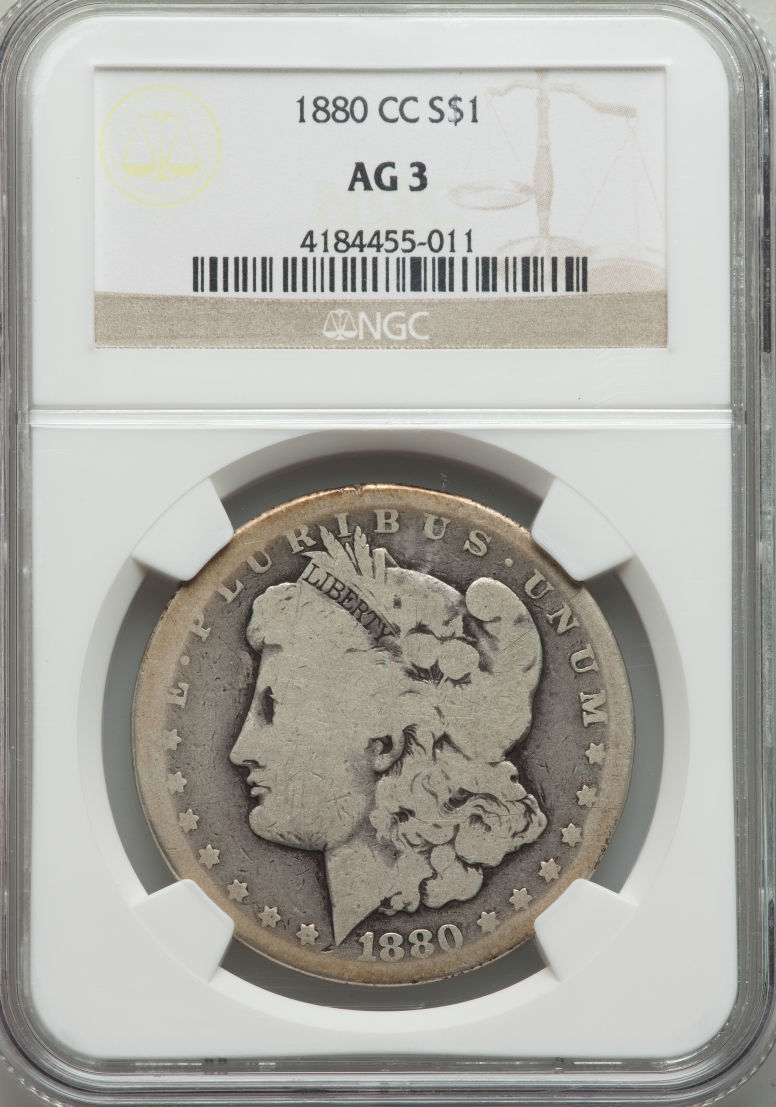 PCGS Census, 18 out of 13,288!



It's hard for me to imagine chasing coins like this, a variety and finest known high end coin. How do you decide your max? This 1856-S Gold Dollar is a double mint mark, FS-501 graded PCGS MS-64. It ties with two other PCGS coins and two NGC coins for Finest Known. The buyer ended up paying $44,650.00 with only 7 bidders total.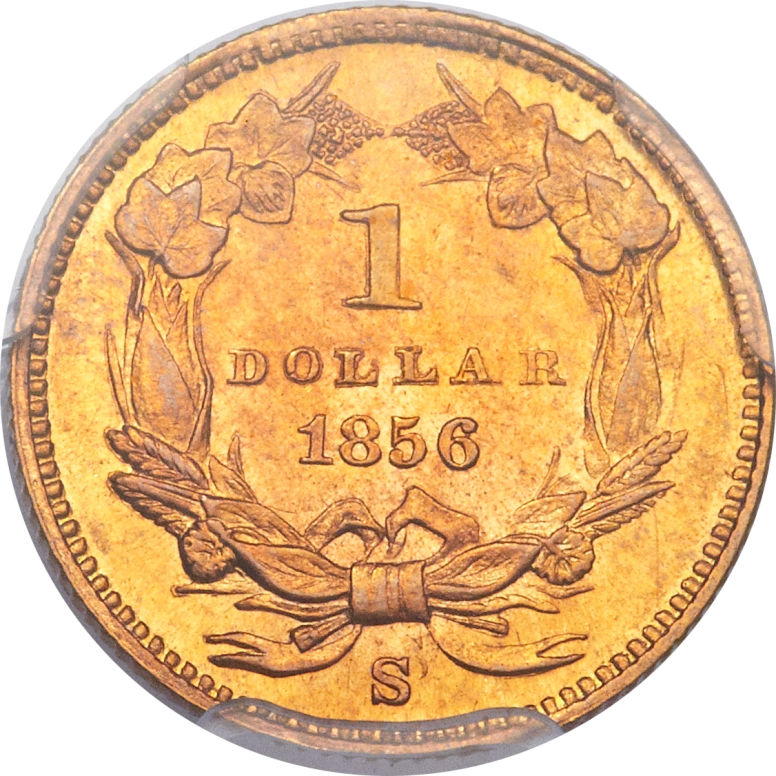 Not sure how many of the 7 were serious bidders


Our pricing jumps around a bit on some of these Full Bands issues, and here is one reason why. The 1944-S Full Bands Mercury Dime below got tagged MS-67+ by PCGS, so I guess that's like MS-67.5? Which is a little frustrating when you are trying to generate pricing based on precise professional grading. Oh well, we never said our job was easy. Oh, the sale price on this one was $2,232.50.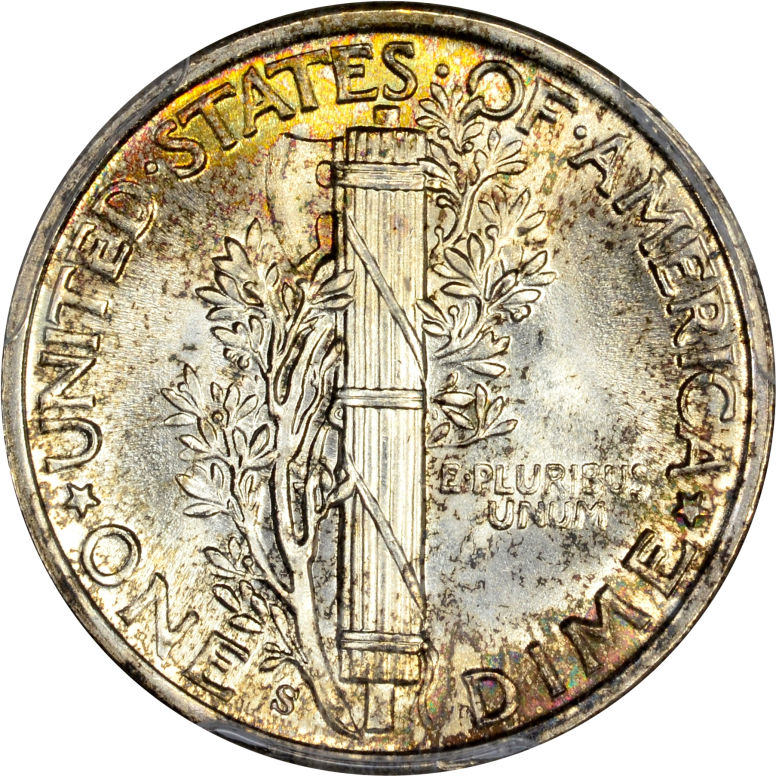 Jump Around
---

Magazines

A recent sale of the Warren Heidi Saha magazine gave us a much-needed reality check for this book. I thought the CGC NM- 9.2 copy did really well, clocking in at $1,434.00. What this showed however, is our computed value was on the high side, and this book has now dropped out of the Nostomania Top 10. Heidi Saha was an early Vampirella model for Warren Publishing as a teenager.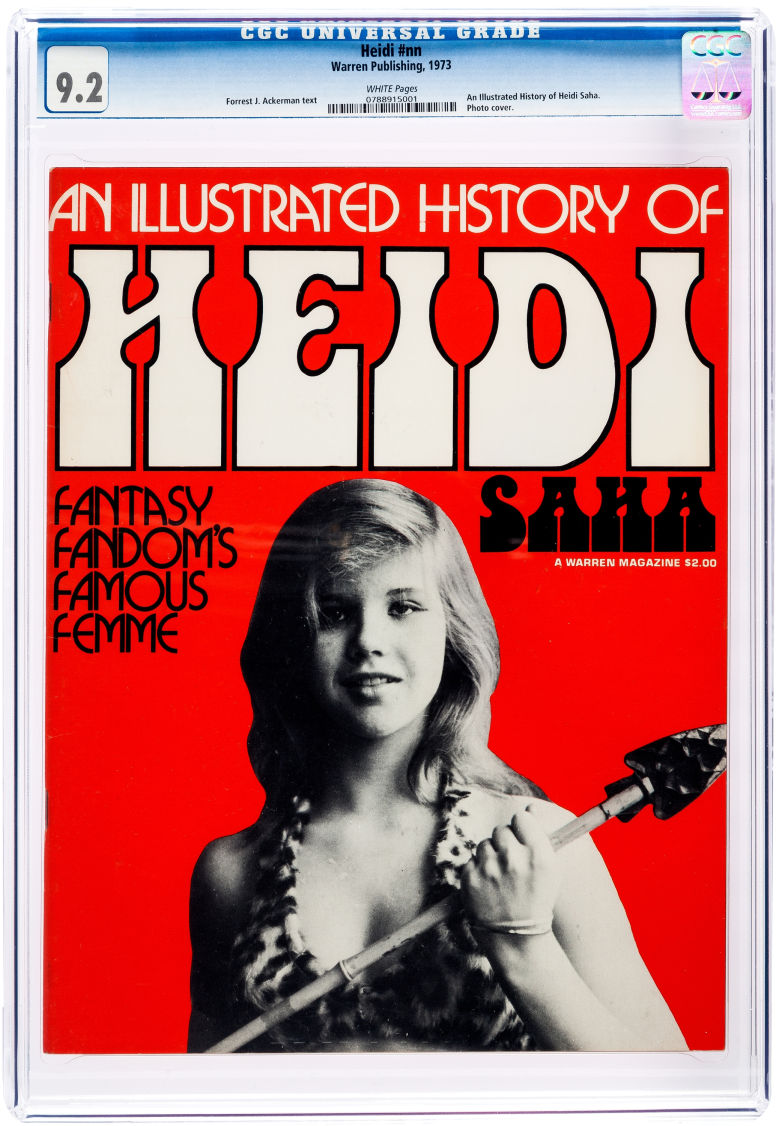 Print run only 500
---

Thanks, we'll see you all next month.

Visit our NostoNews Archive.