NostoNews, October 1, 2014
by Tommy Jasmin

New pricing for 4th Quarter 2014, market comments

The just-computed 2014 4th Quarter pricing data is here! Sign in and see how the current market is affecting your collection value. Remember, we are now computing separate pricing for each grading service, as well as non-professionally graded items. So if you add an item to My Lists as non-graded, your collection value will likely change much less than if that item were graded by CGC, NGC, etc. Below I make a few market observations for each supported category.


---

Comics

If you follow our Facebook or Google+ feed, this is old news but the big sale between last pricing update and this one is as big as they get. The top dog, Action Comics 1, sold on eBay for a record breaking $3,207,852.00 in CGC VF/NM 9.0. See last month's news for more info on this sale. I gotta say, I was disappointed when I found out the buyer was Stephen Fishler of Metropolis Comics, meaning this was just another dealer-to-dealer sale, which IMO emphasizes the historically insular nature of this hobby and is more a publicity stunt than anything.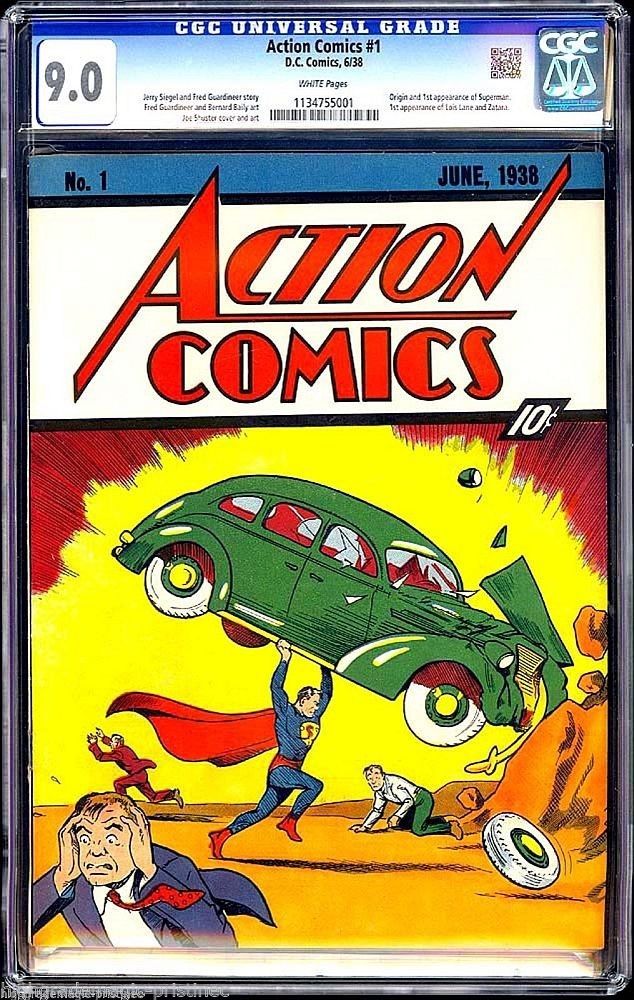 Check out the new 9.4 value


You old-timey esoteric collectors have got to be kicking yourself for not picking up a copy of Punch Comics 12 back when it was affordable. Wait, you're right, it never was affordable! But we're getting pretty near the point where any copy is worth thousands. Here is a CGC GD+ 2.5 which sold via Heritage recently for $4,481.25.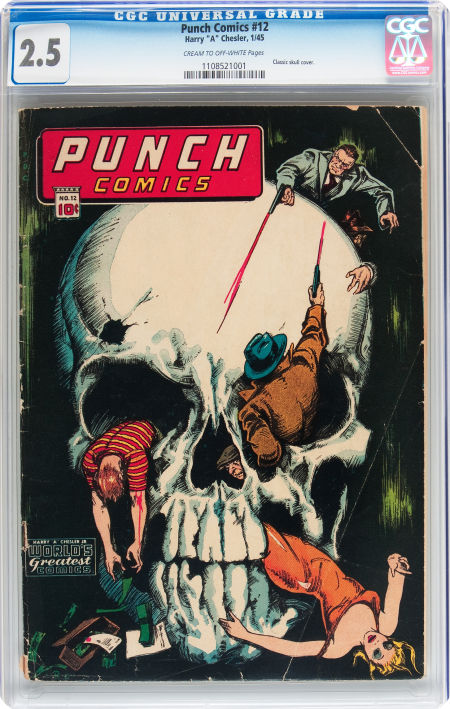 You gotta admit, it's an amazing cover


Continuing the for-real Guardians of the Galaxy hype, check out this sale. Marvel Super-Heroes 18, CGC NM+ 9.6. Note 9.6, not 9.8. So not the finest known. The sale price? $10,157.50. After seeing the movie, to say it was a pleasant surprise is an understatement. But that movie review is another story for another place.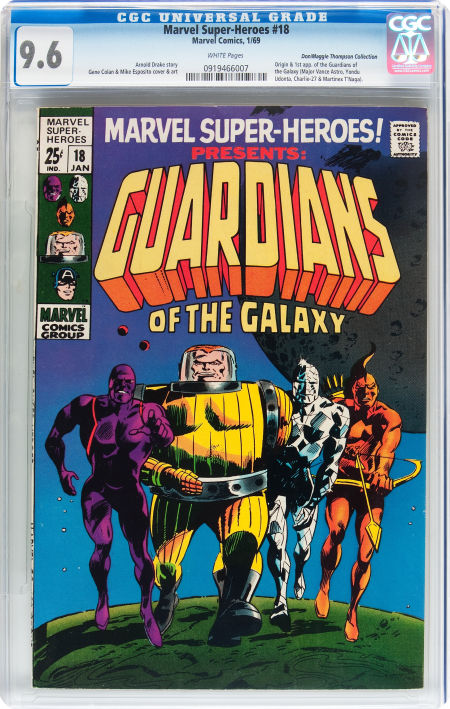 Yes, sales for key GoG books are still insane


Sales of Atlas books have been bizarre and almost impossible to decipher lately. They are really throwing our pricing code into convulsions. Some are way lower than you'd expect, others insanely higher than you'd expect. Try to explain this recent sale - Mystery Tales 13, uncertified FN 6.0. Nothing that great really, I mean come on, Sol Brodsky cover? No offense Sol. And the best on the inside is Sinnott and Andru. So why did this book pull in $669.20 when our previous computations said it should be around $250.00? No idea - I have to wonder if it might simply be mental association with the Lost episode issue of Mystery Tales - people thinking there might be more hidden clues to the storyline out there. Who knows.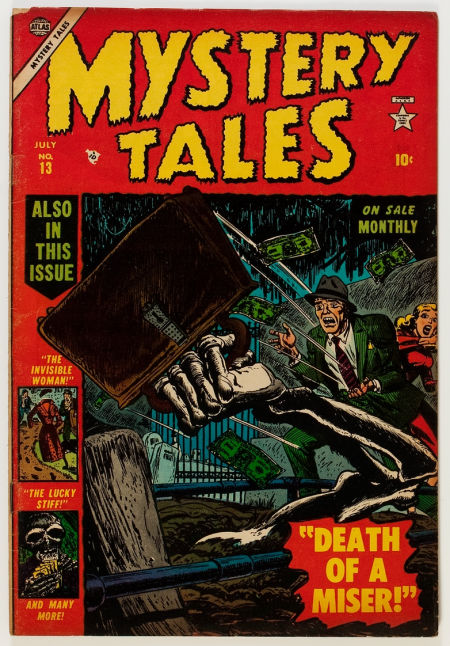 Mystery price


Another very impressive sale this quarter was this Brave and the Bold 44, CGC NM 9.4. It brings in $2,509.50 via a recent Heritage sale. Must be 1st Silver Age appearance, right? Not even close - more like 6th. And this is not the first time this book has sold for over 2 grand in this grade. Maybe it's just really scarce in high grade - this one does tie for highest certified copy.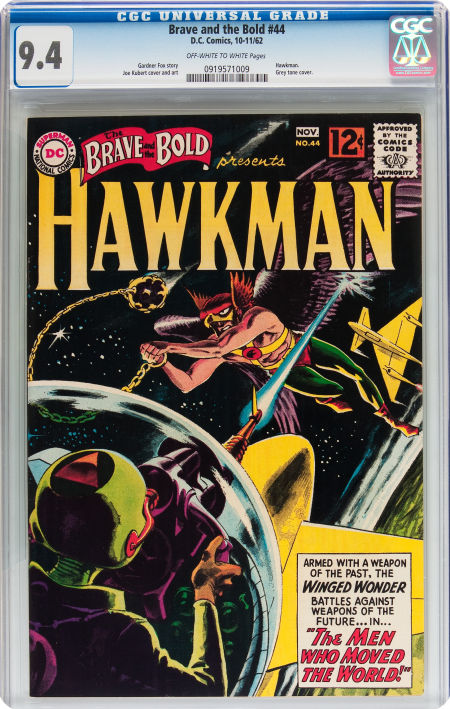 Tied for finest known


This quarter we feature yet another Golden Age title that appears to be withering on the vine, another fading memory. The Zip Comics 1 shown below, graded CGC VG+ 4.5, should pull in over $1,000 according to both recent Overstreet and Nostomania data, but this time around it manages $669.20. Not a huge decline mind you, but a significant drop for sure. This generation has no clue who the Scarlet Avenger, War Eagle, or Captain Valor were. A little sad since I've always had a soft spot for these 2nd and 3rd tier heroes.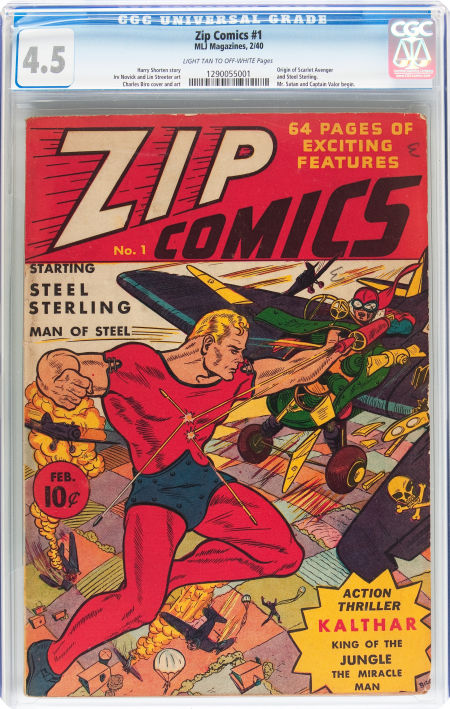 Time to finally finish some MLJ runs maybe?

Other items of note:
Nice to see early Conan showing some spark again. Example below: Conan the Barbarian 9, CGC NM/MT 9.8, $621.40
Those black covers in high grade keep climbing in value. Below, Marvel Team-Up 1, CGC NM 9.4, $525.80
Already starting to cool off. Below, Teenage Mutant Ninja Turtles 3, CGC NM+ 9.6, $161.33
Here's what a 9.9 grade will fetch you. Below, Amazing Spider-Man 194, CGC MT- 9.9, $5,078.75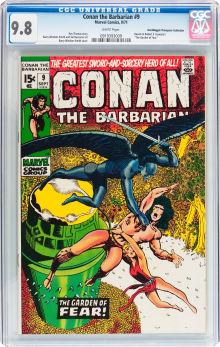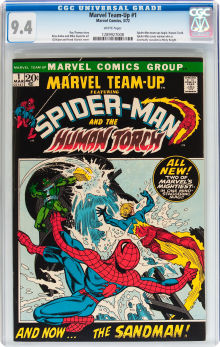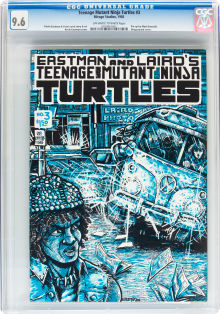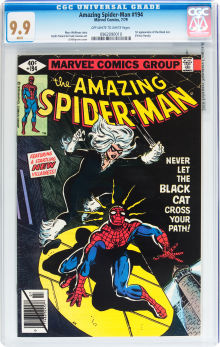 ---

Coins

A huge sale this past quarter is the 1861 Paquet Reverse Double Eagle that sold via Heritage in the Chicago ANA Signature Auction. This is probably the same specimen that way back landed this coin on our Top 10 List at the time. With a sale price of $1,645,000.00, it will be interesting to see what that pegs the MS-63 price at, which determines placement on our Top 100 list (have to compare apples-to-apples you know). My guess is it will move but not into the Top 10.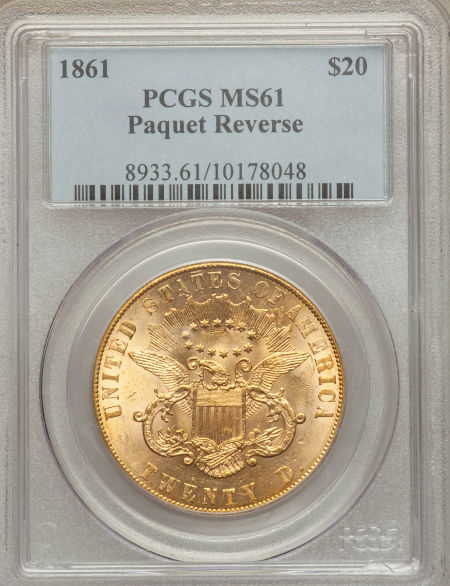 4th rarest regular issue U.S. coin



Another absolutely incredible sale this past quarter, also via Heritage of course, was a 1797 50 Cent Piece, PCGS MS-65. Just to decipher the attributes: O-101a, R.5, MS65+ PCGS Secure, CAC, Amato-400, Ex: Norweb, takes expert knowledge in this series. The auction description on the Heritage site alone is an informative and hefty news article in itself. They even include a die-marriage chart and a map of the die cracks. The short story is it sold for a mind-numbing $1,292,500.00 and the claim is finest CAC-Endorsed, so maybe there is some debate here.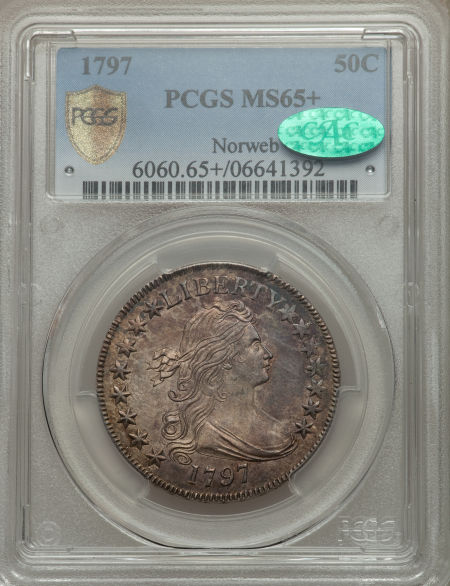 Refer to the Heritage site for all the detail


This last coin example is interesting to me in that it is a Finest Known 1793 Wreath Cent sale. Graded PCGS MS-66+, it sold via Heritage in the previously referred to Chicago Signature Auction for $528,750.00. I'm not a big fan of the hair-splitting on grade. I realize this is an important coin but note other experts have graded this coin from a range of MS-63 to MS-65. So I think we can leave off the plus and all agree it's a magnificent coin.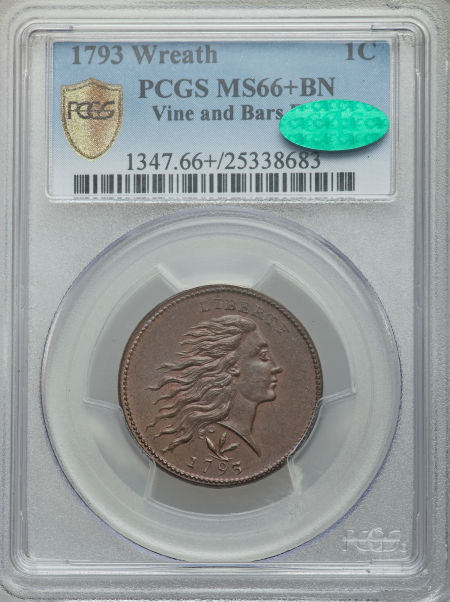 Finest known or not? No agreement here.
---

Magazines

The cool issue of Mechanix Illustrated had a recent sale via Heritage. Why the Creature from the Black Lagoon was featured on the cover of this issue, I never did learn the story here. Nothing significant price-wise, but interesting nonetheless. This uncertified FN/VF 7.0 copy sold recently via Heritage for $69.00.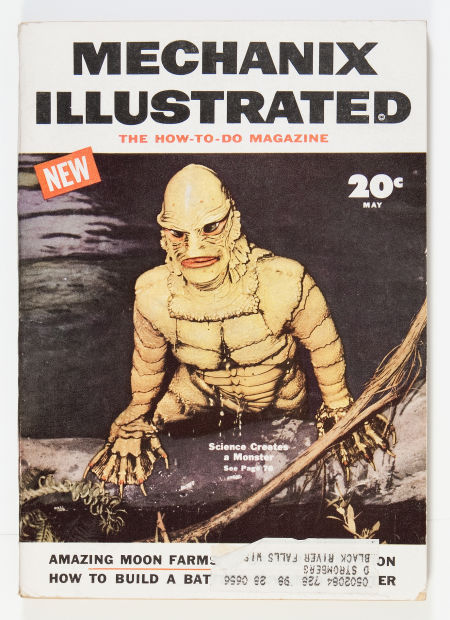 Maybe the movie used a mechanical robot monster?
---

Thanks, we'll see you all next month.

Visit our NostoNews Archive.