NostoNews, October 1, 2012
by Tommy Jasmin

New pricing for 4th Quarter 2012, market comments

The just-computed 2012 4th Quarter pricing data is here! Sign in and see how the current market is affecting your collection value. Remember, we are now computing separate pricing for each grading service, as well as non-professionally graded items. So if you add an item to My Lists as non-graded, your collection value will likely change much less than if that item were graded by CGC, NGC, etc. Below I make a few market observations for each supported category.


---

Comics

As expected, with the success of this summer's big movie hit The Avengers, key and early Avengers comics are sizzling. You gotta admit, they did a pretty good job with that movie - a tough one to pull off. How is this success affecting sales? Feast your eyes on the CGC 9.6 NM+ Avengers 1 below, sold mid-summer for $274,850.00. You read that right, over a quarter of a million dollars!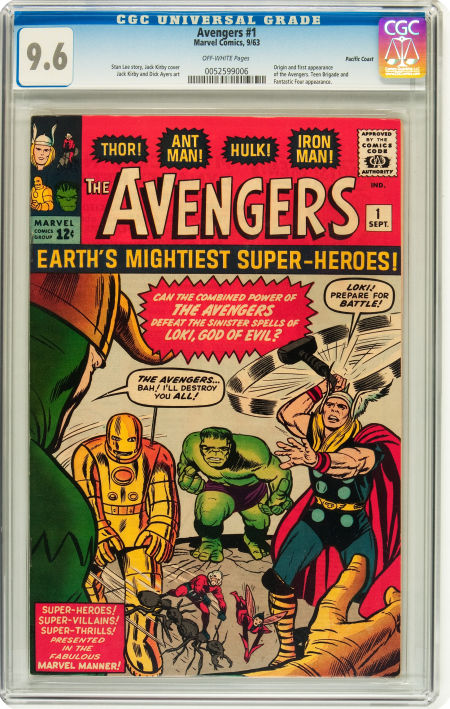 That's pretty mighty


If you stayed to the very end of the Avengers movie, way past the credits, you saw the teaser for Avengers 2. The villain? Thanos! You all know what's coming next... 1st appearance, Iron Man 55. This book is already going through the roof. Below, a CGC VF/NM 9.0 copy, nice but not jaw-dropping, recently pulled in $836.50. Keep an eye on this and other early Thanos appearances.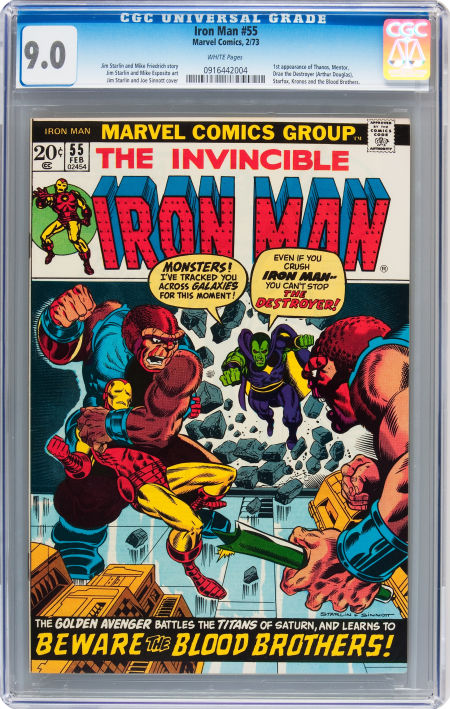 And he's not even on the cover


Speaking of movies, as I said a few updates ago, timing is everything. John Carter, Warlord of Mars 1 has come back down to Earth (sorry, hard to resist). You saw my report of what this book was bringing in before the movie release, and what I thought of those prices. This is more in line with what I would expect - the CGC NM/MT 9.8 copy shown below recently sold for a more realistic $70.00.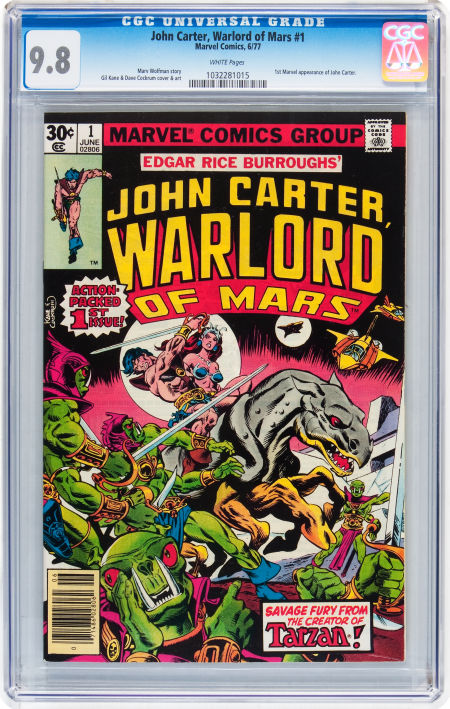 Sorry if you were one of the people who paid $500+


Remember Image Comics? A shooting star for a time, then basically life support. I probably should have seen this coming, but it still kinda surprises me to see this number "on paper". Walking Dead 1, CGC NM/MT 9.8, sale price $1,434.00. And there are 427 slabbed in this grade!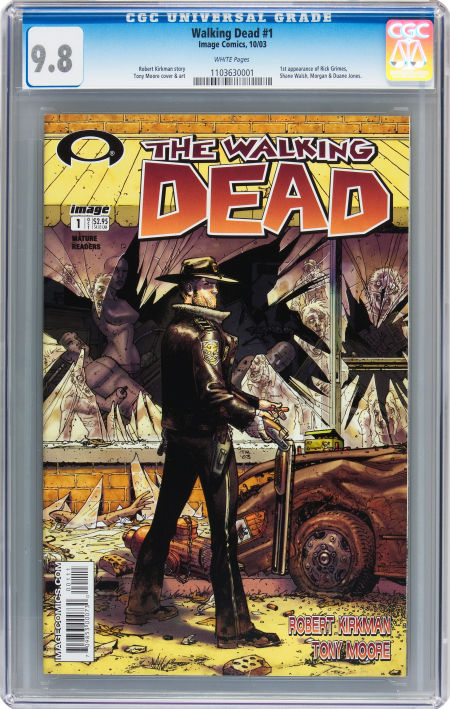 10 9.9's out there too


Ok, it's hard to get off this Avengers kick, but seriously, look at some of these sale prices! Journey into Mystery 83 cracks our Top 100 list this quarter, buoyed by the CGC NM- 9.2 copy shown below, which pulled in a stunning $83,650.00. Wow what a gain.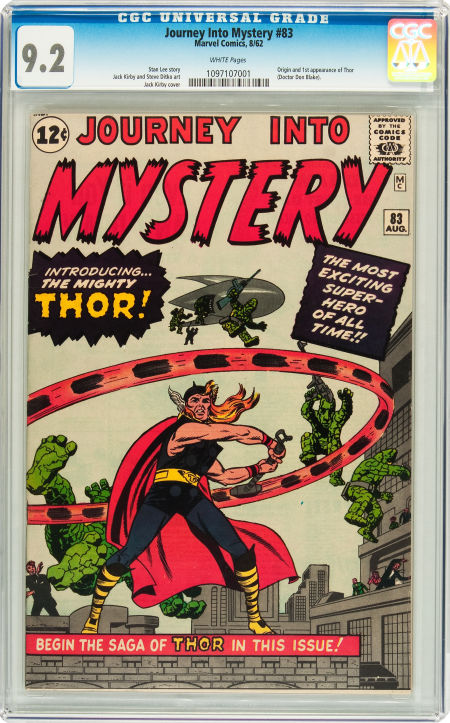 Keep in mind, this is 9.2, not 9.6, not even 9.4


Don't assume the market is all good news though. Westerns, yes, all around, are taking a dive lately. I don't really have an explanation, but it's pretty much across the board. Below is one example - Prize Western Comics 96. You've got a CGC NM+ 9.6 book from 1952, finest known, and it can only muster $79.00. Can't blame the art - John Severin and Bill Elder of EC fame at the helm.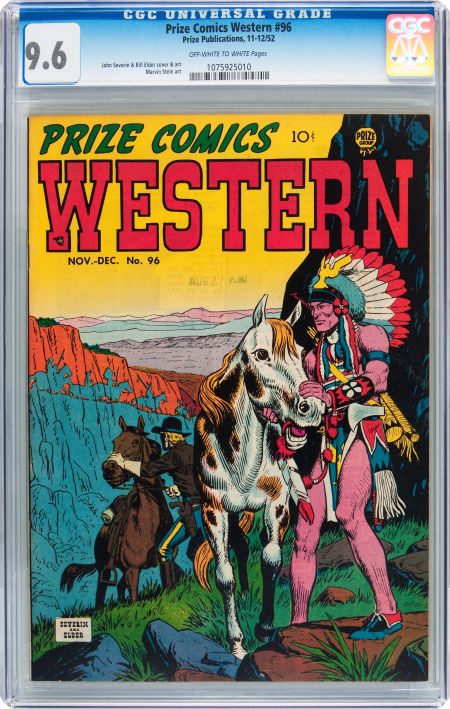 It's EC doing work for Prize

Other items of note:
Ant-Man finally gets his day in the sun (not under a magnifying glass either) Example below: Tales to Astonish 35, CGC NM- 9.2, $29,875.00
Daredevil 7, classic cover, bidder without fear Below, Daredevil 7, CGC NM+ 9.6, $23,900.00
No magic here. D Copy, 1944 9.6 book, nobody cares Below, Magic Comics 65, CGC NM+ 9.6, $101.58
Another example of westerns going south (sorry) Below, Bobby Benson's B-Bar-B Riders 12, CGC VF 8.0, $36.00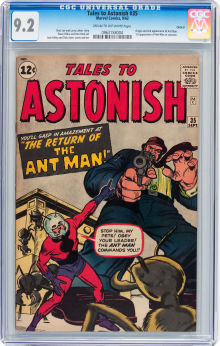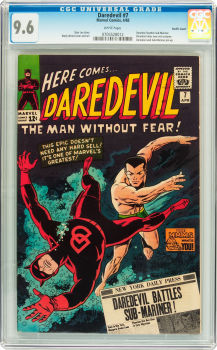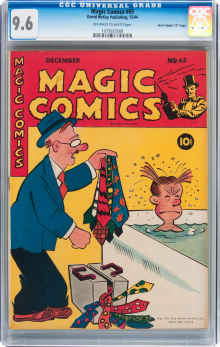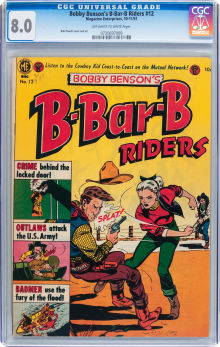 ---

Coins

A little known fact, I would wager Nostomania is the only decent pricing source in existence for Overton variants. Why? It's very tricky to build a pricing database for these coins that is driven by actual sales. And most price guides don't distinguish them all. Below is a nice example - an 1803 Half Dollar, graded NGC MS-62, but in our database separated out by the O-101 designation. The sale price was $35,250.00.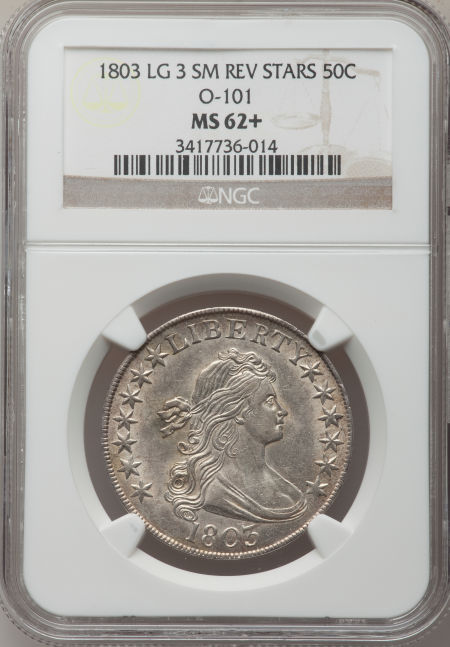 Nosto knows Overton



Along the same lines, Nosto is probably the only decent pricing source for Snow variants. If someone knows of any other pricing source for these, I would love to compare how well it matches actual sales compared to ours. Below is an interesting example - an 1800 Large Cent, NGC GD-6, S-198. The sale price was $1,410.00. While that doesn't sound like a lot, weigh in the fact that the finest known piece is only a VG-10, and based on our normalized comparison grade of MS-63 this is one of the Top 100 U.S. coins.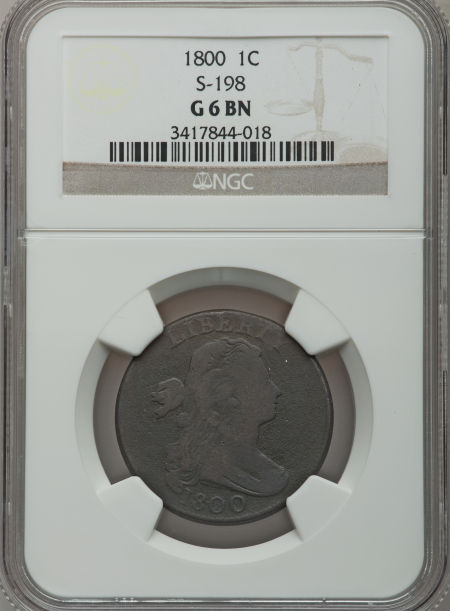 Super Rare S-198


Speaking of Finest Knowns, it's always fun when one goes up on the block. Below is a great example, an 1897 NGC PR-67 Double Eagle. This is a nice Cameo, and with only 20-25 known in all grades, this example pulled in a very impressive $147,499.98.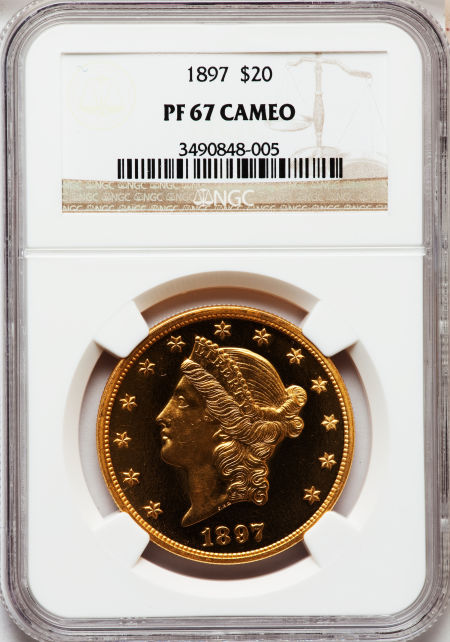 86 total minted, 20 or so around today
---

Magazines

This quarter magazines are again underperforming pretty much across the board. The Monsters of the Movies Annual 1 below is a really nice CGC NM/MT 9.8. Finest known, only copy in this grade, squarebound, but only reels in $74.00. I always thought these mid-70s Marvel mags were underrated, they had some great artists and stories, but the format just never caught on. This book also has a Gray Morrow cover and a Leonard Nimoy interview.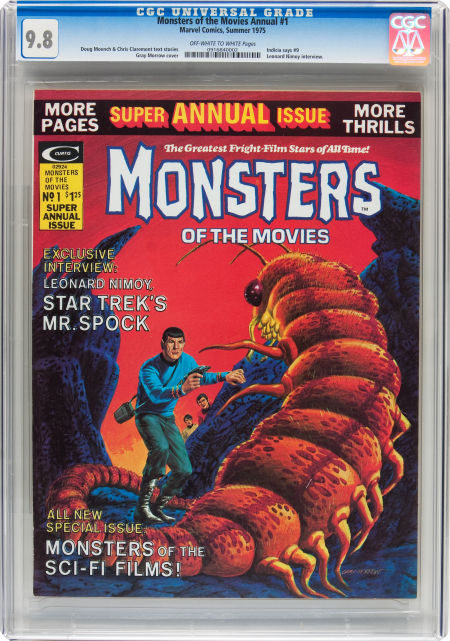 A soft spot for me
---

Thanks, we'll see you all next month.

Visit our NostoNews Archive.