NostoNews, October 1, 2010
by Tommy Jasmin

New pricing for 4th Quarter 2010, market comments

The 4th quarter 2010 pricing data is in! Sign in and see how the current market is affecting your collection value. Remember, we are now computing separate pricing for each grading service, as well as non-professionally graded items. So if you add an item to My Lists as non-graded, your collection value will likely change much less than if that item were graded by CGC, NGC, etc. Below I make a few market observations for each supported category.


---

Comics

As I believe I emphasized last pricing update, sales of CGC 9.9 books are wreaking havoc on our pricing data, driving the exponential bend at 9.9 even steeper. The two recent sales shown below exemplify this effect. We have two sales for Amazing Spider-Man during the much-ballyhooed Todd McFarlane run. The first, ASM 328, is IMO probably the best book in the whole McFarlane run. Cosmic-powered Spidey punches Hulk so hard, he ends up in outer space, orbiting the Earth, holding his breath. Never mind he'd have to start spinning like a top to avoid getting fried by unfiltered solar energy, this was a really cool book. At the coveted CGC NM/MT 9.8 level, you'd think this would bring huge bucks. The first few 9.8's off the slabber did, indeed. But nowadays, the best we can muster is a modest $47.00.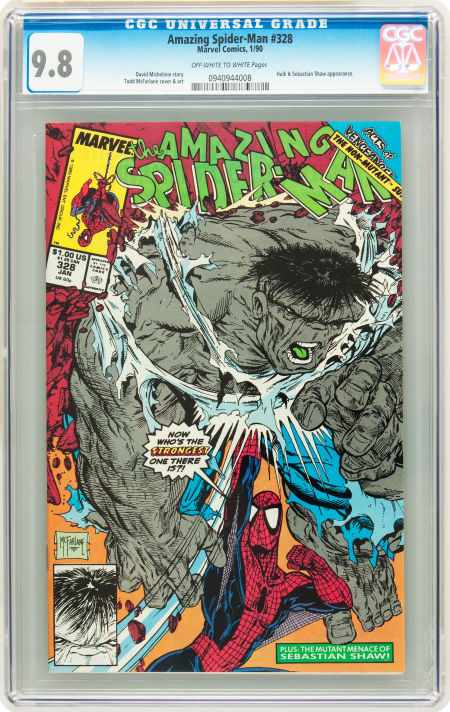 Spidey punches Hulk into orbit!


In contrast, we have an Amazing Spider-Man 319 that also sold recently via Heritage Auctions. This one, however, got a CGC MT- 9.9. Normally, minus-anything has negative connotations. Not here though. While still a cool book, based on presence of both The Rhino and The Scorpion, ASM 319 is no ASM 328 as far as I'm concerned. But the hammer came down at a stunning $1,314.50 here. Wow!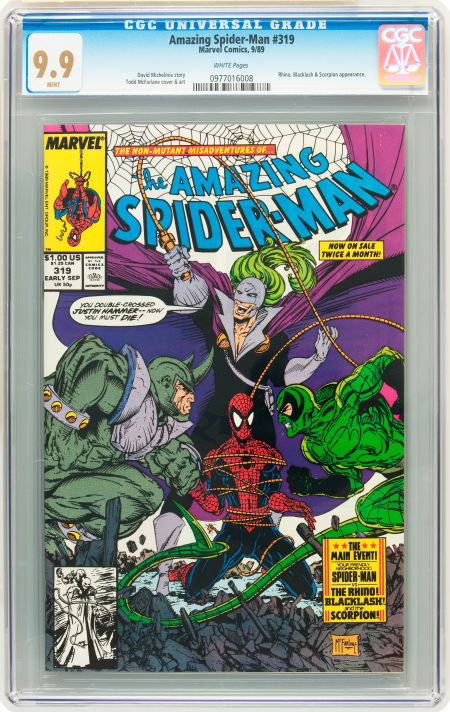 9.9 Power


The next feature in our 4th quarter highlight reel is here only because it's a book I always thought could pull some weight, and it keeps pushing higher and higher. Marvel Spotlight 5 is the first appearance of the modern, motorcycle-riding Ghost Rider. A cool upgrade on a Golden Age classic. The one cool part of the movie was when they had both versions riding side-by-side. The CGC NM+ 9.6 copy shown below, sold recently for an impressive $2,151.00. Note this is not the highest sale price for a 9.6, and there is currently one CGC 9.8 out there. Having a black cover doesn't hurt the hammer price on a book like this too.



1st Modern Ghost Rider


This next book seems oddly forgotten in recent years, given how for a long stretch there in the 1980s it was the Holy Grail. X-Men 94, which rebooted a failing Marvel creation with a new, wildly successful team, is back in the spotlight as far as sale price goes. And that's really the bottom line here, what is someone willing to pay for a given book? The CGC graded NM/MT 9.8 copy shown below went for the tidy sum of $16,730.00. I know I sound like a broken record here, but it's true - Nostomania is the only accurate source for comic book pricing at grades above 9.2. The data is here, come and get it, and tell us what we can do to make the data more useful for you.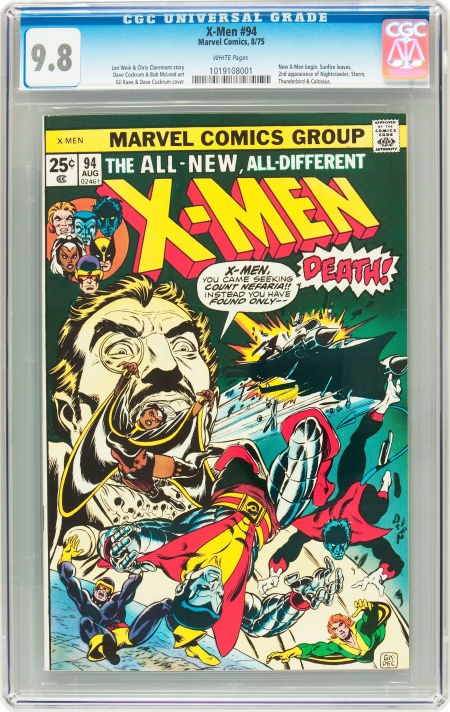 X-Men 94, a turning point in X-History


This round's example of "better left unslabbed" goes to Menace 2, Uncertified VG 4.0. The copy below sold for a better-than-slabbed price of $179.25. Why would this particular book do better unslabbed? The answer is always the same - interesting interior on a lower grade book. This comic has Bill Everett interior art and anti-Communist propaganda/torture scenes.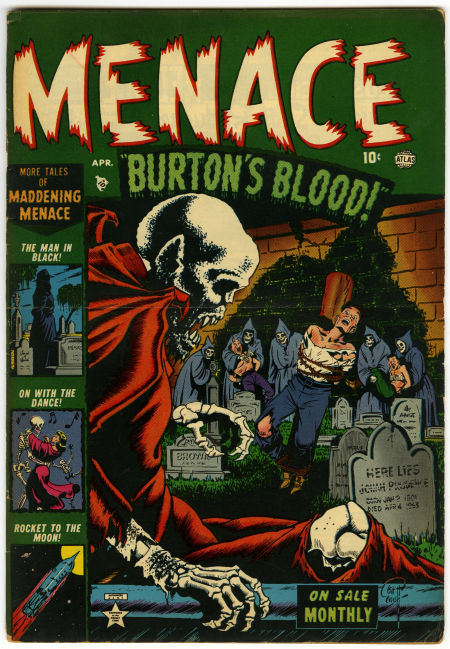 Worth seeing the insides


And finally, this round's example of a classic cover selling the book goes to Catman Comics 31. I knew the next time a high-grade copy of this hit the market, it would drive the value up on this book. The CGC graded VF+ 8.5 copy shown below did not disappoint, bringing in $3,107.00. And there are better copies lurking out there, including a 9.4.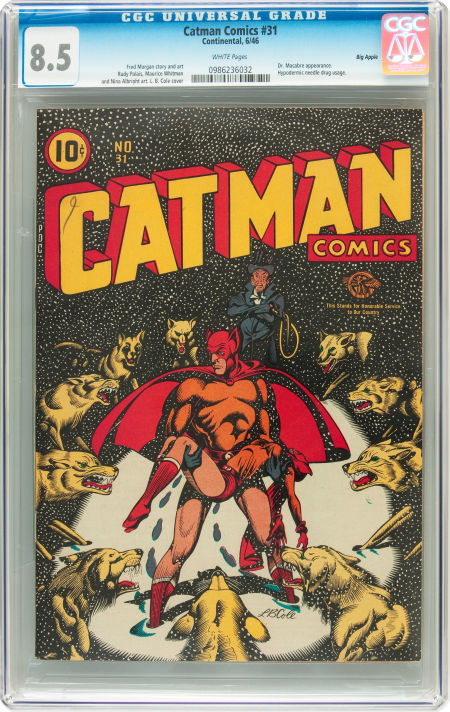 This is what we mean when we say Classic Cover

Other items of note:
I've said it before, I'll say it again, Sgt. Fury 1 in high grade is gold!: Example below: Sgt. Fury 1, CGC VF+ 8.5, $6,871.25
It's great to see undergrounds doing well, and making it into Heritage Auctions: Example below: Mr. Natural 1, 1st printing, CGC NM+ 9.6, $1,912.00
One of this pricing update's biggest losers, Eastern Color File Copies: Example below: Heroic Comics 69, CGC NM+ 9.6, $51.00
This pricing update's biggest gainer, a Gerber "white space" SI 8: Example below: Captain Aero 26, CGC VF- 7.5, $3,107.00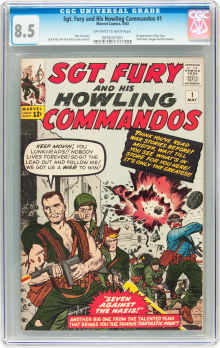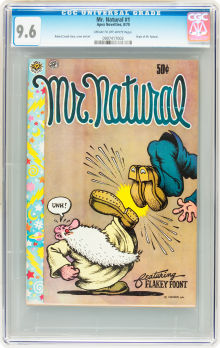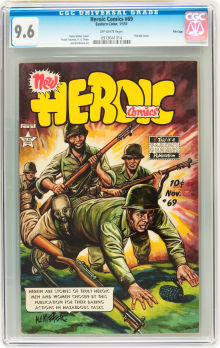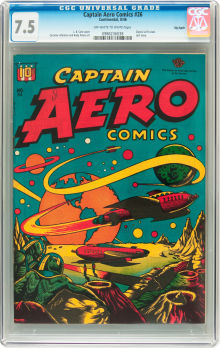 ---

Coins

Perfect and PCGS is still the best formula around. This pricing update's example is a gorgeous 1987-S Proof American Eagle, PCGS PR-70 DCAM. Yes, the Deep Cameo helps a lot too, there is no denying this is just a great looking coin. The example below sold recently through Heritage Auctions for $2,760.00. Incidentally, I find it interesting that Nostomania computes much more accurate pricing for PCGS graded coins than PCGS themselves! PCGS puts the value of this coin at $5,000.00. No need to inflate your prices guys, we know you're the best.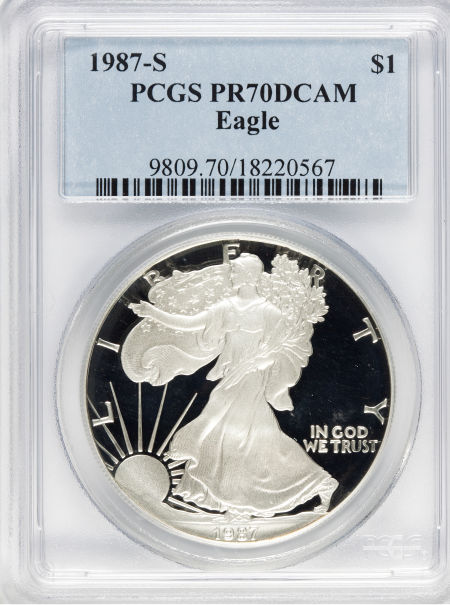 Perfect and PCGS



Another very impressive PCGS sale this time around was an 1843-O Seated Dime. This is an unusual coin in that despite a relatively high mintage (150,000), only seven examples have been certified AU or better by NGC and PCGS combined. The example below, graded PCGS AU-53, brought in a very impressive $14,950.00. Once again - you have to turn to Nostomania, rather than PCGS, to get accurate pricing on this coin. We currently have it at $14,900.00 in PCGS AU-53, while PCGS has it at $3,500.00. Heritage could do its bidders a nice service by including Nostomania pricing on its auction pages.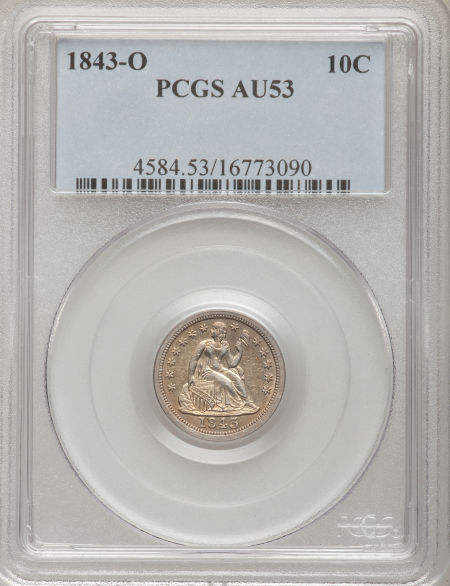 A Seated Dime Rarity


For my last example, I might as well stick with my pattern and exemplify yet another choice PCGS graded coin. Always amazes me that a modern penny, especially one with 4 billion minted, can cause such a furor. However, the 1969-D Lincoln Cent shown below does have the distinction of being tied with two other examples for the best graded to date of those 4 billion. The end result this time was an amazing hammer price of $7,475.00.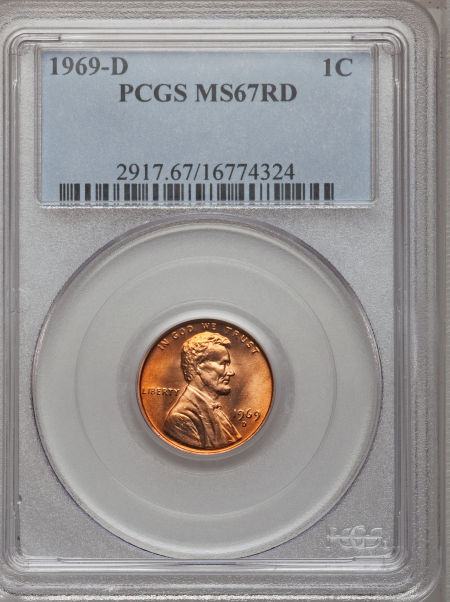 Not bad for a mintage of 4 billion
---

Magazines

This pricing update's biggest gainer was Famous Monsters of Filmland 23. The Uncertified VF/NM 9.0 copy below sold recently for $448.13. Why so high is the question. This mag jumped 20 slots in our Top 100 list. Not knowing the subtle details of this market, my guess is either this particular issue is scarcer than most think, or there is something of particular interest inside that the hardcore fans know about. With more CGC graded issues of Playboy, and now Sports Illustrated, hitting the market, we expected some shakeup in the Top 10, but not this time around.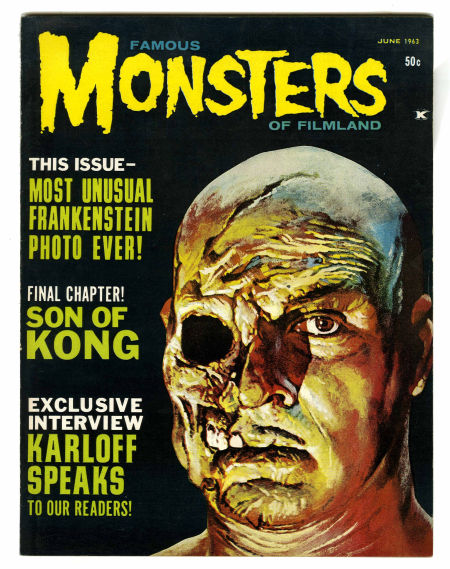 Worth more than Famous Monsters 10 and 11
---

Thanks, we'll see you all next month.

Visit our NostoNews Archive.