NostoNews, October 1, 2006
by Tommy Jasmin

What's hot and what's not - October 2006

The 2006 4th quarter pricing data is now available. Login and see how the current market is affecting your collection value. Below I highlight an area in each category where demand and values are increasing, and an area in each category where demand and values are dropping.


---

Comics

Hot! A picture paints a thousand dollars. Or more - $3,346.00 in this case. That's what the Thrilling Crime Cases 49 shown below went for. It features a classic cover by L.B. Cole. CGC graded VF+/NM- 9.0, this was the Mile High copy, which certainly factored in to the stratospheric sale price. However the point to note here is that books with exceptional covers will easily stand out in a run. This was a gripe of mine back when I first started developing Nostomania, and I remember talking to Nostomania advisor Gary Carter about print guides showing data like:


| | | | |
| --- | --- | --- | --- |
| Adventure Comics | GD | FN | NM |
| 81-90 | 112.00 | 335.00 | 900.00 |

You can't tell me for a second all those books have the same value. I guarantee if you lay those books out side-by-side, all else being equal, the ones with the best covers will command a much higher price than the rest. Nostomania pricing data brings out this very important level of detail.

Not! Think twice about slabbing any Gold Key Bronze Age books. The CGC graded NM+ 9.6 copy of Fat Albert 17, shown below, didn't even recover the cost of slabbing with a hammer price of only $21.00. What a quandary though, since if you don't slab it, you'll get almost nothing, as shown by the Fat Albert 28 listed recently by J&S Comics on eBay. It was also graded NM+ 9.6, by J&S, but unslabbed netted only $1.25. J&S has been listing tons of Bronze Age Gold Key, from the Random House archives. Some of it does ok, but more often you'll see listings like "Huey Dewey & Louie #67 NM 9.4 Whitman File Copy", which also went for only $1.25. What surprises me is that J&S didn't put "Disney" in the title for that listing. It's commonly known that Disney is one of the most frequently used eBay search terms.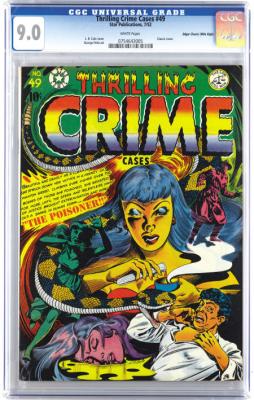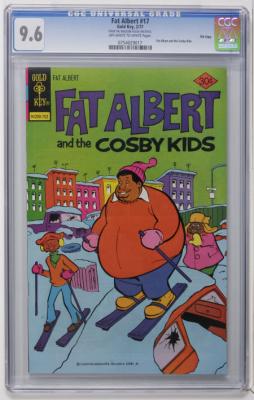 © Heritage Galleries
---

Coins

Hot! I know I sound like a broken record here, but low-mintage early gold again gets the spotlight this pricing update. This time our case-in-point is the 1861 Paquet Double Eagle. The PCGS graded MS-61 example shown below recently sold through Heritage Galleries for $1,610,000.00. How could this item drum up a 1.6 million dollar bid? It comes down to the fact there are only two specimens known to exist, with a third rumored. This item was previously missing from our database, but now that we have picked up some sales data, it roars in to the number 3 spot on our Top 100 List, with a computed MS-63 value of $4.1 million.

Not! Satin Statehood is in decline. As we've reported many times, the high mintage at very high grades for these items is catching up with the novelty. Take the 2005-D California Satin Statehood Quarter shown below. The PCGS Price Guide lists this item at $325.00 in MS-69. We have it at $180.00. The hammer price? A mere $54.00.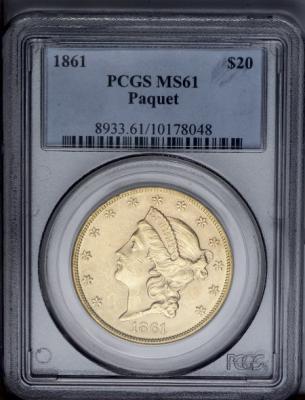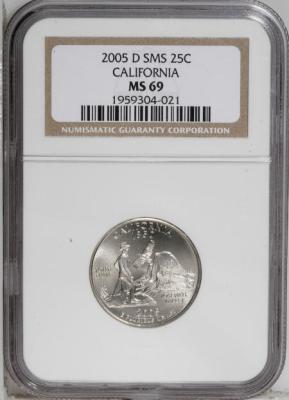 © Heritage Galleries
---

Prizes

Don't forget, all you have to do is create a single Collection, Wantlist, or Salelist item during the appropriate month to qualify for our sweepstakes. Why not take a look and see what we're giving away (and gave away last month), free as always.


---

Thanks, we'll see you all next month.

Visit our NostoNews Archive.