NostoNews, November 1, 2012
by Tommy Jasmin

Comics, Halloween, old friends

October flew by faster than any month this year, and here it is Halloween already. Duty calls, so my column will be short. I'm known in the neighborhood for giving out candy and comic books, so I get a few loyal, repeat customers. The few kids that come know they will each get two or three comic books. Occasionally, a parent comes up later and comments how cool that is, which puts a smile on my face. Some kids probably find it a little weird, and that's fine.

So I was thinking how years ago my good friend Mike Baron used to write the Nosto Comic column every month! Man was I lucky. Mike used to live here in Madison, and being a big Nexus and Badger fan, we eventually crossed paths and became friends. We don't talk as often as I'd like, but he's still creating great comics.

His latest I've been looking forward to since he first gushed the idea to me, Helmet Head is out now. Here is a teaser: He was just a rumor to the one percenters - a monstrous motorcyclist dressed all in black who rode the back roads of Little Egypt cutting off the heads of other bikers with a samurai sword. But on one terrible stormy night, Deputy Pete Fagan discovers that Helmet Head is all too real and filled with a fury that won't be satisfied until his demonic sword drinks deeply.

"Michael A. Baron's Helmet Head is a wild ride: funny, edgy, gory, and quirky. The pacing is intense with as many twists as a winding mountain road."
-Kevin J. Anderson, New York Times bestselling author of Clockwork Angels.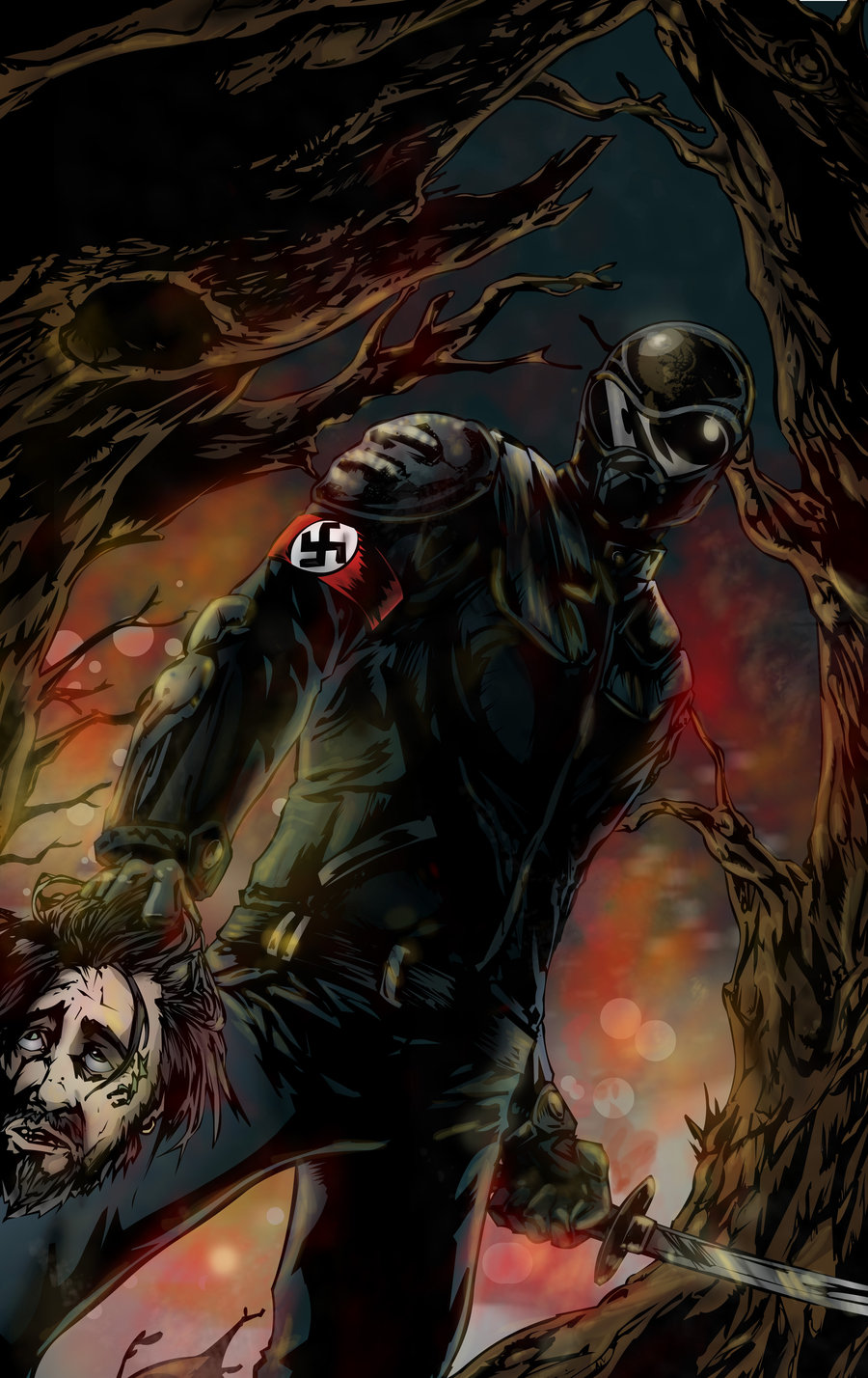 Helmet Head cover


Here's the link on Amazon, as well as some interesting reviews.

Next month, hopefully, some nice site changes - we are finally making a distinction on the site between items we are certain exist, and what are most likely theoretical values. For example, the highest graded Golden Age book to date is a CGC 9.9. The point is any 10.0 pricing we show is what our computer algorithms say the book would sell for if it exists, but it most likely does not.


---

Thanks, we'll see you all next month.

Visit our NostoNews Archive.