NostoNews, May 1, 2020
by Jane Miller
Quick note from Tommy: Sending good thoughts to all our members and friends - I hope you are coping and keeping yourself and your families fed, safe, and sane during these difficult times. I've kept some contact with writer and manga fan Jane Miller, who did a guest article here a few months back. I had promised her she could do one more this year, and since I am not talked out of my promises, here it is, enjoy. I see one reference in her article mentions Nosto Premium Subscriber Milton Griepp, who heads up ICv2.com, that definitely caught my eye. Let's meet back here in a month, be well my friends.
Three Simple Steps to Building the Ultimate Manga Collection
With more and more comic book readers leaving beloved superheroes in favor of Japanese style comics such as manga, it's clear that times are changing. If you are wishing to jump on board and start a manga collection, knowing where to start can be difficult. Whether you're looking to collect manga comics out of pure passion, or just for profit in the long run, starting and building your collection doesn't have to be difficult - in fact, there are a few simple techniques that can help get your collection started in no time at all.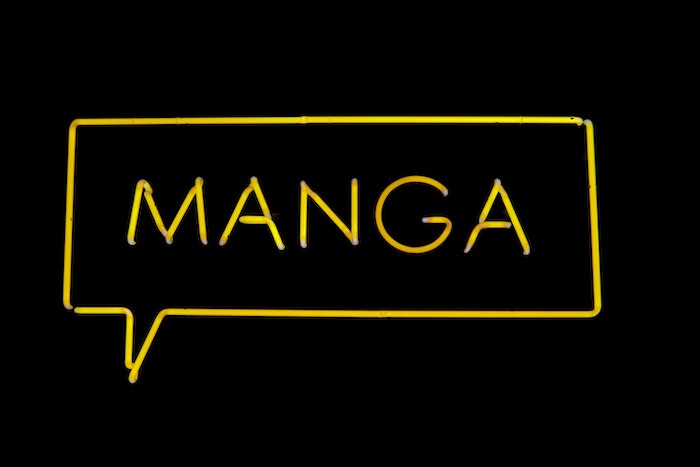 Building Inventory the Smart Way
One of the most difficult things about collecting manga for many is how expensive it can be. With many manga comics retailing for around ten dollars, building inventory for your collection likely isn't going to happen overnight (unless, of course, you have the funds to do so). For such reasons, building your inventory in smart - and cost-effective - ways can be key in starting a collection. While big brand chain bookstores often seem like the one-stop solution for all of your manga needs, you'll soon find that you'll have many volumes missing. This is because the majority of such stores only carry mainstream product. For that reason, your local comic book store can be a great place to start - but don't limit yourself to just there, either.
When it comes to finding special edition, limited, rare, new, or other special manga finds, you can often find what you're looking for through online shopping sites (like Amazon). Buying second-hand manga comics is another great way to find mint condition manga, and can easily be done through sites such as eBay or in person at yard sales and flea markets. However, it's important to keep in mind that there are other ways out there in which you can build your inventory.
A Modern Way of Collecting
One modern and popular way of receiving books and comics is through subscription boxes, and manga isn't an exception. This can be a fantastic way to get brand-new, special edition, and other great finds delivered right to your door that you wouldn't think of to look for yourself, or that you might not find in store. This can be especially great for those who are just starting a manga collection, as it can introduce you to several different series to try, and it can also help to combat indecisiveness that you may encounter with in-store shopping. Overall, collecting manga via a subscription box can be an effortless way to supplement your collection, and can hold you over if you aren't located near a comic book store.
Broadening Your Horizons
Throughout your newfound hobby of collecting manga, it's important to keep in mind that you'll need to broaden your horizons in order for your collection to grow and be truly diverse. This means branching out of your comfort zone by purchasing manga that you wouldn't normally be inclined to buy on a regular basis. While it's great to find manga that you love and go on to collect the entire series, trying something fresh and new can not only add to your collection but can be something different for you to try in general - who knows, you might just find your next favorite.
Collecting manga is a favorite pastime of many in today's day and age, though many may not know where to start. Luckily, by using simple methods, such as broadening your horizons by trying something new and buying online as well as in-store, you're sure to gain an impressive inventory in no time.
---

Thanks everybody, see you back here in a month.

Visit our NostoNews Archive.