NostoNews, February 1, 2018
by Tommy Jasmin


50% more sales data now available to Premium Subscribers
This month we decided to further open our archive of recorded actual sales to Premium Subscribers, expanding to a full 15 years. This makes 50% more actual data available for research - over a million additional sales data points. See the screenshots below of the interactive chart for Amazing Spider-Man 1, as it looked before this month, and as it looks going forward. Notice how the Nostomania CGC NM 9.4 price curve very closely lines up with the CGC NM 9.4 actual sales. This is exactly what you'd expect from a quality price guide.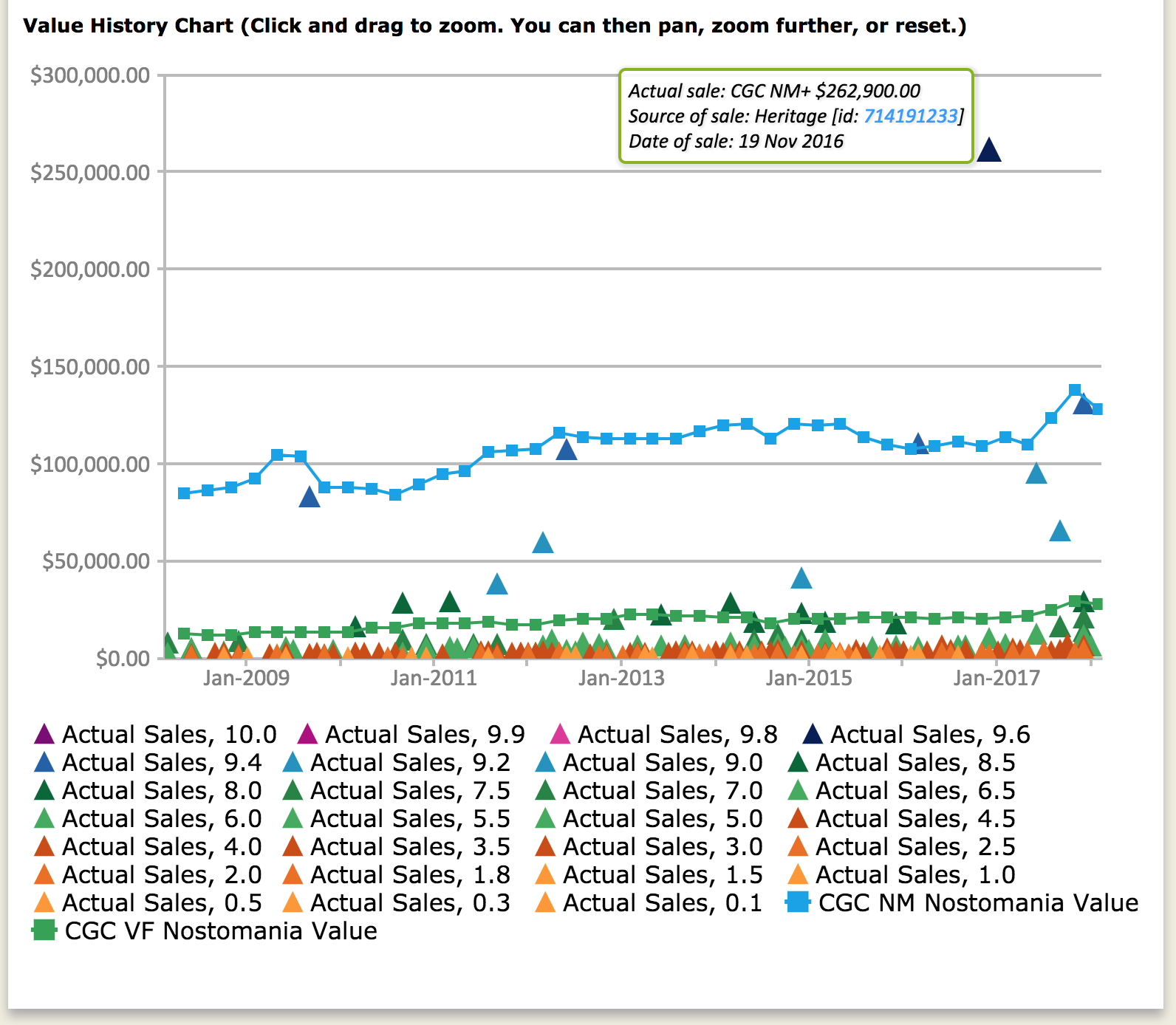 Amazing Spider-Man 1 sales, prior to this month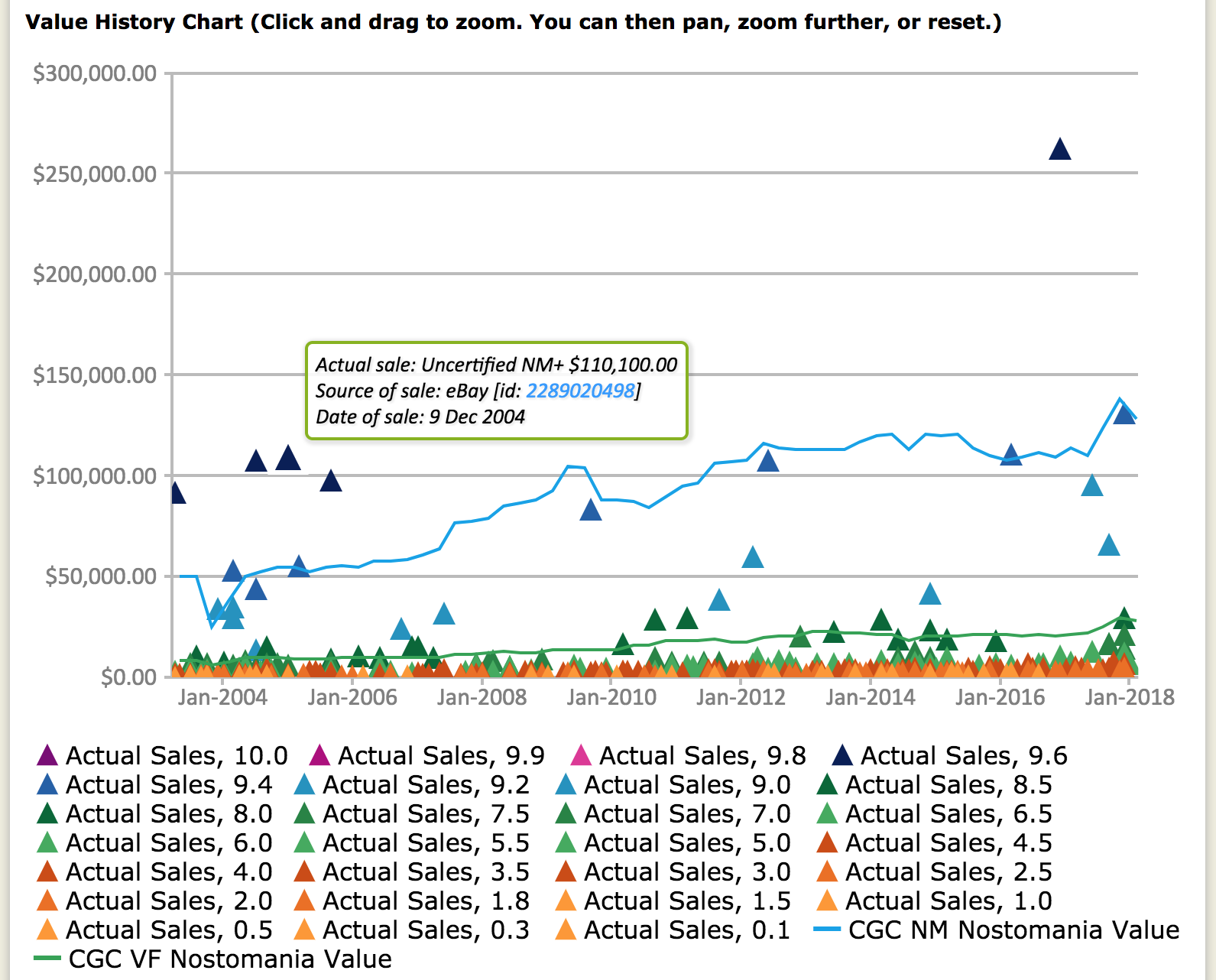 Amazing Spider-Man 1 sales, as of this month's site update
Look how much more visual detail you get with the extra five years. You can of course zoom in on any area and look closer at pricing clusters, and even follow links back to the original sales. We are already finding some very interesting historical trends with the greatly expanded time range. Have fun with this folks. I'm sure you already have in mind a few fun ones to look into.
That's it this month, we hope you find this new feature useful. With the next site update comes new pricing data derived from our greatly improved pricing algorithms. You will definitely want to sign in and check your recomputed collection values!
---

Thanks everybody, see you back here in a month.

Visit our NostoNews Archive.