NostoNews, March 1, 2011
by Tommy Jasmin

Sales in the Toilet

It's a sad day when the Fantastic Four have to kill off an original member to get a comic book to break the 100,000 mark in sales. Of course, that marketing gimmick itself is part of the problem. Nobody stays dead (or cloned) long in comics, and perhaps readers are slowly tiring of it. All the renumbering and reboots just makes my head hurt. The numbers are probably skewed too. For example, Steve Mortensen at Colossus Comics must order 10% of the print runs himself. How else can you guarantee your customers CGC 9.8 or better copies? And why would anyone want CGC 9.8s of every new issue anyway? I'm guessing he had a nice gig for awhile there, but the water table is getting a little low.

Yes, I realize the economy isn't helping. As much as you want to think it, sorry, comics are not a life necessity. Not many kids (or adults) can shell out $2.99 or $3.99 per comic per month any more. For awhile, the rise in popularity of graphic novels and trade paperbacks helped offset this sales decline, but even that trend is reversing. ICv2 reports that last month the top graphic novel, Vertigo's Jack of Fables Volume 8, sold 3,913 copies. This is the lowest total for a #1 graphic novel since 2001.

Equally concerning is how quickly the next highest sellers drop off. In the ICv2 link above, you can see the 2nd best selling comic book last month was Brightest Day 17, at 72,841 copies. Even last year, we could have the first five issues manage 100,000+ in sales. But now, we are under 40,000 copies within the top 25 books. And all this with several comic book blockbuster movies on the horizon.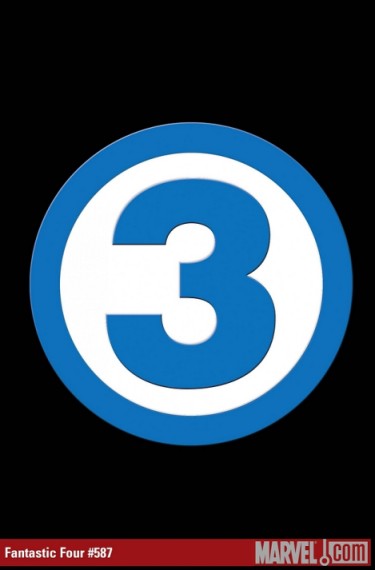 Thanks, Death of Superman stunt


And here's a startling revelation that really casts a grim reaper shadow on things. Look near the end of ICV2's Top 300 sellers list. Once iconic characters and titles, like Archie and Walt Disney's Comics and Stories, barely make the list most months, with sales around 2,000! These once great titles are barely on life support, and to survive on such low numbers must be the benefactors of some true comic fans, who must be subsidizing these to keep them alive.

While watching SpongeBob with my daughter the other day, the real reasons for all this doom and gloom were revealed. Hey Marvel and DC, Patrick Star has the answer - there's a "shocky thing in your potty".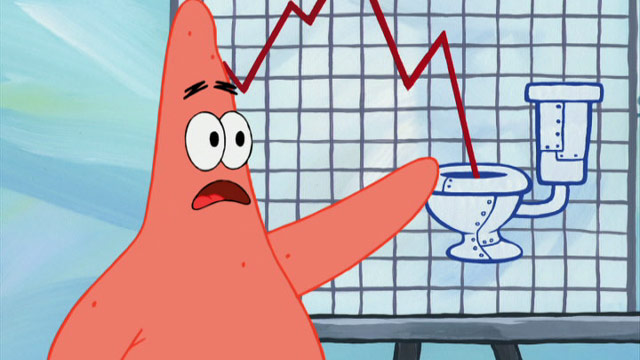 The Answer
---

Thanks, we'll see you all next month.

Visit our NostoNews Archive.