NostoNews, June 1, 2014
by Tommy Jasmin

A big welcome to Comic Book Certification Service

Big news for comic fans this month as Steve Borock, former president and head grader at CGC has announced he is founding a new company, Comic Book Certification Service (CBCS).

This is welcome news here at Nostomania, as we have always believed in the need for respectable competition in this arena. There have been previous attempts at alternative services (anyone remember 3PG?), with Professional Grading eXperts (PGX) being the only service other than CGC that Nostomania continues to generate pricing data for. We look forward to gathering CBCS sales data as product begins to appear on the market, and will generate pricing once we have gathered sufficient data.

The veterans in this field know, Steve is the most respected name in assessing and grading comic books. I look forward to watching as developments unfold. It appears the new company will be based in St. Petersburg, FL.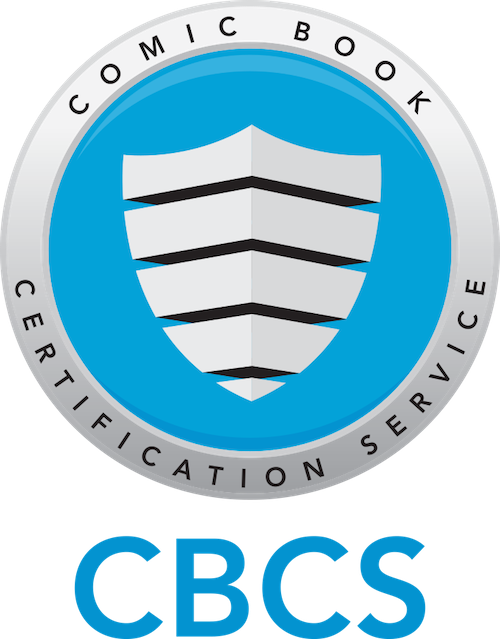 The CBCS preliminary logo


My personal hope is that CBCS offers a low-cost option for grading books whose market value makes certification by services like CGC cost prohibitive. Take for example a Bronze Age high grade book with a value in the $50 to $100 range. These books typically go uncertified, since recovering grading cost is a gamble if the submitter has not pre-appraised them well enough. It would be great if there were a service in the $10 to $15 cost range. How could this be done? It would be considered a "quick, rough assessment", without the time and materials devoted to high end books. This tier could be promised a one minute evaluation with a low-cost encapsulation - heat sealed and stickered in a mylar sleeve with sturdy backing. It would have to be clearly understood that such a tier does not provide the restoration check critical to key Golden Age books.

I see Susan Cicconi of The Restoration Lab is already lobbying Steve on comic blogs about CBCS's intentions regarding restored books. While Nostomania has not made public our pricing data for restored books, the market clearly dictates preferences here - restored books will sell for a very small fraction of the equivalent grade unrestored book. Technology has advanced to the point where completely fabricated and artificially aged facsimiles are possible for almost any collectible, and accurate assessment in this regard is absolutely critical. Nostomania has a large historical database of restored sales examples, and will probably unveil pricing here at some point.

Also, although the market would be small, it would be great to have certification services offered for pulps and big little books, which Nostomania could expand our pricing to cover, as we did for magazines once CGC started grading Famous Monsters, Playboy, Sports Illustrated, etc.

Best of luck to Steve and the quality crew I'm sure he is assembling now.


---

Thanks, we'll see you all next month.

Visit our NostoNews Archive.