NostoNews, June 1, 2013
by Tommy Jasmin

Holy Grails

Hi everyone. Not a whole lot to report this month, just working hard on the next pricing data updates, which will come out next month. Meanwhile I wanted to bring to your attention, if you haven't heard already, some recent "holy grail" finds, both for coins and comic books.

Back in April, a 1913 Liberty Nickel which had sat hidden in a closet for 41 years came to market and sold for over 3 million dollars. The story, covered by ABC news, is especially interesting because the prior owners originally had been told the coin was a fake. Only 5 1913 Liberty Nickels are known to exist. Incidentally, according to our pricing algorithms $3 million was actually on the very low end of what this coin could have brought - well over $4 million our data claimed. As a result, after next month's pricing update this coin will adjust significantly down in value, from our 5th most desirable coin to nearly dropping out of the Top 10.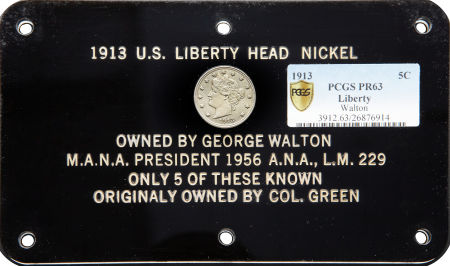 Graded PCGS PR-63


When I was in the Twin Cities of Minneapolis and St. Paul a few weeks ago, I heard a story about a guy who bought an abandoned house outside the Twin Cities for $10,000, to rehab and flip, and when remodeling found an Action Comics 1 in the walls (first appearance of Superman). The Minneapolis StarTribune confirms the story.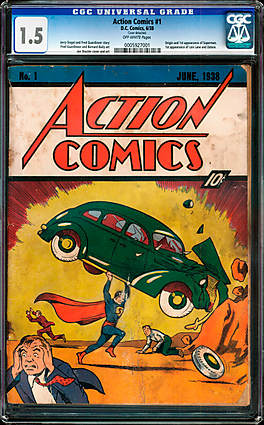 Graded CGC FR/GD 1.5


There were some interesting rumors circulating about the story. One was that when the finder showed family members, there was a dispute over who should rightfully own the book, and a tussle over it which resulting in detaching the cover. If true, this may have knocked the grade down from around GD/VG 3.0, to the final CGC grade of FR/GD 1.5. In effect, the argument costing everyone involved about $100,000! Also interesting is that the unnamed Florida dealer brokering the sale is getting half the hammer price, very much ripping off the humble, hard-working, and very lucky finders. Not cool.
---

Thanks, we'll see you all next month.

Visit our NostoNews Archive.