NostoNews, June 1, 2007
by Tommy Jasmin

Will the bubble burst?

The insanity continues. Insane prices, that is, being paid for high-end collectibles. Every month I see new sales records that frankly surprise me. Below are a few examples for you. This copy of Green Lantern 76, a CGC NM 9.4, sold through Heritage recently for $8,365.00. Think about that one for a minute - over eight grand for a 15 cent cover price comic! The coin shown below is a PCGS graded MS-63 1808 Quarter Eagle. This piece recently sold in Stack's Baltimore auction for $425,500.00. Nosto had the current value for this piece at $191,000.00, very close to their opening bid of $195,000.00.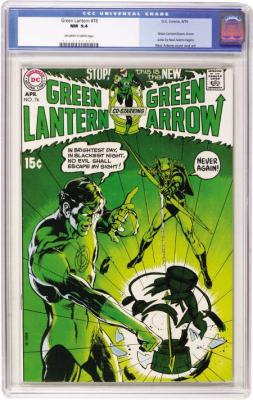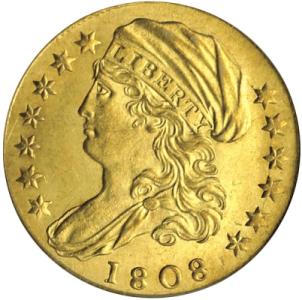 © Heritage Galleries, Stack's

One of the gang here said it feels like trading dot-com stocks circa early 2000, like you know the bubble is about to burst. But is it? Does the current collectibles market share enough similarities with that boom and bust?

Sure, there are similarities. Continued growth in professional, third-party grading services is bringing more speculators into the market. People who really don't know much about the collectibles they are buying, just like the investors who bought dot-com stocks without even really knowing what the companies did.

But there are just as many dissimilarities. The high-end collectibles market is just not as liquid as the dot-com stock market. Back then anybody (I did it too) could log in to an online trading account, buy a bunch of shares of just about anything, sit and watch for a few days, and then dump them. Items such as those I highlighted above tend to be "Finest Knowns" or close to it, and so there are very few available to change hands in the first place. And when they do, they often change hands in a way that ensures a soft landing.

See, the high-end market always was, and is, becoming more and more an insular little club. You have to wonder sometimes which of these reported "sales" are simply an exchange from one dealer to another, with some clever marketing to make it appear like a "new record price". Don't think that happens? What, two dealers would never want to collaborate to create the illusion of a hot market? Don't make me laugh. But my intent here is not to tarnish our fine hobbies. There are enough serious, educated collectors to, in most cases provide the cushion for that soft landing. If you throw something exceptional out there, make it truly up for grabs to the highest bidder, very rarely will it really flop.

As always, the best defense for us collectors is information and education. If we know what we're buying, we'll be more likely to pay the true market price for it. It's usually the uninformed, buying low-end stuff who get the shaft. The poor sap paying $25 for a Statehood Quarter because some newspaper ad said it was a collector's item, or the kid paying $25 for a Spawn 1 because the local dealer said that was guide value. Lack of education caused the dot-com crash. There was no history on these stocks! Most analysts touting them were just throwing gasoline on a fire. You collectors have to take it upon yourselves to get the knowledge and information you need to make good decisions. Nostomania Premium Subscribers know they can drill right down to a specific item they are looking to buy and view actual, traceable-to-the-source sales for that item. There are many other great resources out there - the Collectors Society census counts, and Heritage Galleries permanent auction archives, to name a few.

Then Fed Chairman Alan Greenspan referred to the dot-com market as a time of "irrational exuberance". The irrational part we need to eliminate, by helping to educate each other. The exuberant part is a good thing. Remember, you're into these hobbies because you enjoy them!


---

Prizes

Don't forget, all you have to do is create a single Collection, Wantlist, or Salelist item during the appropriate month to qualify for our sweepstakes. Why not take a look and see what we're giving away (and gave away last month), free as always.


---

Thanks, we'll see you all next month.

Visit our NostoNews Archive.