NostoNews, July 1, 2022
by Tommy Jasmin
3rd Quarter 2022 Market Comments
---
Hey everybody, happy summer. I hope you're all excited to sign in to your Nosto accounts and see if your colletibles outperformed any of your other savings mechanisms, again this quarter! The collectibles markets remain strong, even through the typically softer summer months and otherwise economic uncertainty. Here are a few sales that caught my eye recently, enjoy!
---
Detective Comics #411 (DC, 1971) CGC NM/MT 9.8, $56,400.00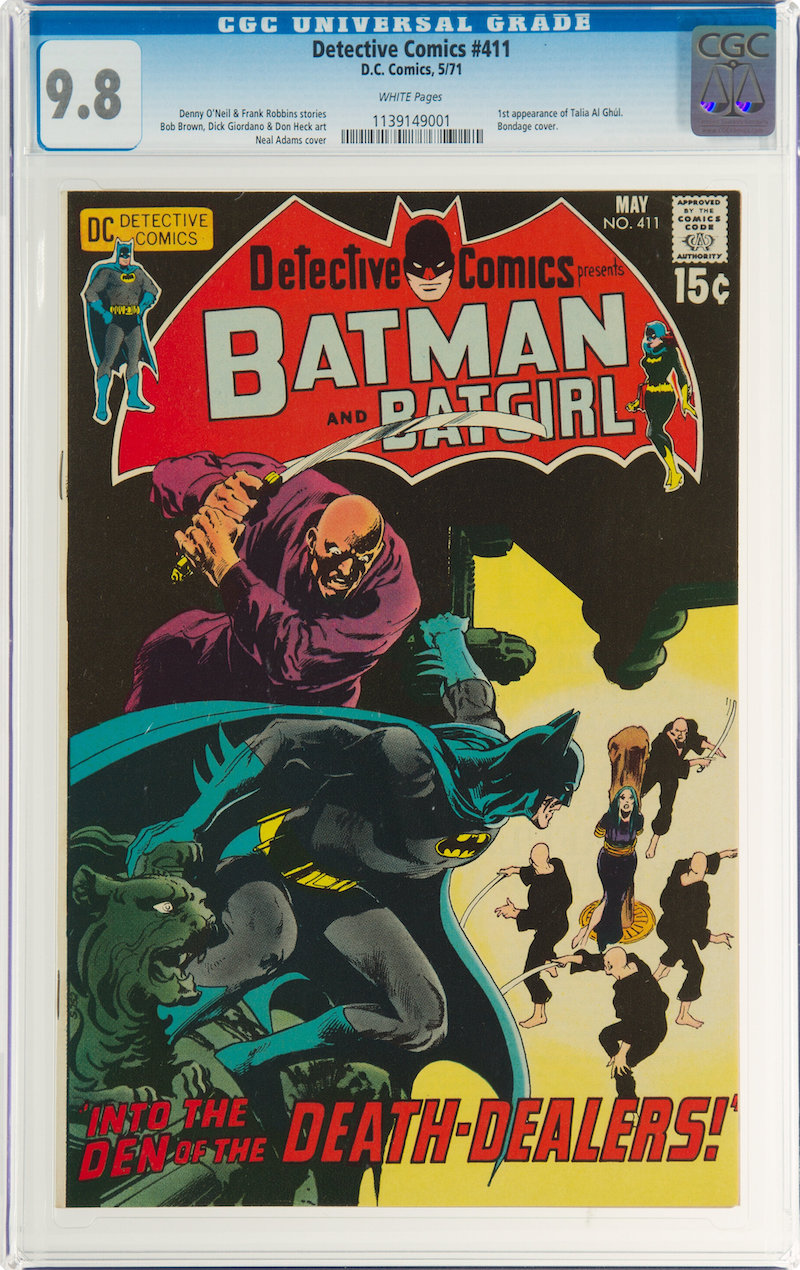 There was a time, not that long ago, when the idea of Bronze Age books selling for thousands of dollars was an extreme rarity. You had your Incredible Hulk #181, Giant-Size X-Men #1, House of Secrets #92, and a few others. Believe it or not, there was a day when DC 100 Page Super Spectacular #5 (Love Stories) was an extremely sought after and expensive Bronze Age book. Maybe it will get back on radar screens once people realize there are still no certified 9.6 copies. Bronze Age comics going well into the thousands is now a very common occurrence. A big driver is census of course. This can be a bit of smoke and mirrors - often the reason there are no 9.8s is because nobody cared enough to submit one, not lack of availability. What is driving such crazy sale prices that had we known 10 years ago, we would have put every penny of savings into key comic books? Clearly wealthy investors only now discovering comics is one driver. Thinks about it - in order to buy this comic at this price, you first need to have 50 grand just lying around. To think these jaw-dropping sales are occurring while the economy stumbles is a little unsettling. But no matter how you slice it there is obvious demand. Demand for Finest Known copies, with social media dictating to the easily swayed which issues matter more than others.
Prize Comics #46 (Prize, 1944) CGC NM+ 9.6, $15,600.00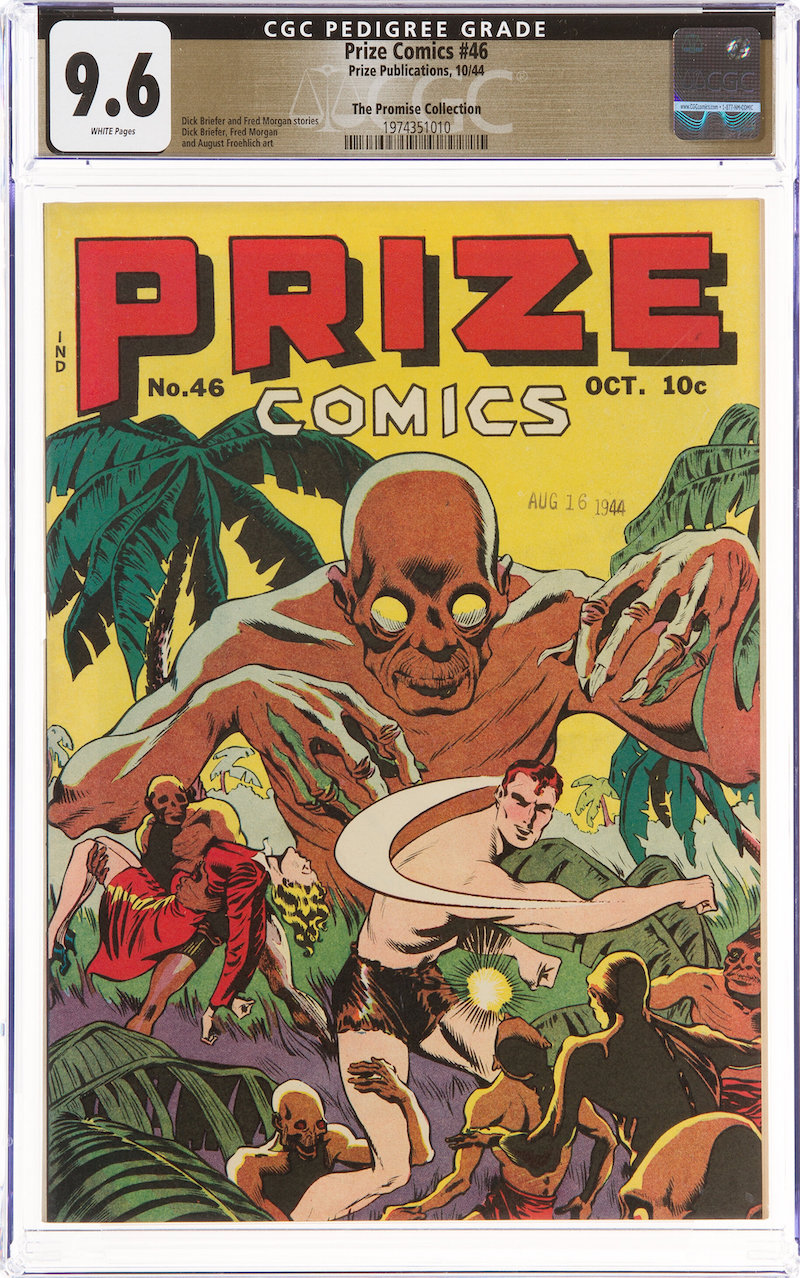 It's almost not fair to keep highlighting comics from the Promise Collection pedigree. It's on the same playing field as the Mile High collection in many aspects. People are excited, and opening their wallets. Why does this particular comic stand out? Besides the awesome zombie cover of course! I emphasize scarcity again - this is a tough book in any grade. The next closest to this on the CGC Census is a 5.5. Should we be surprised there is actually one better copy at 9.8? No, we shouldn't - that is almost certainly the Mile High.
Amazing Spider-Man #667 Dell'Otto Variant (Marvel, 2011) CGC NM/MT 9.8, $43,200.00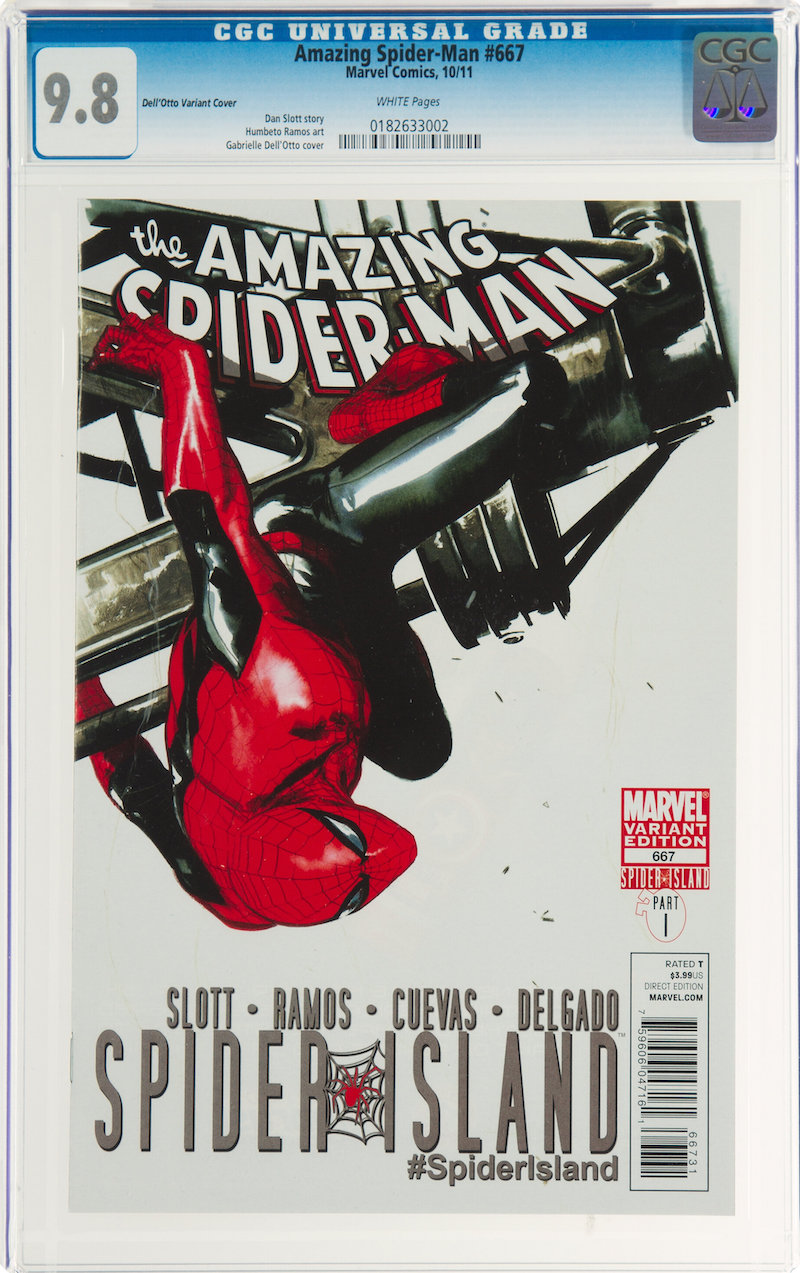 This example should really give you pause. We've got not just a Modern Age book, but a post-2010 book selling for $43,200.00. Yes, that's a record. For the moment anyway. Nothing against this book, and its great cover by a great artist, but personally I'd rather have that 9.6 Prize Comics #46. My reasons are scarcity, provenance, and cool factor. The last is very subjective of course, but the first two are facts. Interestingly, scarcity is exactly what is driving the value of this ASM #667 Variant. It's a 1:100 ratio variant, and based on the print run of the standard edition, it's believed very few copies of the Dell'Otto variant exist. In fact some influential sites are trying to say that number is as low as a few hundred. Don't believe this - these people could be sitting on several copies themselves. I am very skeptical of modern incentive ratio stated numbers. I'm just very doubtful any printer would stop at exactly 174 copies in order to adhere to precise ratios. Why not round to 200 and hand 26 copies to your buddy at the back parking lot door, in exchange for a few favors? Who monitors those numbers? How do we know an extra 50 don't get printed up later, and funneled off to a few dealers? I'm just asking. And to those of you who ponied up fair and square at your LCS and bought this when it came out? Congrats to you, you just fell into a money pit!
Voodoo #2 (Farrell, 1952) CGC VF/NM 9.0, $11,400.00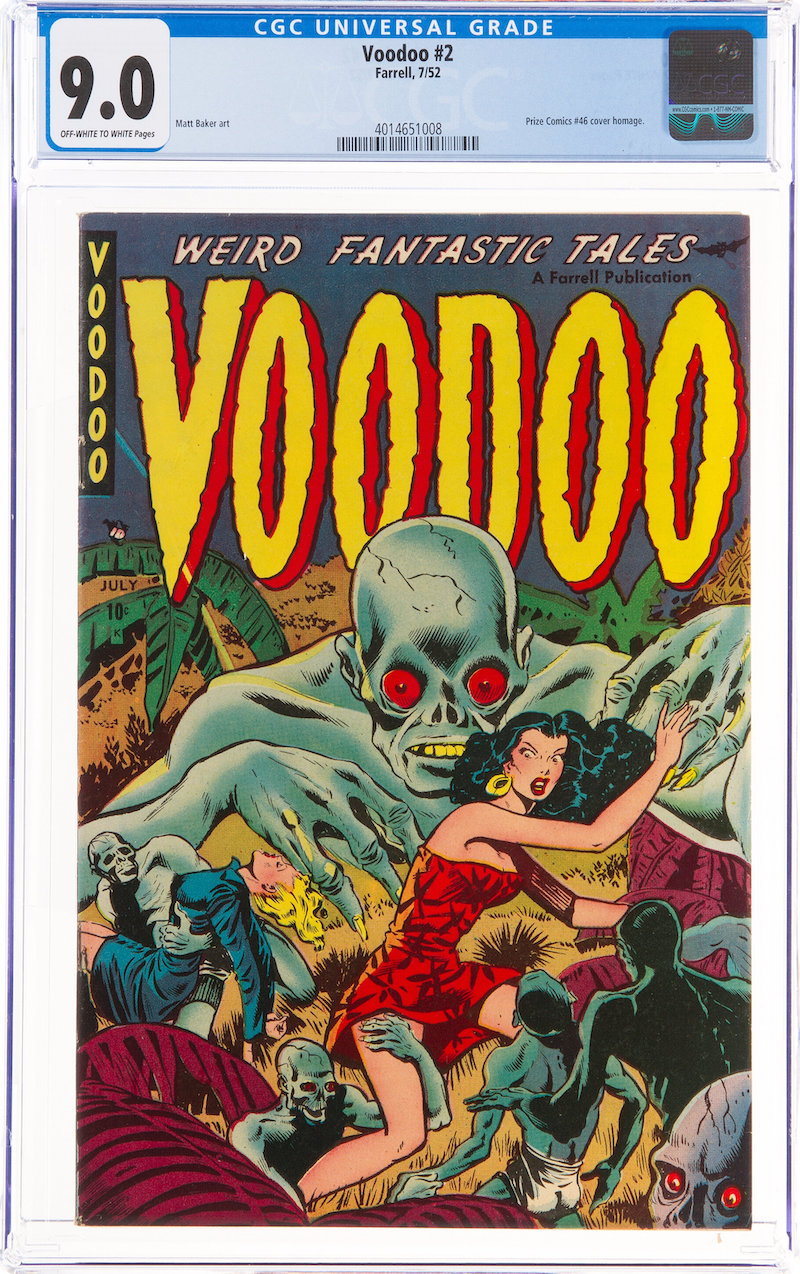 If you think I'm jumping around erratically here, think again. I usually am, but there is at least a bit of a pattern. Does this cover look familiar? It should. I admit I don't know the true story, but although tagged as an "homage" to the cover of Prize Comics #46, I can't help but wonder if it wasn't just a blatant rip-off. Remember just how scarce Prize #46 is, maybe Farrell just thought "let's lift this, nobody will ever know". This copy is (currently, anyway) the Finest Known. Going into the 50s, the pedigree names shift a bit, and I'm not able to expertly speculate on the likelihood a better copy is out there. Unlikely in the wild, maybe in a collection.
Amazing Spider-Man #189 (Marvel, 1979) CGC MT 9.9, $7,200.00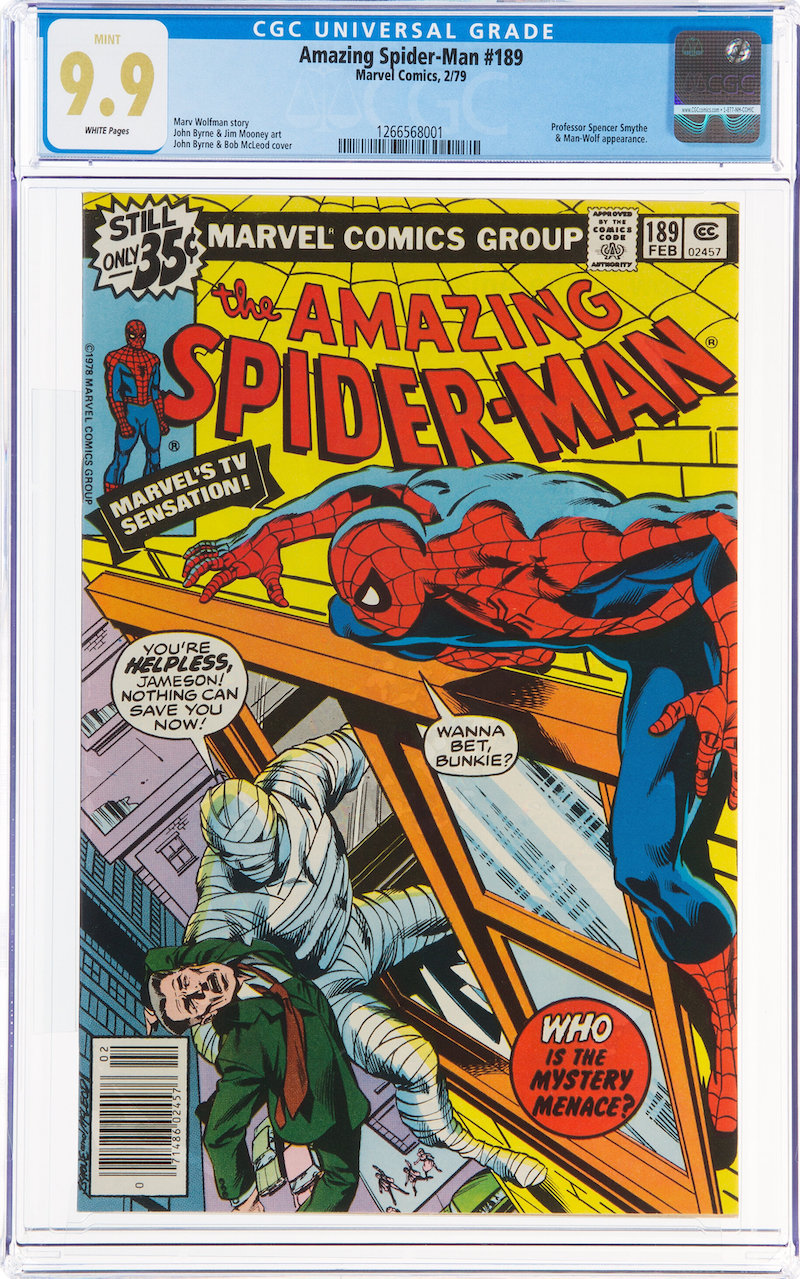 Can you imagine the stress now at CGC when deciding whether to tag any pre-1980 book a 9.9 or 10.0? Without arousing any suspicion of outside influence? Hopefully they have a very comprehensive process for making good decisions when these cases arise. I know how I would handle it, but I won't bore you with a big detour right now. These sales are testing the intelligence of our algorithms, and some of our numbers look hard to believe, but think about the data here - this sale is 35X the average 9.8 numbers! Thirty-five times more. Bizarrely, I am seeing even more extreme multipliers with 9.9s of much newer books. For books so new and of such construction that there are very likely other 9.9s out there.
The Texan #4 (St. John, 1949) CGC NM- 9.2, $13,200.00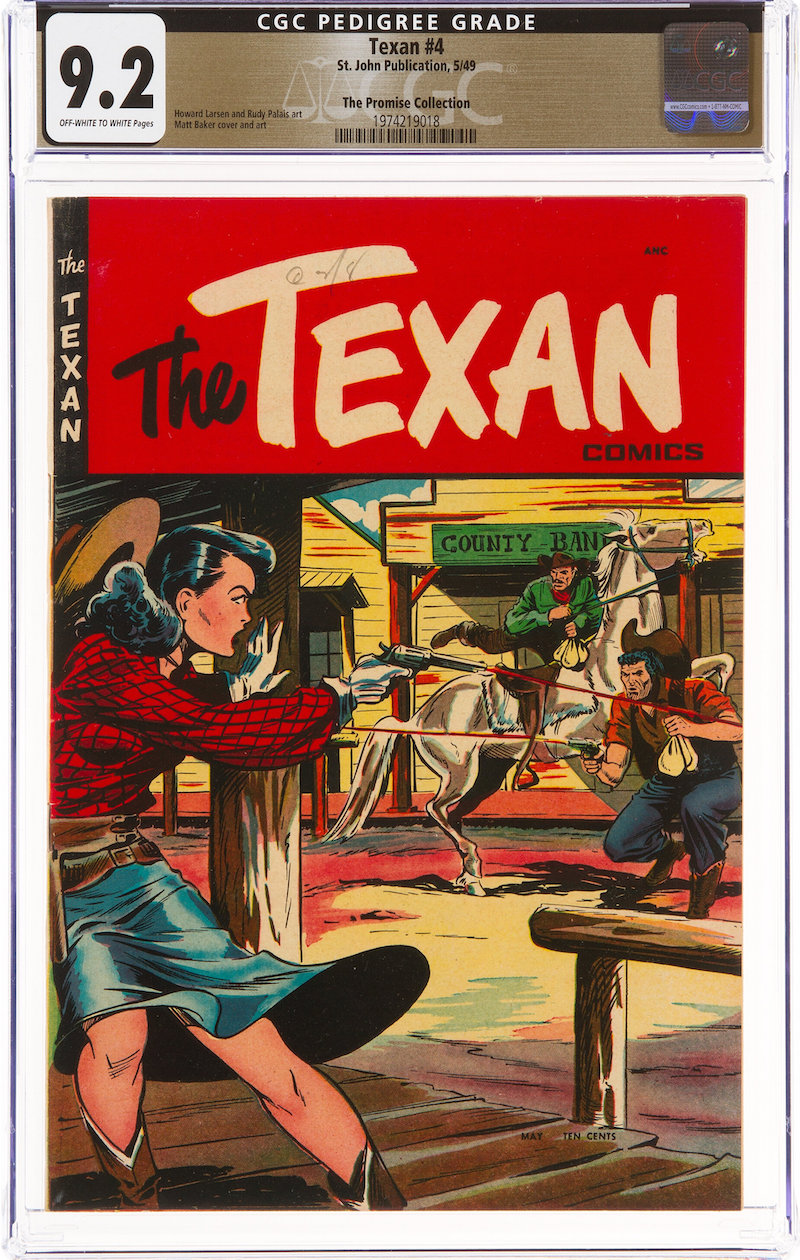 Matt Baker fans are still battling in ways I never would have imagined over his covers. To be fair, this is yet another Promise Collection pedigree copy, and it is also a Finest Known copy. But to me, it sure looks like he banged this one out pretty quickly. It sure doesn't compare to the detail he put into some of his well-known romance covers. We do have the interesting image of a shootout between a cowboy and beautiful cowgirl. You go, girl! And I'm not becoming numb to it, this is one remarkable sale price.
1968-S Roosevelt Dime NGC PR-69 Ultra Cameo, $540.00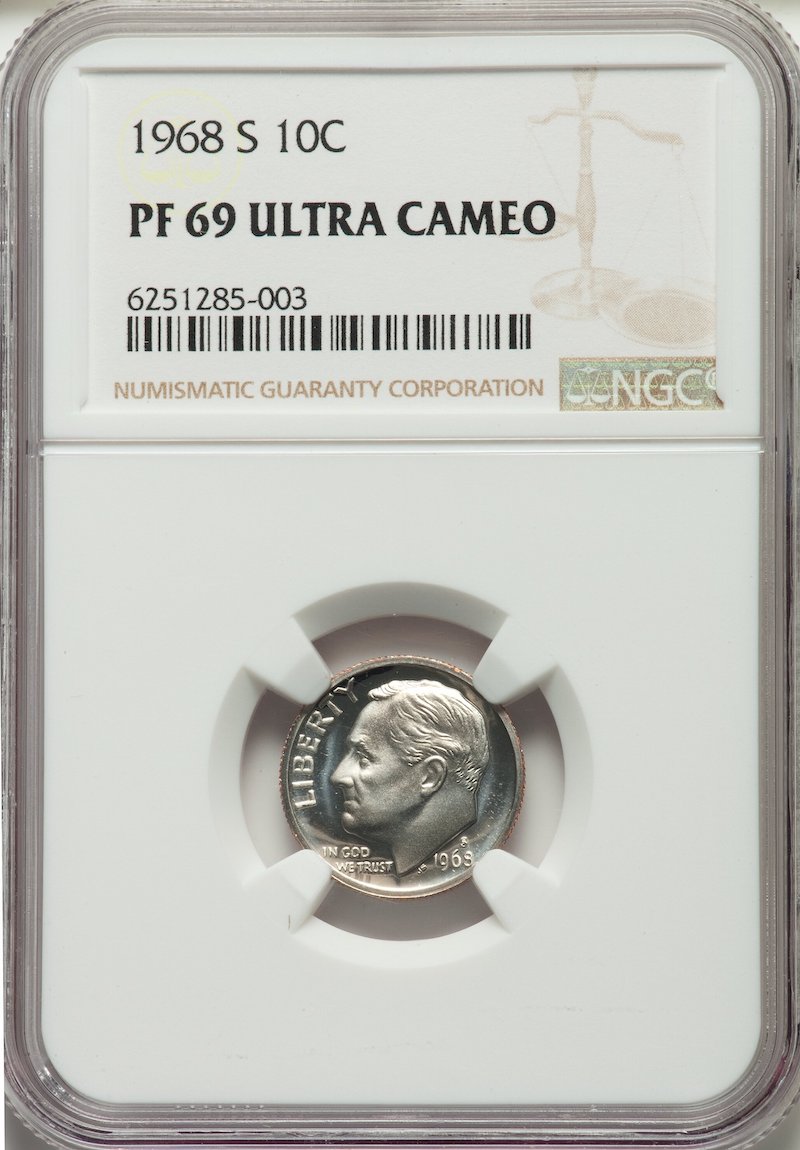 This sale is notable not for the sale price, but for how it stands out from its neighbors. $540.00 is about 10X the usual sale price for this coin in this grade. The key is the term Ultra Cameo (the NGC equivalent of PCGS's Deep Cameo), and the subtleties that come with this designation. One glance at the toning on this particular coin and you know that's what drove the bidding on this particular example.
1897 Liberty Head Nickel PCGS AU-58, $660.00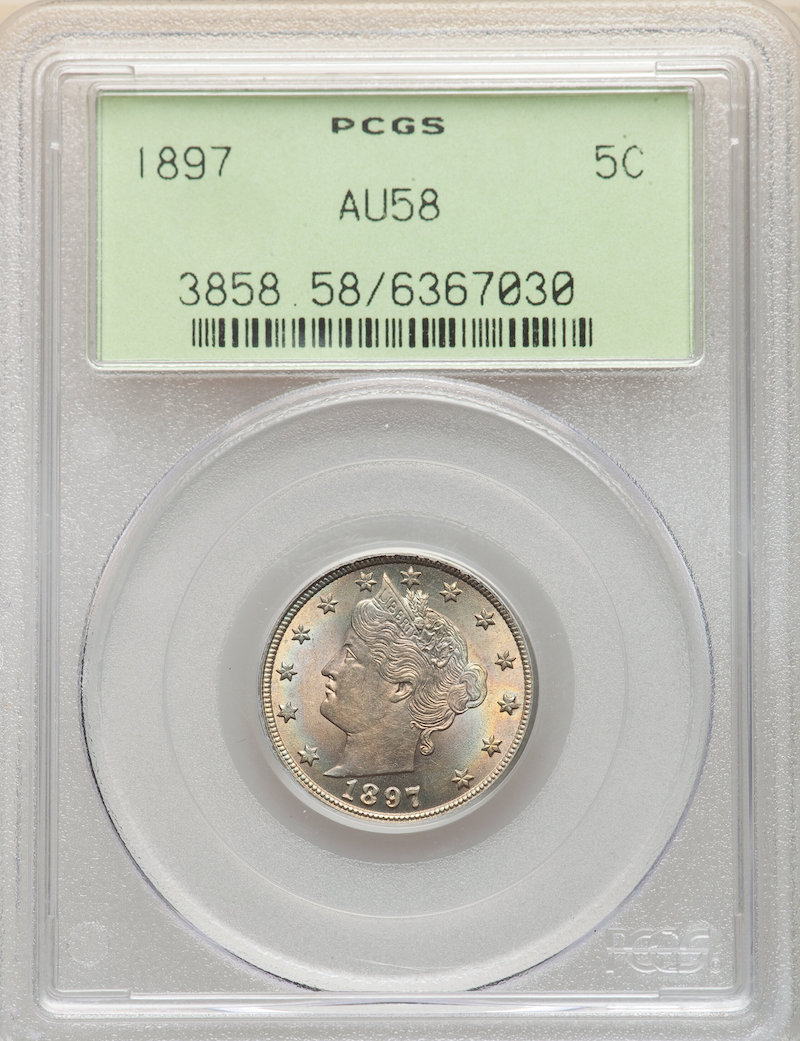 Here we have another sale notable not for price, but for an unusually high multiplier over other sales of the same coin in the same grade. This time toning probably also plays a role, but another factor is that legacy PCGS holder. I don't know the whole backstory here, and I wonder if it parallels the demand for early CGC comic holders, where some believe the grading was much stricter in those early days, creating high demand for the same item in an early holder. The sale price on this coin is about 6X its peers.
Gagging the Dictators #nn (Ace Magazines 1938) Uncertified FN+ 6.5, $5,520.00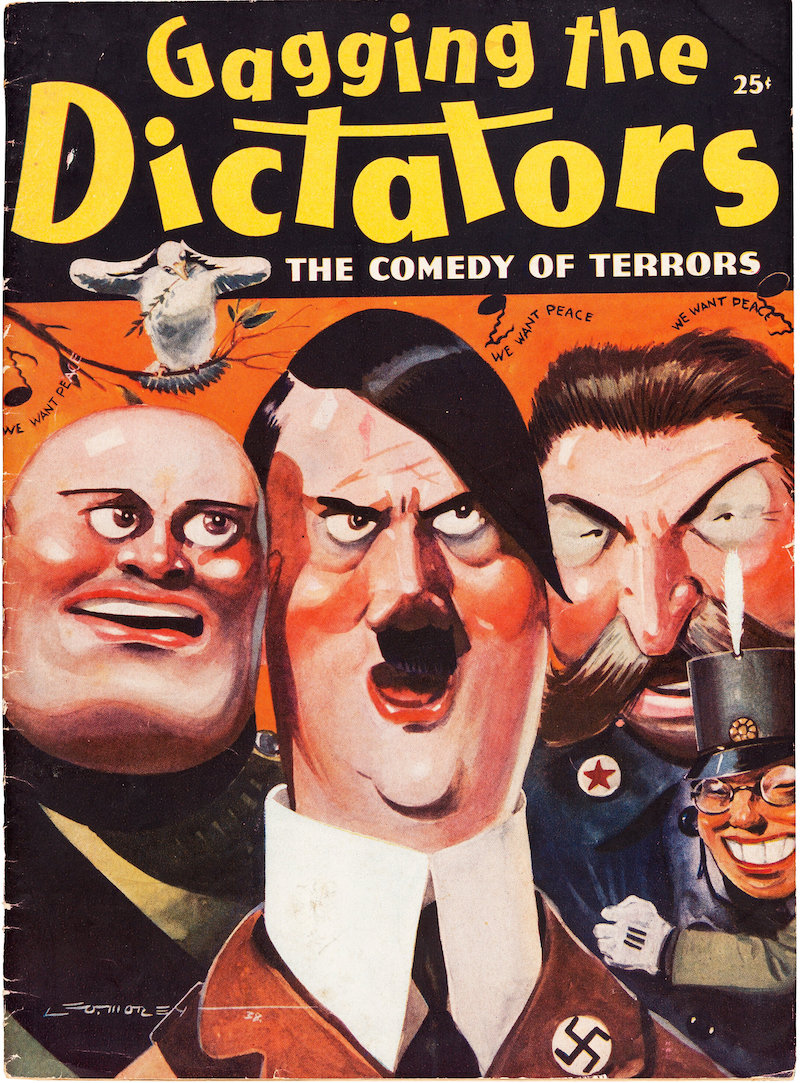 It's always fun when a magazine previously uncatalogued by Nostomania goes up for sale on the market, we capture that sale, and our code tells us from that single sale that this is a pretty special item. Taking many factors into account, I'm quite sure this "new" magazine (new to the Nostomania database) will end up ranked in the top 10 of our Top 100 Magazines list, even though as I write this, those data have not yet been computed. This 1938 Ace publication features satire/parodies focusing on Adolf Hitler, Josef Stalin, Benito Mussolini, and Emperor Hirohito.
---
---