NostoNews, July 1, 2020
by Tommy Jasmin

New pricing for 3rd Quarter 2020, market comments

The 4th of July is just around the corner, and the just-computed 2020 3rd Quarter pricing data is in. The collectibles markets remain strong throughout all this chaos. Sign in and see how your collection value is currently faring. Remember, we compute separate pricing for each grading service, as well as non-professionally graded items. Depending on the item, this may result in significant value differences when using My Lists. Below, I highlight some interesting sales for our supported categories.


---

Comics

I suspect this slabbed comic might set the record for lowest grade ever. Check this out, we have part of a page from Detective Comics #40. Not a page, but part of a page. On top of that, it's restored! So we have a purple label, CGC INC 0.1 Restored. The lowest possible grade. Normally I'd say whoever paid the slabbing costs for this may want to remain anonymous, but turns out the shoe is on the other foot. Somebody please send in a Marvel Value Stamp from an Incredible Hulk #181 and plead with them to grade it a Qualified MT 10.0.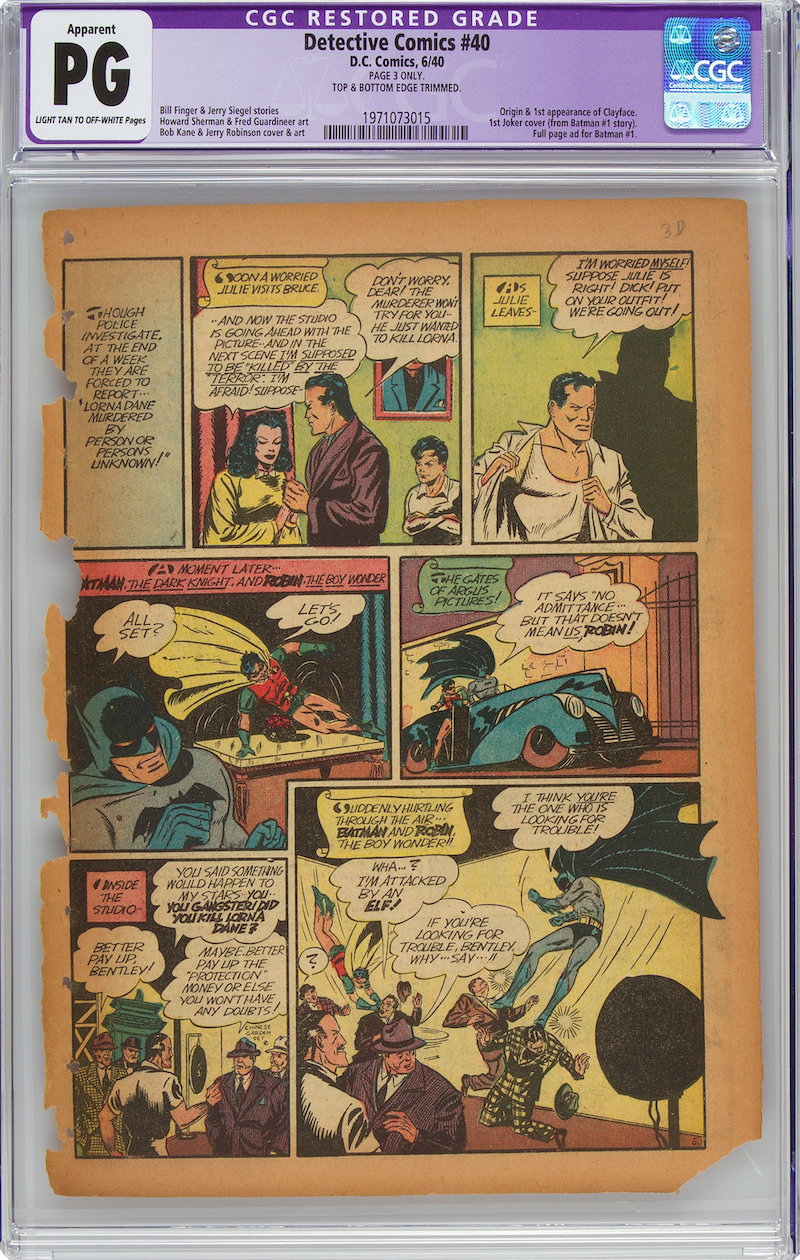 Quite Possibly The Lowest Grade Ever Recorded


Go back and sift through my past market reports. One of many themes I have hammered on over the years is the scarcity of early MLJs. Nostomania is your best bet for an accurate representation of the insane prices these achieve when they come to market, due to our ability to work well with sparse sales. Check out this great example. It's a GD/VG 3.0 Hangman Comics #6. The book is Uncertified, so it won't show up on sites like GPA or GoCollect, but Nostomania can work with this valid and very important data point. The sale price was $2,400.00, via Heritage Auctions. Besides being really scarce, a great cover evoking the exciting feel of the onset of super-heroes in the Golden Age does not hurt either.



Beating The Dead Horse Again


I am really happy to see a book that was near and dear to my heart 30 years ago pulling in some decent money now. Below is a CGC NM/MT 9.8 copy of Creatures of the Id #1, which features the 1st appearance of Frank Einstein (Madman), by Mike Allred. The early Mike Allred Madman books were a shining star for the independent titles of the era - very unique, great stories and art. Despite an abundance of CGC 9.8s, this book still pulled in $2,040.00 recently via Heritage. I strongly suspect someone was lucky to have retained an undistributed high grade stash, since the print run was only 3,000.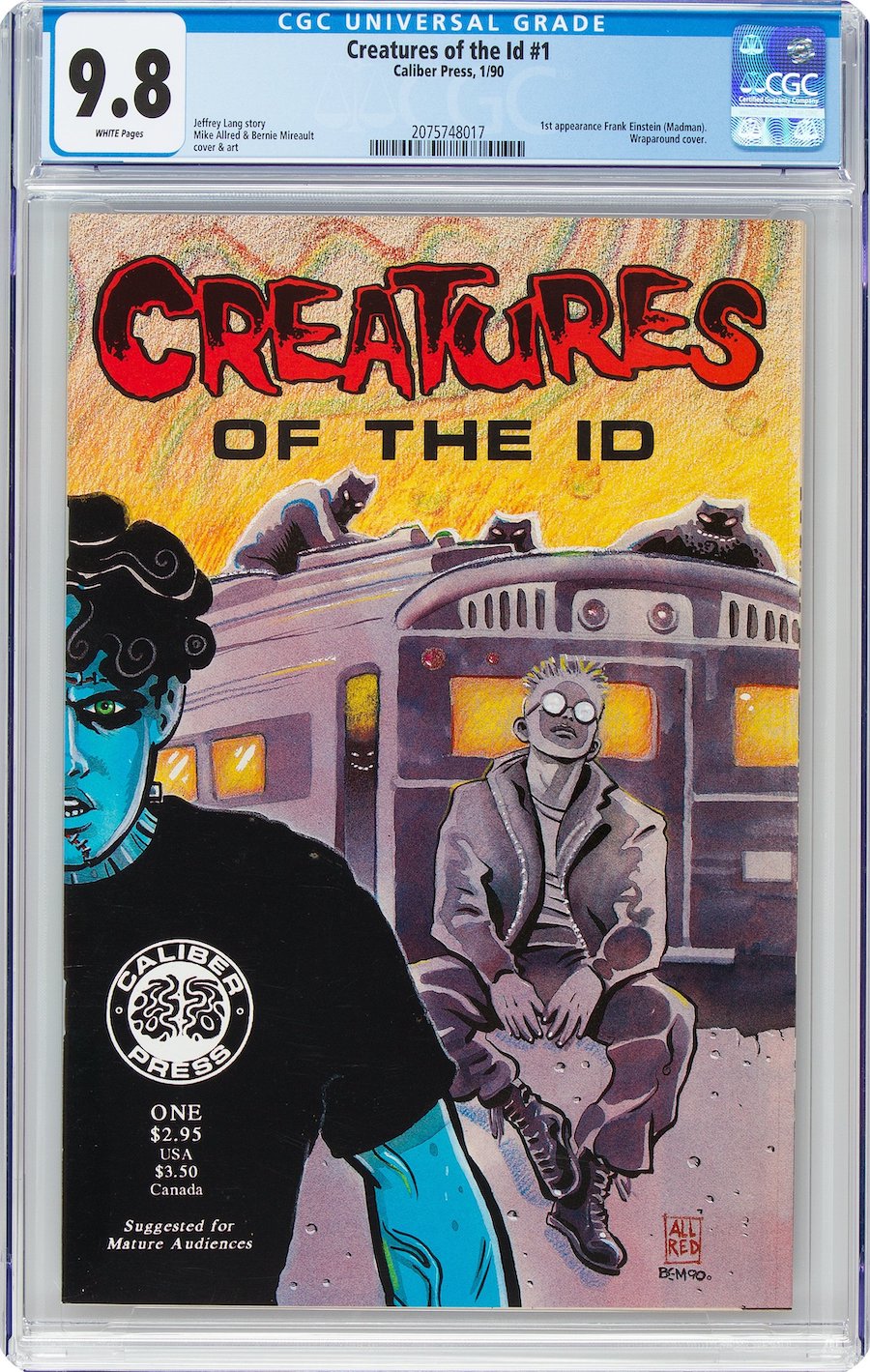 Early Signs of Greatness from Allred
Golden Age horror comics show no sign of letting up on their price increase tear. Case in point, the below CGC FR/GD 1.5 copy of Tales of Terror Annual #1. This scarce E.C. is cool because... well because it's E.C.! But a key detail needs to be clarified here to grasp the magnitude of this copy selling via Heritage for $4,080.00 - this is the absolute lowest graded copy on the CGC census.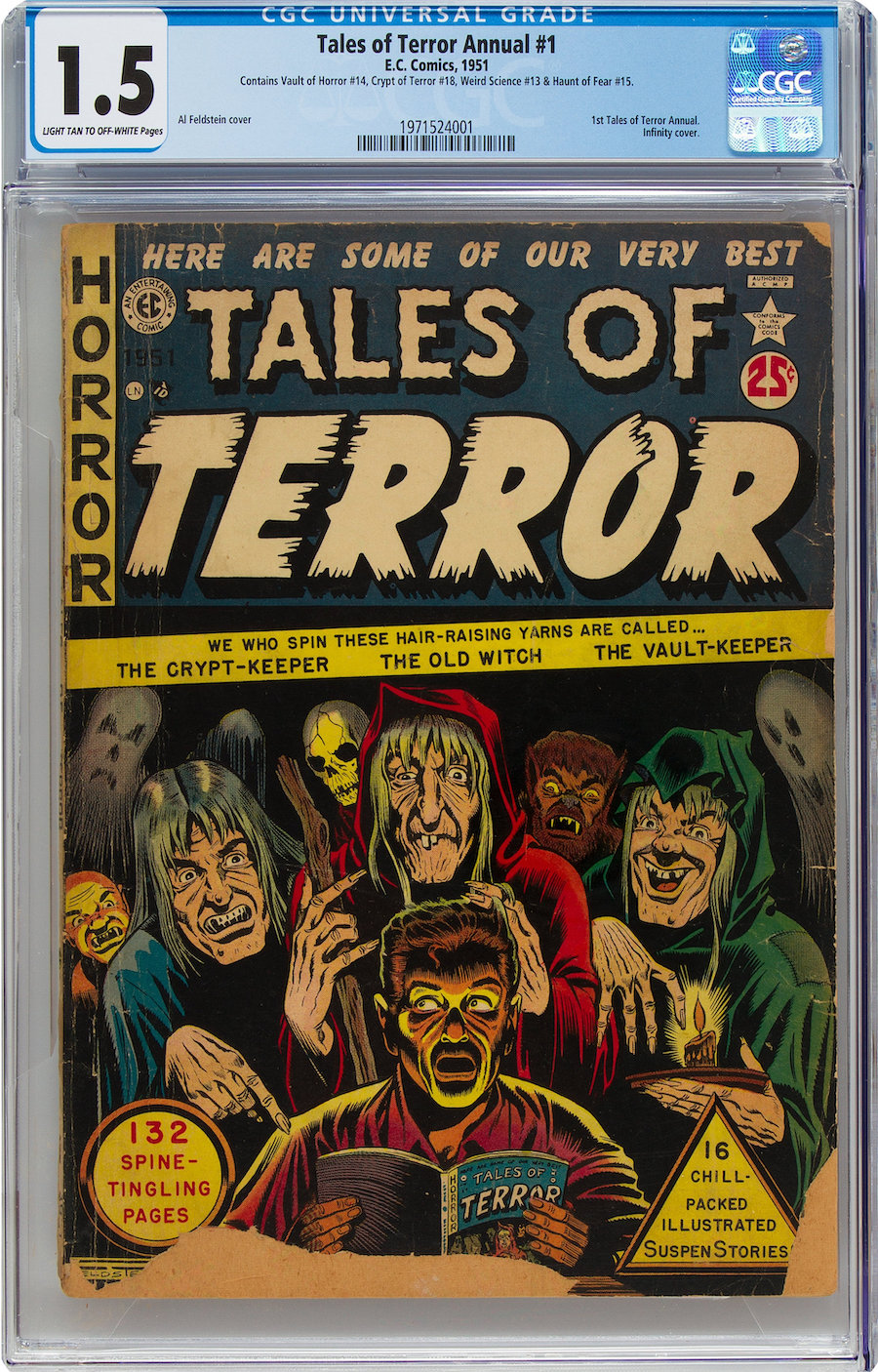 Bottom of the Barrel but Top Dollar


Apologies if I've touched on this topic before, I'm not recalling at the moment. I'm seeing an unmistakable trend of books in the "old holder" from the early days of CGC being constantly flagged as outlier sales for Nostomania. Outlier in this context meaning "better take a look at this, the sale price seems high". What's driving this? I believe it's this simple: these books predate the current pressing craze. Meaning it's quite likely many books from this era could be cracked out of those old holders, sent back in for grading and pressing, and pop out the other side a full grade higher. Another way of looking at it is simply marveling that the given book achieved that grade without pressing. Example below: Amazing Spider-Man #41, 1st Rhino, CGC NM+ 9.6, $5,280.00.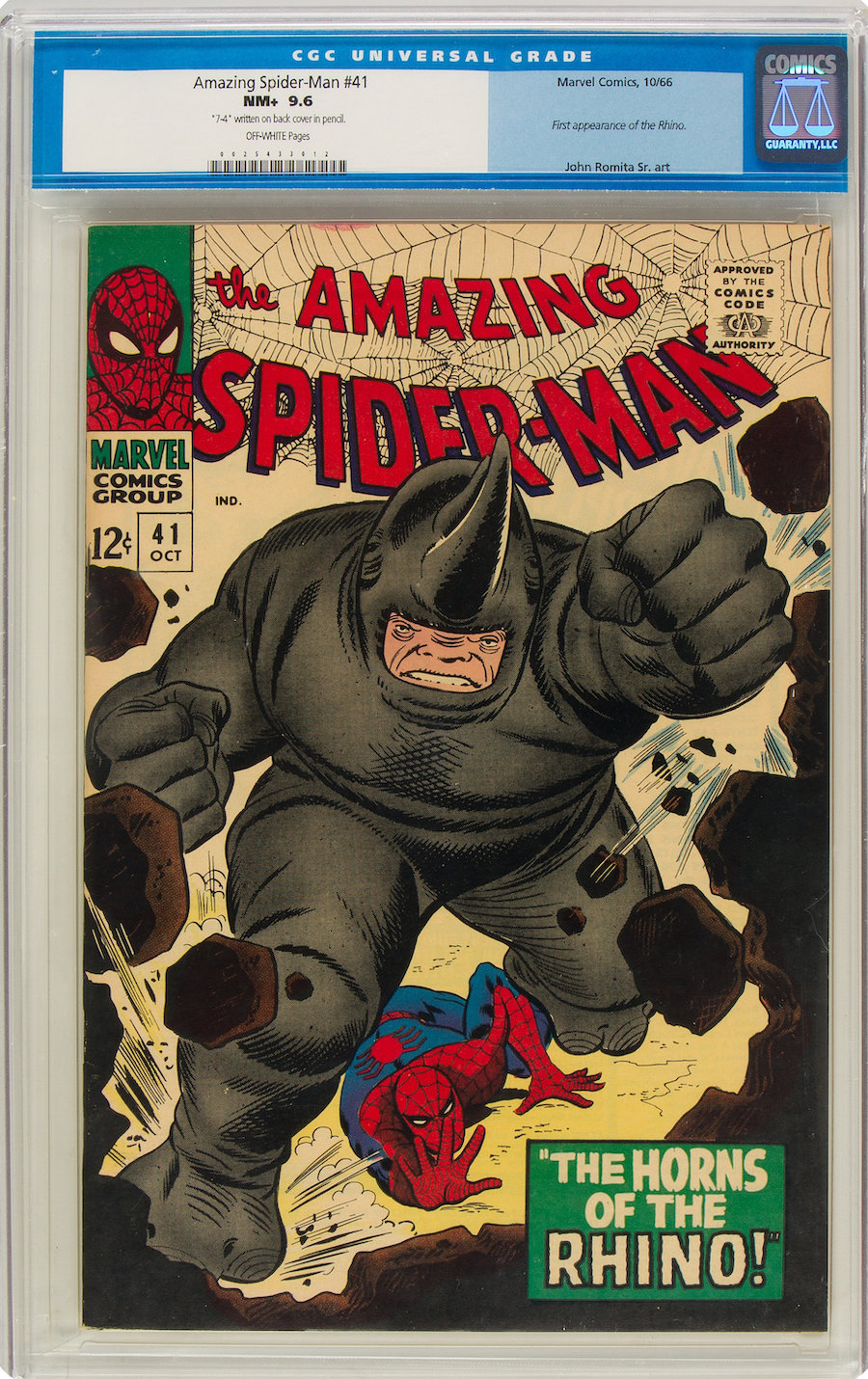 Bigger Bucks for Older Holders


What's left to exploit in the market that hasn't already caught fire? If you are feeling lucky, that would be Golden Age 1st appearances of 2nd tier characters re-introduced in the Modern Era. Say what? Ok, example below: Sensation Comics #68, featuring the 1st appearance of The Huntress. Graded CGC FN+ 6.5, this book sold recently via Heritage for $1,920.00.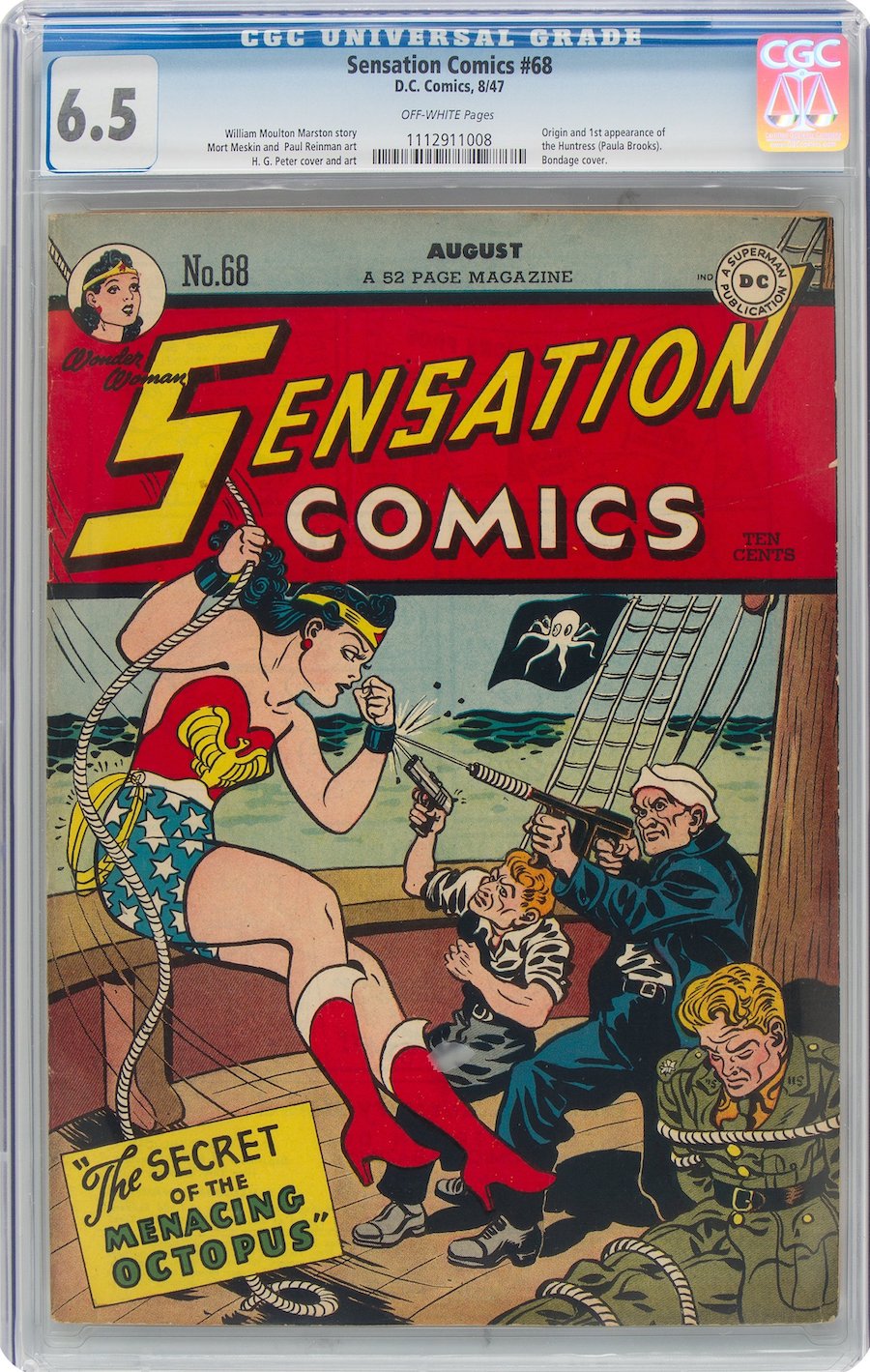 Sensational

Other items of note:
Why would a book like this go for so much? No 9.2s in the census at present.
Below: Walt Disney's Comics and Stories #55, CGC VF/NM 9.0, $2,160.00
What a cover! I love these early Golden Age Fox titles.
Below: Green Mask #6, CGC FN- 5.5, $1,680.00
One of the coolest psychedelic 60s Romance (swinger!) covers you'll ever see.
Below: Falling in Love #99, Uncertified FN- 5.5, $228.00
The Mummy vs. Flash Lightning! Admit it, you want this comic!
Below: Lightning Comics #6, Uncertified GD/VG 3.0, $1,800.00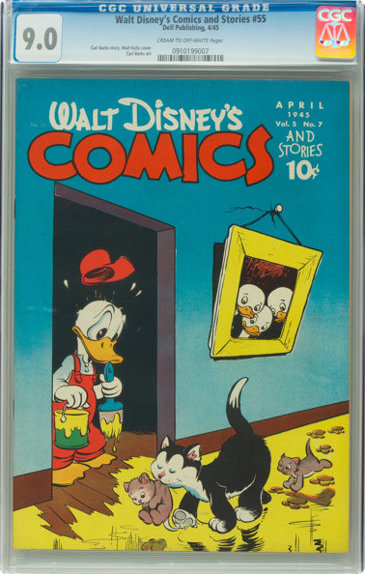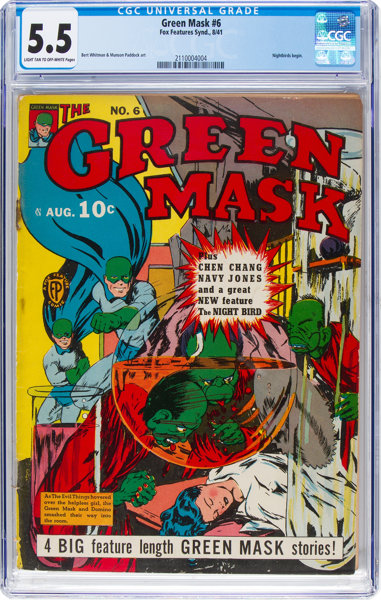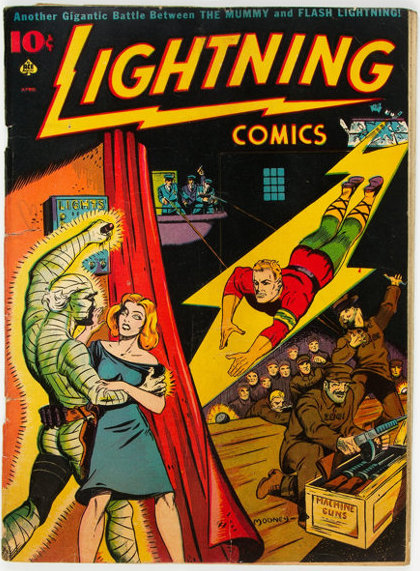 ---

Coins

This quarter I'm going to focus on coins that are considered pretty common issues, and only pop for the really exceptional examples. First up, a 1913 Type 1 Buffalo Nickel, graded PCGS MS-68+ CAC. Since 1913 Type 1 was a first year issue with a really high mintage of nearly 31 million, this is not a scarce coin at all. But in this grade, there are only three 68s with a "plus" and nothing finer. The example below sold in a recent Heritage Signature auction for $31,200.00.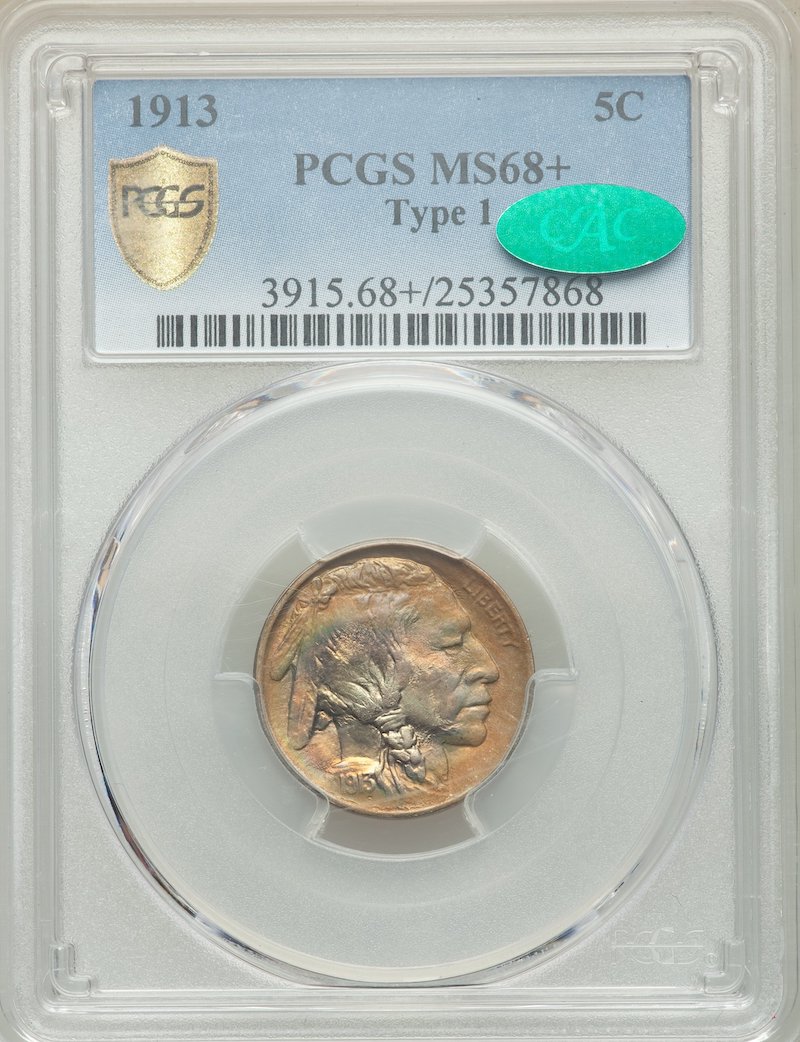 Conditionally Rare in This Grade


We have here, again, a very easy to find coin. 1925 Peace Silver Dollars are, as Heritage noted, plentiful in Gem and better condition. But once you get to here, a PCGS MS-67+ CAC, not so much. In fact there is only one numerically better coin in the census. The coin here sold in the same recent Heritage Signature auction, for $25,200.00. Technical grade aside, it's a great looking coin, nice and frosty with untoned surfaces, just brilliant.



Common Coin - but a Condition Census Rarity


Rounding out the highlights on the same theme, we have a very common Large Motto style 1864 2-Cent Piece. But this one not only grades PCGS MS-66+, it gets the Red designation. Once again, sold in the recent Heritage Signature auction, it fetched $9,000.00. This is the most we've seen for this coin and this grade. Just a great looking coin, described as having orange mint luster with a few splashes of deeper orange, and wisp blue overtones. Sounds like an experimental ice cream that should never make it to market, but perfect for an old two-cent piece.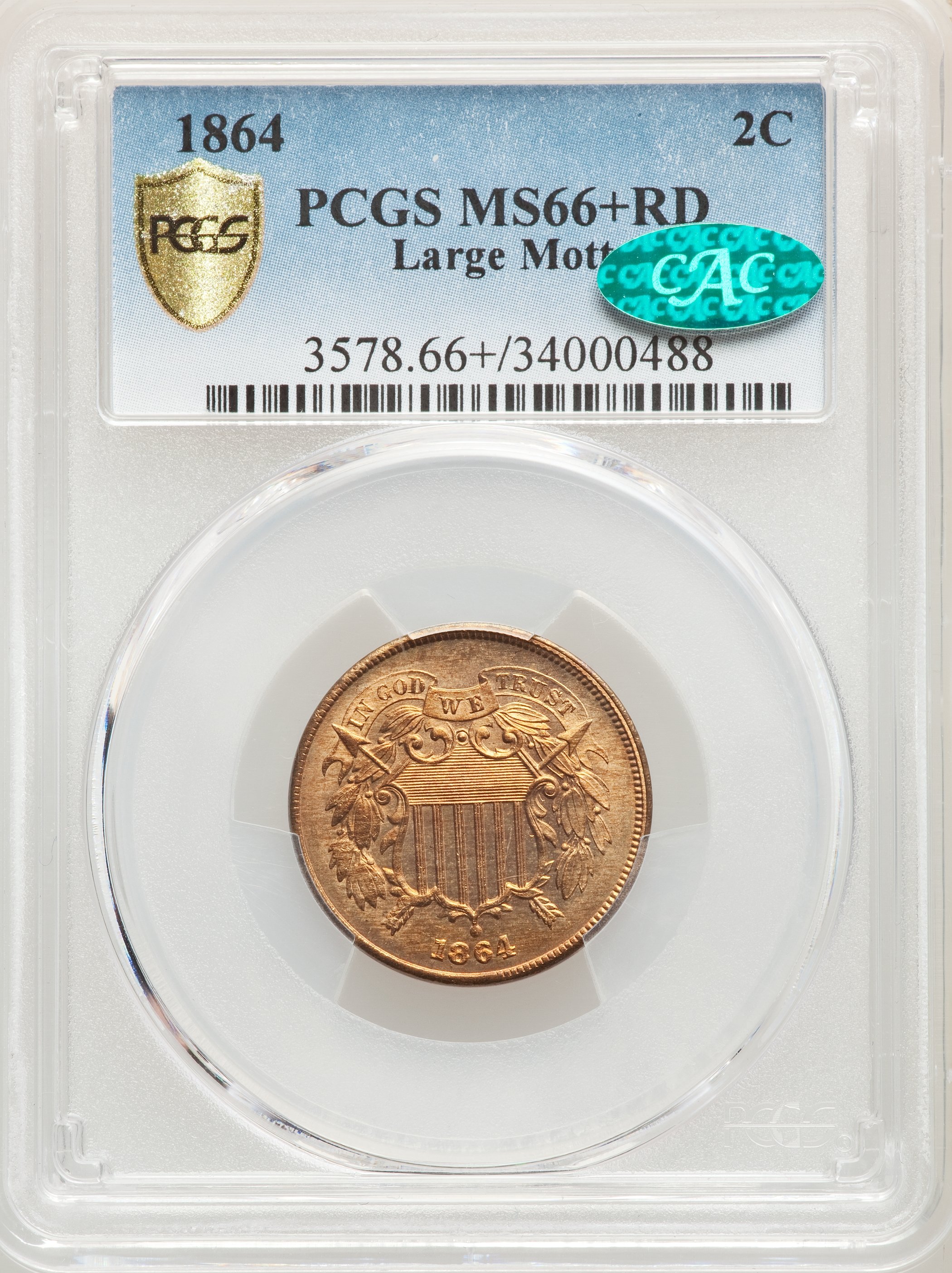 Two finer known examples at present
---

Magazines

As more magazines get sent in for certification, more variants are starting to turn up. Some more meaningful than others of course. There is a known Red Star Variant of Playboy V1 #1 that commands a premium over the regular issue, and CGC has now certified the first Red Star Variant example for V1 #4. Shown below, it graded CGC VG+ 4.5 and sold for $132.00. That may not sound like much, but once census numbers start to fill out, placement and the coveted Finest Known often becomes a big deal for almost any issue. To me, it seems like the greatest magazine variant discovery that could be made would be the 1st confirmed CGC example of a Famous Monsters of Filmland Lucky 7 Variant. It would be so cool if one of those turned up!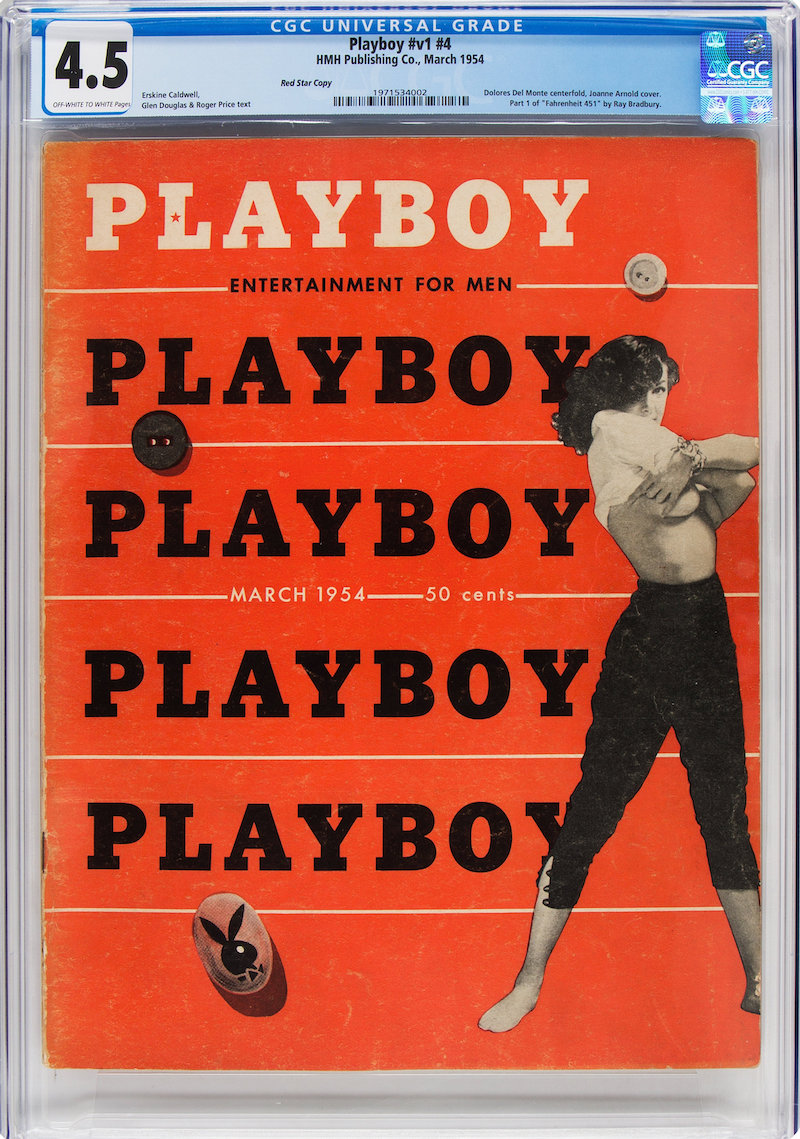 Census Placement is Key
---

Thanks, we'll see you all next month.

Visit our NostoNews Archive.