NostoNews, July 1, 2017
by Tommy Jasmin

New pricing for 3rd Quarter 2017, market comments

The just-computed 2017 3rd Quarter pricing data is here! Sign in and see how the current market is affecting your collection value. Remember, we compute separate pricing for each grading service, as well as non-professionally graded items. So if you add an item to My Lists as uncertified, your collection value will likely change much less than if that item were graded by CGC, NGC, etc. Below I make a few market observations for each supported category.


---

Comics

There's just too much to cover this quarter, so we'll just hit some highlights here. We will have to funnel all the other sales I wanted to mention onto the Twitter feed over the next week or two. First off, as some of our Premium Subscribers have been reminding us, there are quite a few Modern Age variants that are high demand and high dollar books. An example is the copy of Deadpool 45 shown below. It sold ungraded ("Used") on eBay recently for $167.50. This Skottie Young cover is one of the Marvel Hip-Hop variants, featuring the Run The Jewels album cover. Keep in mind, original cover price on the book was not cheap at $9.99, and this was a 1 to 50 retailer incentive variant.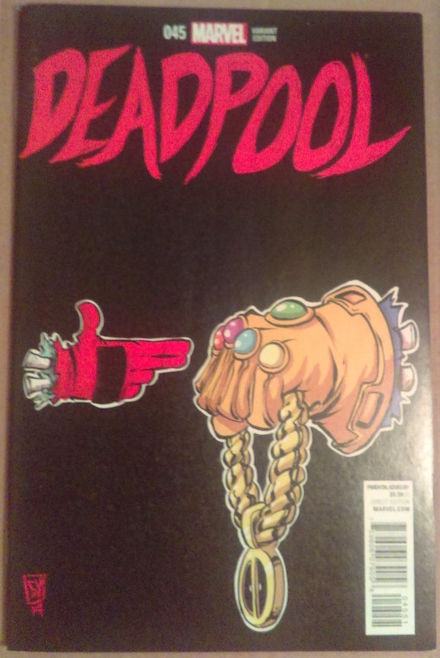 Run The Jewels Variant


Another super hot and fairly scarce Atlas shines under the spotlight this quarter. The CGC FN/VF 7.0 copy of Linda Carter, Student Nurse 1 shown below sold recently via Heritage Auctions for $1,434.00, way over the Overstreet 6.0 value of $21.00. This is why you should use Nostomania to track your collection value. You look at this book and you just know it's scarce. How many copies have any of you seen, right? What a great cover - I wish my women friends would start using "Bah!".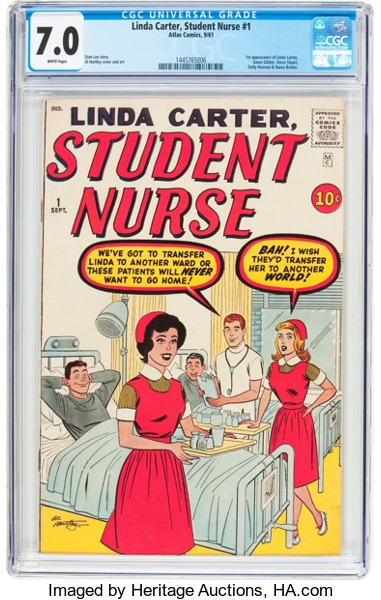 First appearance of Linda Carter


Look at this sad story folks. Star Ranger Funnies 15, CGC NM/MT 9.8, the Mile High copy. First, just ponder the fact that you are looking at a 9.8 book from 1938, the year Action Comics 1 came out. That alone should give you pause. This book sold recently via Heritage for $5,736.00. Ok sure, that's still five thousand bucks no matter how you slice it. But consider the same book sold almost ten years ago for almost the same price. Sure, the cover is a little creepy. But it's a historically significant and very scarce book. The lesson is, there is a ceiling on Mile High multiples after all. Keep reading, it gets worse.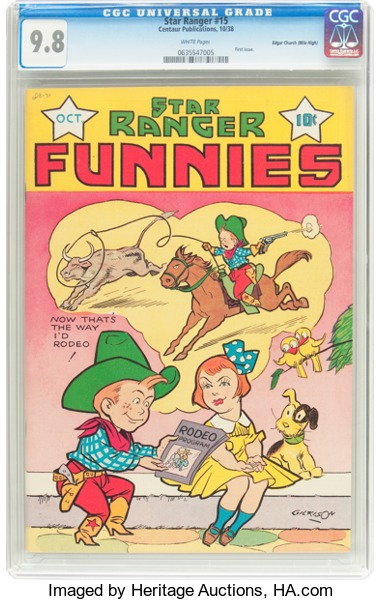 Finally, a Mile High that seems to have plateaued


Similar to the previous book, here's another early gem Mile High. Military Comics 3, CGC NM/MT 9.8, a 1941 Quality and of course, the sole Finest Known. This book also sold recently via Heritage, for $3,585.00. What makes this sale remarkable is we have a genuine key here, with the 3rd appearance of The Blackhawks. Even Overstreet says this book is a powerhouse with a 9.2 value of $1,800.00. Here's the crazy part - this exact same copy sold back in 2005 for $8,625.00. That is an enormous drop in value for what should be considered a semi-key Mile High book. You just never see this. But here we are, seeing it now.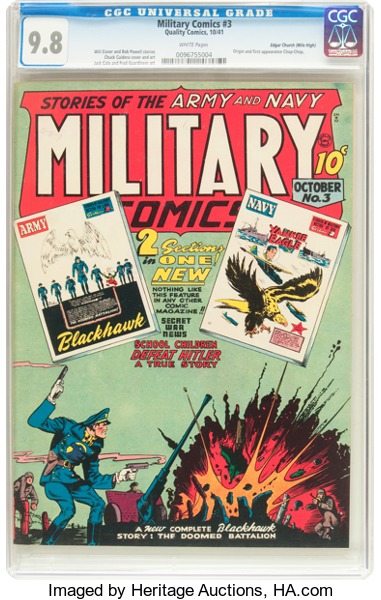 A Mile High and the engines are sputtering


Keeping with the dropping-in-value theme, check out the copy of Sheena 5 below. This book is graded CGC FN+ 6.5, but could only muster $109.00. Way below the Nostomania value, and way below the current Overstreet FN 6.0 value of $174.00. What's going on here? Sheena's a cool book, there is definitely demand. Look closer at the CGC notes, "Slightly Brittle Pages". You can't have brittle pages and get a 6.5 grade! We have complained about this CGC policy from the outset in our Nostomania Grading Guide (see the FN- 5.5 section). Clearly the buyers get it - if they agreed with the grade CGC assigned, this book would have sold for way, way more.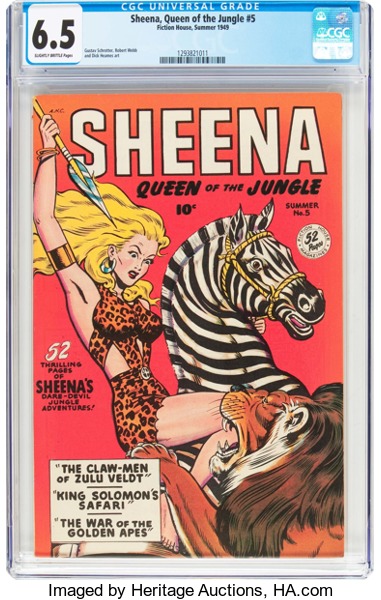 Lots of nicer copies floating out there


We'll close the comics section this round with a true rarity, Hangman Comics 8. The Uncertified FR 1.0 copy shown below sold via Heritage for $1,075.50. That's a monster sale for an uncertified 1.0 copy. Heritage says they believe this is the rarest MLJ comic of all, and give various reasons to support the theory. What do y'all think? We say probably not, but we'd like to hear what our MLJ fan site member thinks.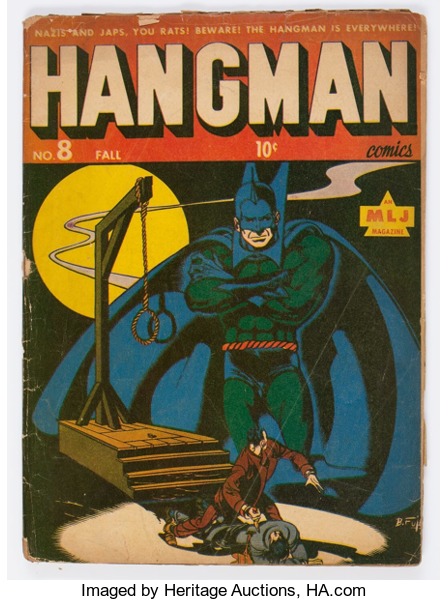 Rarest MLJ book period?

Other items of note:
Collectors are finally getting it - 9.8 books are not an automatic $100 bill.
Below: Incredible Hulk 268, CGC NM/MT 9.8, $33.00
You should buy these all day, CBCS slabs are bargains now, but it won't last.
Below: Strange Adventures 221, CBCS NM/MT 9.8, $104.00
Early Archie appearances still white hot. Riverdale effect? Check out primitive Jughead!
Below: Pep Comics 43, Uncertified GD- 1.8, $1,208.15
Killer Golden Age horror covers are still scorching hot.
Below: Strange Tales 28, CGC FN 6.0, $2,629.00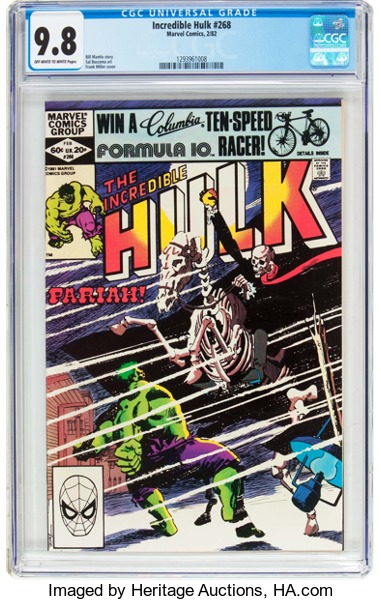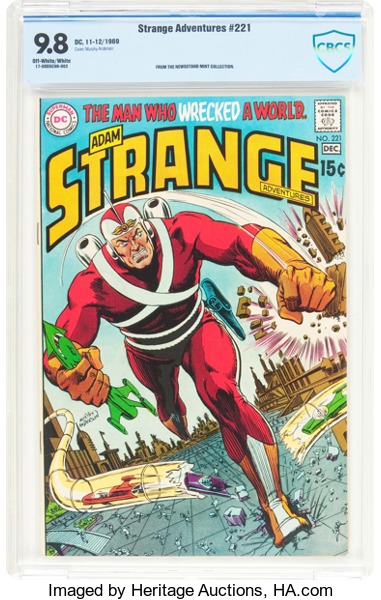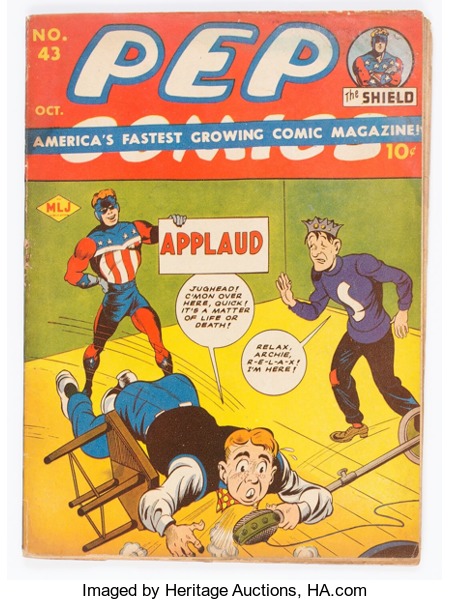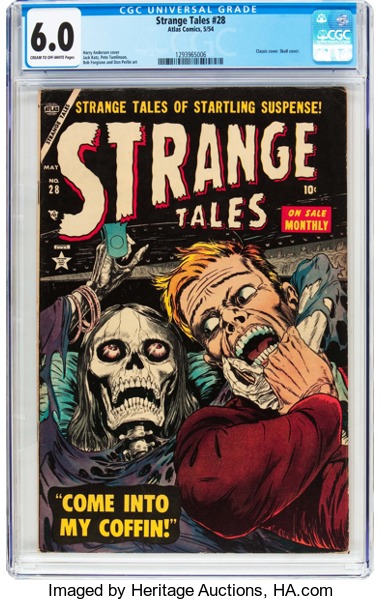 ---

Coins

We doubt anyone can show us another site that A) computes a VG-10 value for all certification options, for an 1800 Draped Bust Silver Dollar, B-4, BB-186, and B) has pricing as tight as ours. The example shown below sold recently via Heritage for $1,116.25, and our current PCGS value in that grade is $1,180.00.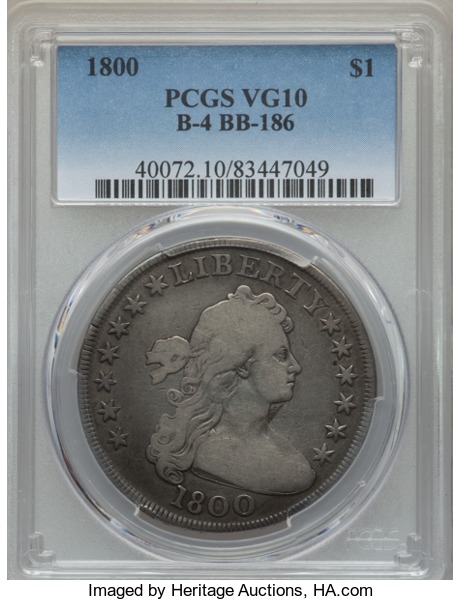 Not your average coin or grade



Another sale that really caught our eye this quarter is the 1969-S Lincoln Cent, Doubled Die Obverse, FS-101 shown below. Graded PCGS AU-53, it sold recently via Heritage for $18,212.50. It's one of the more well known rarities in the Modern Lincoln series, and this particular coin has really bold die doubling.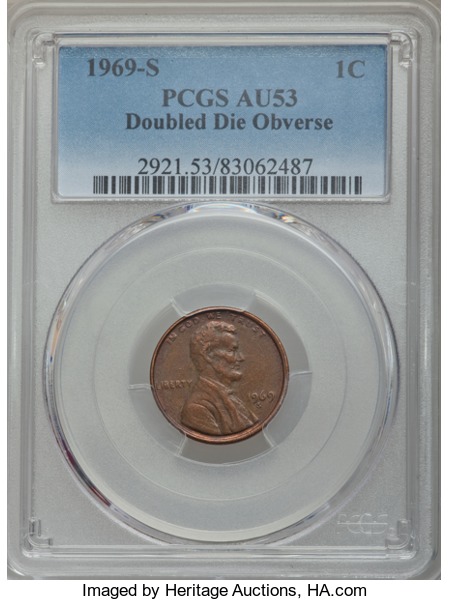 Easily visible doubling


This sale illustrates the difference that "plus" gets you on some PCGS coins. These sales often show up as outliers in our detection algorithms. The 1892-O Morgan Silver Dollar shown below sold recently via Heritage for $9,400.00. The boost is from the assigned grade of PCGS MS-65+.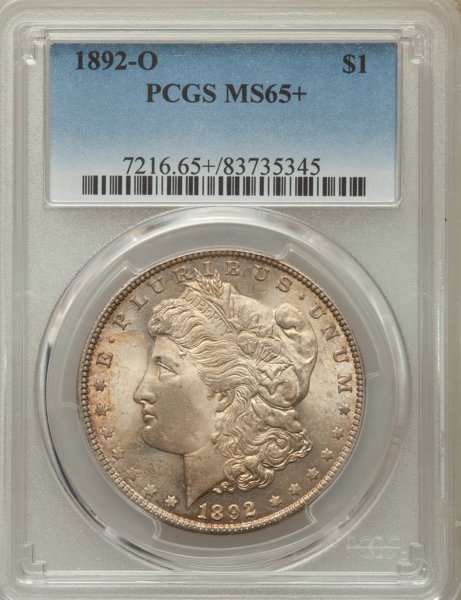 Condition Rarity in Finer Grades
---

Magazines

I'm happy to report, monster magazines seem to be finally shaking out of their slump. A nice recent sale is the CGC FN/VF 7.0 copy of Famous Monsters of Filmland 3 shown below, which sold recently via Heritage for $501.00. We are now gathering both verified eBay and Heritage sales again for magazines, so we expect to see pricing stabilize quite a bit over the next few cycles.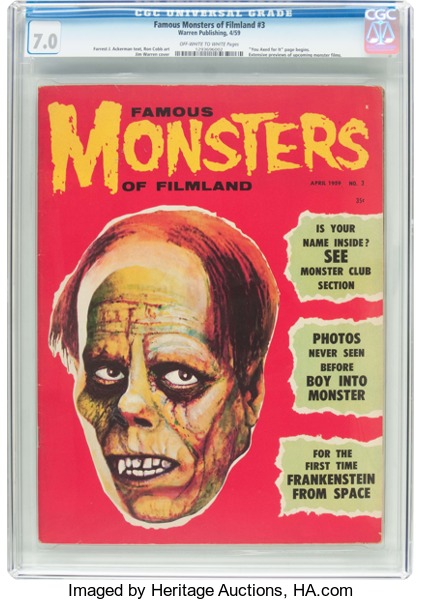 Mags bust out of yearlong slump
---

Thanks, we'll see you all next month.

Visit our NostoNews Archive.