NostoNews, July 1, 2016
by Tommy Jasmin

New pricing for 3rd Quarter 2016, market comments

The just-computed 2016 3rd Quarter pricing data is here! Sign in and see how the current market is affecting your collection value. Remember, we compute separate pricing for each grading service, as well as non-professionally graded items. So if you add an item to My Lists as non-graded, your collection value will likely change much less than if that item were graded by CGC, NGC, etc. Below I make a few market observations for each supported category.


---

Comics

It looks like MLJ is finally having its day. Sales of early Archie and Pep Comics are super hot. And so leading off this quarter's market report is the sale of Pep Comics 34, pictured below. Graded CGC NM- 9.2 (and the San Francisco copy), this book sold recently via Heritage for an amazing $57,360.00. Sounds crazy, but look at that cover! Isn't that just one of the greatest Golden Age covers you've ever seen? A slavering Nazi officer-ghoul with a hypodermic needle! The term "classic cover" gets thrown around too often, but if applies anywhere it's right here!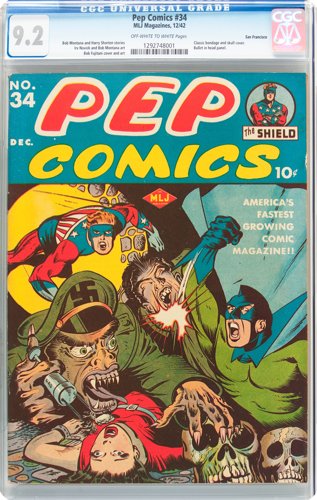 And don't forget the bondage!


Speaking of dog days, it looks like Fawcett is having a resurgence as well. We had a PR 0.5 Whiz 1 go for over $15,000.00 this quarter, and check out the Captain Marvel Adventures 1 shown below. Graded a modest CGC VG/FN 5.0, it pulled in an impressive $38,240.00 recently, of course via Heritage. It should be no surprise that what's driving the huge price increases is a Captain Marvel feature film on the horizon.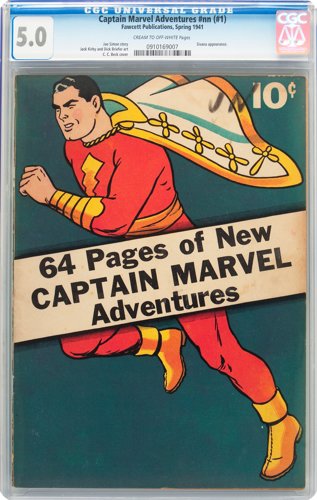 Film in the works, off to the races


The Journey into Mystery 102 sale shown here is impressive period. To net $8,962.50 for a CGC NM 9.4 is a story in itself. Consider the current Overstreet NM- 9.2 value is only $625.00. What's ours? Go look it up! Anyway, the striking thing to me is not that long ago (in 2012), a much better CGC NM+ 9.6 copy sold for "only" 2,629.00. I tell you what, if I was the owner of that copy, I'd be mailing it off to Heritage tomorrow!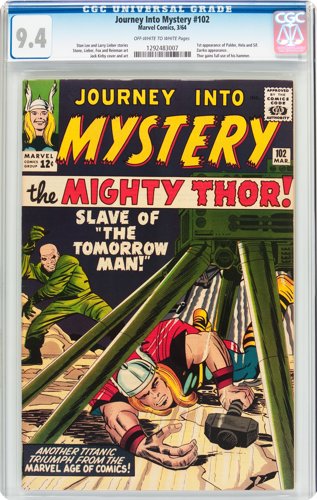 Oh yeah, there's also a 9.8 out there


I know I pick on Harvey's from time to time, and admit I am not a big fan of the Richie Rich. But I can't deny the numbers these Harveys continue to generate, wow! Sold via Heritage, shown below, Richie Rich 1 in CGC NM+ 9.6 brings a stunning $48,995.00. Some rich guy reliving his youth? Well what about the under-bidder, remember, at least one other collector was pushing that hard. Always interesting to me as well are cases like this where the comic is nowhere near the first appearance of the character.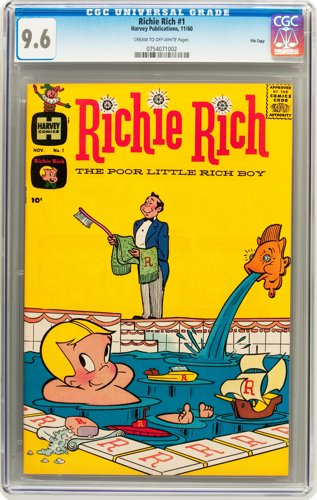 Tied with two other copies for Finest Known


I'm happy to see Metamorpho finally start pulling some dollars, I just always thought that was a great idea for a character - an element man! Hey, it makes sense. Well, I suppose I should ask a chemistry professor if it really makes sense, but heck its comics, stretches are fine. Brave and the Bold 57, CGC NM 9.4, pictured below. Sale price, courtesy of Heritage Galleries, $2,390.00. Origin and 1st appearance, and yes, several better copies floating out there.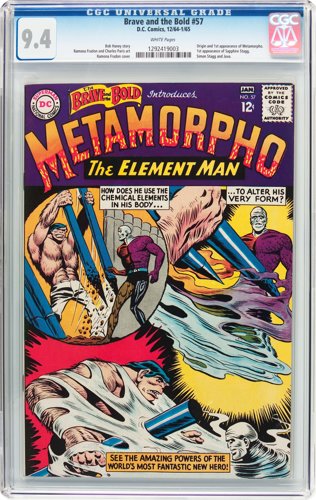 Well turn myself to gold and file my nails


Ok, let's talk about the short-lived Spectacular Spider-Man magazine from the 1960s. Only two issues, and I always thought it was a neat novelty, with those painted John Romita covers, especially number 2. But the values have always been hard to pin down. Below we have a CGC NM/MT 9.8 copy of issue 1, which (yes, via Heritage) recently pulled in a really impressive $8,663.75, way more than any of the several other 9.8 copies have sold for. Now compare with issue 2, the way better cover. In my smaller feature section below, we see two more recent SSM sales. First, a CGC NM/MT copy, same grade as this book, bring in only $382.40. What the hell? A possible explanation is the fact that a MT- 9.9 copy sold via Heritage around the same time, bringing a monstrous $10,157.50. The divide between 9.8 and 9.9 can be so huge! People see this in our Pricing Details section and are skeptical but it's real folks, that bend in the curve is nearly exponential. Think about it, this is only 1 point on a 1 to 100 scale, wow.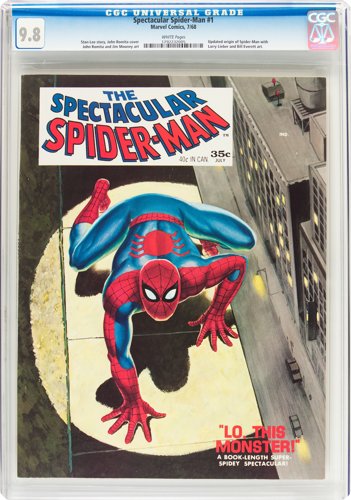 What a difference 1 point makes

Other items of note:
As blathered about above, SSM 2, example 1.
Below: Spectacular Spider-Man 2, CGC NM/MT 9.8, $382.40
And SSM 2, example 2.
Below, Spectacular Spider-Man 2, CGC MT- 9.9, $10,157.50
What a cover! The very tough to find Planet Comics 14.
Planet Comics 14, CGC VG/FN 5.0, $3,824.00
And just so we're not entirely Gold and Silver this market report...
Below, Cheval Noir 7, CGC NM/MT 9.8, $334.60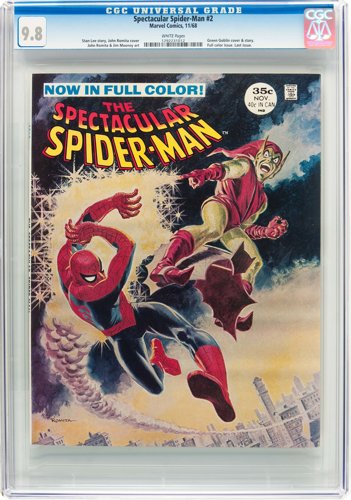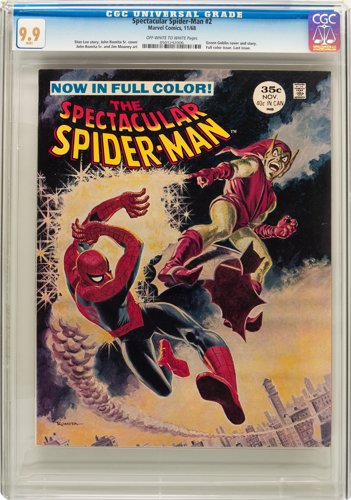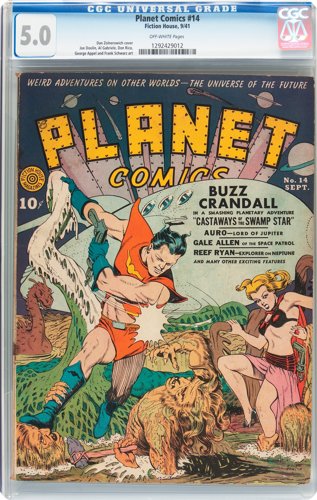 ---

Coins

A 1920-S Liberty Walking Half Dollar should not be that big a deal, considering the high mintage at 4.6 million pieces, wow. But this NGC MS-65 specimen brought in $42,300.00 recently via Heritage, multiples over previous sales in the same grade. What's the explanation? It's not always rational when multiple bidders compete for one gem item. Apparently it's very hard to find a decent strike of this issue, and this one is outstanding. There are eleven finer pieces out there. This sale set off some alarms in our pricing code.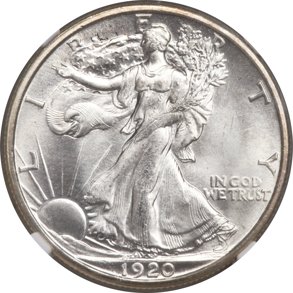 40 others in this grade



Since I love the walker series, let's go a notch higher. Pictured below is a 1921-S Liberty Walking Half Dollar that is graded a notch higher than the previous coin at NGC MS-66. Some will say the mintage is low, but at over a half million I disagree with that. This coin however ties for finest known among any grading service, and I guess that's reflected in the remarkable sale price of $188,000.00. I can't imagine having that much money to spend on a single coin, but I do remember Gary Carter telling us "when you go to a show, try to spend your money on only one or two really nice items". Great advice Gary.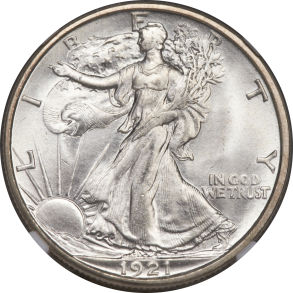 First time offered in two decades at this grade


Another series I have a soft spot for is the Standing Liberty Quarter. Here is a great example sale from this past quarter. The 1926-D example shown below is graded NGC MS-65 Full Head. That FH designation adds a lot of punch to the sale of course, and this particular coin was auctioned recently by Heritage, selling for an amazing $49,350.00. Another sale that set off alarm bells in our pricing algorithms. Only seven Full Head examples have been CAC endorsed to date.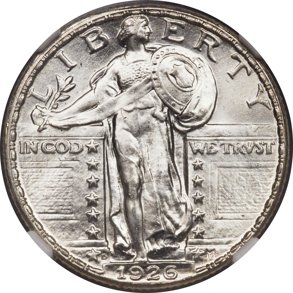 One of the holy grails in the series
---

Magazines

Magazine sales have been picking up recently, particularly CGC Playboy and Famous Monsters. And we've got a record breaker this quarter. The CGC NM 9.4 copy of Playboy 1 shown below, auctioned recently via Heritage, brought it an astounding $71,700.00. The sale puts this mag firmly in the #1 slot on our Top 100 list. If anybody knows why the Newsstand Edition seems to command much higher dollars than the other variants, drop us a line, I'm curious.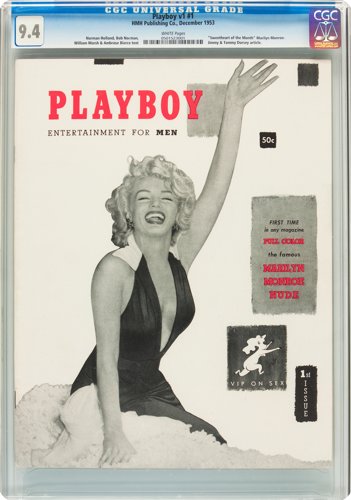 Shatters the previous record
---

Thanks, we'll see you all next month.

Visit our NostoNews Archive.