NostoNews, July 1, 2015
by Tommy Jasmin

New pricing for 3rd Quarter 2015, market comments

The just-computed 2015 3rd Quarter pricing data is here! Sign in and see how the current market is affecting your collection value. Remember, we compute separate pricing for each grading service, as well as non-professionally graded items. So if you add an item to My Lists as non-graded, your collection value will likely change much less than if that item were graded by CGC, NGC, etc. Below I make a few market observations for each supported category.


---

Comics

If you read last month's NostoNews, here is a great example of Heritage sales now acting as the key driver for scarcity index. According to Heritage, the copy of Speed Comics 28 below, a CGC GD/VG 3.0, is the first copy they have ever auctioned off. The hammer price shows how this clearly equated to demand, with a record $2,390.00 changing hands. And this is with a detached cover and two pieces of tape on the cover. Given this, we feel the 3.0 grade was a stretch.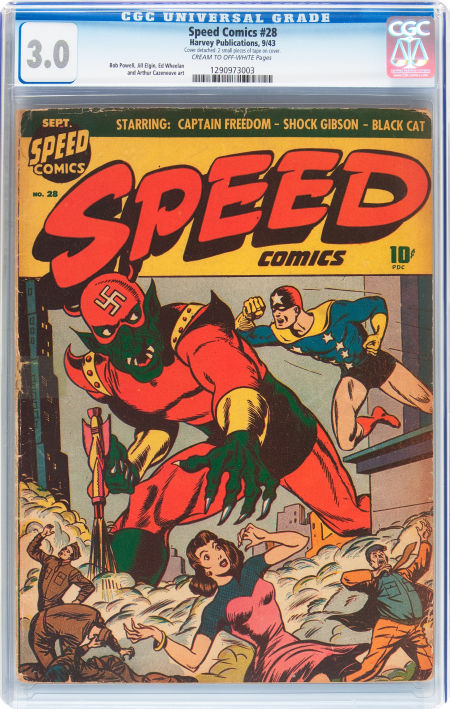 Heritage - the new Gerber Scarcity Index


I can honestly say I'm not sure what is heating this book up, but something is going on with Hawkman 4, featuring the origin and first appearance of Zatanna. You tell me, but at CGC NM 9.4, it's far from finest known, yet is smashing records with a sale price of $3,346.00. Super hot book.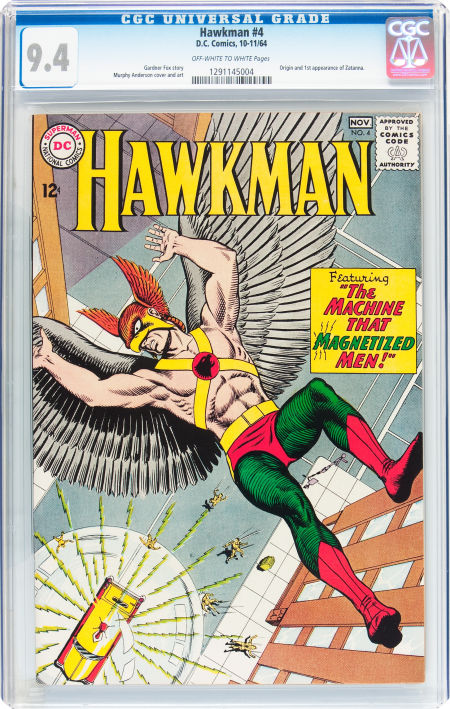 Not sure what gives here


So far, CBCS books seem a little sluggish out of the chute. Our algorithms are only detecting low outliers so far. This means compared to CGC counterparts, the prices realized are fairly low. Take the Amazing Spider-Man 152 shown below. Graded CBCS NM/MT 9.8, it realized only $167.30, much below recent CGC sales in the same grade, which average around $400.00. You can view these data by drilling down into our pricing section to research actual sales.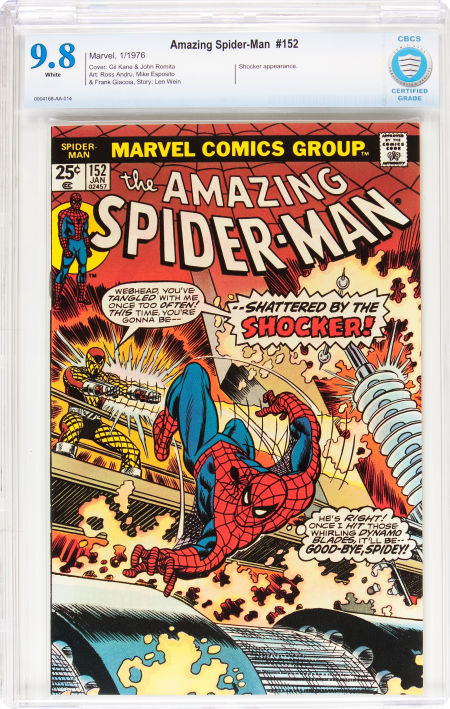 CBCS not keeping pace with CGC so far


With Guardians 2 speculation brewing away, books like Thor 165 are white hot. Featuring the first appearance of Adam Warlock, even a mediocre uncertified copy like the FN+ book below are setting price records. This one sold for a very impressive $203.15.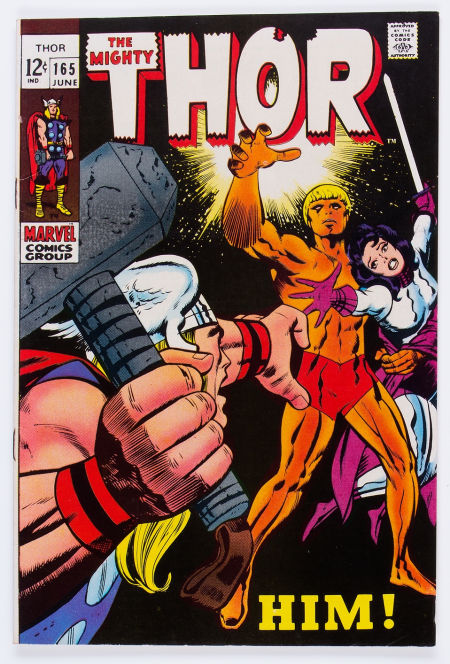 Warlock white hot


Every dog has its day it seems, and now Aquaman steps into the spotlight. A remarkable sale this quarter is Aquaman 35, CGC VF 8.0. Shown below, this book recently sold for $866.38. It features the first appearance of the Black Manta and an Ocean Master appearance. The grade is decent but there are many higher graded copies out there.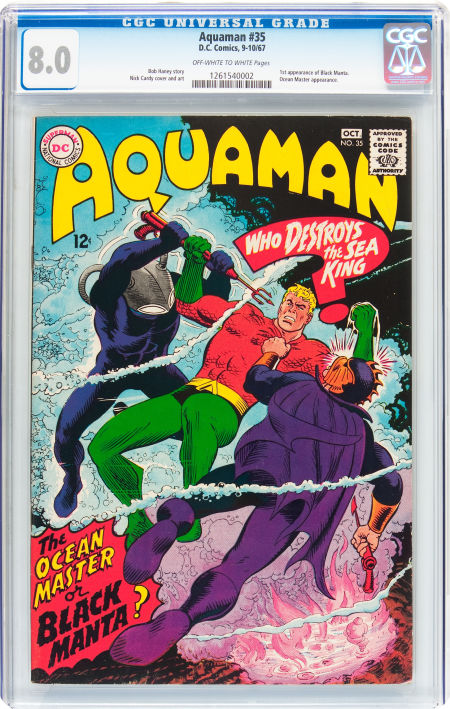 Aquaman takes the stage


Mile High copies always overperform, and tend to skew our pricing, for better or worse. This is the third time Heritage has flipped the Mile High Action Comics 25, graded CGC NM+ 9.6. The previous sales were $34,500.00 in 2002, a correction to $27,600.00 in 2005, and now, 10 years later, it went for a very impressive $43,020.00.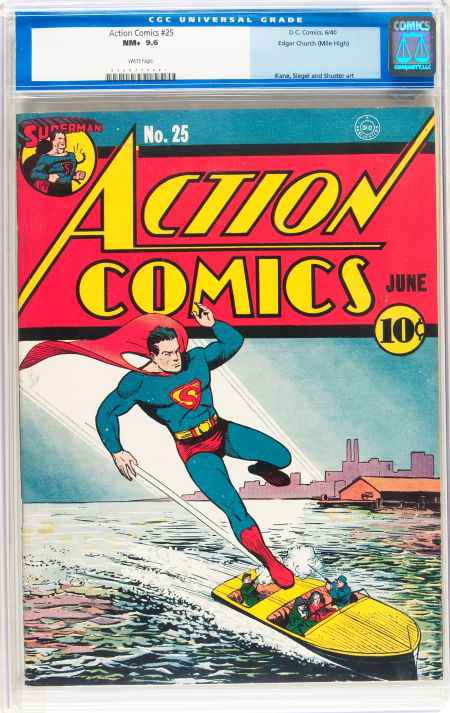 Mile High always delivers

Other items of note:
Not long ago this copy of More Fun could be bought at a comparable price in VF- 7.5.
Below: More Fun Comics 74, CGC FR/GD 1.5, $1,015.75
Previous quarter bin books are bubbling out as cash cows.
Below, Tales of the Teen Titans 44, Uncertified VF/NM 9.0, $79.00
Another super scarce book lights the market up, only two copies CGC graded.
Below, Weird Comics 18, CGC GD/VG 3.0, $2,760.45
A Bronze Age book closing in on $10,000.00? Yes, 1st Swamp Thing
Below, House of Secrets 92, CGC NM+ 9.6, $8,365.00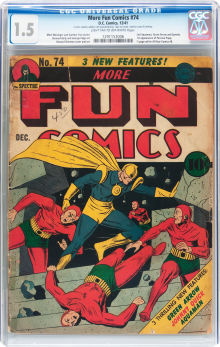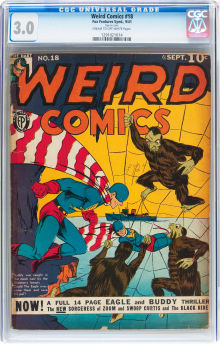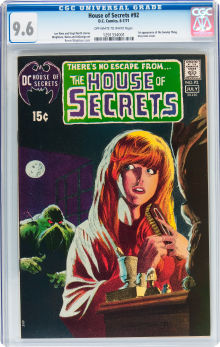 ---

Coins

A very interesting sale this time around is the 1891-O Proof Seated Quarter. With only two known specimens, this coin doesn't even have a PCGS number. Is PCGS just bitter because NGC has gotten the nod on grading this coin? Come on PCGS, add it to your roster and give it a number! The NGC PR-62 example below sold recently via Heritage for $9,987.50, and I'm surprised it did not go higher.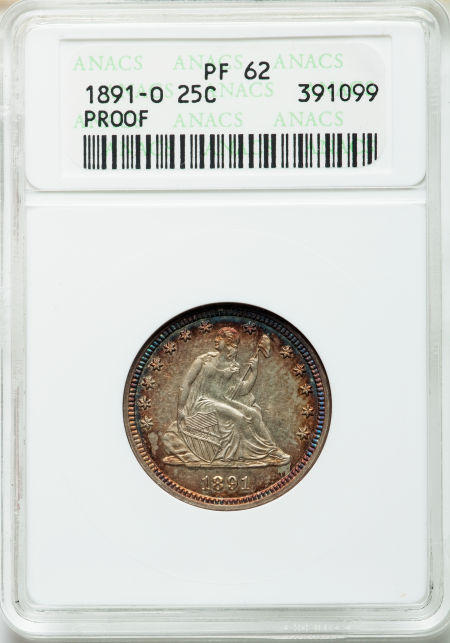 Two known, no PCGS id number



I'm always a little puzzled at how modern Lincoln Cents can at times pull in such big bucks. This example is a 1995 Lincoln Cent, Doubled Die Obverse. Graded NGC MS-69, it netted $1,468.75 recently via Heritage, and that is actually a bit below what it had been averaging. It is a gorgeous coin, and tied for Finest Known with only one PCGS coin in this grade, so there you go.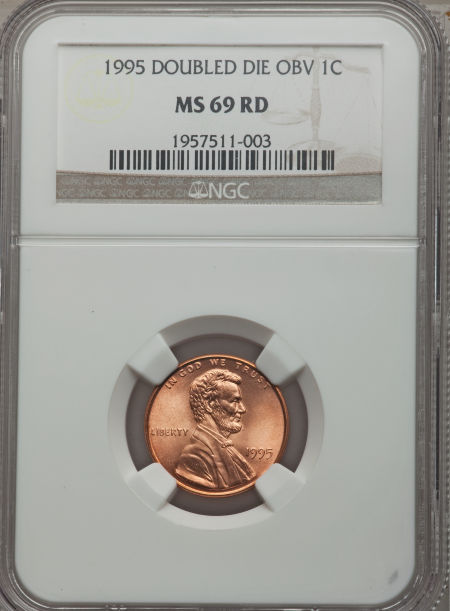 Finest Known


Rounding out coins this quarter is a stunning 1999 American Silver Eagle. The coin is graded a perfect MS-70 by NGC. PCGS has not graded any MS-70. The stunning part is the sale price, a very surprising $17,625.00. There were over 7 million of these coins minted, and others in this grade have easily broken the $20,000.00 mark in the past.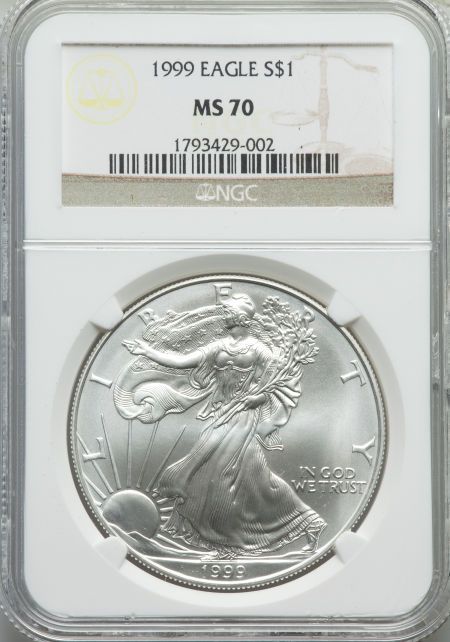 Picture Perfect
---

Magazines

CGC graded copies of early issues of Playboy continue to slowly appear on the market. The issue below is Volume 3, #6, graded CGC FN/VF 7.0. The interesting point here is comparable books will sell in the $40.00 to $50.00 range graded anywhere between 7.0 and 9.0. This tells me collectors are just looking for any graded copy, just to have a slabbed book for their collection. This book sold for $48.00. There are 12 better copies, but there just aren't many sales examples to guide buyers.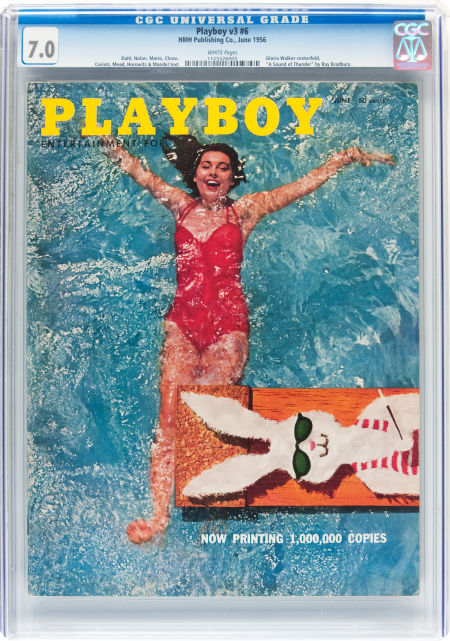 More data needed to settle out pricing
---

Thanks, we'll see you all next month.

Visit our NostoNews Archive.