NostoNews, July 1, 2013
by Tommy Jasmin

New pricing for 3rd Quarter 2013, market comments

The just-computed 2013 3rd Quarter pricing data is here! Sign in and see how the current market is affecting your collection value. Remember, we are now computing separate pricing for each grading service, as well as non-professionally graded items. So if you add an item to My Lists as non-graded, your collection value will likely change much less than if that item were graded by CGC, NGC, etc. Below I make a few market observations for each supported category.


---

Comics

This has been a crazy quarter for comic sales, and certain items are doing their best to throw our pricing algorithms out of whack. A great example is Walking Dead sales. Take the CGC FN/VF 7.0 copy of issue 1 shown below, which sold recently via our friends at Heritage for $788.70. Think about this, it's not a 9.6 (over 500 copies certified), not even close to a 9.4 (over 250 copies certified). This is a 7.0, one of the lowest certified copies (only three graded lower), and the sale price is still approaching a thousand dollars!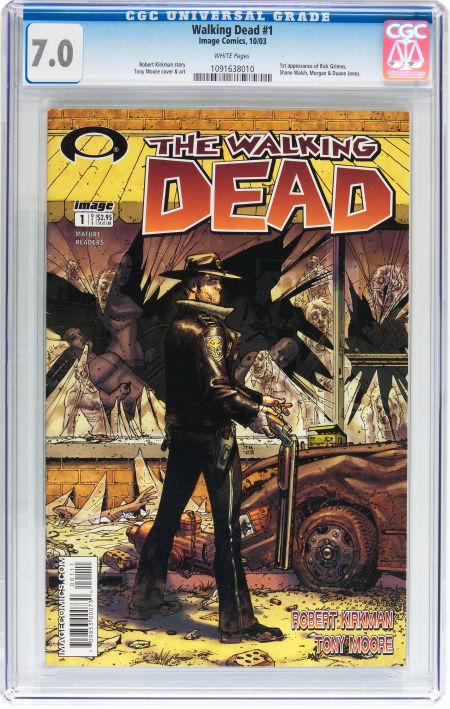 Plenty of life here


Sales of 9.9 and 10.0 books continue to push our high end pricing up as well. If it's a key and it nabs one of those coveted CGC grades, look out. Take the Amazing Spider-Man 252 shown below. CGC graded MT- 9.9, it features the 1st time Spidey strapped on the black costume. Consider there are about 3,000 CGC certified copies in 9.4, 9.6, and 9.8. Pull a 9.9, send it off to Heritage, and you are printing money. This particular sale netted $5,078.75.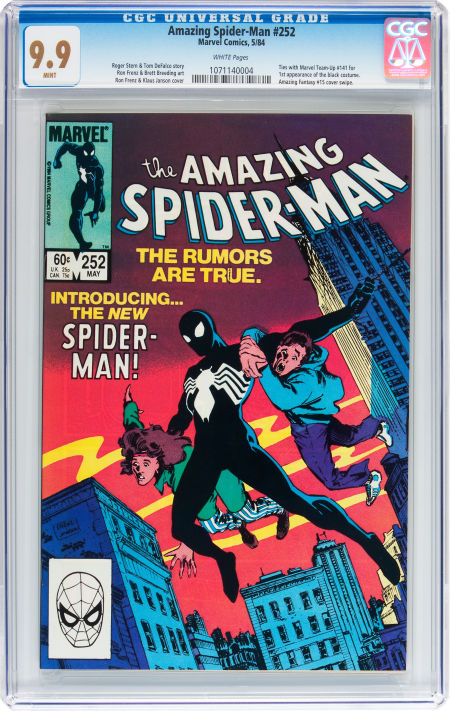 7 copies certified CGC 9.9


More crazy numbers here, but this time from the early Golden Age of comics. The Batman 3 shown below, graded CGC NM- 9.2, sold for a very hefty $40,331.25. At first glance, this is hard to explain. At second glance, still very hard. It's not a Finest Known, but it is an iconic black cover book and contains the first Catwoman appearance in costume.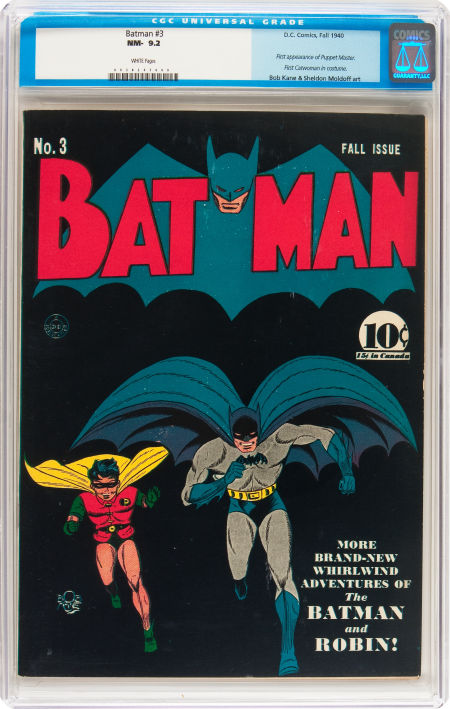 Classic early Bats cover


But just to show not all that's gold glitters, check out the copy of Green Lantern 25 shown below, also from the Golden Age. Graded CGC VF+ 8.5, this book should have pulled in between 3 and 4 thousand dollars. Don't believe it? Check recent Nostomania sales from Heritage in the Pricing section. Why did this copy underperform so much, bringing in only $717.00? Ya think maybe the tan pages note had something to do with it? This is something CGC still doesn't get - you have to factor in page quality when assigning the overall grade. Tan pages means one foot in the grave. This book is decomposing much faster than its peers. Apparently the savvy Heritage buyers do get this point.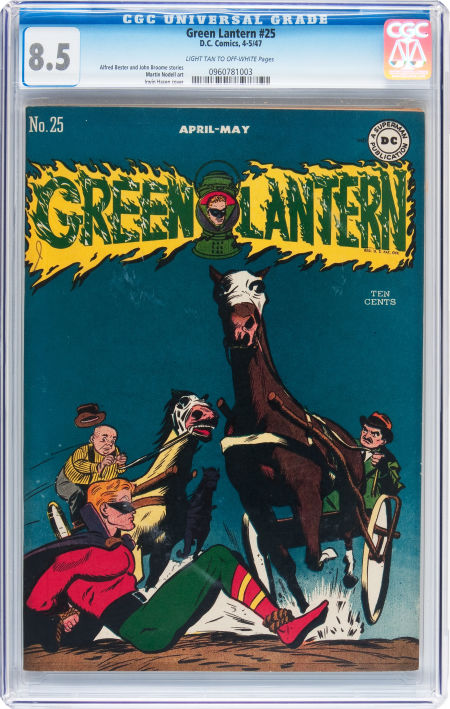 Decomposing as we speak


Collectors love the double cover books. What's better than a double cover? A triple cover of course. Throw in a babe in a bikini courtesy of E.C. great Jack Kamen, and maybe a gorilla or two, and you have quite a combination there. The copy of Jo-Jo Comics 12 shown below meets these criteria. With a CGC FN+ 6.5 grade (you'd think that inner cover would have fared better), the hammer price from an April Heritage auction was $513.85.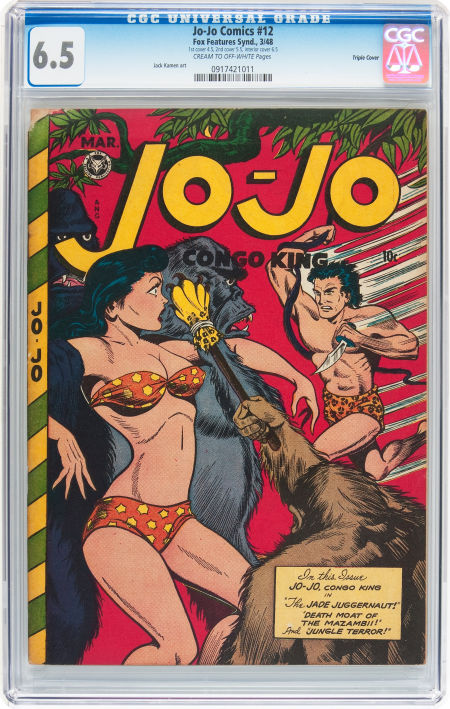 Triple cover, triple price


Lately I have been emphasizing how Nostomania is a great online tool for spotting trending books benefiting from pre-movie hype. Here is this month's impressive example. An uncertified VG 4.0 copy of Tales to Astonish 35. Shown below, this copy sold via Heritage for a nice $489.95, over three times what it had been selling for recently. This issue features the 2nd appearance of Ant-Man, and his first appearance in costume. A very cool 1962 Marvel, IMO.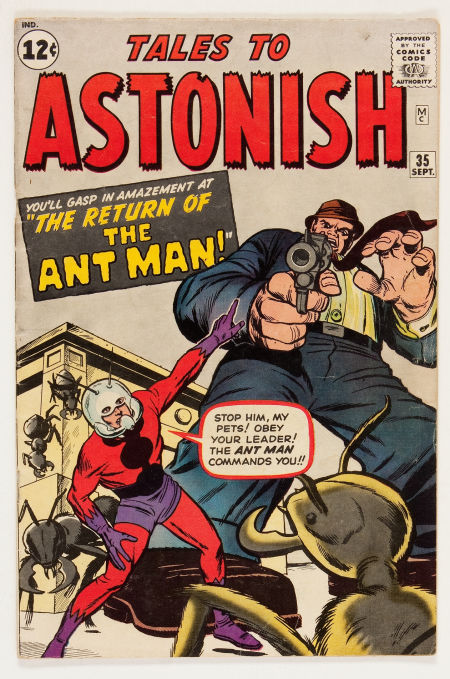 Tiny man, big dollars

Other items of note:
Matt Baker and Jack Kamen bondage and headlights, wow. Check that price twice Example below: Phantom Lady 23, CGC VF 8.0, $11,352.50
One of the coolest books from the early 80s independent era Below, Grendel 1, CGC NM/MT 9.8, $507.88
1st Batgirl is red-hot. Secret identity - Barbara Gordon Below, Detective Comics 359, CGC VF- 7.5, $537.75
The over-the-top World War II covers keep going up in price Below, Fight Comics 20, CGC NM- 9.2, $5,078.75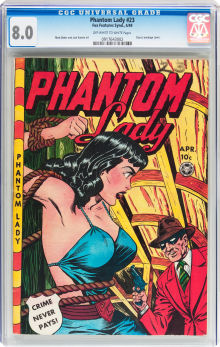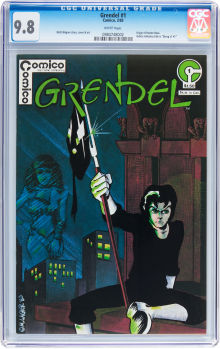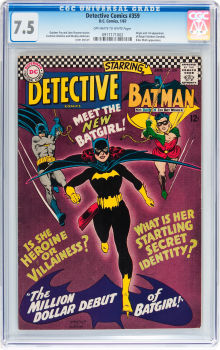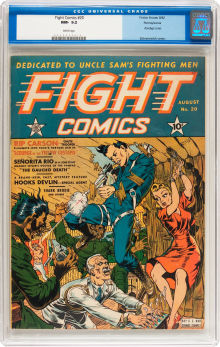 ---

Coins

When crunching the numbers for this pricing update, the coin algorithms threw up a big red flag for us on this item, trying to tell us something didn't look right. Take a look and I think you'll agree - of the 65 million minted coins, this one has the honor of having the lowest certified grade. I wonder who has the honor of having paid $66.00 for this PCGS AG-3 coin, previously valued at... any guesses? One dollar.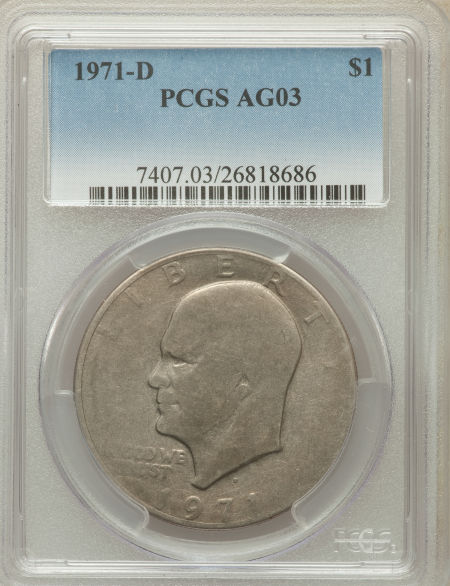 Hard to find in low grade



The great thing about touting auction sales data from Heritage is I can sit back and watch so many superb gems float by, it's just really cool to see. The 1941-S Liberty Walking half shown below is a great example. First, how can anyone not like the design of the Walker half? Just a great U.S. coin. Throw in Finest Known (tied), a strong strike and frosty mint luster, and you have a gorgeous coin netting a record price of $28,200.00.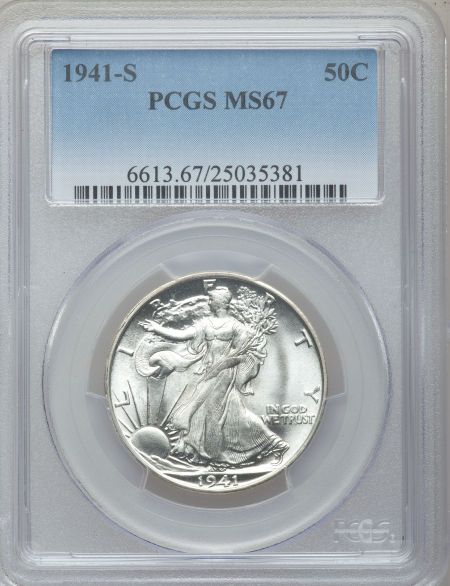 Best U.S. half dollar design?


Wrapping up the coins report, I want to emphasize how useful Nostomania is in providing accurate pricing data on rare variants of most U.S. issues. The 1832 Capped Bust Half Dollar shown below is a great example of this. Only nine 1832 Proofs are known to exist, and we break out this Overton 122 rarity in our pricing. This is very important since there are five known O-123s but only two known O-122s. This particular coin is certified NGC PR-63, and sold via Heritage this year for a very impressive $35,250.00.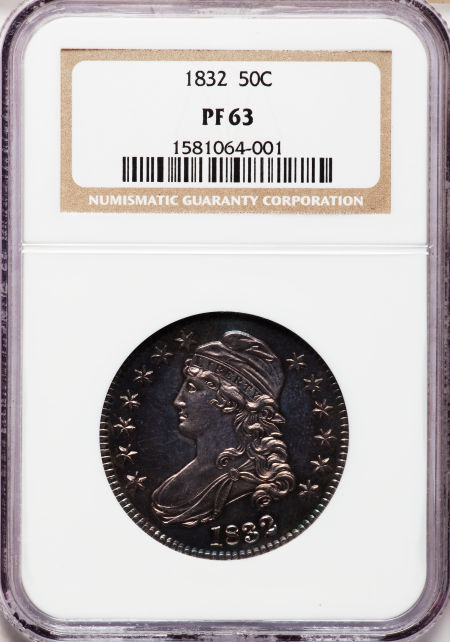 Only two known
---

Magazines

I believe relatively few collectors are aware CGC has been expanding the type and titles of magazines you can now send in for grading. I think this is a great thing for collectors and investors, and realize it requires significantly more domain knowledge on the CGC end. As always though, it takes awhile to sort out what is worth slabbing and what is not. We hope Nostomania is a useful tool for helping make those decisions. The Sports Illustrated magazine shown below is a good example. From 1955, it's the 16th issue from the 2nd year, and features Al Rosen on the cover. Grading only CGC VG/FN 5.0 however, it the sale price did not even recover grading costs at $20.00.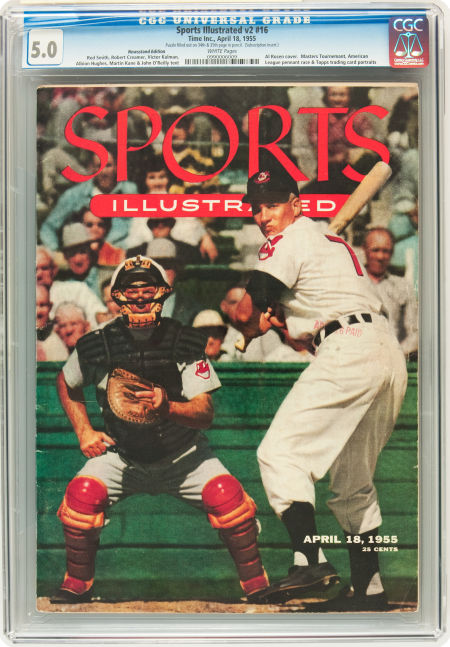 Cool early SI, wonder how the swimsuit issues will fare?
---

Thanks, we'll see you all next month.

Visit our NostoNews Archive.