NostoNews, July 1, 2011
by Tommy Jasmin

New pricing for 3rd Quarter 2011, market comments

The 3rd quarter 2011 pricing data is in! Sign in and see how the current market is affecting your collection value. Remember, we are now computing separate pricing for each grading service, as well as non-professionally graded items. So if you add an item to My Lists as non-graded, your collection value will likely change much less than if that item were graded by CGC, NGC, etc. Below I make a few market observations for each supported category.


---

Comics

The big news this month is the Gary Dahlberg Collection recently auctioned by Heritage Galleries. This collection has been designated a pedigree - the Twin Cities collection, and for once I agree yet another new pedigree tag is warranted. The results from this stunning collection, featuring super-high grade Silver Age, were beyond crazy. The net total for the collection was over $1.3 million dollars. Below are a few examples from this collection and the insane prices - some several multiples over current Nostomania value, that these books realized. Let's start with this nice CGC NM 9.4 Strange Tales 110. As most comic fans know, this issue features the 1st appearance of Doctor Strange. The book hauled in $22,107.50, almost 3X previous Nosto value, and it's not even a Finest Known, with 3 out there in 9.6!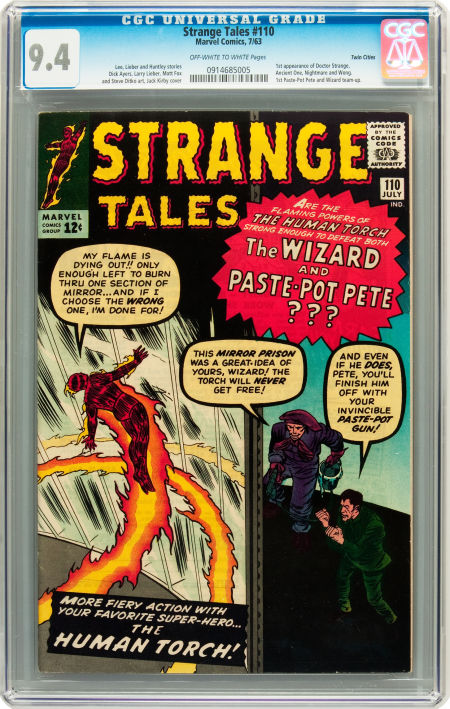 Featuring the 1st appearance of Dr. Strange


There are so many books from this collection I could highlight this month, it will be tough to pare down to a few examples. High grade early Spider-Man is always a sure bet, so let's check out the Amazing Spider-Man 4, CGC NM+ 9.6. At 9.6, this book does tie for Finest Known - ASM 4 is notoriously tough in high grade. The results were typical for this collection, through the roof. When the dust settled $77,675.00 exchanged hands.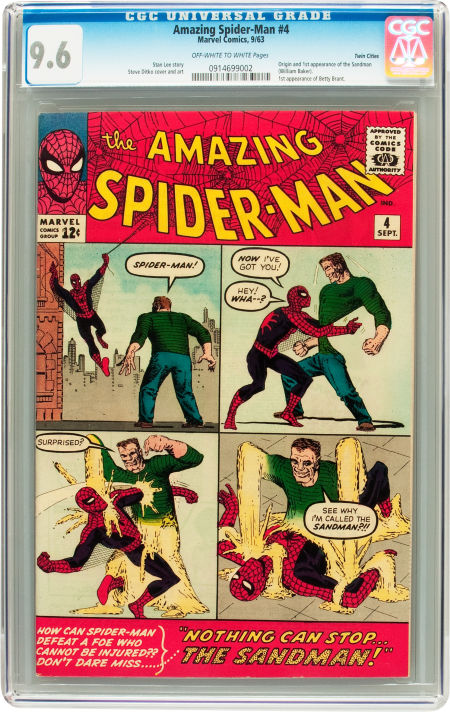 1st Sandman - very tough in high grade


Ok, so how about a relatively "routine" book from the Twin Cities collection? Not in grade, but in significance. Here's one - Fantastic Four 37, CGC NM+ 9.6. I don't think anybody would have predicted this book selling for $11,950.00!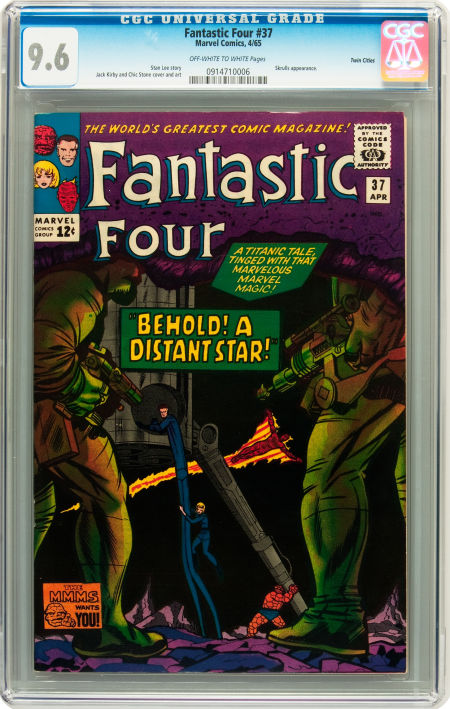 The collectible comic market is alive and well, apparently!


Ok, one more Twin Cities book then I'll give it a rest. How about a DC this time? Here's the Batman 171, CGC NM+ 9.6 (sound familiar? lots of 9.6s). Sure, it's a key with the 1st Silver Age appearance of the Riddler. But it's a 1965 12c cover Batman, think about that - 12c cover, selling for $16,132.50. Wow!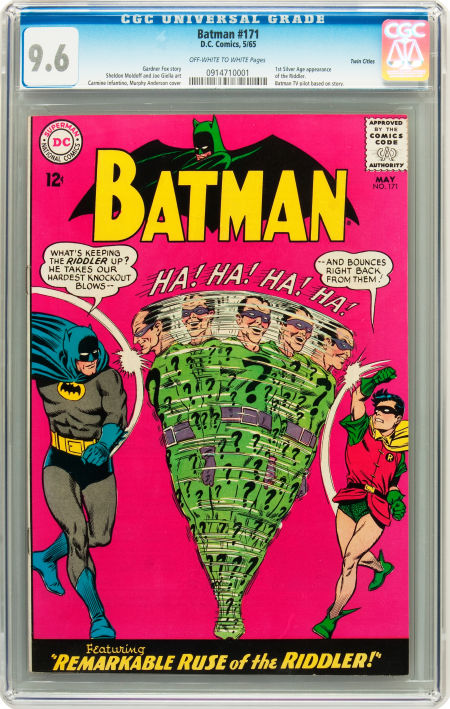 Here's a riddle


I know I beat this horse a lot, but the market remains strong for iconic, recognizable characters and titles, but is dwindling fast for titles that will soon be a distant memory. Take the Mazie 3 shown below. I mean, how many people do you know who are trying to put a run of Mazie together? Zero would be my guess. This CGC NM+ 9.6 copy, a 1951 book, sold for $101.58. Not horrible, but based on past sales data this book in this condition should have pulled well over $300. Mazie may be amazing but her sales numbers sure aren't.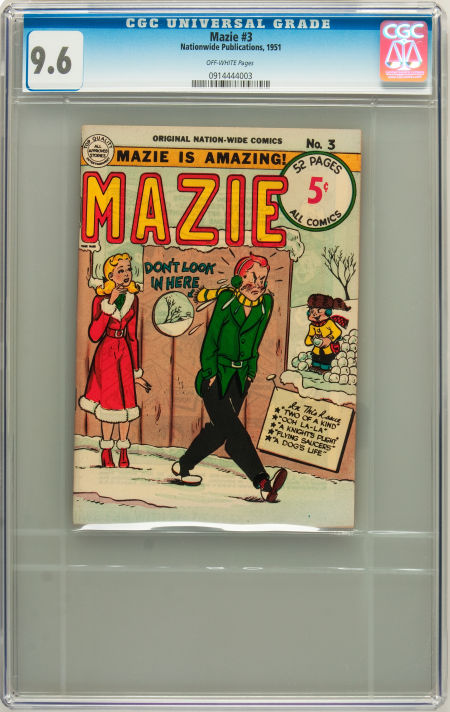 Finest Known, Overstreet: $100 in 9.2


For this report's "the cover sells the book" example, I'm happy to say there are people out there who still recognize the brilliance of the top L. B. Cole covers. At his best, Cole created some of the best comic book covers ever. The Thrilling Crime below is a great example. Graded CGC VF 8.0, it brought in a tidy $1,314.50, well above our old value in the $400s, and miles above the current Overstreet value of $284.00. I'm going to close comics this round with some disturbing inconsistencies in the market - see below.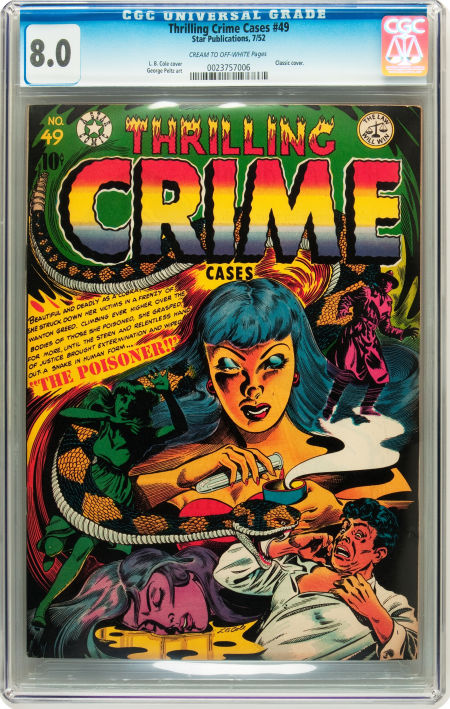 Gorgeous color, classic cover

Other items of note:
This kind of inconsistency can only be a negative indicator: low, sporadic demand Example below: Aquaman 11, CGC VF/NM 9.0, $717.00
Contrast with next issue, same grade: Example below: Aquaman 12, CGC VF/NM 9.0, $95.60
A similar contrasting example: Example below: Metamorpho 11, CGC NM 9.4, $84.00
Yes, one notch higher in grade, but the price gap should not be this wide: Example below: Metamorpho 16, CGC NM+ 9.6, $717.00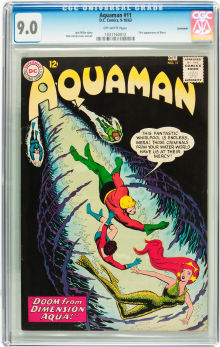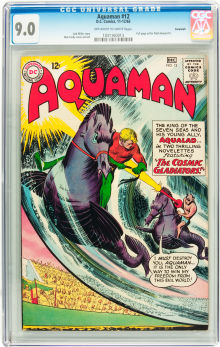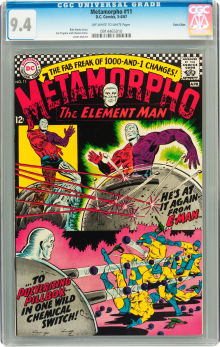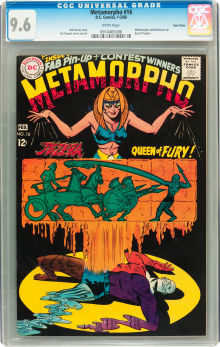 ---

Coins

The coin market remains strong, as one would expect given the sharp rise in precious metal prices over the past several years, corrections or not. Let's look at a nice Pan-Pac $50 coin recently auctioned by Heritage Galleries. I've always been intrigued by this coin, especially the octagonal version. That, and just the idea of a $50 face-value U.S. coin is an unusual combination with a high cool factor. This 1915-S $50 Panama-Pacific 50 Dollar Round is graded NGC MS-64. It pulled in a nice $92,000.00, a respectable margin higher than what I might have expected for this coin (somewhere in the $80 thousand dollar range).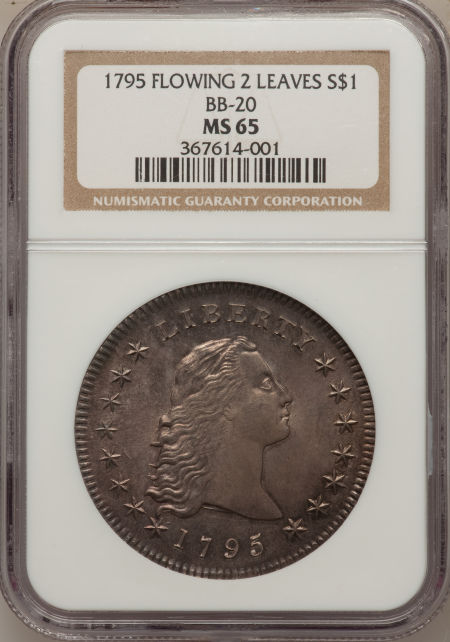 Coolest U.S. coin?



Moving on to silver, an excellent sale example this quarter is the 1895 Morgan Silver Dollar, Ultra Cameo, graded NGC PR-67. The slab image just does not do this coin justice, you'd have to see it in person to appreciate it. This one slightly underperformed, believe it or not, at $89,125.00. I would have expected it to get close to $100,000.00. PCGS has this coin priced at $145,000.00, but I maintain, as I have stated in the past, Nostomania computes better PCGS pricing that PCGS themselves!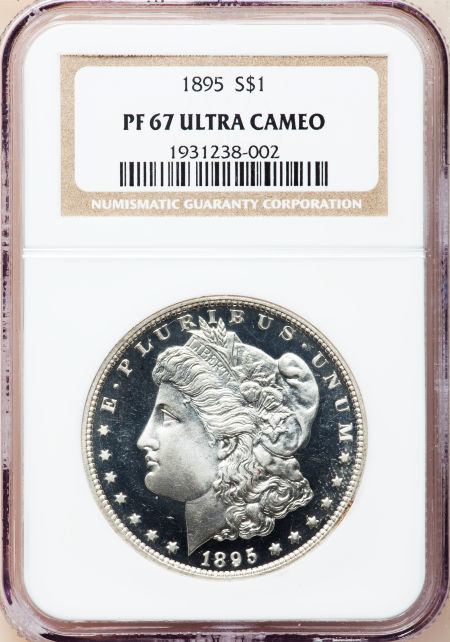 Nice Ultra Cameo Morgan


And last, let's look at a nice quarter of a million dollars for a single coin sale, wow! The 1795 Flowing Hair Silver Dollar, Two Leaves, shown below, brought in a whopping $253,000.00 through Heritage. This is an exceptional coin, a Finest Known for the 1795 Flowing Hair dollar with Two Leaves reverse.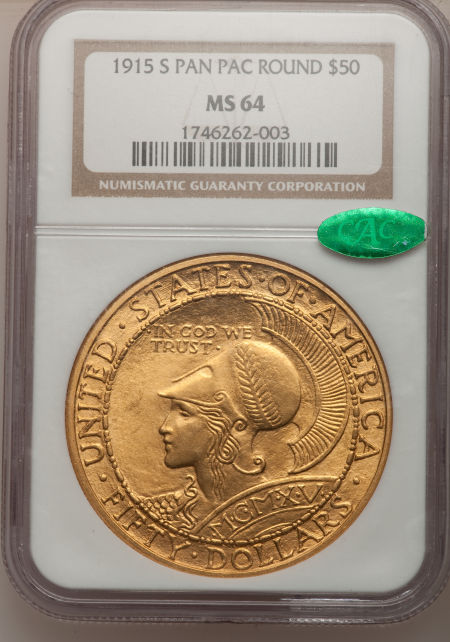 Quarter of a million for this coin
---

Magazines

Often a title with little general interest will have one or two issues in the run that stand out as unusual and result in unusually high demand. Often it's just something unusual on the cover, like the Creature from the Black Lagoon cover issue of Mechanix Illustrated. This quarter, we captured a sale for Drag Cartoons 27, featuring a Batman, Robin, and Batmobile cover from the Adam West starring TV show. The crazy numbes on this book move it, at least for now, to the number 1 slot for our magazines category. Whether it will remain there or come back down to Earth will depend on capturing more sales, preferably a high-grade CGC copy. If you have such a copy, I recommend getting it on the sale block.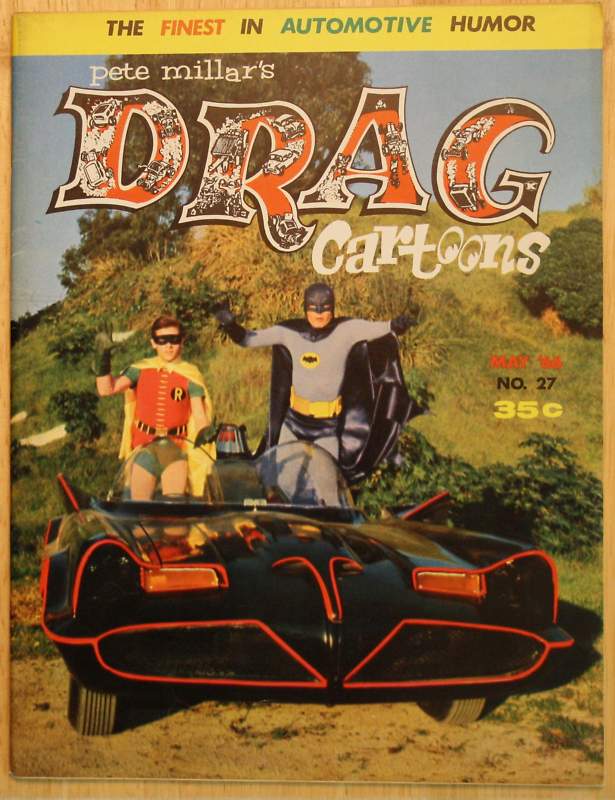 Batman cover goes bats
---

Thanks, we'll see you all next month.

Visit our NostoNews Archive.