NostoNews, July 1, 2010
by Tommy Jasmin

New pricing for 3rd Quarter 2010, market comments

The 3rd quarter 2010 pricing data is in! Sign in and see how the current market is affecting your collection value. Remember, we are now computing separate pricing for each grading service, as well as non-professionally graded items. So if you add an item to My Lists as non-graded, your collection value will likely change much less than if that item were graded by CGC, NGC, etc. Below I make a few market observations for each supported category.


---

Comics

I've said this many times over the years on the site, but I will say it again: one of the best ways to predict whether a title will go up in value in the future is to ask yourself, "Will anybody care about this book in 10 years?". The next two comics are a perfect example of this idea. Below is a CGC NM- 9.2 copy of New Comics 1, which sold recently through Heritage Galleries for $20,700.00. This is significant for two reasons. First, the fact that a 9.2 copy exists is amazing in itself. Overstreet doesn't even list values above VF 8.0 (and puts it at $19,000 in that grade). You know our policy is to always compute values at every grade, even if some of those values are essentially theoretical. Second, this is a historically very important comic. I don't want to go off on a lengthy discussion of why, suffice it to say it's a 1935 book and was the 2nd DC title. The point is, every year, fewer and fewer collectors care about (or even know about) this title. If you look at the 3-year trend on our Top 100 list, this book has been a terrible investment, and unfortunately will continue to go down in value. As of this pricing update, it's getting dangerously close to dropping completely off our Top 100 list.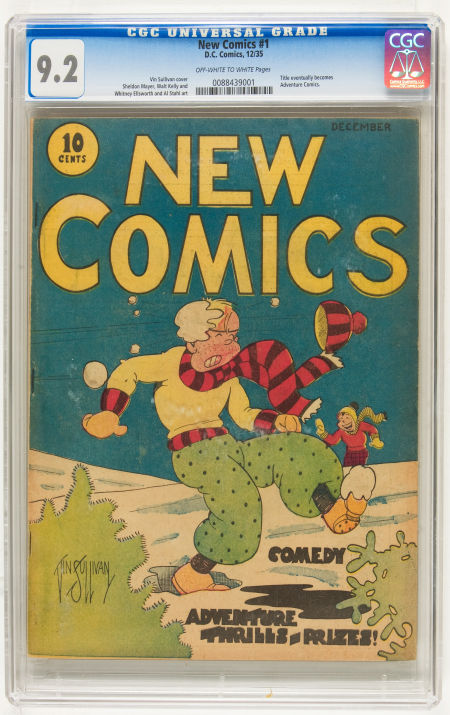 You would have to be about 85 years old now to have bought this off the stands


And next for the opposite of my point above - what will still be relevant 10 years from now? The obvious answer is any iconic title. Characters like Batman, Superman, Spider-Man. These are ground into our culture and are not going away any time soon. In years past, the rag fragment of a book below would have been tossed in the garbage. But this barely PR 0.5 Detective Comics 28 has Batman in it, and even while crumbling to dust still pulls in $448.13.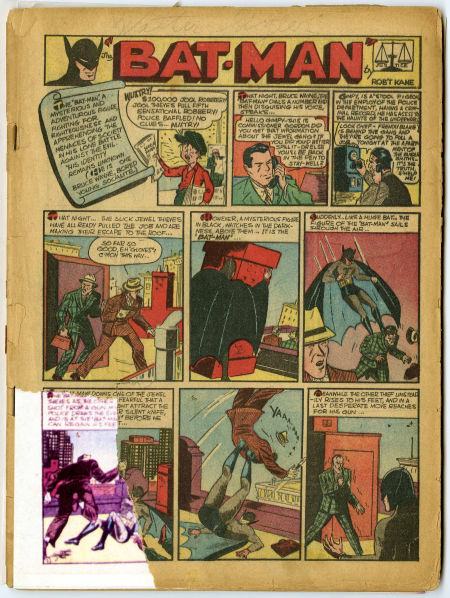 An American icon


Every time I see a Free Comic Book Day comic slabbed, it disturbs me. Come on people, this is just wrong. If I were in charge at CGC, I would refuse to slab any submitted Free Comic Book Day copies. I can just picture a dealer carefully sifting through the newly arrived pile of comics they are supposed to give away free, looking for gem copies to slab. I noticed after the fact that my example below, which sold for $32.00, is touted as a "Limited Edition", but that bothers me even more - there should not be limited editions of these books.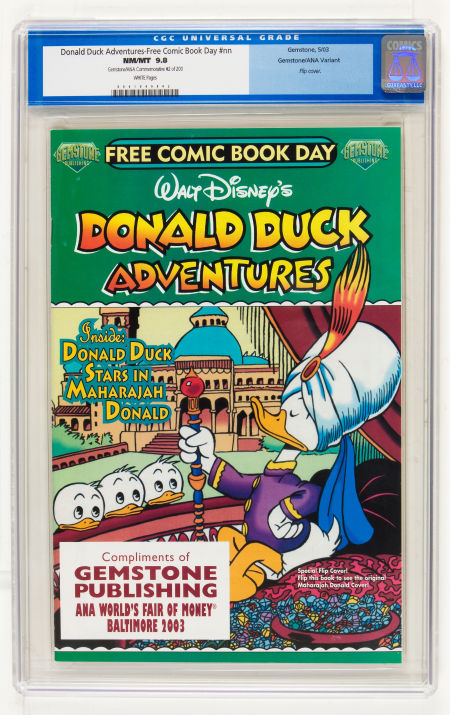 Just plain wrong


And now I want to take a minute to emphasize how grateful we all should be for CGC's restoration detection expertise. Sale prices are showing more and more just how important this is to collectors. While we are not yet computing restored pricing here at Nosto, we are collecting this sales data, and if we get enough to seed our pricing algorithms properly, may start publishing restored pricing. In general, we are seeing shocking numbers - restored books on average will net only 10% of the unrestored value for a book. Below is a great example. This Amazing Fantasy 15, CGC Apparent VF/NM 9.0, sold for $6,572.50 through Heritage Galleries. Our CGC unrestored value in this grade is $115,000.00! I like how the guys at Heritage tried to find something good to say about this copy in the auction - "Here's a copy you can really show off!". I could also show off a framed poster of AF 15, which wouldn't be much different from this reconstructed copy. Thanks again CGC!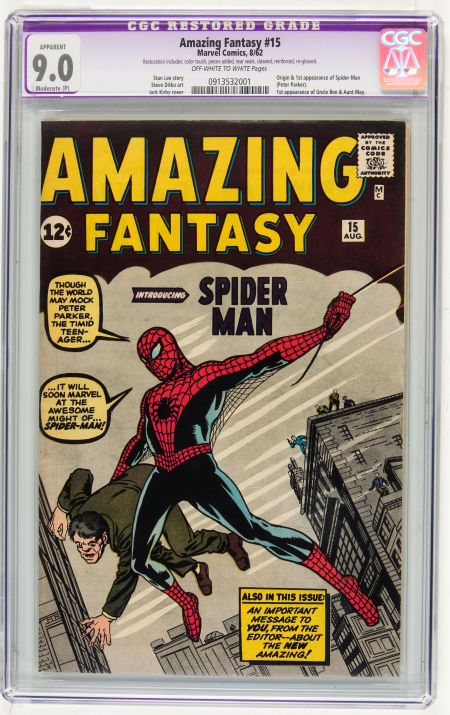 Is it real or is it Memorex?


The CGC 9.9 and up pricing continues to stretch beyond sanity. This frustrates me because the complaint I hear most often about Nosto is "their pricing is too high". My answer is the same every time - it's mathematical algorithms, driven by actual sales. Like the typical CGC 9.9 below - Thor 337. A very cool book, don't get me wrong. But wow, to pull in $1,314.50 for a 60 cent cover price Thor from a time even I was buying multiples off the stands, somebody made a nice profit on that one. Yes, it is a Finest Known. For now anyway, I'm certain there are others out there.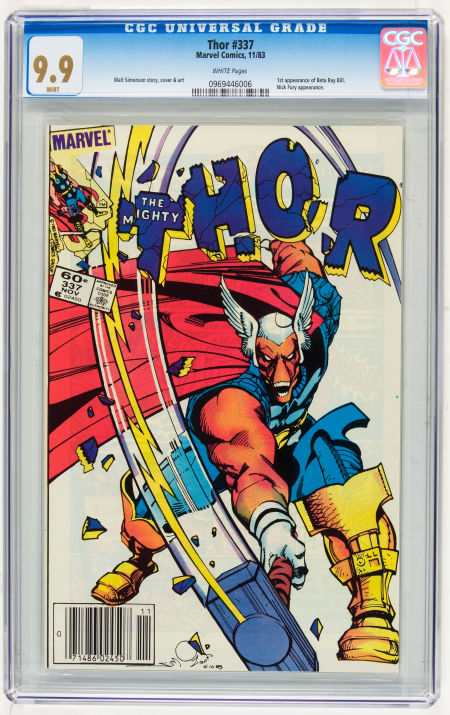 The 9.9s have it


And what's up with Lone Ranger comics lately? Across the board, we are seeing huge gains for this title. Early issues, mid-run issues, you name it. Though the percentage gain on the example below, Lone Ranger 112, is only (only?) 3X, compared to 4X to 5X for other issues, this is an interesting comic in that it is the first Clayton Moore photo cover. Graded CGC NM 9.4, sold recently through Heritage Galleries for $956.00.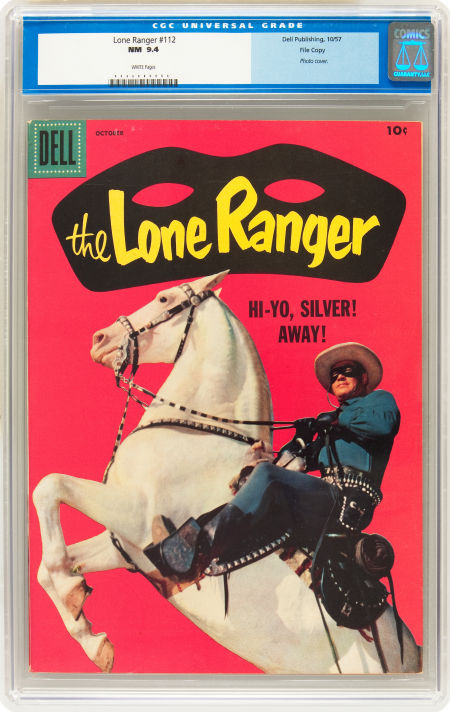 Hi-Yo dollars, away!

Other items of note:
Showing you sometimes can't predict an outcome, compare what I would have guessed to be two sweet-spot DCs: Example below: Superboy 88 CGC NM- 9.2, $717.00
The 1961 Superboy met my DC sweet-spot criteria, but this 1960 Lois Lane slipped under the radar: Example below: Superman's Girlfriend, Lois Lane 16, CGC VF+ 8.5, $69.00
Need more evidence I wasn't joking about this Gold Key boom? Example below: Peanuts 1, CGC NM 9.4, $1,912.00
And once again, a great cover will always sell a book: Example below: Dynamic Comics 8, Uncertified FR 1.0, $388.38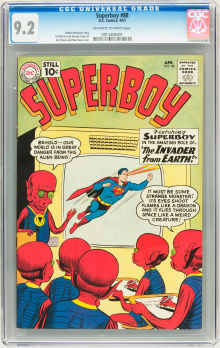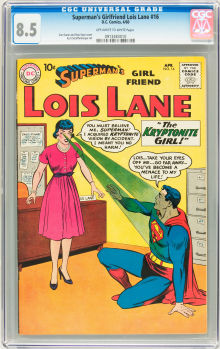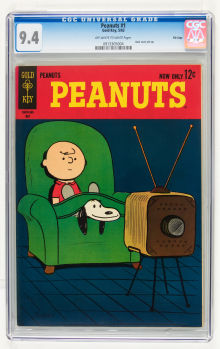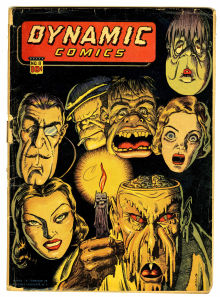 ---

Coins

I'm continually amazed how common, modern coinage can bring in high dollars. It must be stressful over at PCGS, agonizing over minute details that decide whether a coin makes Mint State 68 or 69, knowing the outcome as far as sales price will be huge. Below is a very representative example - a 1987-P Roosevelt Dime, graded PCGS MS-68. It sold recently through Heritage for $265.65, but imagine if it had gotten tagged MS-69?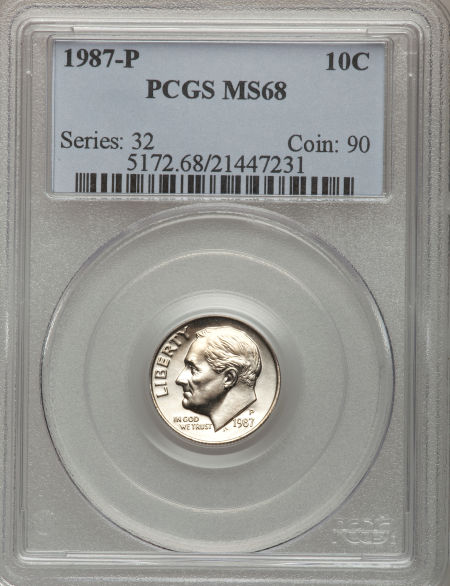 A respected grading service makes all the difference



To me the older coins are always more interesting though, having both history and scarcity on their side. Below is a good example. This Seated Quarter is a 1853/4 PCGS MS-65, a very strange variety, given the rehub is over a later year. At least a few collectors found this coin interesting as well, since the hammer price at Heritage Galleries was $54,625.00. And yes, it's a Finest Known.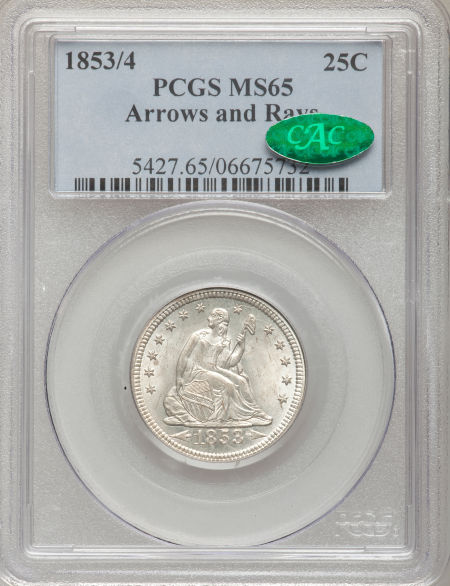 A very odd variety


Any single collectible that brings in over $100 grand is automatically notable for me. The 1837 Half Eagle below shows how relatively easy this has become. Graded PCGS MS-65, it's not a Finest Known, and there is nothing that unusual to state about it, yet it still sells for $100,625.00.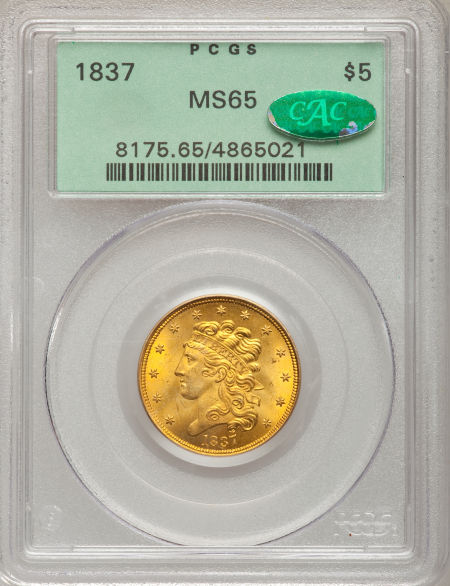 $100,000 for a single coin is becoming more and more common
---

Magazines

The uncertified FN 6.0 sale of a copy of Famous Monsters of Filmland 4, with the Ghoul's Eye paste-over, was enough to cement this book as our most valuable monster magazine, well above even Famous Monsters of Filmland 1. Though this copy sold for only $537.75, according to our algorithms this puts the CGC NM 9.4 value at almost twice the value of Famous Monsters number 1.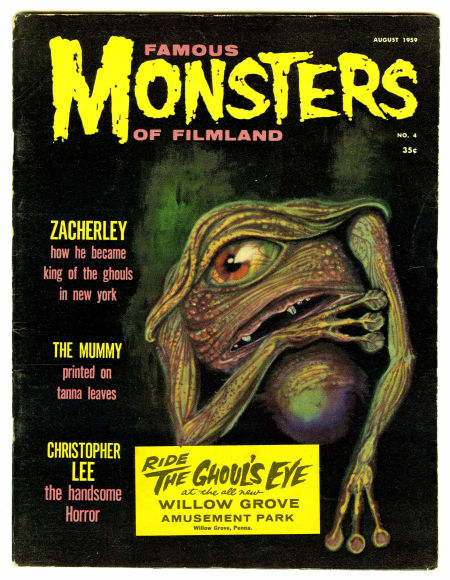 Our most valuable monster magazine
---

Thanks, we'll see you all next month.

Visit our NostoNews Archive.