NostoNews, July 1, 2007
by Tommy Jasmin

What's hot and what's not - July 2007

The 2007 3rd quarter pricing data is now available. Login and see how the current market is affecting your collection value. Below I highlight an area in each category where demand and values are increasing, and an area in each category where demand and values are dropping.


---

Comics

Hot! It's no surprise, with the success of the recent Spider-Man 3 movie breaking all-time records, that Spider-Man books are doing very well. Especially early issues of the flagship title, Amazing Spider-Man. As is typically the case, the best performers are high grade CGC graded copies. A fine example is the book below, Amazing Spider-Man 37, CGC NM 9.4, sold in a recent Heritage auction for $6,572.50. Even more significant is this is not a key in the run.

Not! There are deals to be had for collectors of sub-VF grades on most titles. VF- 7.5 seems to be the point in the curve were value really drops off now. Take the example below, a CGC VF- 7.5 Adventure Comics 72 (key issue with first Simon and Kirby Sandman) which sold recently for $3,107.00, well below our value at the time of $5,570.00 in that grade. In the same Heritage Signature auction however, a CGC NM- 9.2 copy sold for $16,730.00.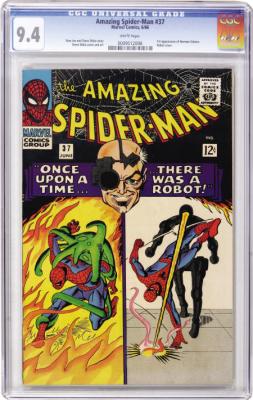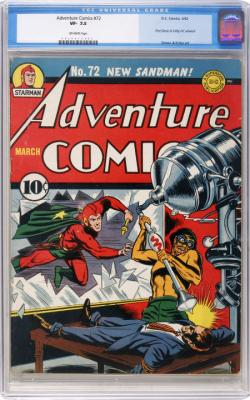 © Heritage Galleries
---

Coins

Hot! High grade business strikes of Seated coinage are getting more attention from collectors lately. People are finally starting to understand the true scarcity of certain specimens from otherwise typically overlooked series. Take the 1855 Seated Quarter shown below. This is a PCGS MS-66, sold in a recent Heritage Signature auction for $29,900.00. Part of the reason for the attention here is the huge variance in strike quality - when a real gem like this surfaces the smart collectors take note and the sale price reflects this.

Not! Middle-of-the-road (F to VF grade range) Large Cents have shown some modest price drops this past quarter. Maybe it's just the lack of any special or unusual appeal for Brown designation coins in this era, we can't think of any other good reason. An example is the ANACS VF-20 1800/1798 Large Cent shown below, sold recently through Heritage for $862.50, significantly lower than the major price indexes (including Nostomania) for this piece and grade range.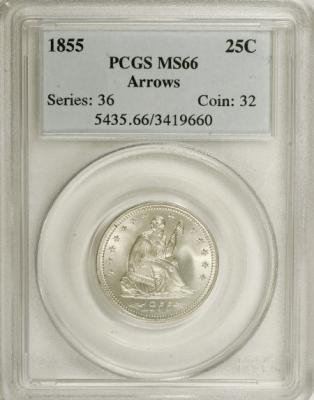 © Heritage Galleries
---

Prizes

Don't forget, all you have to do is create a single Collection, Wantlist, or Salelist item during the appropriate month to qualify for our sweepstakes. Why not take a look and see what we're giving away (and gave away last month), free as always.


---

Thanks, we'll see you all next month.

Visit our NostoNews Archive.