NostoNews, January 1, 2020
by Tommy Jasmin

New pricing for 1st Quarter 2020, market comments

Hi everyone. The just-computed 2020 1st Quarter pricing data is here! Sign in and see how the current market is affecting your collection value. Remember, we compute separate pricing for each grading service, as well as non-professionally graded items. Depending on the item, this may result in significant value differences when using My Lists. Below, I highlight some interesting sales for our supported categories.


---

Comics

Of course, the big news this quarter for comics is the sale of the Windy City copy of the legendary Marvel Comics #1, for an astounding $1,260,000.00. Maybe it shouldn't be so astounding, since Heritage handled the sale, and it therefore had a worthy venue. Point being, you know this was a legitimate sale and not a high-end marketing gimmick between dealers. I can't imagine the deliberation that goes on at CGC when agreeing on the final number for a book like this, while remaining 100% impartial. I personally kinda like the distinctive pedigree label CGC uses, I just wish we weren't so lax when handing out pedigree designations. In my opinion, there are way too many "pedigree" collections. Many agree on stringent qualifications for pedigree status, few enforce them. At a bare minimum, all pedigrees should be original owner assemblages. Without absolute provenance, it's a collection, not a pedigree.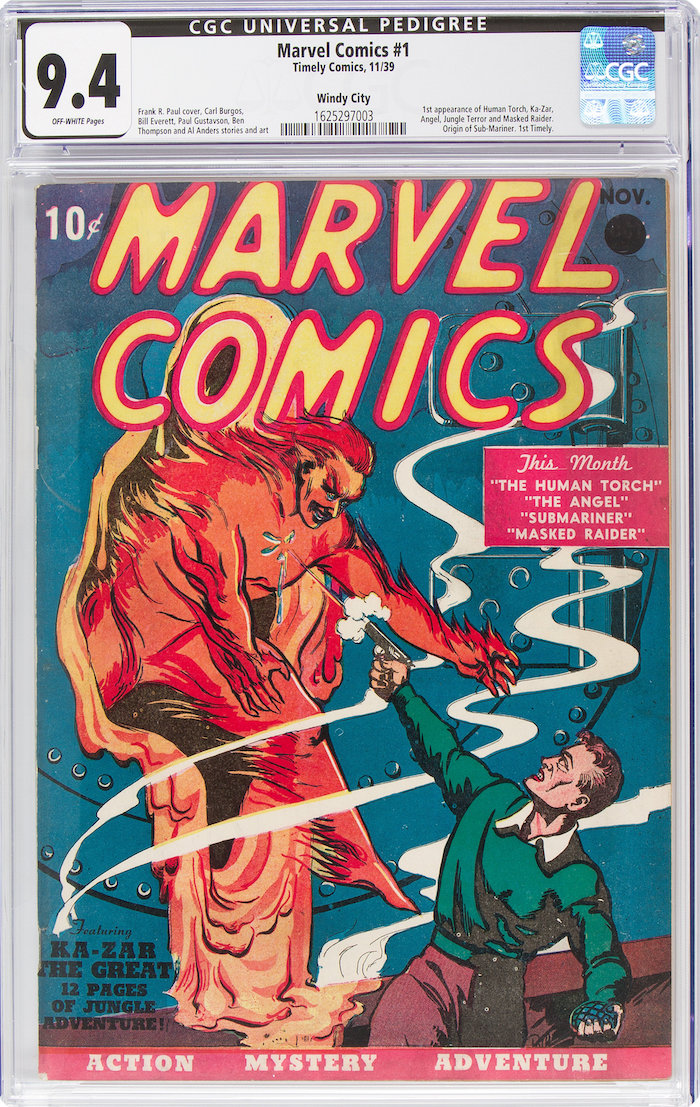 A true pedigree - a mailman buying #1s off the stands


Hardcore E.C. fans knew about the Gaines File Copies. They knew when Russ Cochran (a big fan and publisher of the quality E.C. Library) convinced Bill to sell them, and organized an auction, that it was a big deal. At the time however, we had no idea just how big a deal. We thought we did, but no, we had no idea. We had no idea that single copies from that available run might one day sell for nearly $100,000.00 each. But here it is, 2020, and that's a reality. Below is Mad #1, graded CGC NM/MT 9.8 with the Gaines File Copy pedigree label. It sold in the most recent Heritage Signature Auction for $96,000.00. Incredibly, there are six Gaines File Copies in this grade, and one higher!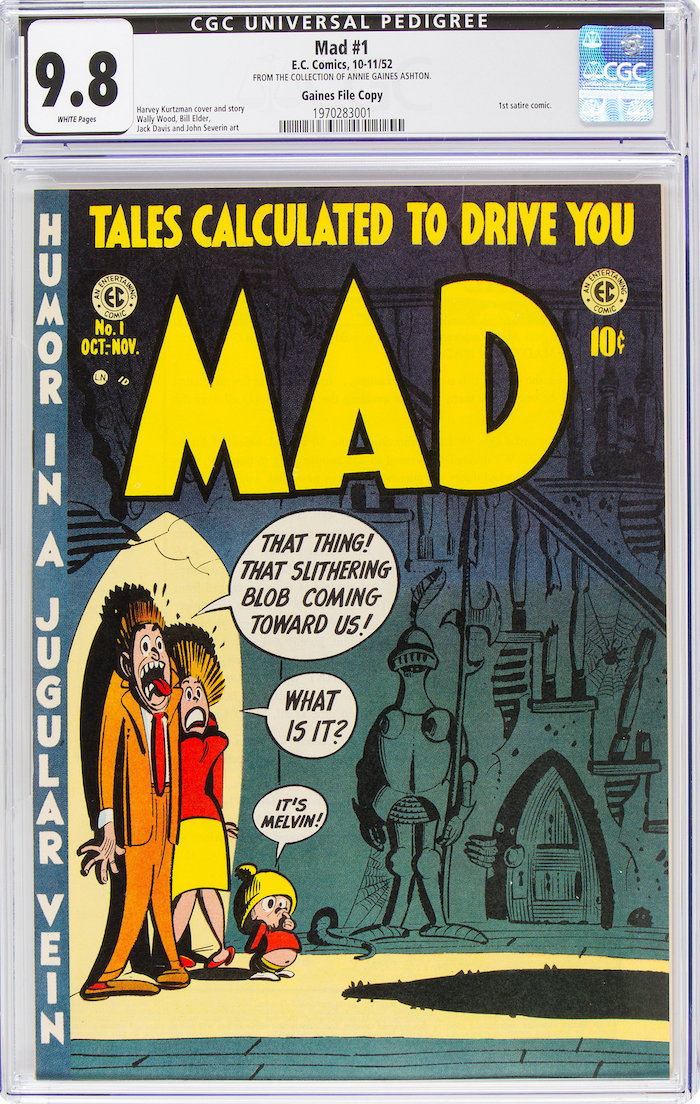 Anyone recall the original Cochran auction?


Here's a sale I was happy to see, being a longtime fan of the original Star Trek series. I never thought I'd see the day a copy of Star Trek #1, or any Gold Key comic for that matter, would sell for twenty thousand dollars. But there it is. Graded CGC NM+ 9.6 and auctioned via Heritage, this copy sold for $20,400.00. As Nostomania notes, and now most quality information sources like Overstreet agree, there is no variant for issue #1, but there are scarcer variants for #2 and #3.



Gold Key's Holy Grail
This is one of those sales where our pricing algorithms set off alerts. Is this the next hot Marvel? Linda Carter, Student Nurse #1 features the first appearance of what later becomes Night Nurse, who hit the screen originally in Season 1 of the Netflix Daredevil series. The copy shown below is graded CGC NM- 9.2, the sole highest copy at present. It sold recently via Heritage Auctions for $7,800.00. Coincidentally, this book hit the stands one month before Fantastic Four #1. It has that feel, a bit, doesn't it?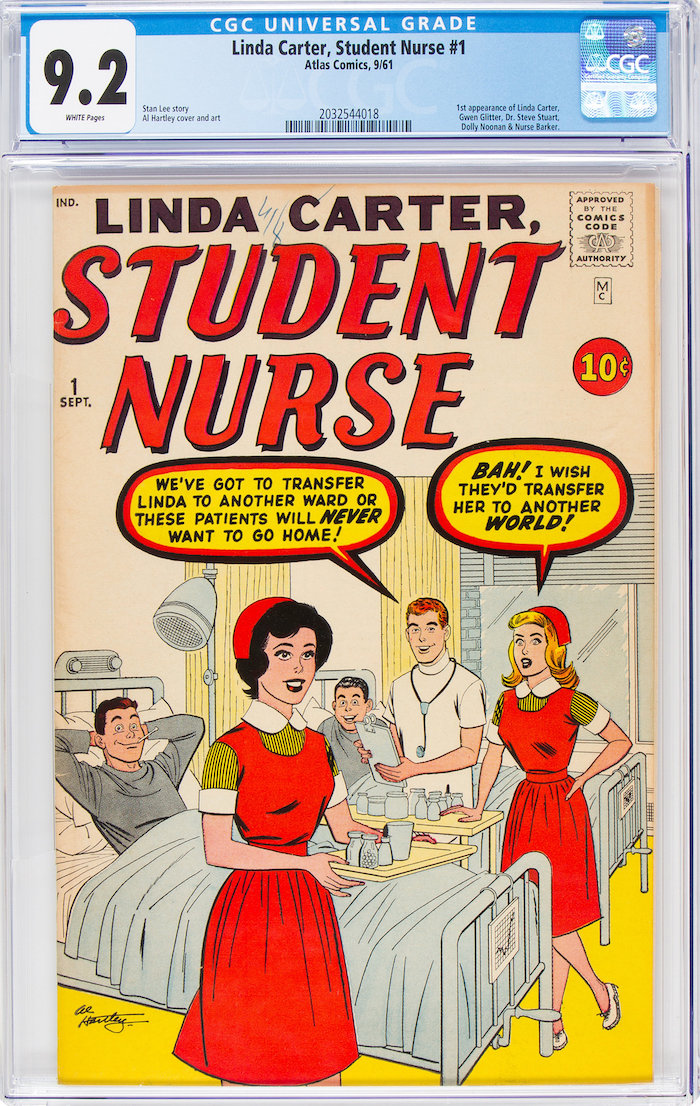 Night Nurse


There aren't too many guaranteed investments in the comic world, where you can be sure your book will gradually increase in value over time. I would argue the Frazetta cover run on Famous Funnies (issues #209-#216) is one of those certainties. This is Frank Frazetta in stride, producing absolutely beautiful artwork. The copy of Famous Funnies #214 shown below sold recently via Heritge Auctions for $1,800.00. We are at the point where even a lower grade copy (this one graded CGC VG/FN 5.0) will cost you nearly two grand. Don't even start with me about the technical plausibility of these covers (I know, this spaceship clearly has no bathroom, for starters), just enjoy and appreciate the art!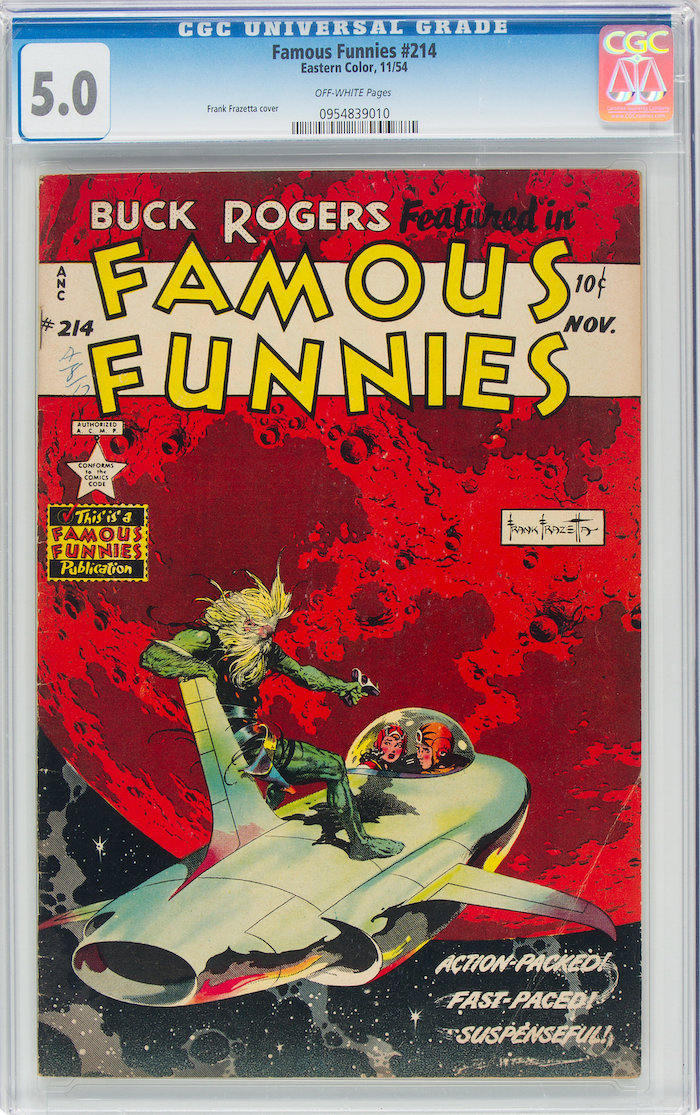 Frazetta was SO good


Maybe it's just me, but if someone mentions the first Superboy run, I don't have keys that immediately come to mind, like I do for most titles. That has officially changed with the recorded sale I just noticed, via Heritage Auctions, of Superboy #68. It's the 1st appearance and origin of Bizarro. Graded CGC NM- 9.2, it sold for $31,200.00, which kinda blew me away. But if you think about it, the drivers for this big price jump are all the usual ones. This is the single finest known copy at present. This book comes from that "DC sweet spot" I often talk about in the late 50s, where high grade copies are extremely elusive, and 9.2 is often as good as it gets.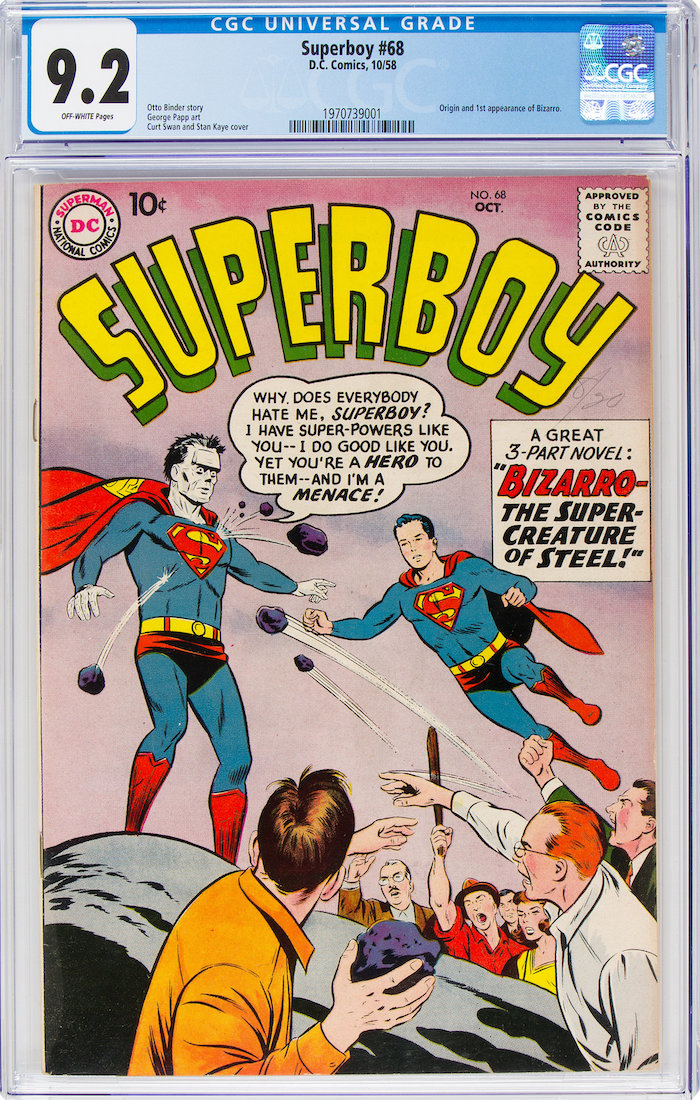 Me am cheap book

Other items of note:
Electric Chair covers are going crazy. I am not kidding.
Below: Mysterious Adventures #20, Uncertified FN- 5.5, $552.00
The out-of-place monster covers of the 60s are back in demand and overperforming.
Below: Adventures of Bob Hope #103, Uncertified NM- 9.2, $288.00
Hitler covers have always been sought after, but they are on a hot streak. Here's one of the creepier ones.
Below: Headline Comics #8, CGC VF- 7.5, $22,800.00
What else is hot? Flame-thrower covers. Seriously. No pun! Yes, there are more out there.
Below: Exciting War #6, CGC VG/FN 5.0, $504.00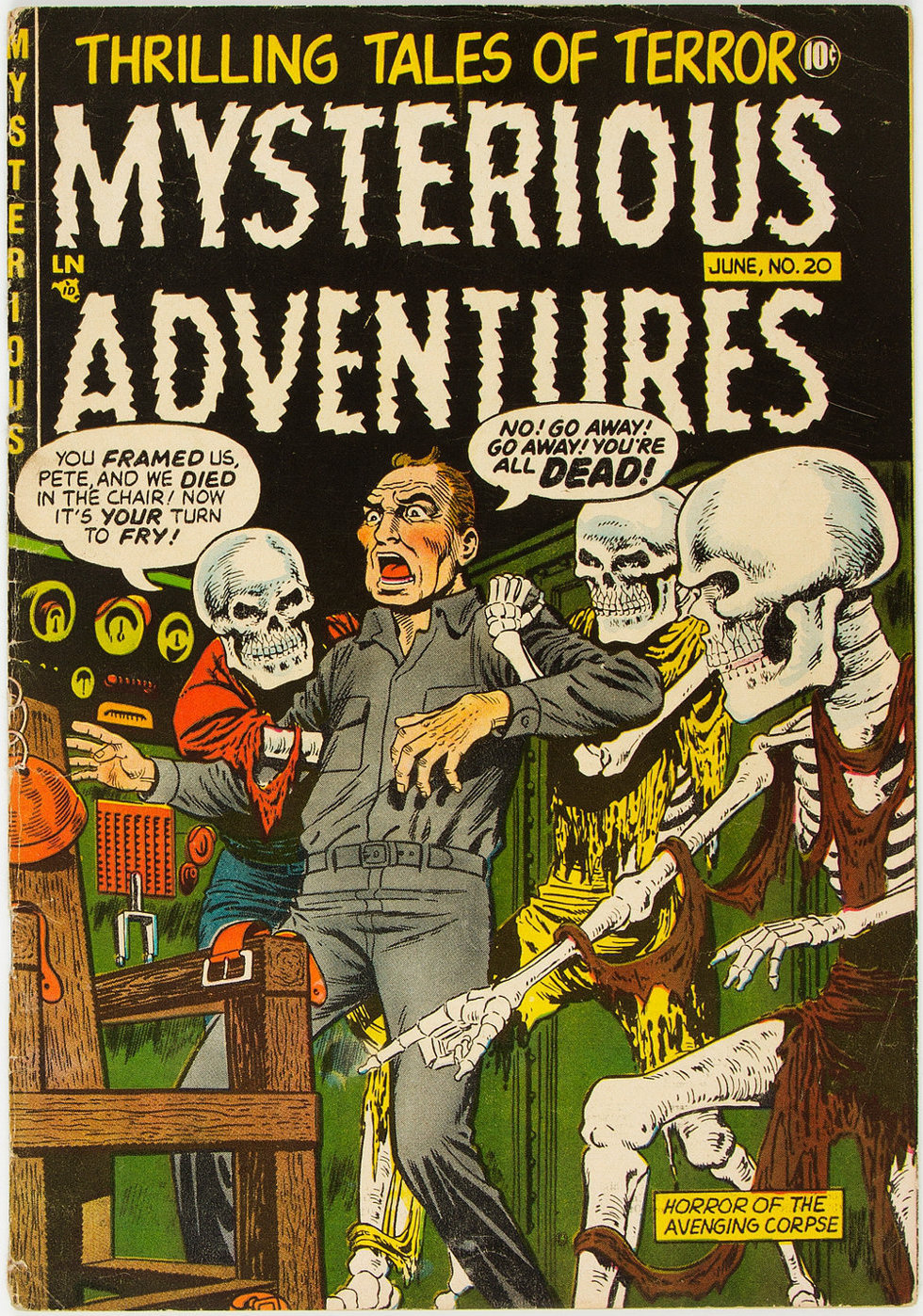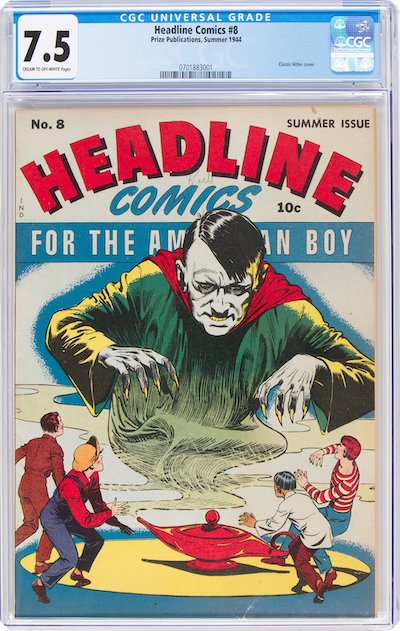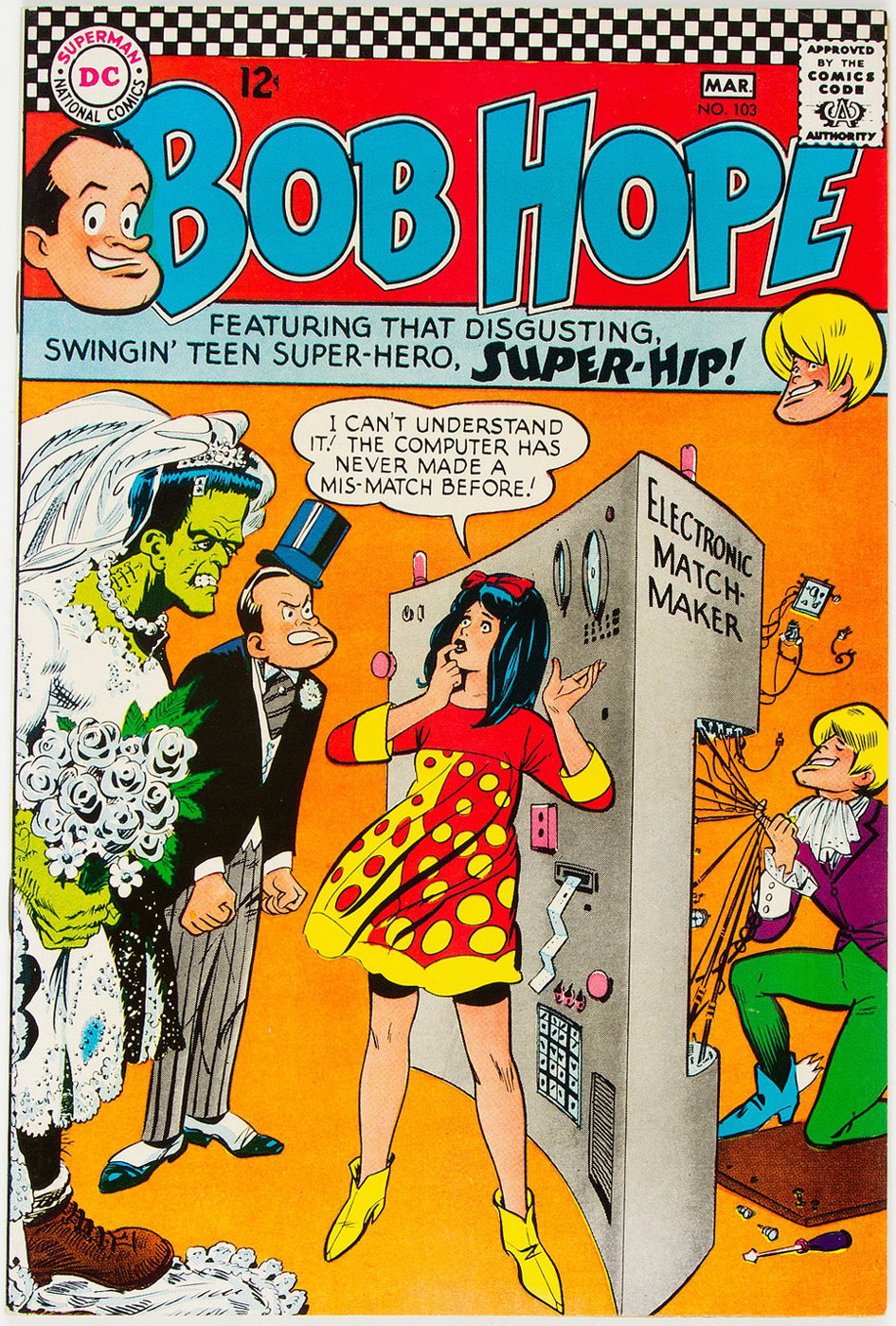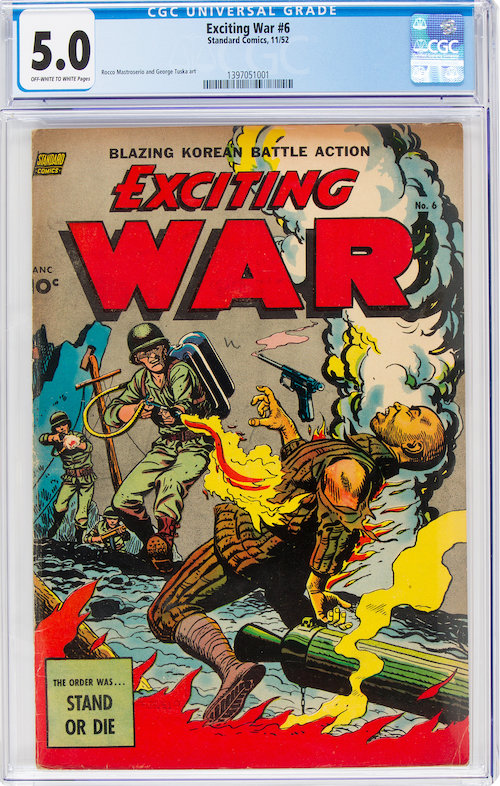 ---

Coins

For coins, this time around I wanted to focus on lower-value, but avidly collected silver dollar coins. These are often really interesting for a slew of reasons. Think of the Morgan Dollar run, where the discovery of new varieties has become an entire sub-culture in itself. I noticed the sale below go by, because it went for much higher than you'd expect for this coin, in this grade. As is most often the case, our examples here were auctioned by Heritage Galleries. The 1878-S Morgan Silver Dollar shown below is graded PCGS MS-63 and sold for $492.00. Why around 4X the typically expected value for this example? You tell me. Maybe the early PCGS holder has appeal for some collectors (I think it's neat). Maybe the hint of toning is enough for some collectors to throw down a lot harder for this particular example. It is a good looking coin. It must be something visual, since the description had zero details about the coin - nothing.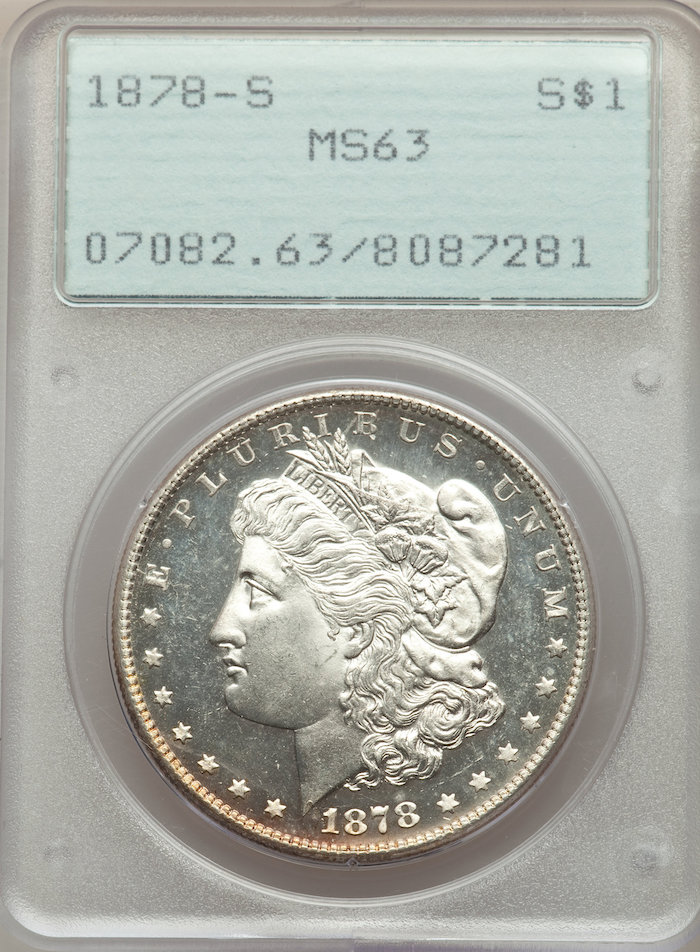 Love the archaic holder


Another cool thing about Morgans is the fact that decent demand exists for the desirable dates and mints, regardless of grade. The 1887-O Morgan shown below is a great example. Sold recently via Heritage Auctions, graded PCGS PO-1, it still fetched $132.00. Amazing - the lowest grade possible, scoring a 1 out of a possible 70. In this case it is pretty clearly an 1887-O, but for many coins in this grade, you can't even identify the year and mint mark. Unlike the grade "Good", which describes examples that really, are not good, "Poor" was a good choice to describe the condition for this grade.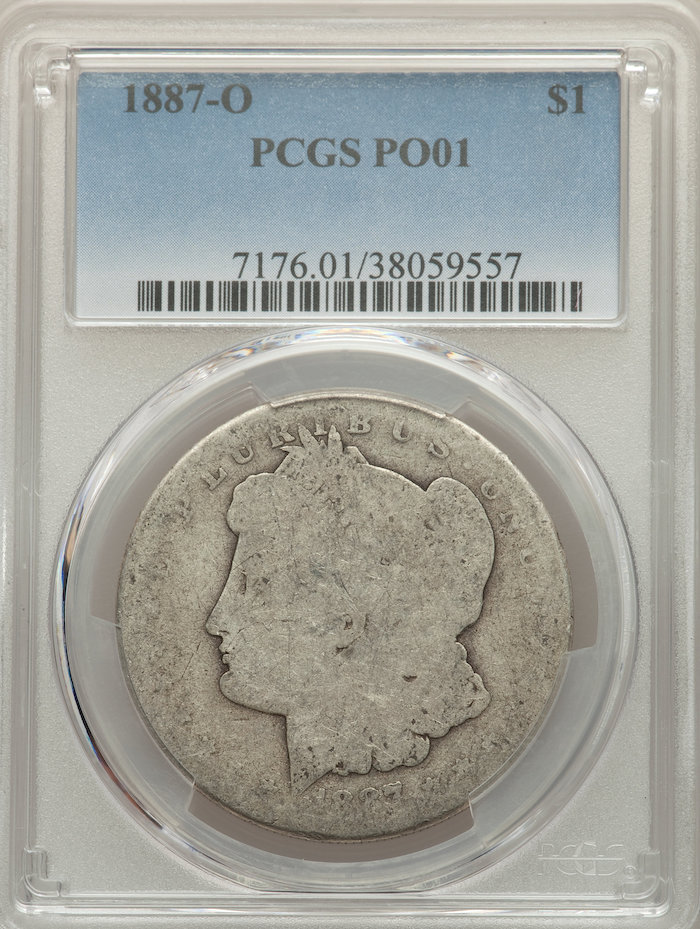 Poor was an apt term for this grade


The revival of silver dollar sized coins with the Eisenhower Dollar in 1971 was pretty exciting for coin collectors. It always surprises me how well high grade mint-state examples perform in auctions. This isn't exactly what you'd call a sexy coin, with Ike's big old, half-bald head on the obverse. But it's clearly tough to squeeze those last few points out of these coins, even into the late 1970s dates. The 1977 Eisenhower Dollar shown below is graded NGC MS-67, and sold recently via Heritage Auctions for $1,500.00.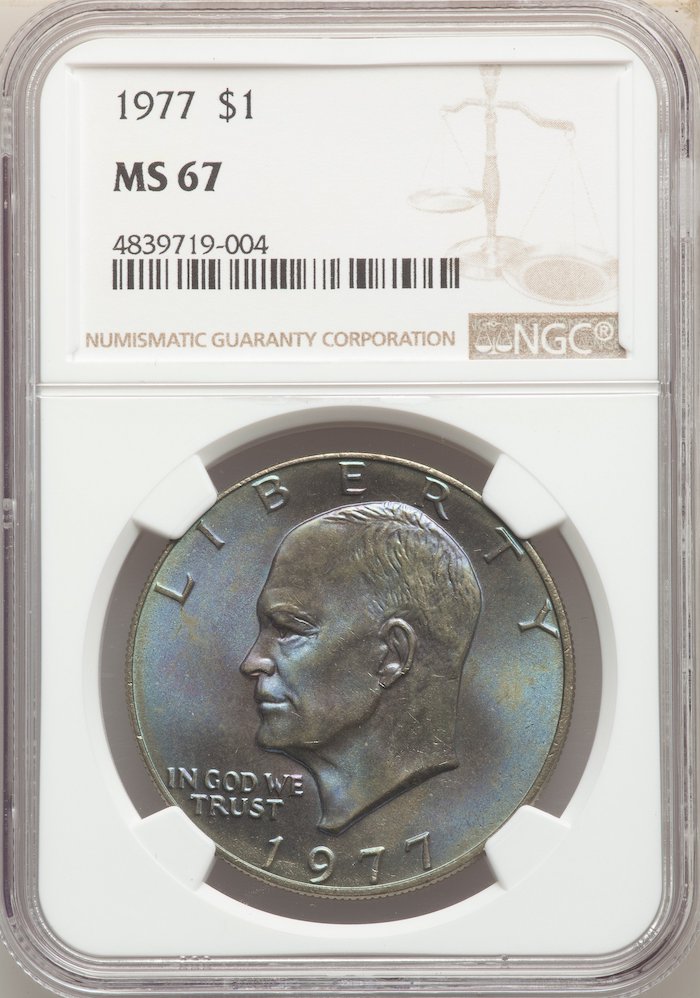 You Like Ike
---

Magazines

There was a nice deep run of Famous Monsters of Filmland recently on eBay, all original owner books, brought to market by Oak Leaf Collectibles. Unfortunately, most of the data was useless to Nostomania due to being auctioned off ungraded. Luckily, we were able to snag the few sales from this run where the seller did provide a grade. One of the notable sales examples was issue #6. Graded Uncertified VG 4.0, it brought in an impressive $380.00, and this even while running for only a two-day auction. This is nearly what issue #1 went for ($390.00), and that copy appeared much nicer, but was not graded. Why would you grade a few, but not bother grading the #1 that you are touting as a really nice copy? I don't understand, but my guess is the seller wasn't sure how much to knock it down for an odd (but minor) defect that particular mag had.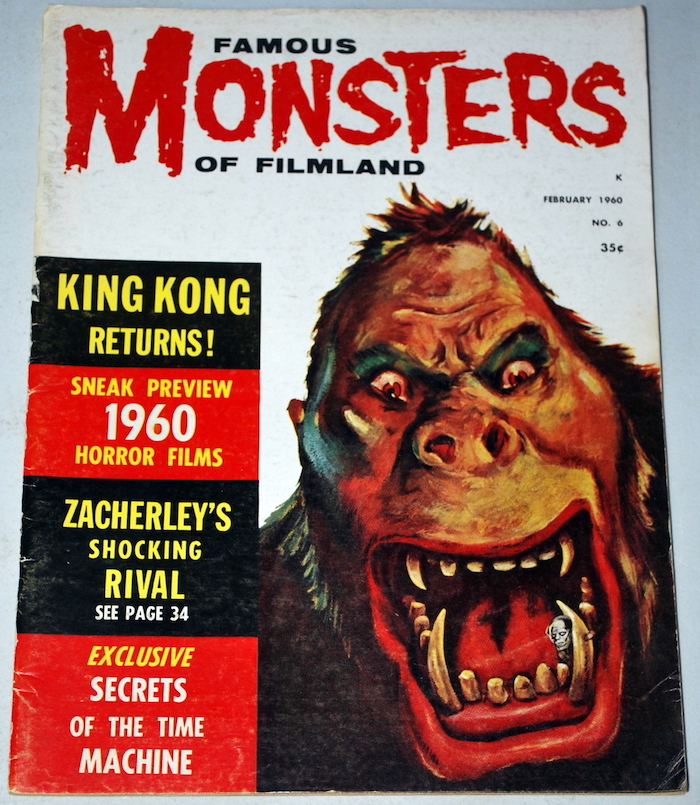 King of the run?
---

Thanks, we'll see you all next month.

Visit our NostoNews Archive.