NostoNews, January 1, 2015
by Tommy Jasmin

New pricing for 1st Quarter 2015, market comments

The just-computed 2015 1st Quarter pricing data is here! Sign in and see how the current market is affecting your collection value. Remember, we are now computing separate pricing for each grading service, as well as non-professionally graded items. So if you add an item to My Lists as non-graded, your collection value will likely change much less than if that item were graded by CGC, NGC, etc. Below I make a few market observations for each supported category.


---

Comics

Catman Comics has long been a cool Golden Age book with a cult following and known scarcity, but this is getting crazy! Check out the copy of Catman Comics 15 below, a recent Heritage sale. At CGC GD 2.0, it's acting like a CGC 9.2, selling for $3,173.92! Go check out our value trend plot on this book, it definitely had a slump at the start of the recession but is back stronger than ever. Note to person who owns the CGC 9.0: might be a good time to sell!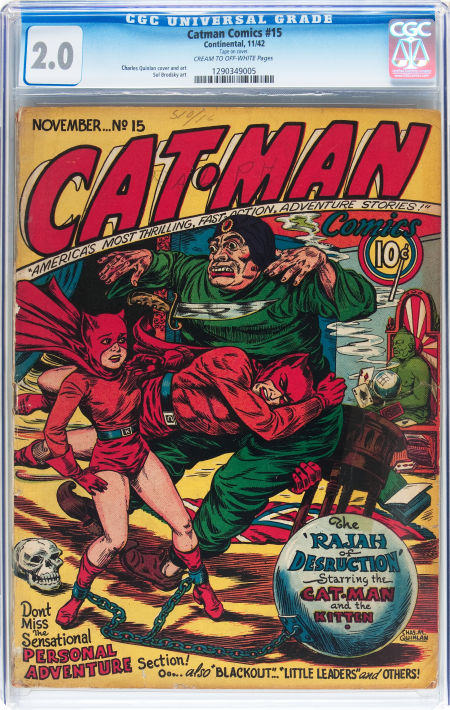 Cool Cat


The big surprise for me this quarter has got to be the Heritage sale of Pep Comics 22, CGC FN/VF 7.0. I know, it's the 1st Archie, I know it's a cool MLJ from 1941. But it's nowhere near a finest known, and to sell for $143,400.00? Wow! Forget what I said about MLJs last quarter, you missed your window of opportunity folks. (Many other MLJs also did very well this past quarter).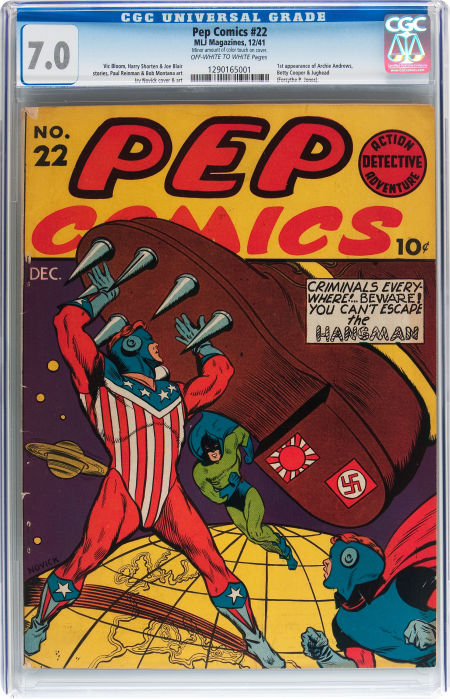 1st Archie red hot


Here's one that shoulda blew the lid off... I don't know, something! The Mile High copy of Zip Comics 1, a stunning CGC NM/MT 9.8, an extreme rarity for a 1940 book of course. Our algorithms had estimated this to be around a $30 thousand dollar book if it ever came to market, but our algorithms this time were way off! Finest known by far, even Overstreet has it at $8,500.00 in 9.2. It ended up selling through the last Heritage Signature auction for $13,145.00. So yes, you'll note an auto-price adjustment downward this month on our site.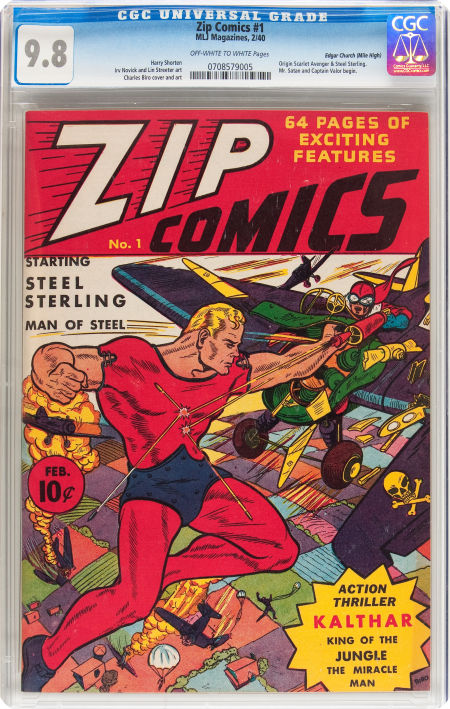 Not saying 13 grand isn't a lot of money!


The sales insanity continues with Timely's, and interestingly, more and more it's the later issues in the runs, with the uber-cool wartime covers. Here's a great example - Marvel Mystery Comics 44, CGC VG 4.0. Nothing that unusual right? Except the auction price! This one went for what you might expect if you doubled the grade, a very surprising $4,182.50. Sure it's kinda scarce, but nowhere near finest known, so what's the deal? Only explanation is demand for that kinger Schomburg Nazi WWII cover.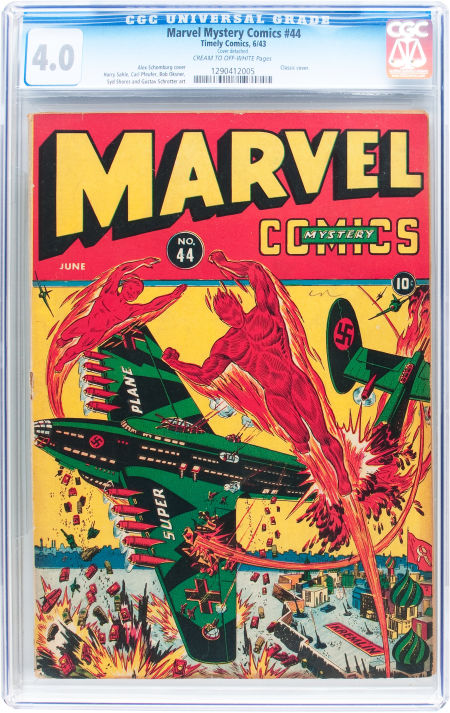 What a cover, what a price.


You all should have seen this one coming, easy pickings here. Marvel Premiere 47. New Ant-Man, John Byrne art, but previously no big deal at all. Now, with the movie a stone's throw away, all of a sudden a CGC NM/MT 9.8 will net you $657.25. This time anyway, who knows about next quarter? A few years ago you'd be lucky to get a hundred bucks for the same book. Timing is everything with these movies, as Guardians of The Galaxy reminded us.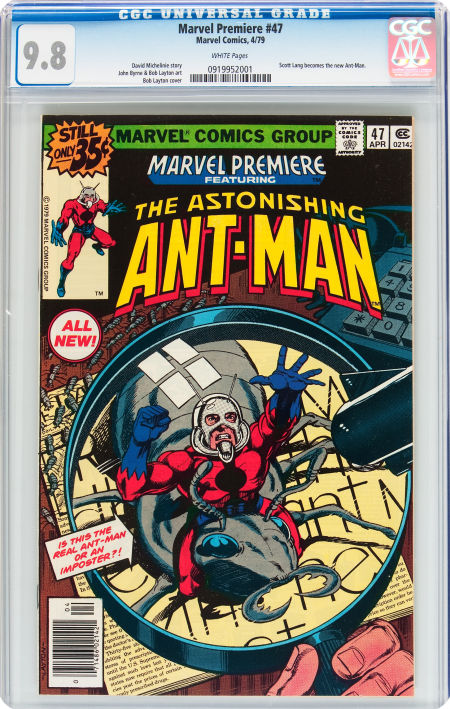 Worst quip I can come up with is tiny hero, big price?


And what's up with Planet Comics? This run is always flirting with greatness. I agree it's hard to argue with super-hot Maurice Whitman babes in space, but we have had many door-busting sales this past quarter. Check this out, Planet Comics 66, CGC VF- 7.5, selling recently via Heritage. Overstreet says around $200. No, try $4,182.50. What gives with this title? My recollection with these books is due to relatively poor production quality from Fiction House during this era, they are just very tough in high grade. And to support the theory, at 7.5 this is the finest known copy of this book.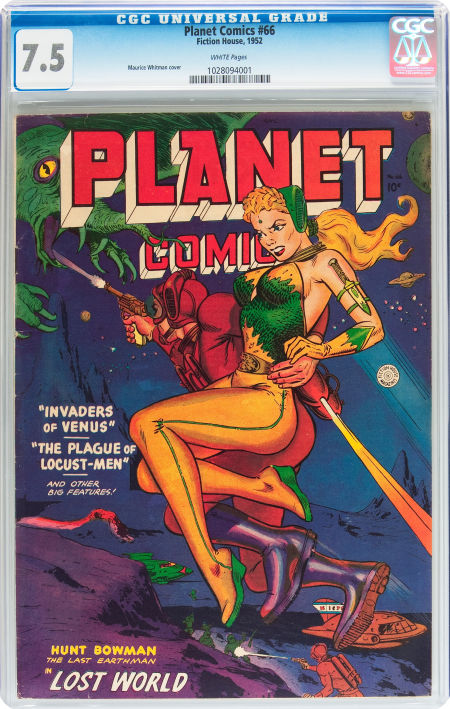 Finest Known at 7.5

Other items of note:
Miracle Man is percolating, though we have an unusual case here. Example below: Miracleman 1, Gold Variant, CGC NM/MT 9.8, $1,792.50
Any wartime Timely, hotter than white hot. Below, USA Comics 8, Uncertified PR 0.5, $1,553.50
Another one you all should have seen coming. Below, Captain America 117, Uncertified VG/FN 5.0, $155.35
1st Usagi Yojimbo, 2,000 copy print run, one printing. Below, Albedo 2, CGC NM/MT 9.8, $4,033.13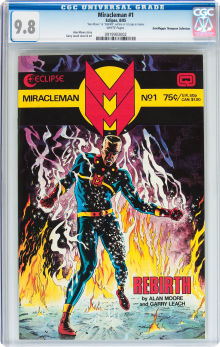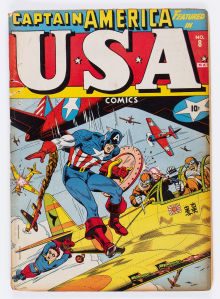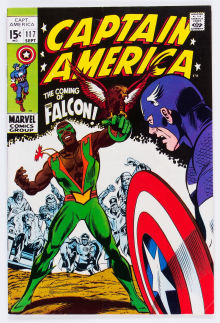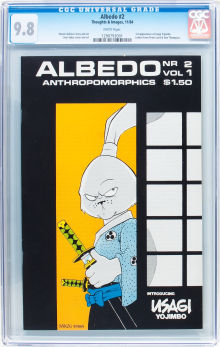 ---

Coins

Why am I featuring an 1883 Hawaiian coin this quarter? It's just too cool to ignore - an 1/8th Dollar coin (12 1/2 cents) from 1883, with only 20 pieces struck. What a great coin. Do we have these in the Nosto database? Unfortunately no, but if you would like to see this and are a Premium Subscriber, please drop us a note! This example sold though the recent Heritage Beverly Hills Signature Auction. At PCGS PR-62, it brought in an impressive $38,187.50.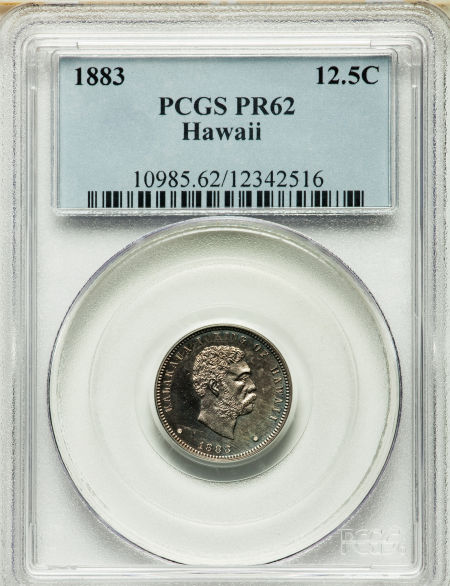 Or Hapawalu as they called it



It's been awhile since I featured any coins from personal fave series, so here's one now. I've always thought the Mercury Dime was a great, classic design. And to think what a difference in price a solid strike would get you in this series! Our example this time is a 1916-D PCGS MS-66 Full Bands. Auctioned in another recent Heritage Signature Auction (Houston), it went for a princely $61,687.50. I've never been a big toning fan but I'm sure some of the bidders just loved those magentas and blues.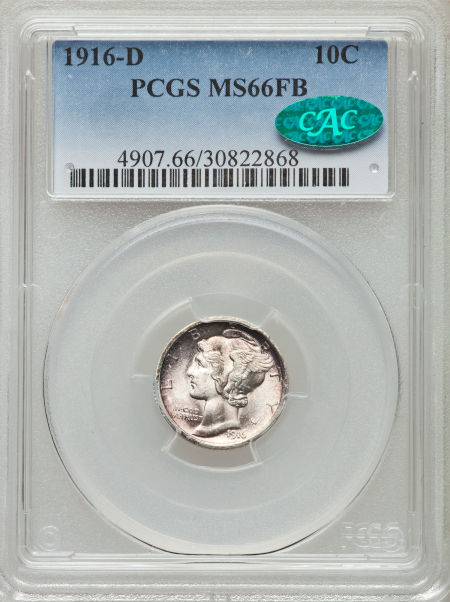 The key in the series


It's also been awhile since we've featured a Lincoln Cent, so why not the big daddy of this series? Here we have a nice 1909-S VDB, PCGS MS-66 Red. I suppose I should throw the "plus" in there for completeness, though we have not caved and started differentiating these in our database and pricing. This particular coin, a really nice looking piece, brought in $35,250.00 via that same Heritage Houston Signature Auction.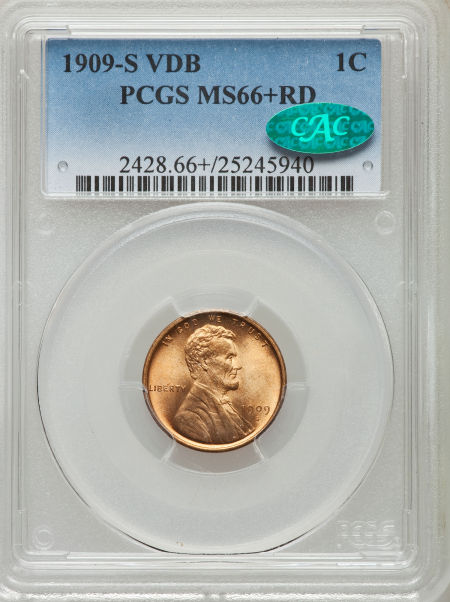 Most sought after in this series too
---

Magazines

Look on the forums and you'll see some discussion on Famous Monsters pricing, with speculation we are intentionally manipulating pricing (absolutely false, of course). The sad truth is sales are kinda flat. Here is a recent sale of a very nice CGC VF+ 8.5, which went for $1,493.75. Sounds reasonable, right? But check our pricing section - the last CGC 8.5 we recorded went for almost 2 grand. This sale is a drop of 25%. We love these mags here at Nosto, but all we do is gather sales and adjust pricing based on the numbers, that's our mandate, to try to convey truth about what this stuff is selling for.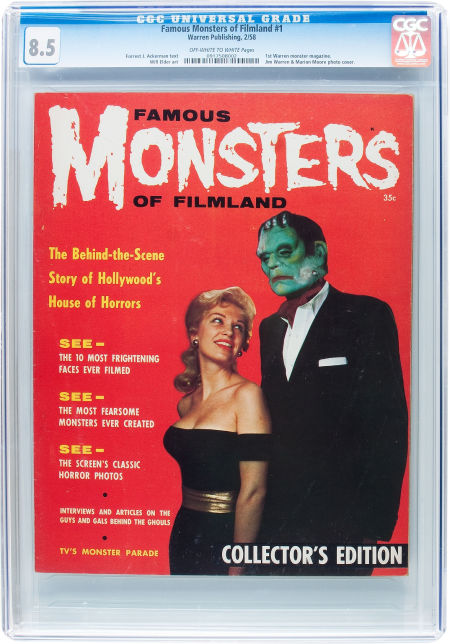 Nice looking #1 issue, decent but declining price.
---

Thanks, we'll see you all next month.

Visit our NostoNews Archive.