NostoNews, January 1, 2014
by Tommy Jasmin

New pricing for 1st Quarter 2014, market comments

The just-computed 2014 1st Quarter pricing data is here! Sign in and see how the current market is affecting your collection value. Remember, we are now computing separate pricing for each grading service, as well as non-professionally graded items. So if you add an item to My Lists as non-graded, your collection value will likely change much less than if that item were graded by CGC, NGC, etc. Below I make a few market observations for each supported category.


---

Comics

I mentioned a few updates ago how a Detective Comics 27 is now a 6-figure book in any grade. Continuing this trend, a 'Tec 31 is now a 5-figure book in any grade! Reference the anti-blistering, ratty, no-back-cover, Uncertified PR 0.5 copy below. Granted, it is a killer Bob Kane Batman cover. This rag flew out the doors of the Heritage offices on a recent Sunday (not even a Signature Auction) for $11,711.00, wow!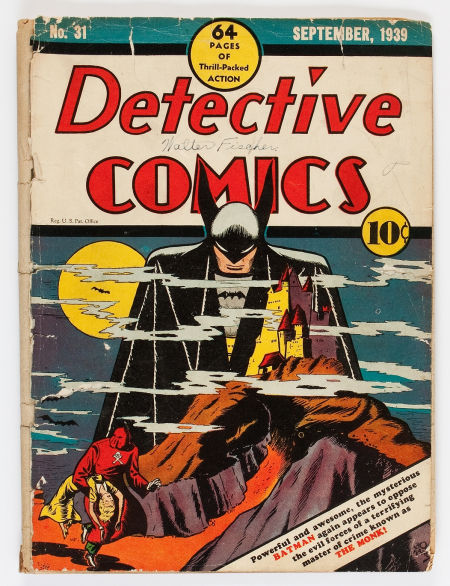 What's next? Panel from Tec 31 goes for $500?


Other big news was the first round of Don and Maggie Thompson books going up on the Heritage auction block. Not a true pedigree, IMO, but a remarkable collection assembled by the hobby's finest diplomats. Below is a nice example from this collection, a CGC NM 9.4 Hulk 5. Nice to see Maggie get a big fat check in the amount of $22,107.50 for this book.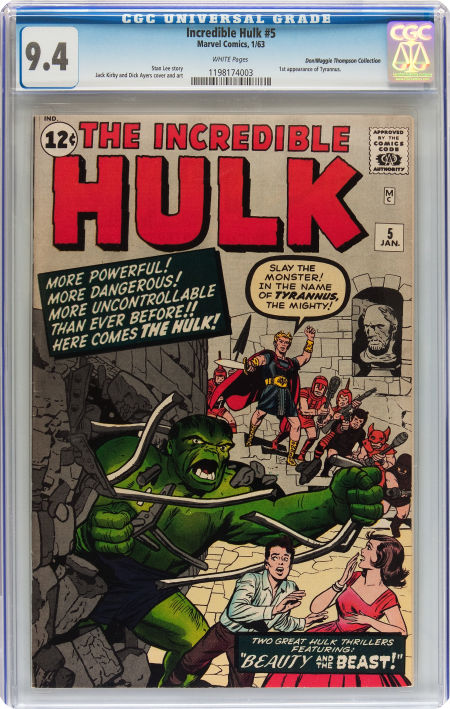 Hulk smash sales records!


A nice advantage Nosto Premium Subscribers get is the ability to watch the pricing data percolate for tomorrow's high demand books. Check out the Avengers 55 below. Featuring the first appearance of Ultron-5, a low-grade copy like this Uncertified VG+ 4.5 could have been purchased for a few bucks not long ago. This copy sold recently via Heritage for $114.72, and there are hundreds of CGC certified copies in much higher grade. Keep an eye on this one folks.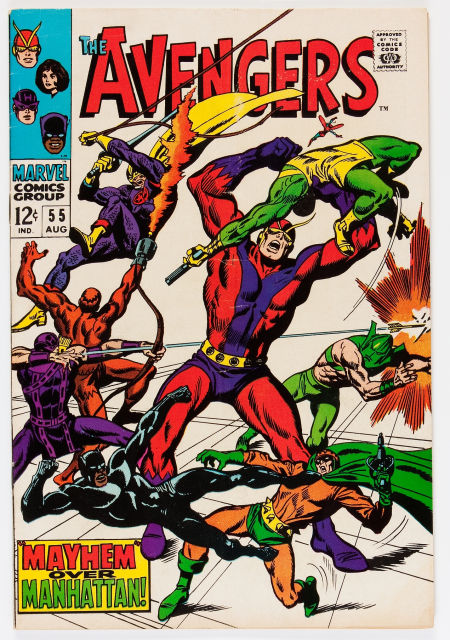 Watch for issues with the Collector to percolate too


My vote for coolest sale this quarter goes to Marvel Preview 7. It's one of the underrated Bronze Age Marvel black-and-white magazines. Featuring 1st appearance of Satana, and a great painted cover, the copy below is a decent CGC VF/NM 9.0 (several graded higher exist). It managed to pull in an impressive $466.05. This format never got much love, despite often featuring great stories and artwork.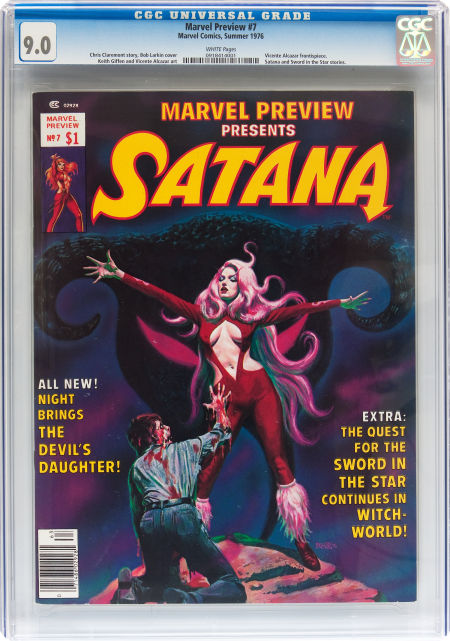 Great Bronze Age cover


Back for a moment to uncertified rags, this sale proves once again Timely wartime covers can do no wrong. The USA 5 below features Hitler, Tojo, and Mussolini on the cover, and even in Uncertified FR 1.0 brought in more than the Overstreet VG 4.0 price guide value, with a hammer price of $693.10.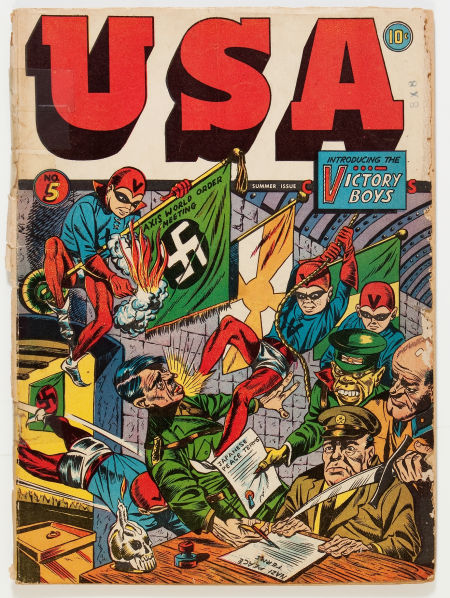 Timely war covers will always be cool


I talk often how many Golden Age titles are becoming a forgotten memory and are slowly but surely losing value. There are a few exceptions. Top tier titles, with high Gerber scarcity numbers can still pull some weight. Below is a great example. This pre-hero Adventure Comics 36 came out when DC was getting its game on with Batman and Superman. Graded a modest CGC FN- 5.5, it sold recently via Heritage for a very impressive $5,676.25. What's the deal here? Simple: the CGC census confirms this truly is a rare book, one Gerber was right about, all those years ago. There are only two certified copies in existence, this one and the Mile High. If you've got one of the other dozen or so out there, might be a good time to cough it up.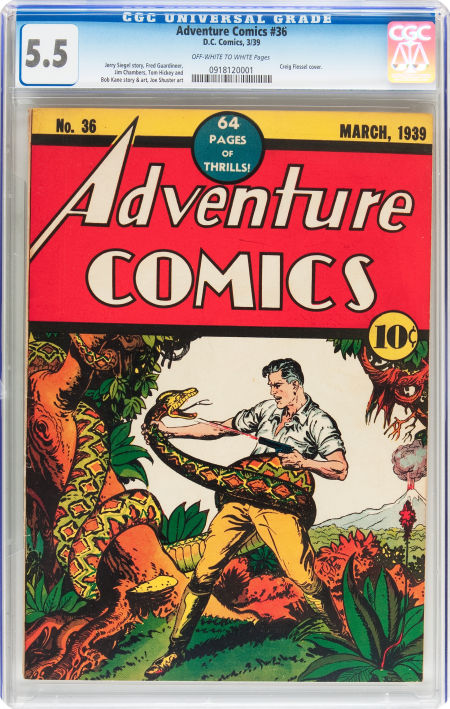 Maybe a dozen or so exist

Other items of note:
It's a fine line for what's worth slabbing, Part 1 Example below: Detective comics 472, CGC NM/MT 9.8, $621.40
It's a fine line for what's not worth slabbing, Part 2 Below, Superman 352, CGC NM/MT 9.8, $28.00
Nova 1, previously a dollar bin book, now percolating Below, Nova 1, CGC NM 9.4, $137.43
Killer Atlas horror cover by the great Bill Everett, killer price! Below, Venus 19, CGC VG+ 4.5, $2,868.00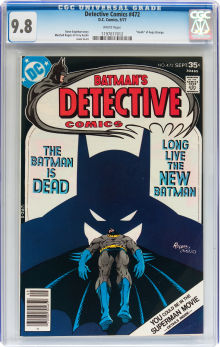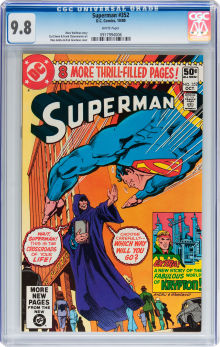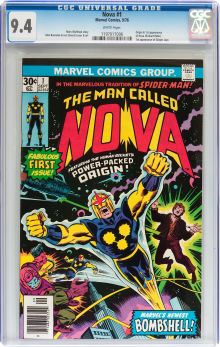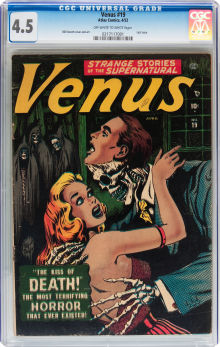 ---

Coins

I'd like to highlight a few areas where Nosto coin pricing shines. Below is a remarkable coin with a remarkable history. This 1883-CC Cameo Proof Morgan Dollar is graded NGC PR-65, and sold recently via Heritage for a whopping $170,375.00. This is one of only two known coins, and does not even exist in the PCGS coin guide - no PCGS id number. When auctioned by the branch mint back in 1889, it registered a sale price of $4.00!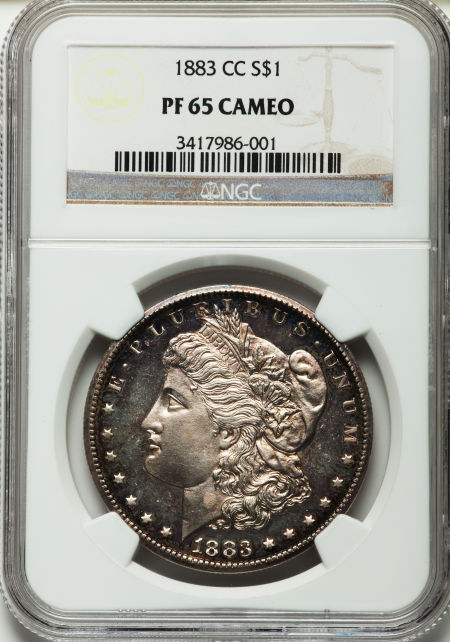 original sale price: $4.00



Another remarkable coin that does not even have a PCGS number is the 1934 Commemorative 50 cent piece shown below. A rare Matte Proof, graded NCG PR-62, only four are known to exist. This coin sold recently via Heritage for $64,625.00. It was formerly in the estate of John R. Sinnock, Chief Engraver of the Philadelphia Mint when this hald dollar was designed and struck.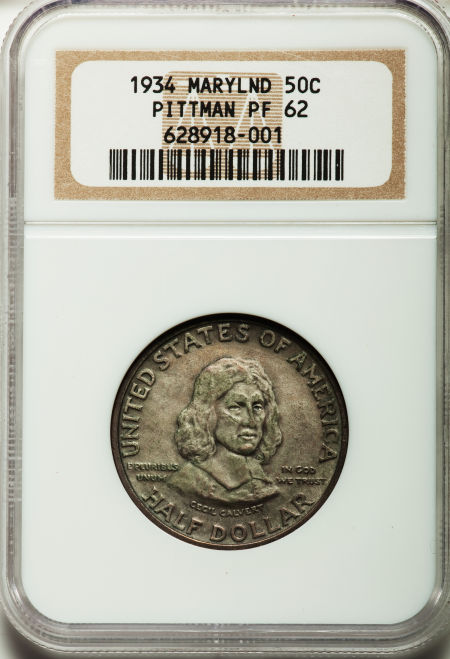 Four known, no PCGS id


One more very impressive sale this quarter is an example of the price a coin will command when deemed as close to perfect as possible. The 2000 Millenium Set Silver Eagle shown below was graded MS-70 by NGC, and sold via Heritage for an amazing $29,375.00. The sale price far exceeded even the PCGS price guide value of $15,000.00.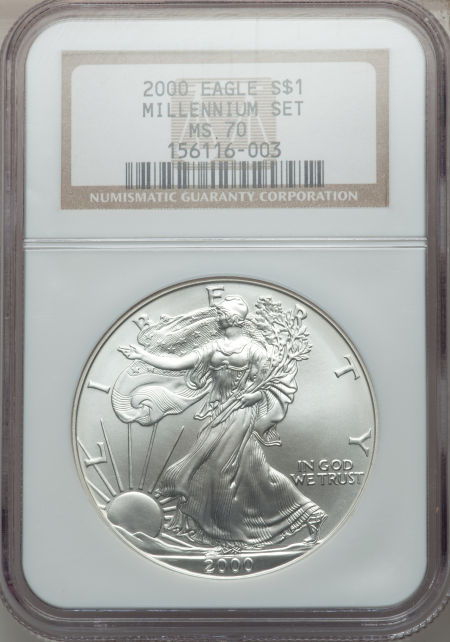 Pretty much flawless
---

Magazines

While the Nosto magazine pricing is still settling out due to sparse sales data, one area we are solid on is early issues of Playboy magazine. The CGC NM 9.4 copy below sold recently via Heritage for $28,680.00. This is the Newsstand Edition, (one of 3 variants), and correlates insanely close to our computed value of $28,700.00. If we can focus on gathering some quality sales for next update, the rest of our magazines pricing should start to lock in with the market nicely.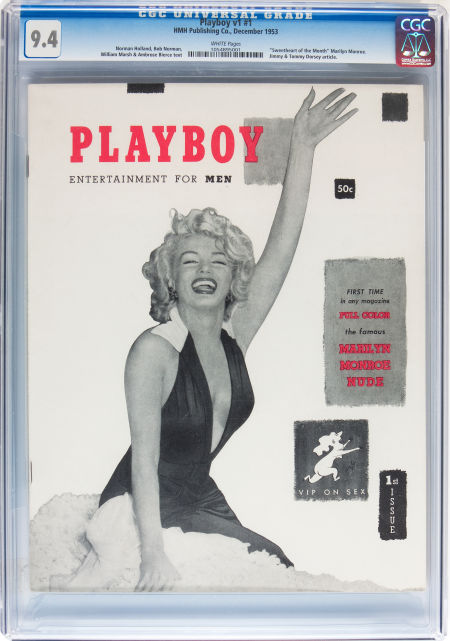 Nosto pricing super tight on this one
---

Thanks, we'll see you all next month.

Visit our NostoNews Archive.