NostoNews, January 1, 2013
by Tommy Jasmin

New pricing for 1st Quarter 2013, market comments

The just-computed 2013 1st Quarter pricing data is here! Sign in and see how the current market is affecting your collection value. Remember, we are now computing separate pricing for each grading service, as well as non-professionally graded items. So if you add an item to My Lists as non-graded, your collection value will likely change much less than if that item were graded by CGC, NGC, etc. Below I make a few market observations for each supported category.


---

Comics

Overall, this past quarter was pretty lackluster for comic sales. There were very few big-gain surprises. One standout, however, was Four Color 878, the first appearance of Peanuts (Charlie Brown and Snoopy). This is oddly one of the hottest books around right now, and Four Colors sometimes fly below radar. They can still be found cheap if you look hard. The CGC VF/NM 9.0 copy below sold recently for $4,182.50, a huge price increase.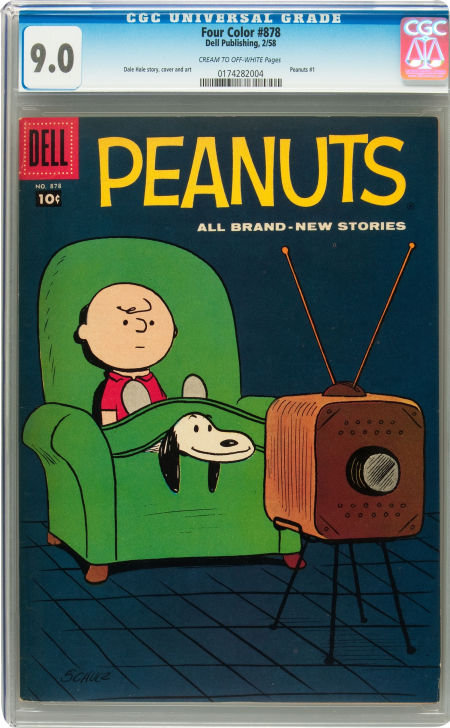 Not selling for peanuts


As I stated last market update, any early Thanos appearances are red hot, with Iron Man 55 (first appearance) leading the way. The uncertified copy shown below, a FN/VF 7.0, sold recently for $359.70. Not long ago, a slabbed CGC copy in this grade was selling for under $75.00! Keep an eye on this book and other early Thanos appearances.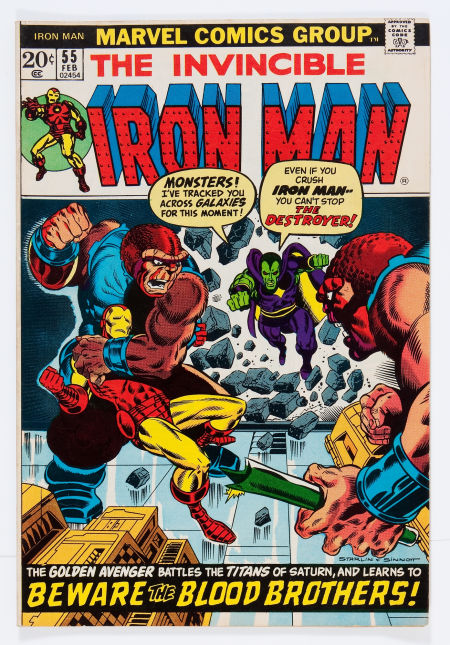 And he's not even on the cover


For the rest of the comics market report, I'm emphasizing the poor performance of high grade slabbed comics. All of these examples are net losses for the seller, since the sale price is well under the cost of CGC certification. Below is one of the Bronze Age Atlas books, Phoenix 1. This CGC NM/MT 9.8 copy could only muster $21.00. I have to chuckle at the notes on the Heritage site - the best the cataloger could come up with for a selling point was "contains atomic explosion panel".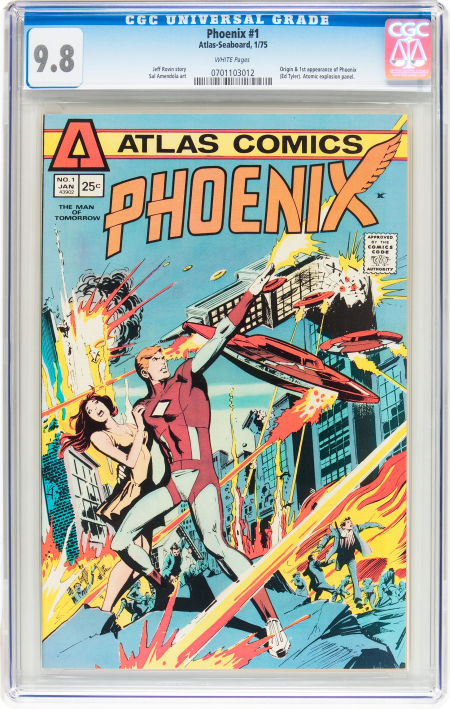 No atomic explosion in pricing


I don't know how many times I have to tell you folks to stop slabbing Skull the Slayer, but if you want to keep tossing your money down the toilet, go ahead. Here is another Skull the Slayer 5 that sold recently, a CGC NM+ 9.6 that pulled in a sizzling $19.00.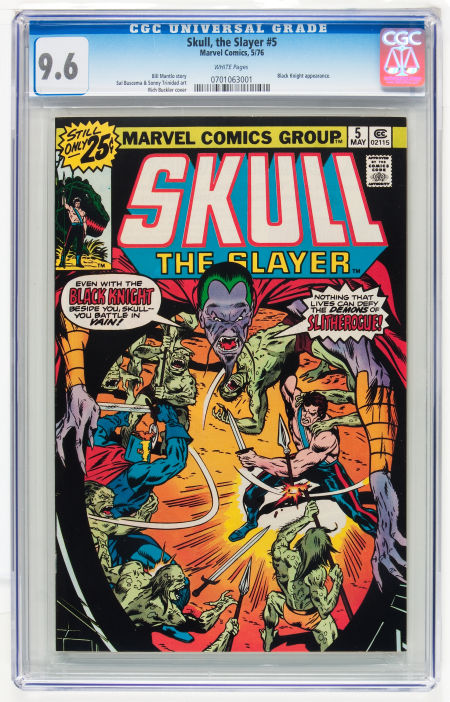 Don't slab The Skull


I can't remember why Spawn 19 was touted as a key book in the run, maybe "low distribution" (funny), or the Greg Capullo art. In any case, it doesn't really matter since right now if you get even a NM/MT 9.8 back from CGC, you'll get maybe the $18.00 the copy below sold for. Ouch. In the early days of CGC professional grading, a 9.8 would have meant a $100 bill.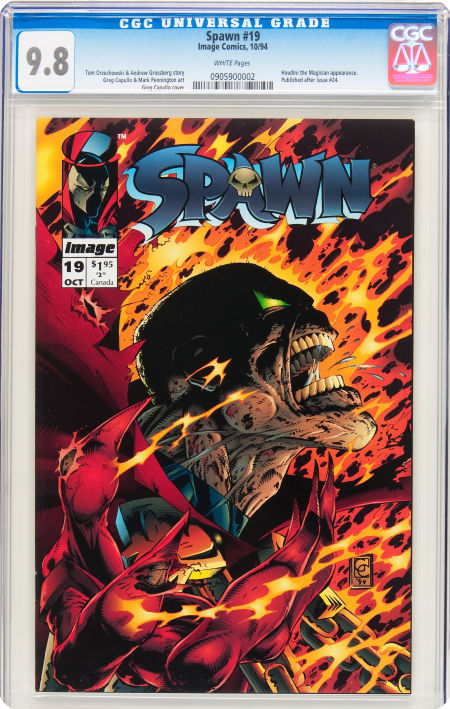 Now, an $18 bill


It's not just modern books that are under-performing. The Dick Tracy Comics 70 shown below, a decent Golden Age book grading in at CGC VF- 7.5, could only muster $26.00. More and more, just putting a book like this in a shiny case is not enough to part people with their money.



Just no big deal

Other items of note:
Bronze Age World's finest, no big deal (admittedly a lousy cover) Example below: World's Finest Comics 238, CGC NM/MT 9.8, $26.00
Walt Disney comics, previously almost always money in the bank, no more Below, Walt Disney's Uncle Scrooge 286, CGC NM+ 9.6, $17.00
Nancy and Sluggo, anybody remember them? Fewer and fewer of you it seems Below, Nancy and Sluggo 127, CGC NM 9.4, $26.00
Superman? Sure. Batman? Sure. Super-Team Family? No love here, even with more pages Below, Super-Team Family 5, CGC NM/MT 9.8, $26.00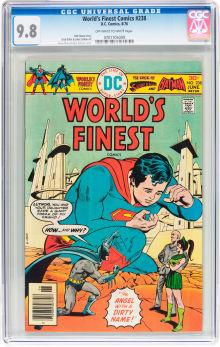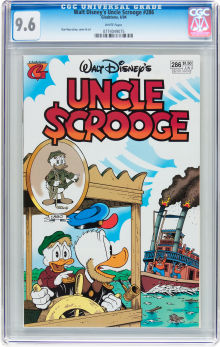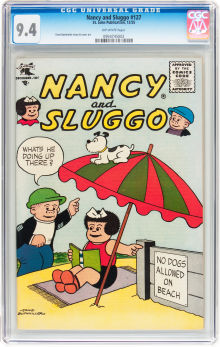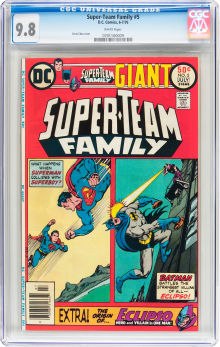 ---

Coins

The coin market, in contrast to the poor numbers for comics, is very healthy. It's amazing how much money gets thrown around when choice coins go on the market. The 1792 Disme (10 cent piece) shown below has so much history a book could be written about it. This true rarity, an NGC PR-62 Brown, sold recently through Heritage for a stunning $587,500.00. There are maybe 20 of these in existence.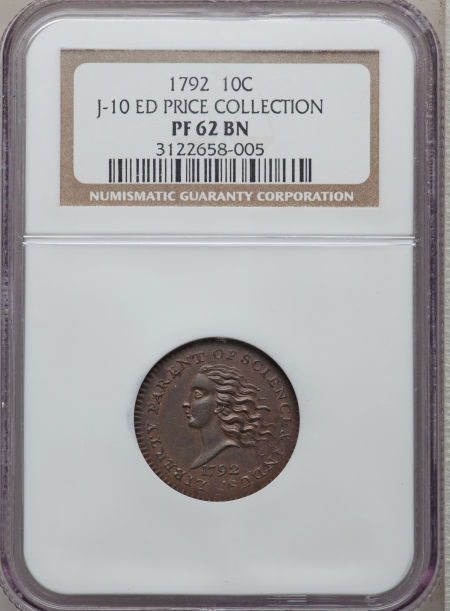 Yes, that's over a half million dollars



Below is another rarity, a real beauty, that came somewhat close to the half million dollar mark. This 1802 Draped Bust Silver Dollar, a PCGS PR-64, sold recently through Heritage for $411,250.00. Amazingly, Heritage has brought to market two of the four known examples in the past year.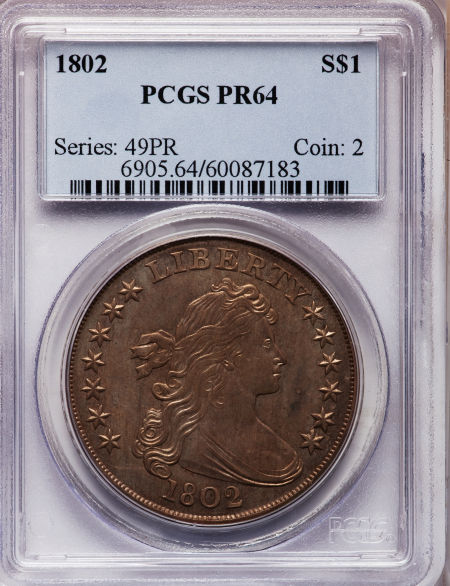 Only four known


Our last featured coin this month is an unusual 1925 Norse American Centennial Gold Medal. Graded PCGS PR-66, it sold recently through Heritage for $64,625.00. This coin has an interesting history, with Viking immigration to North America never resulting in permanent settlements. The reverse of the coin oddly states "AUTHORIZED BY CONGRESS OF THE UNITED STATES OF AMERICA A.D. 1000". Wtf? And the obverse, well is that Thor or what?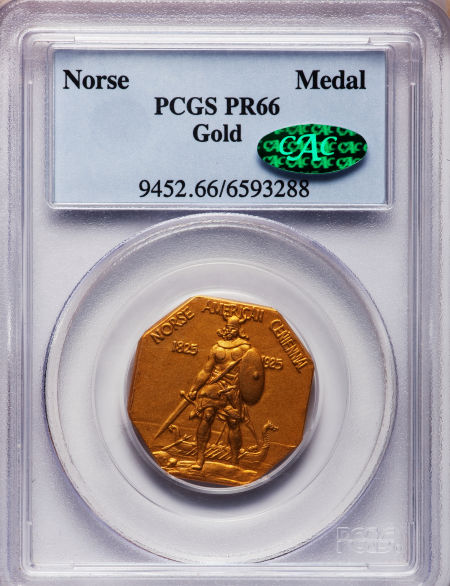 origins with a Minnesota Congressman
---

Magazines

We were happy to see a nice CGC NM 9.4 copy of the Playboy 1 Red Star variant come to market. The sale price of $21,510.00, while a very impressive number, cements this book as a distant 3rd place to the Page 3 variant, and the regular newsstand edition. Early Playboy pricing is starting to settle out.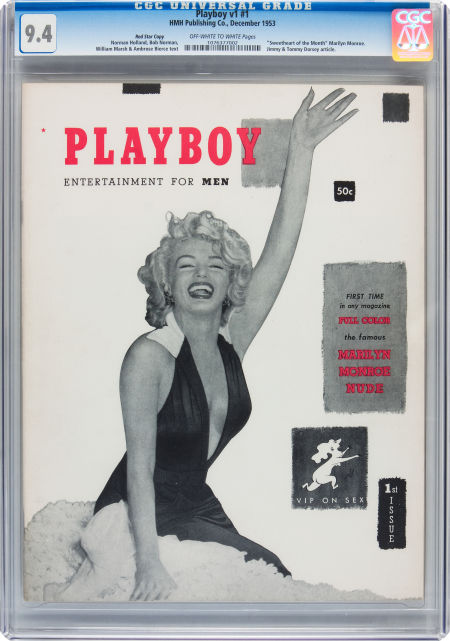 Least valuable of the three #1 variants
---

Thanks, we'll see you all next month.

Visit our NostoNews Archive.