NostoNews, January 1, 2012
by Tommy Jasmin

New pricing for 1st Quarter 2012, market comments

The new 2012 pricing data is in! Sign in and see how the current market is affecting your collection value. Remember, we are now computing separate pricing for each grading service, as well as non-professionally graded items. So if you add an item to My Lists as non-graded, your collection value will likely change much less than if that item were graded by CGC, NGC, etc. Below I make a few market observations for each supported category.


---

Comics

The comics market was very tough to get a handle on this past quarter. Picking just a few highlights is going to be tough, but here goes. For starters, remember just a few years ago when any high grade Marvel Team-Up, pretty much any 9.8, was printing money? Not so any more. Imagine the seller's surprise when he/she netted a loss on the CGC 9.8 Marvel Team-Up 140 shown below, which could muster only $16.00! This copy is tied for Finest Known as well.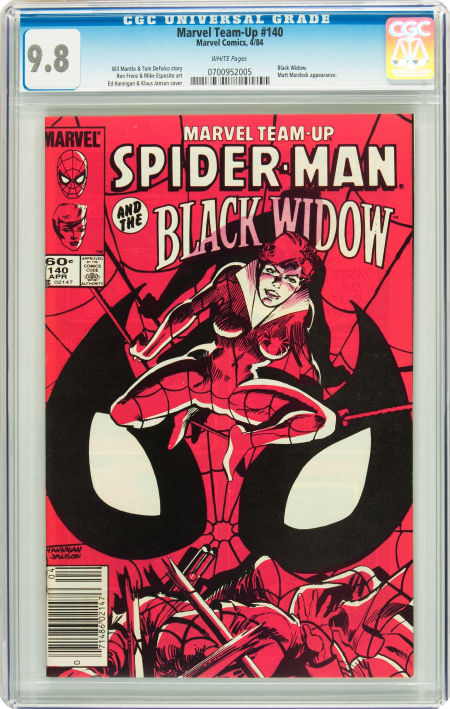 No more printing money


In the opposite direction, Timelys seem to have a very cyclical nature to their pricing. They will remain fairly level for an extended time, then take huge jumps. Well, they are back on a tear, with pricing at the low-end going crazy again. We all know how scarce Timelys are, so maybe this is justified, but our algorithms are logging some head-scratching data. Here is one example: The CGC GD 2.0 Marvel Mystery 46 shown below netted a crazy $2,868.00. Wow! Sure, it's an amazing bondage/Hitler/you-name-it cover, but this is nuts.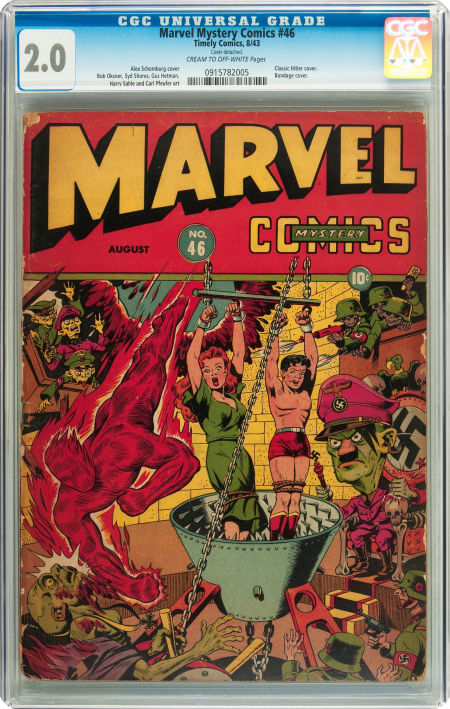 Crazy numbers for a crazy cover


Not convinced? The Marvel Mystery shown above is not an aberration. We are seeing this for most low-grade Timelys. With the exception of the restored run of Sub-Mariner that recently went to market, which tanked. Poetic justice for all the restoration fanatics who just had to mess with these books. Back to the point, check out the Captain America Comics 42 below. Poor 0.5, uncertified, incomplete, and it still pulls in $191.20!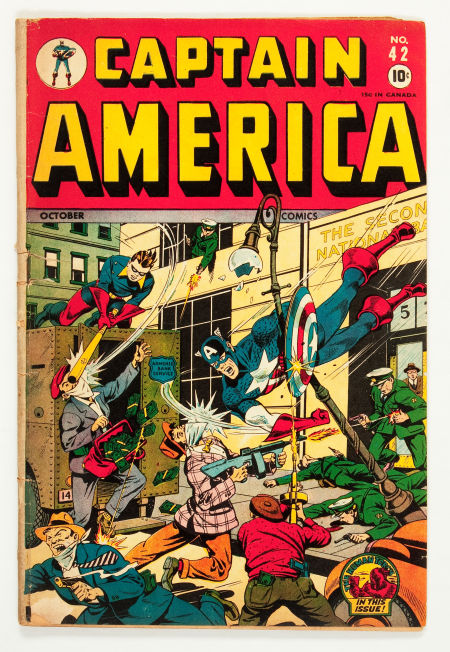 Timely can do no wrong right now


I hate to give all the face time to Timely, DC, and Marvel, so let's check in quick with, oh Charlton. This won't take long. Nothing happening. I give this seller credit for trying - he/she is thinking, hey, I've got a 9.6 dinosaur book, that ought to have some pull, right? Nope - Valley of the Dinosaurs 2, CGC NM+ 9.6, shown below, was another net loss, not even covering slabbing costs at $26.00. Savannagh Pedigree and Finest Known are no help here either.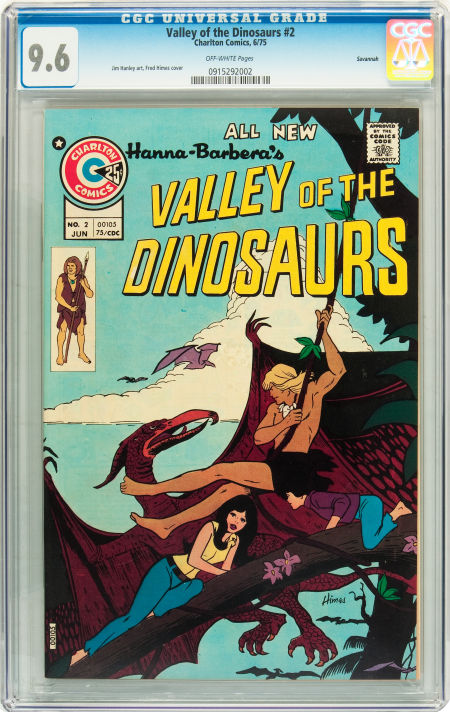 Doesn't even recoup slabbing costs


Another puzzler for me this quarter is the lack of pull super high grade squarebounds have had. I would fully expect early Bronze Age Marvel Annuals, when they turn up in 9.8, to go through the roof. But it's just not happening. Look at the Marvel Super-Heroes 15 shown below. You might think the sale price of $286.80 for a CGC NM/MT 9.8 is pretty damn good. But our algorithms say this book should have gone for over a thousand dollars. It's a Finest Known and the only 9.8. And as I alluded, we are seeing a lot of this. More examples below if space permits.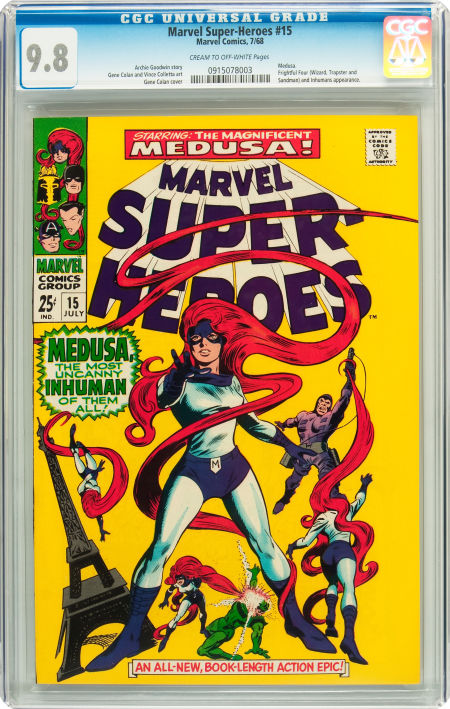 Finest Known squarebounds are usually rocking


For this report's "the cover sells the book" example, I am thrilled to see the White Heat/Radium/Melting Face book make an appearance! Yes, I'm talking about Black Cat Mystery 50. The CGC VG+ 4.5 copy shown below sold through Heritage for a very princely sum of $896.25. Probably 4X what most price guides have this book at. Nosto Advisor Professor Jack Selegue does a great writeup on this book in his award-winning Periodic Table of Comics.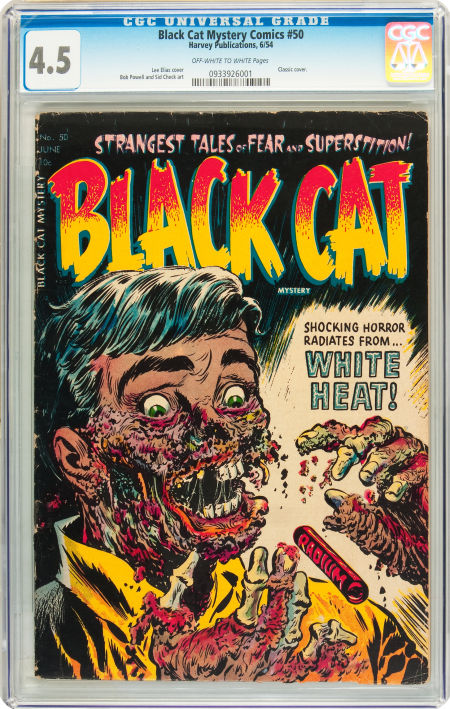 White Light, White Heat

Other items of note:
More super-high grade, yet tanking, squarebounds. Example below: Sgt. Fury Annual 6, CGC NM/MT 9.8, $95.60
Undergrounds are back pulling decent numbers again. Example below: Zap 1, Plymell Edition, CGC NM 9.4, $10,755.00
The unquestionable power of the Mile High pedigree. Example below: Red Raven Comics 1, CGC VF/NM 9.0, $74,687.50
DC War in the Nostomania DC sweet-spot (1958-1960) - still sizzling. Example below: Our Army at War 83, CGC VF 8.0, $16,730.00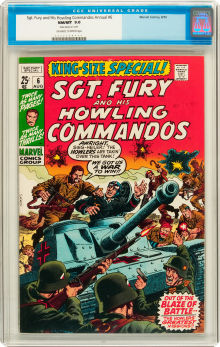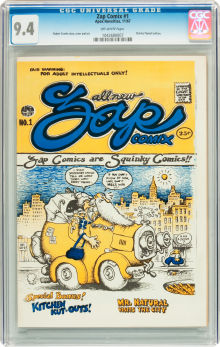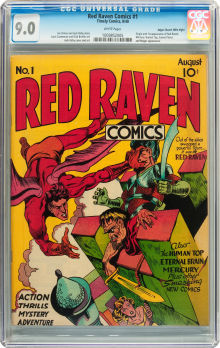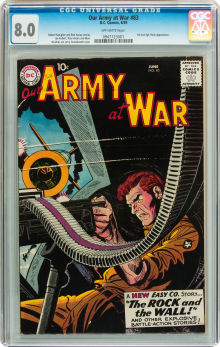 ---

Coins

Our biggest mover this quarter is the 1854-S Quarter Eagle. Due to the sale of a PCGS VF-35 specimen, sold recently through Heritage Galleries for $253,000.00, this coin now appears on our Top 100 coins list, at slot 83. At present, this is the 5th Finest Known, with the best known being only AU-53. Based on this information alone, certainly this is a coin our pricing algorithms say belongs in our Top 100. The theoretical MS-63 value we compute is currently $335,000.00.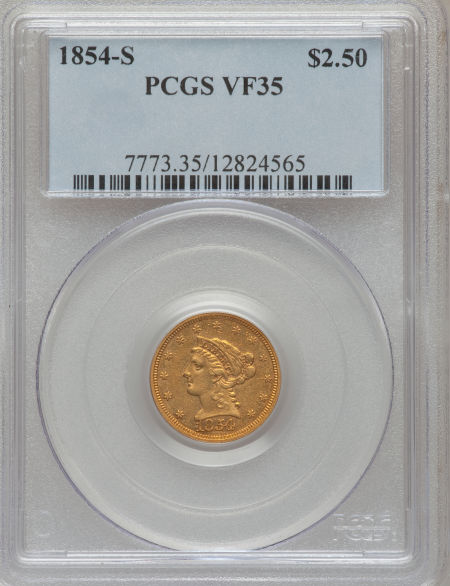 Breaks our Top 100 this quarter



In contrast to the previous sale, it is interesting to note that the 1796 Quarter Dollar shown below, considered extremely rare and desirable, does not come close to cracking our Top 100. The PCGS MS-63 coin sold through Heritage Galleries for $161,000.00. While this is a fantastic price for this coin, there are 12 known specimens graded higher. Also, the bottom coin on our Top 100 list, which compares all items at a baseline grade of MS or PF 63, is $273,000.00.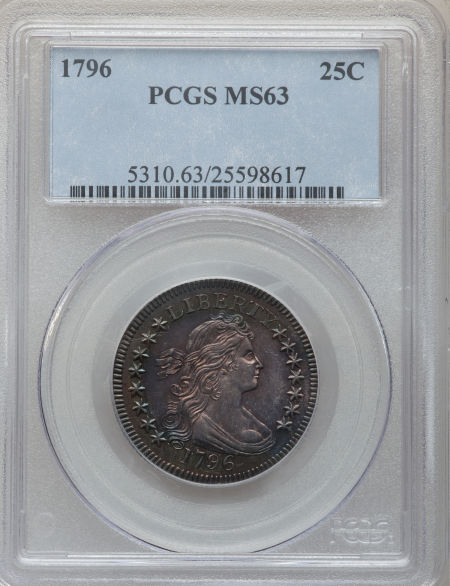 Nice, but nowhere near Top 100 territory


And last, we have a good example of how accurate Nostomania pricing can be. The 1854-O Double Eagle shown below is graded PCGS AU-55. It sold in the Heritage October Signature Auction for $431,250.00. The current Nostomania value in PCGS AU-55 is $384,000.00. Ok, I guess it isn't that close, but what is interesting is this coin remained rooted at number 63 on our Top 100 list, not moving a single slot up or down. On high-end coins like this, where the prices are expected to fluctuate a fair amount, this is pretty impressive.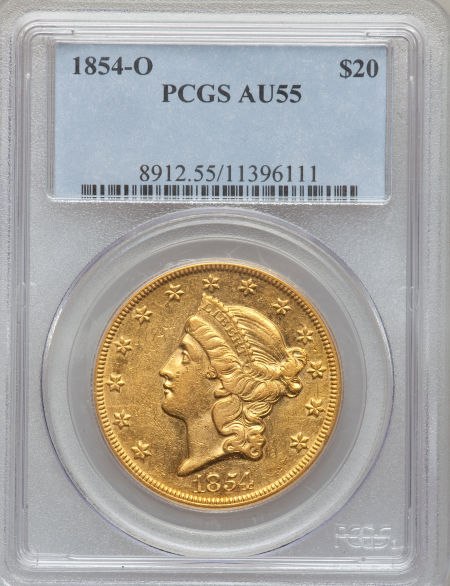 Tough New Orleans Double Eagle
---

Magazines

A very interesting recent sale in magazines was a CGC NM- 9.2 copy of House of Horror 1. An extremely rare Warren mag, the print run was only 400. It was essentially an ashcan, printed to secure the title. I didn't realize this Golden Age legal process still existed in the 1970s. With this copy selling for a respectable $1,434.00, House of Horror 1 jumps 18 slots to number 52 on our Top 100 list.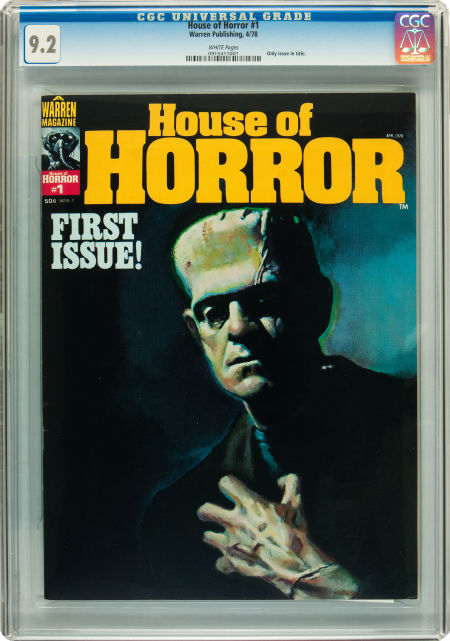 A very rare Warren
---

Thanks, we'll see you all next month.

Visit our NostoNews Archive.