NostoNews, January 1, 2011
by Tommy Jasmin

New pricing for 1st Quarter 2011, market comments

The 1st quarter 2011 pricing data is in! Sign in and see how the current market is affecting your collection value. Remember, we are now computing separate pricing for each grading service, as well as non-professionally graded items. So if you add an item to My Lists as non-graded, your collection value will likely change much less than if that item were graded by CGC, NGC, etc. Below I make a few market observations for each supported category.


---

Comics

It has been a really hot and healthy end of the year for comic books. As I always emphasize, demand will continue to drive prices up for key characters and key issues. A great example this pricing update is the CGC NM/MT copy of Green Lantern 76 which went up for auction, like all other items mentioned in my market report, by our friends at Heritage Galleries. This Finest Known was expected to do well, but the final hammer price of $37,343.75 makes it now the top Bronze Age comic book. Recent price increases for Showcase 22, and hype for the upcoming movie have been factors in the rise in popularity of Green Lantern. This book was the first of a great run on the title led by Neal Adams.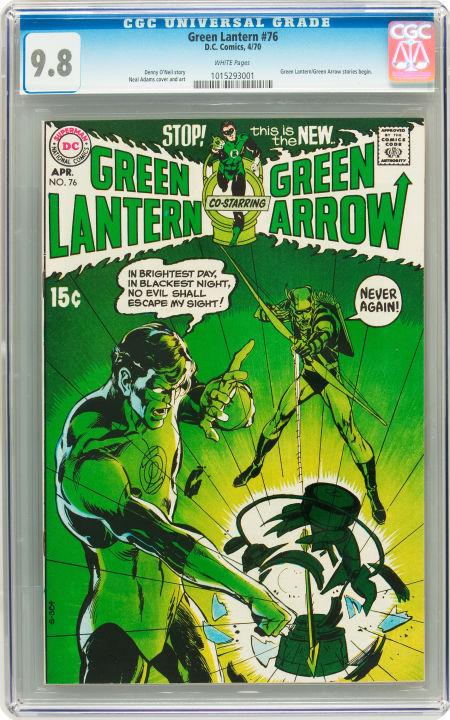 Green Lantern 76 now top Bronze Age comic


Another great sale to note was a CGC NM+ 9.6 copy of Daredevil 1. Another Finest Known, this is just a great data point for driving our pricing engines, we love when stuff like this goes up for sale. The final price, oddly, was exactly the same as the previously mentioned book, at $37,343.75. I can't help but show off a little just how tight Nostomania pricing is on key books like this - our current CGC NM+ 9.6 value? $35,200.00.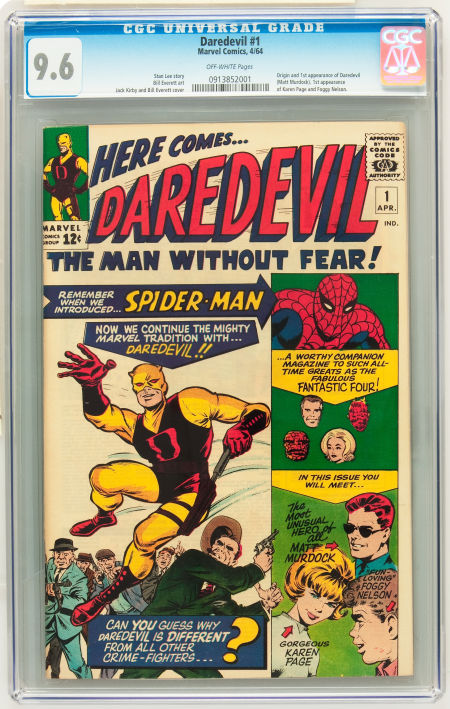 Unlikely there is a 9.8 copy out there


For something different this update I'm going to highlight a few comics that originally were free. The Spirit "sections" were simply cut out of Sunday papers that ran them, making a mini comic book. The later issues (around 1952) have been selling for insane prices, when you realize exactly what you are buying - a few pages of newsprint from a Sunday paper! The example below, the 8/3/52 issue in NM- 9.2, sold for an amazing $1,314.50. No denying it is some beautiful comic work with EC-era Wally Wood art.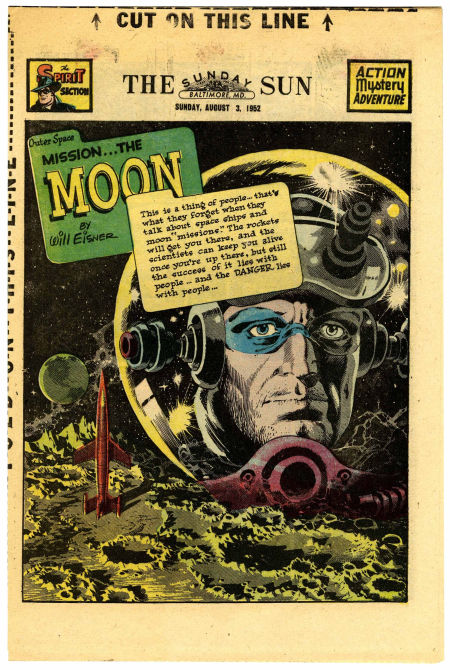 Late Spirit sections are hot


Another hot promotional book is the Donald and Mickey Merry Christmas comics, which I believe were given out around Xmas time at Firestone stations. I suppose you can almost assume any comics sitting around gas stations have the odds against them for remaining high grade, but in any case there is very strong demand for these books. The example below was the 1945 issue. Graded CGC VF+ 8.5, it sold through Heritage recently for $1,434.00. Not a bad return on your investment, given the original cost was zero!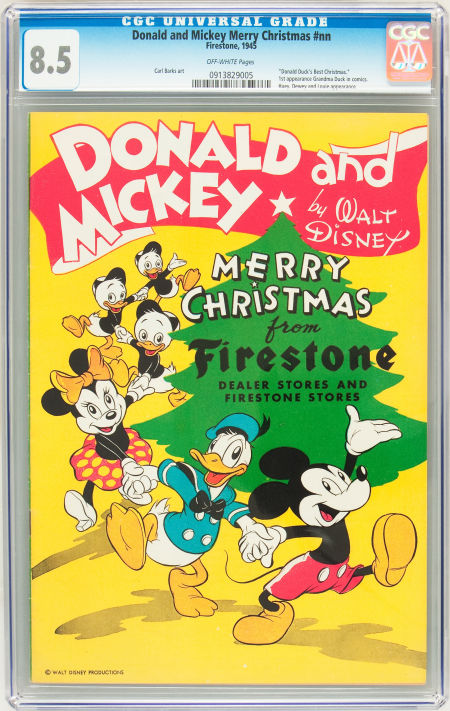 A great return on your investment


As I keep emphasizing, the books that can do no wrong are top character, top key issues. What amazes me is this is true across the entire grading spectrum, not just at the high end. Take the PR 0.5 graded Batman 1 below. The worst grade you can assign, a total rag, and this book still sells for an astounding $4,959.25. And this was a copy with no back cover, and a centerfold missing affecting the story!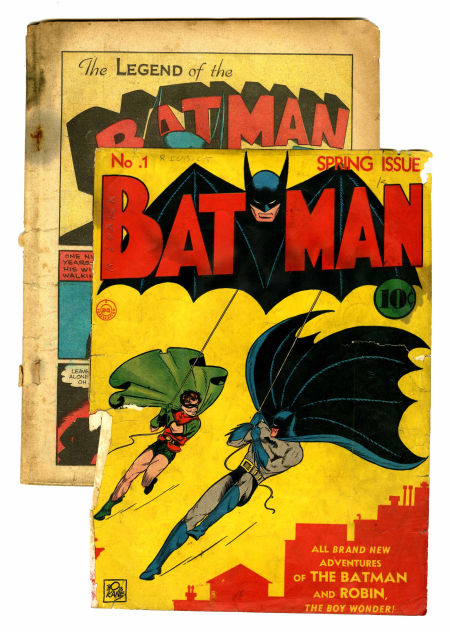 High demand in any grade


Last, a run of high grade early Silver Age Two-Gun Kid comics has recently come to market. The consistently very high sale prices indicate these books are probably much scarcer in high grade than originally thought. The example below, very typical of the run, is Two-Gun Kid 66, graded CGC NM 9.4. A 1964 book, it sold for $507.88.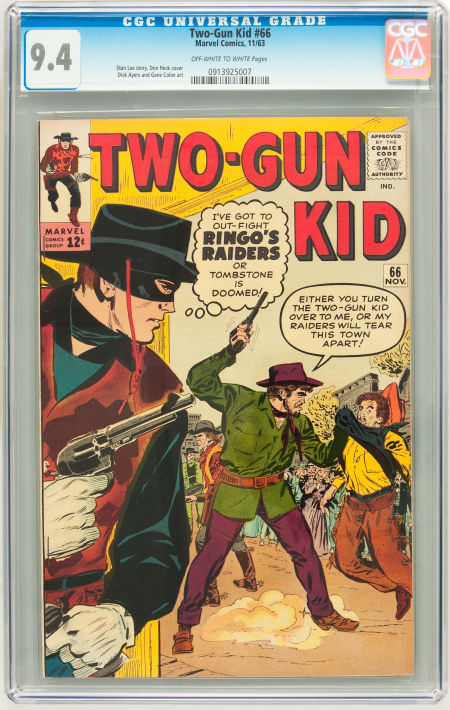 Scarce in high grade

Other items of note:
Same story as last pricing update, early Sgt. Fury in high grade are red hot: Example below: Sgt. Fury 3, CGC NM+ 9.6, $5,975.00
Finally, a downward price correction, in general, for DC war books: Example below: Our Fighting Forces, CGC FN/VF 7.0, $22.00
One of this pricing update's biggest losers, New Book of Comics (a 1937 DC!): Example below: #1, CGC NM 9.4, Gerber 8, $19,120.00 (way down)
Just an all-around impressive sale, and a huge gainer: Example below: Fantastic Four 51, CGC NM+ 9.6, $10,157.50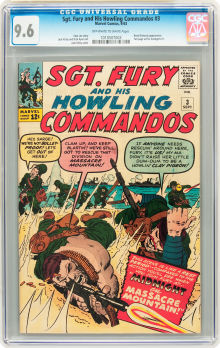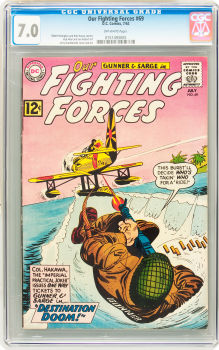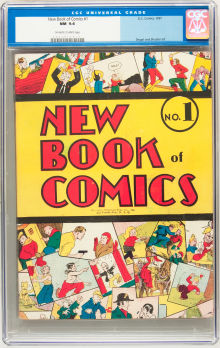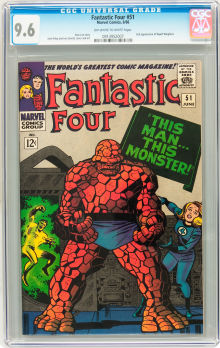 ---

Coins

The coin market is still going gangbusters, driven in part by the continually rising prices for precious metals. This update I'm just going to highlight a few nice sales that caught my eye. No particular theme, no particular order. The nice 1939 Liberty Walking Half below, while not a particularly scarce coin, ties for Finest Known with many others at MS-68. When this happens, subjective qualities like toning will decide which particular coins fetch more dollars. This example sold through Heritage for a solid $12,650.00. Note the CAC sticker - becoming much more common on higher end coins.



A Finest Known walker



Below is another Finest Known, but this time, the only representative in this grade. These sale are great data for the Nostomania pricing engines. This 1856 Seated Dime, Large Date, was graded MS-66 by PCGS, and brought $29,900.00.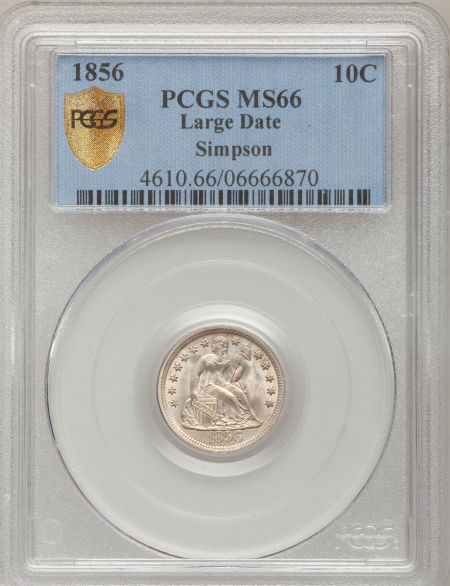 A Seated Dime Rarity


In case any of you coin people have been snoozing, Nostomania tackled a long outstanding issue this year and finally got U.S. commemoratives into the database. This was the top request for our coin Premium Subscribers, and we are happy to get it knocked off our todo list. A nice example is the PCGS MS-66 Booker T. Washington commemorative silver half dollar shown below, which sold recently via Heritage for $299.00.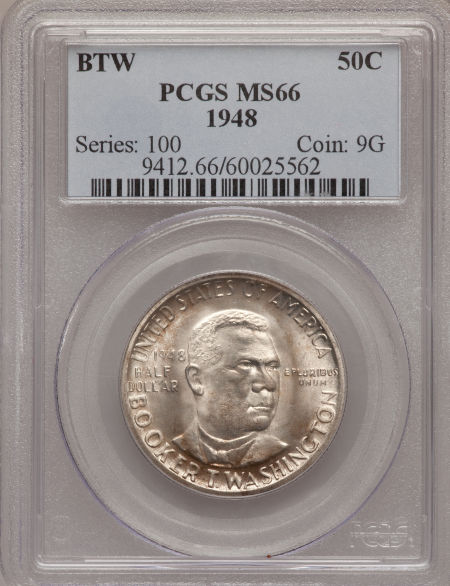 Nosto now supporting commemoratives for our coin users
---

Magazines

As the first 9.6s are rolling off the slabbing lines, it will be interesting to see how pricing for Playboy settles out over the next 6 months or so. I believe at this time Nostomania is the only online price guide for this title. The CGC NM+ 9.6 copy of Playboy 6 shown below sold recently via Heritage for $1,434.00. Would I have expected higher? Maybe, but I'm guessing most collectors of this title are not hardcore comic book fans and just don't understand how big a deal it is to pull a 9.6 or better.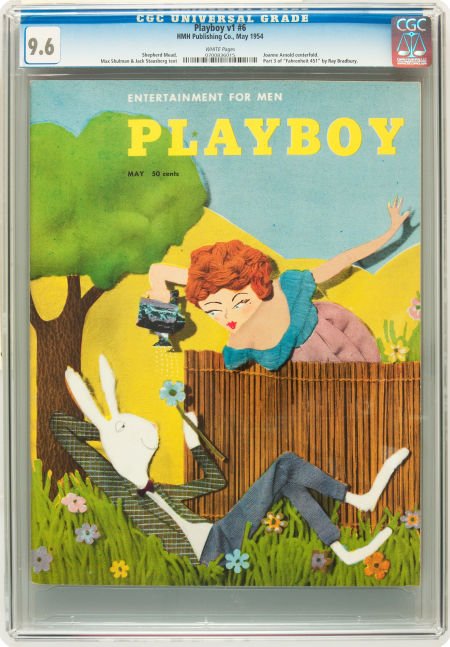 Some higher grade copies are coming to market
---

Thanks, we'll see you all next month.

Visit our NostoNews Archive.