NostoNews, February 1, 2020
by Jane Miller
Quick note from Tommy: I've been talking recently with freelance writer Jane Miller, and she offered to do a guest article this month on manga. Having noticed some Marvel manga covers stand out lately (see Aero for example), and with my daughter recently receiving the entire Nausicaa of the Valley of the Wind TBP set as a gift, it feels like good timing, so here you go, enjoy. Thank you Jane!
A Beginner's Guide To Collecting Manga
Koyoharu Gotouge's Demon Slayer: Kimetsu no Yaiba was the series most coveted by manga collectors in 2019 - it sold a total of 12.7 million copies to become the best-selling series this year, OtakuKart reports. If you're a newbie looking to begin your own manga collection, it can be difficult to know how to start. While there are many different manga series on the market, each comprised of numerous volumes, the sheer amount of choice can also be overwhelming. Fortunately, there are several ways you can refine your tastes and build the manga collection of your dreams.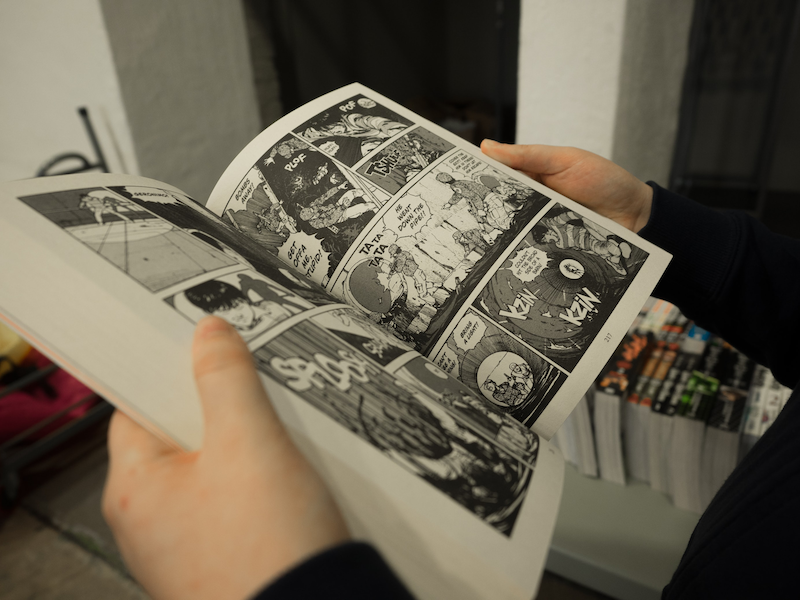 Narrow it down
Before making any purchases, it's important you know what you like. There's no point wasting money on titles you don't enjoy reading. The easiest way to hone your tastes is to visit your local library and check out various manga series. You may fall in love with a certain series or discover a must-have genre. For example, shonen is typically aimed at boys under 15, while seinen is aimed at the 15-24 male demographic. The genre can therefore have a big impact on the content and maturity level of a publication. If you avoid building a manga collection comprised of general titles and focus on only purchasing your favorites, you'll end up much happier with your collection in the long run.
Take a course
Manga has been accepted as a field of academic interest across the county. Taking a course is a great way to learn more about manga and earn credit for college. For example, Wesleyan University offers a course entitled "Introduction to Japanese History: A Manga Artist's Life in 20th-Century Japan". It uses Mizuki Shigeru's four-volume autobiographical manga, "Showa: A History of Japan" to survey most of 20th-century Japanese history from democracy to militarism. Alternatively, the University of Kansas has recently started teaching "Manga: Histories and Theories", which looks at the works of various manga artists from the late 19th century to the present day. It essentially explores in-depth the main issues addressed and theoretical approaches used in the interdisciplinary study of manga.
Do your research
Once you've decided on a book to purchase, it's important to carefully research any available information you can find on the individual volumes. Many titles have been published numerous times. It's important you know exactly which edition you're purchasing in order to avoid disappointment. For example, Sailor Moon was originally published by Tokyopop and recently re-released by Kodansha Comics. Many fans argue that the Tokyopop edition's are superior and that the newer publications have too many flaws in the translations. Similarly, Viz's publication of Ranma 1/2 can be confusing to understand at first. They initially published the first four volumes in three English editions, but later republished the same content in four different English editions. So, always make sure you know exactly what you're buying before you make a purchase.
Collecting manga is a fun and rewarding hobby. With these tips, you'll be able to grow a collection you can be proud of.
---

Thanks everybody, see you back here in a month.

Visit our NostoNews Archive.