NostoNews, February 1, 2019
by Tommy Jasmin


Whenever possible, we bring you back to the original source of the sale
As we continue to increase the volume of actual, verified sales on the site, I want to send a reminder this month to our users. Whatever data you are researching on the site, when possible, we will provide a link back to the original sale. Let's look at a few examples. First, a sale of Amazing Spider-Man #1 from the last big Hakes Americana & Collectibles Auction. Hover over the sale, click the link, and off you go! You can research all the details regarding the original sale. How handy is that?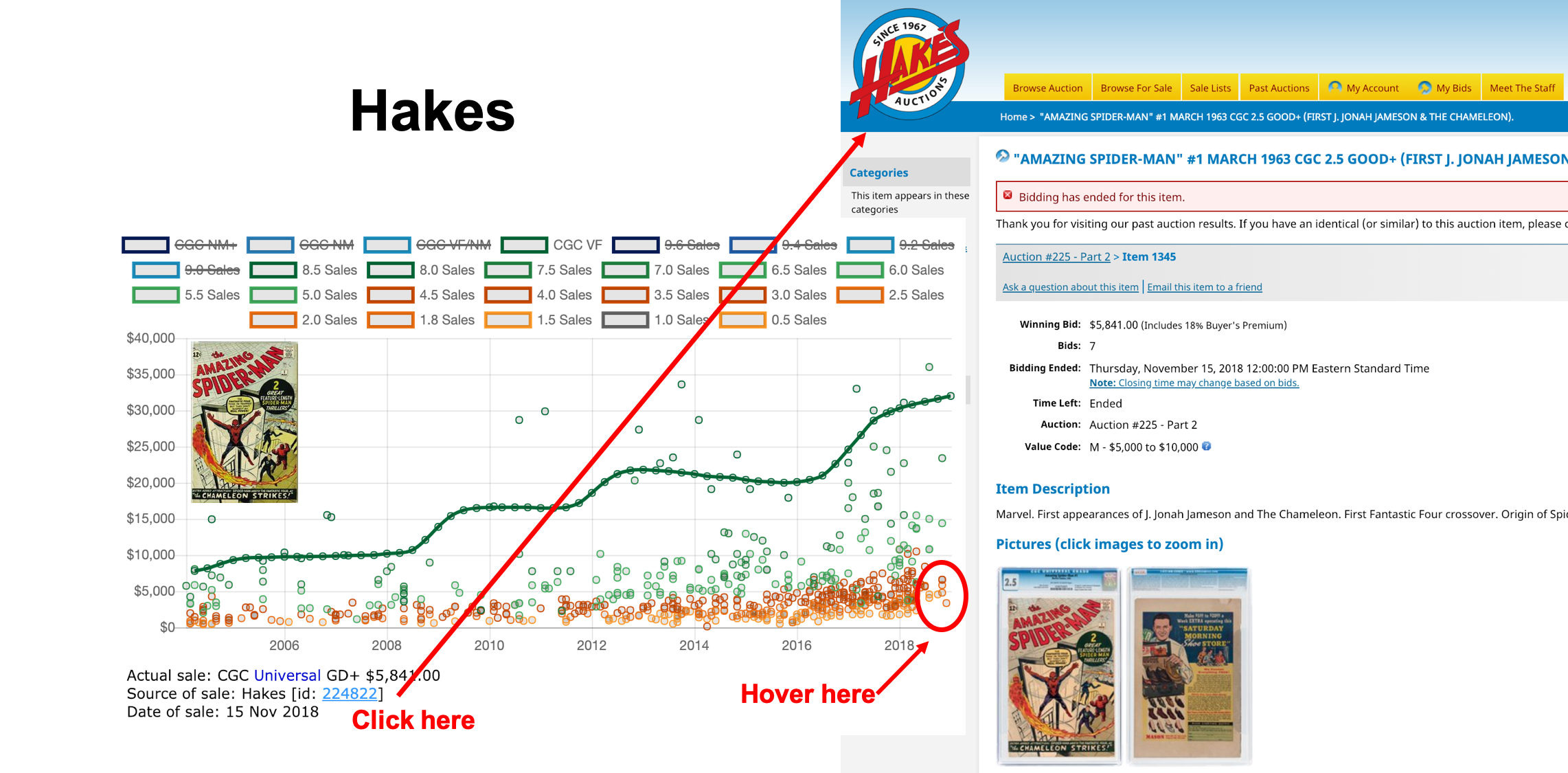 Click the link! Just kidding, it's only a sample image
Next we'll look at an American One-Ounce Gold Buffalo. Targeting specifically an NGC MS-70 sold via Heritage Auctions. Same thing: hover, click, research.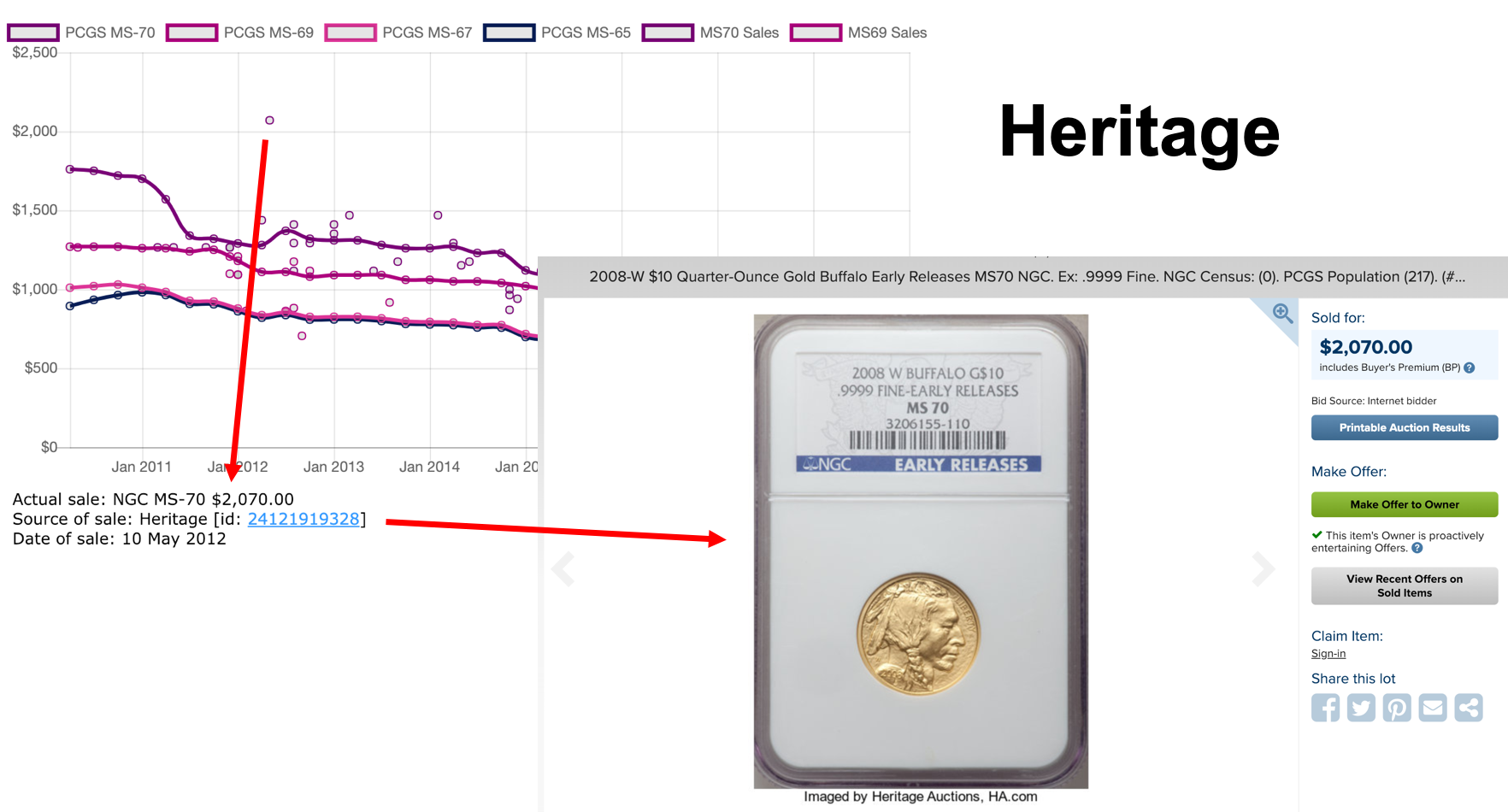 A great way to research pricing trends with real data!
And remember, we don't just gather CGC sales. The majority of items in collections are uncertified, so how can a collection management service provide a complete package without gathering uncertified sales, and providing a price guide for those as well?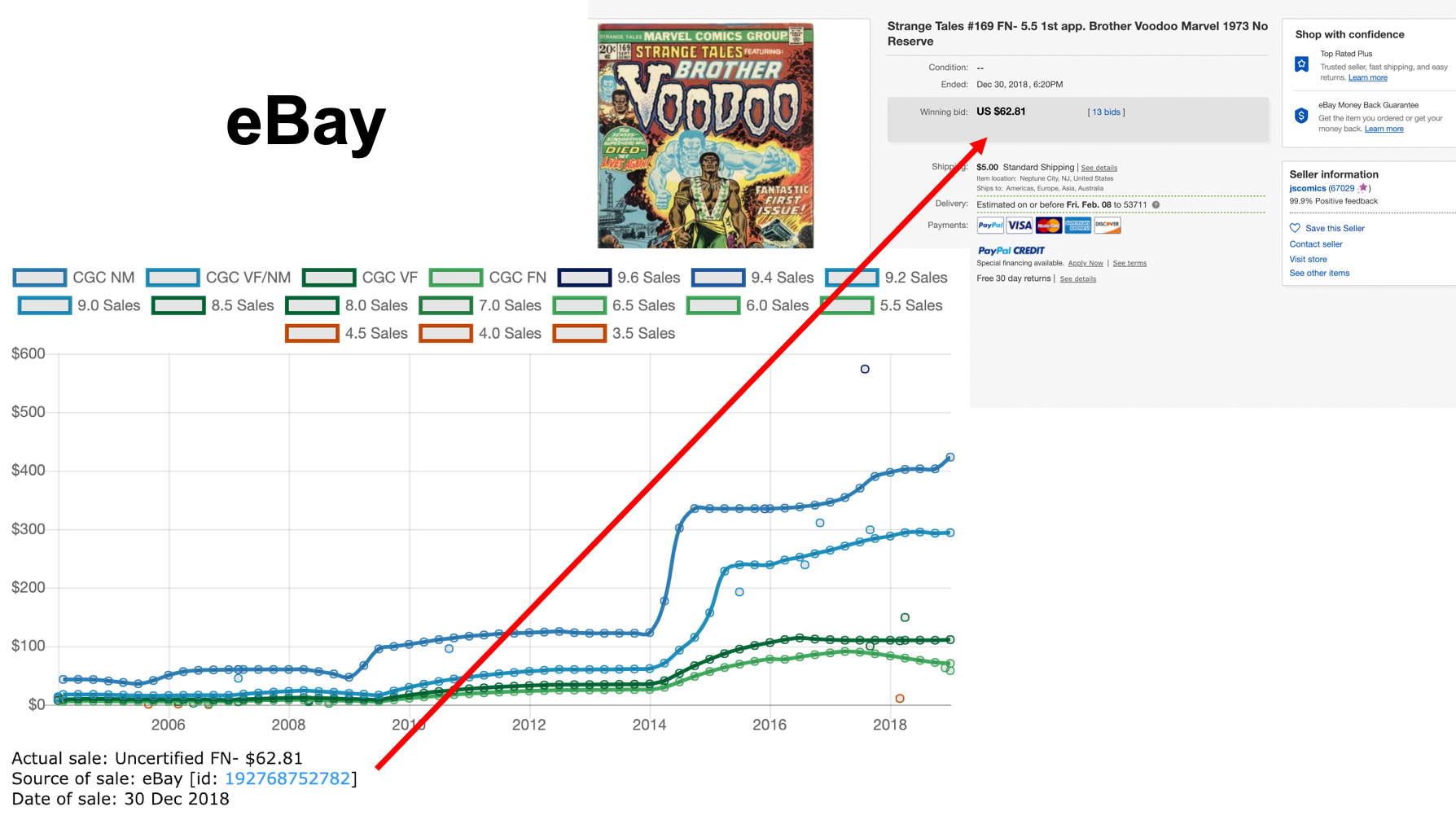 All bases covered - certified or not, you can track it in your collection
Oh, one more thing: we have opened up limited access to pricing details for any visitor to the site, sort of a teaser on what you might get if you sign up for the Premium Service.
---

Thanks everybody, see you back here in a month.

Visit our NostoNews Archive.