NostoNews, February 1, 2018
by Tommy Jasmin


All Sales Data Now Links Back to Original Auction Page
I think you folks are going to love this new feature. Say you are researching the sales history for Amazing Spider-Man 300 on Nostomania. Look at the trend line - you can see how hot it was a decade ago, cooled off a bit, and now is hotter than ever. Note how we are hovering over a particular sale from almost a decade ago, a CGC NM/MT 9.8 that sold for $896.25 back in 2009. See how the Heritage ID appears to be a link? Click it! Bam! You are taken in a new window to the original auction page on the Heritage site, from back in 2009. Pretty cool, hey? Everything verifiable and traceable back to the source. Unfortunately, eBay expires their auction pages after a few months, but if unsure just try the link, you'd be surprised - I occasionally find some that never got purged and seem to linger forever.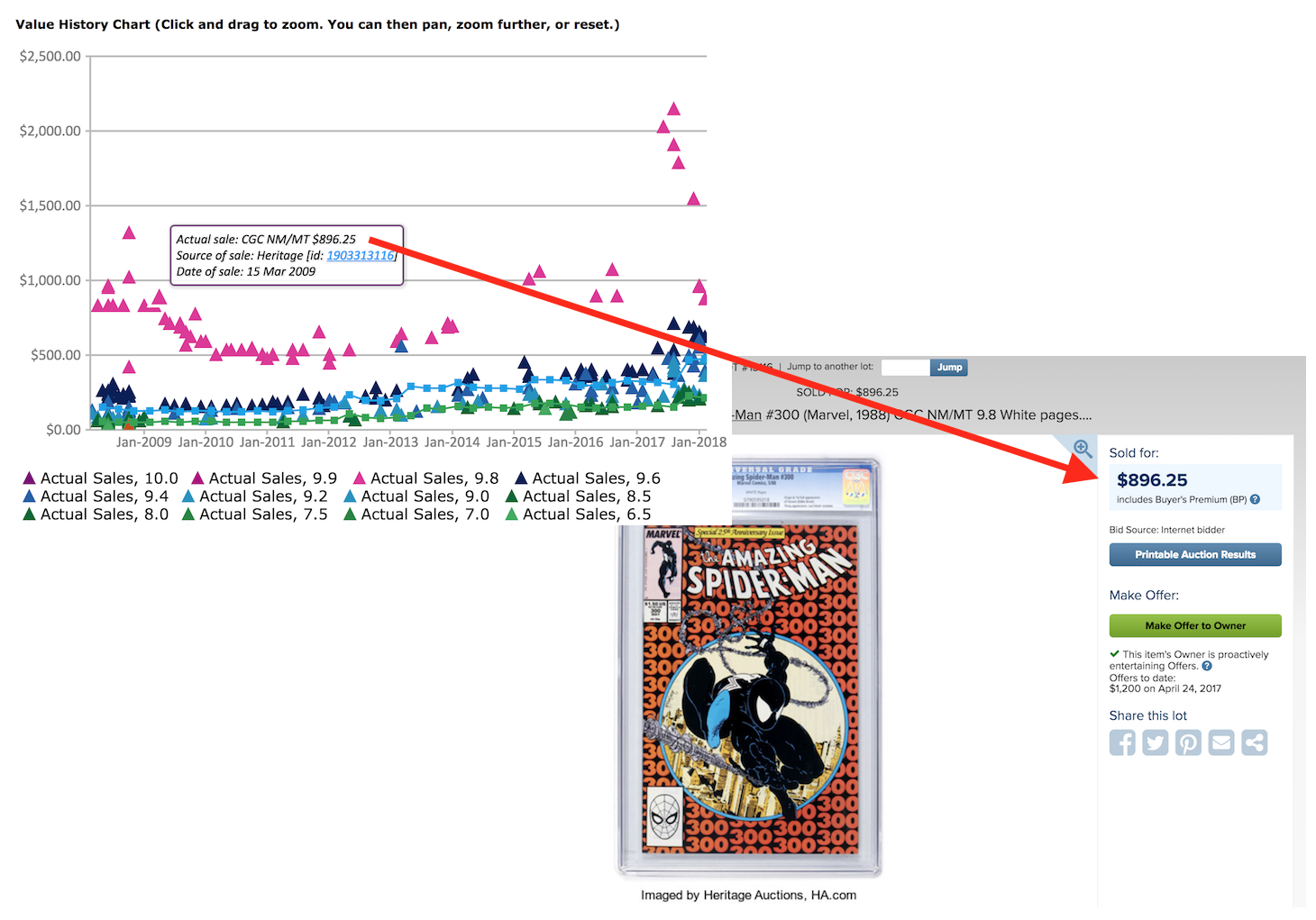 Click the link! Just kidding, it's only a sample image
Let's look at a coin example now. The first thing we can tell from this chart, is collectors way overpaid early on for perfect PF-70 Statehood Quarters. The first certified examples went for well over a thousand dollars. As the counts grew, the sale prices gradually declined. As you can see, this same coin now goes for well under $100.00 in the same grade. Now, on Nostomania, you can go read up on each sale - if there is an outlier, go find out if there is an explanation. Pedigree collection? Double cover? Plus and CAC noted on certain coins? It's all at your fingertips, organized by the issues you care about.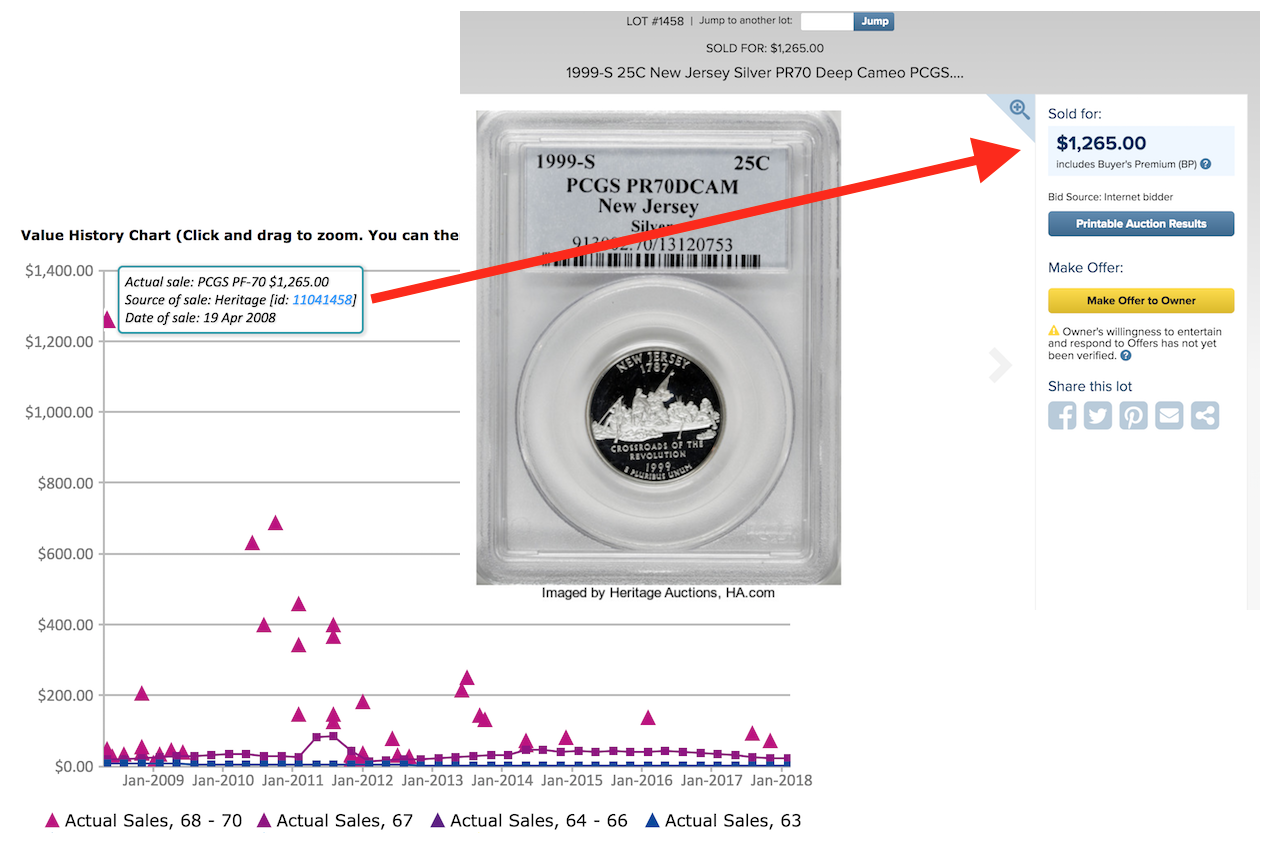 A great way to research pricing trends with real data!
That's it this time, we hope you find this new feature useful, and we've got a lot more in store for you during the coming year!
---

Thanks everybody, see you back here in a month.

Visit our NostoNews Archive.