NostoNews, December 1, 2013
by Tommy Jasmin

MT 10.0 Action Comics 1? Not a chance

I'm happy to report we have a nice new feature available to our Premium Subscribers. In the Pricing Details section for each comic, coin, or magazine, we now compute the likelihood an item exits in a particular grade. For example, we all know Action Comics 1 certainly does not exist in MT 10.0. So why do we list a value for this grade? It's just an estimate our computer programs produce based on many things - most importantly, well, lower grade sales of Action Comics 1! But also based on sales for other high grade Golden Age superhero key books. Our algorithms are smart enough to use this data to make a reasonable assumption whether say a CGC copy could ever turn up in a given grade. It's fun to dream a little. Let's take a look at a few examples...

Below is the detailed current pricing for Adventures of Big Boy #80. Why did we pick this title for an example? A Premium Subscriber recently pointed out it was incomplete, so we had been recently working on it. You can see we now grey-out certain numbers. What can we infer from this? The most important bit of information this tells us is that Nosto has no sales data for comics of this classification - a Silver Age promotional/free book, in CGC MT 9.9 or better. It also says we don't have any sales in our database where someone claimed the item was 9.6 or higher, but Uncertified. Why so much grey in the PGX column? Our data here is just very sparse, so we can't be very confident about the pricing produced here. We think it's pretty solid, but we capture very few actual PGX sales for this type of comic.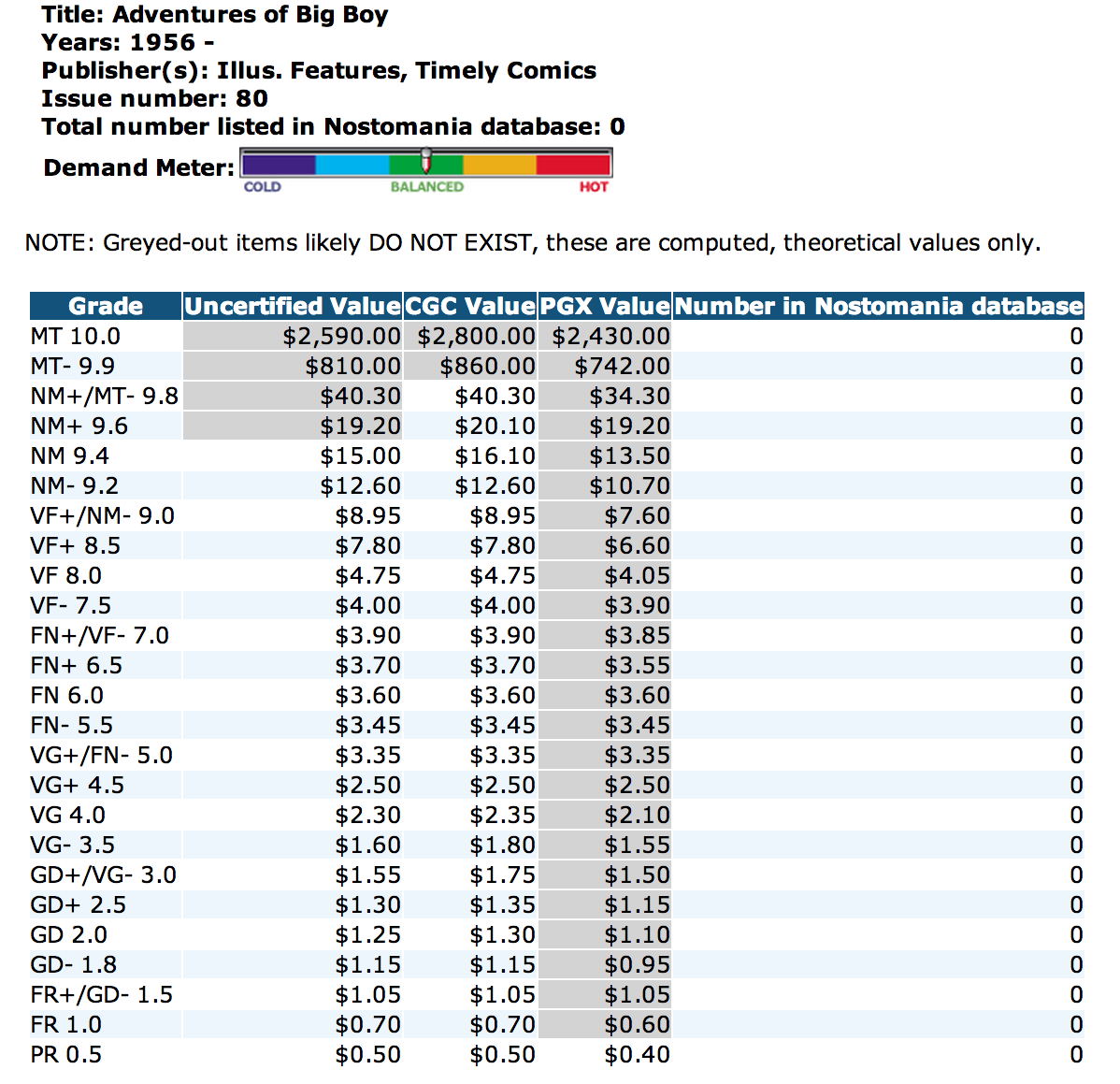 Example of theoretical values for comics



The coin example below is the current pricing data for a 1917 Full Bands Mercury Dime. From we can infer there is likely a Full Bands coin graded MS-69 by one of the top two grading services (NGC or PCGS). We can also infer an MS-67 graded by PCGS commands a much higher sale price than an MS-67 graded by NGC, at least for fairly recent sales. Again, the main point is although we can compute data for all grades, which can serve many purposes, in many cases we are almost certain items simply do not exist in the highest grades.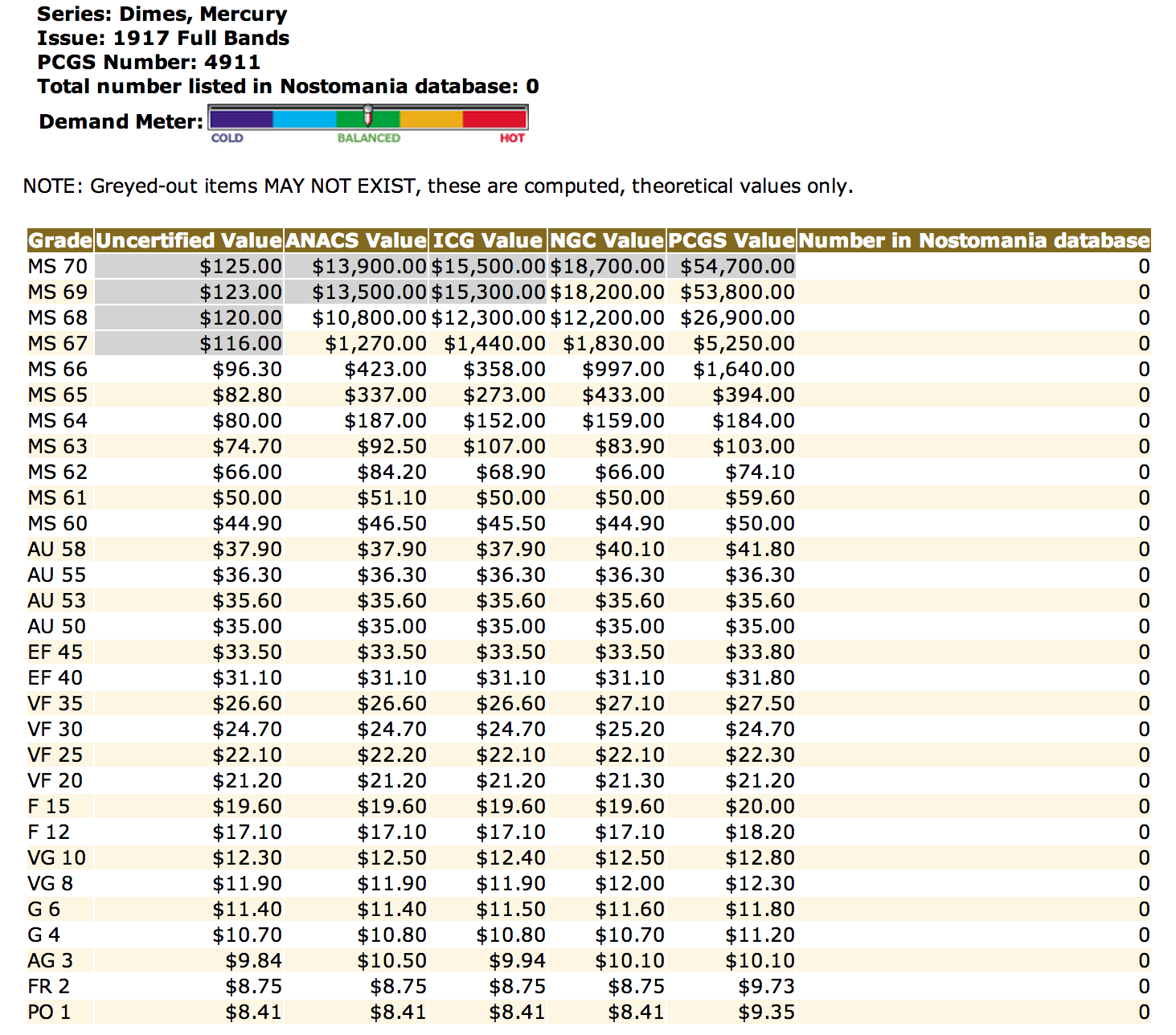 Example of theoretical values for coins
---

Thanks, we'll see you all next month.

Visit our NostoNews Archive.