NostoNews, August 1, 2020
by Tommy Jasmin
Better Image Support
It's been a bit of a light month, what with trying to enjoy some summer time off and getting out of the house a bit (I actually went camping in July). One thing I wanted to improve is our coverage of the image libraries for each supported collectible type. This is an area we neglected at first - I lobbied for strong support, but got pushback. We are now making efforts to both backfill, and provide reference images for anything that goes in the database, at the time it's created. Power users like Marty Mann have been great for helping fill in the Nostomania reference image library (with Golden Age comics he bought off the stands no less!), but we can't expect Premium Subscribers to fill in everything.
For coins, improvements meant adding support for both obverse and reverse images, something that should have been present from the start. This is important because both the front and back are often key visuals for identification and for grading/appeal assessment. It's also important for slabbed coins, since the information provided by the grading company sometimes goes on the obverse, but sometimes on the reverse. Below is an example for how the additional info will appear on the site as we add it, at least for now.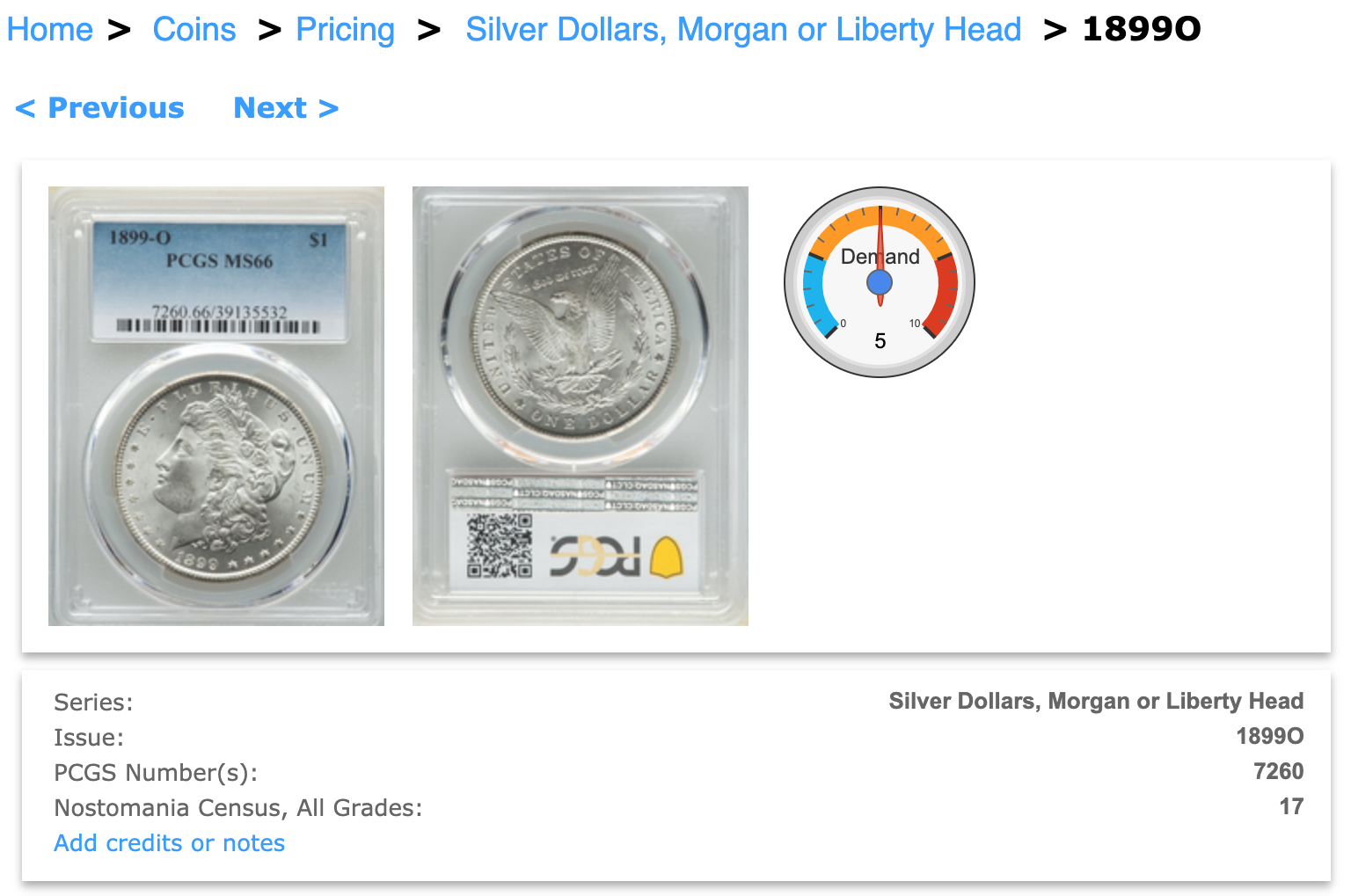 The Real Deal
For comic books and magazines, our new policy is that any new issue entered in the database, must also get an image loaded at the time of entry. A key point here is that it be an image of the actual comic. What do I mean here? You'd be surprised how many web sites use only pre-publication or stock images, which often have clear visual differences from the actual comic. Too often, what you see for sale on eBay is actually not the comic you are buying, and is not even a scan of a comic. See the next two images for an example of this. The first is an item for sale on eBay, the second is that item in the Nostomania database. A minor difference, but again, when identifying an actual physical collectible, this can be really important. Personally, I don't think sellers should be able to state the grade of an item being auctioned when you can't even review a real picture for defects.
In any case, the steps this month are part of a push we are making to improve our overall image coverage, with real images. Stay well out there and we'll talk again soon.

For Sale on eBay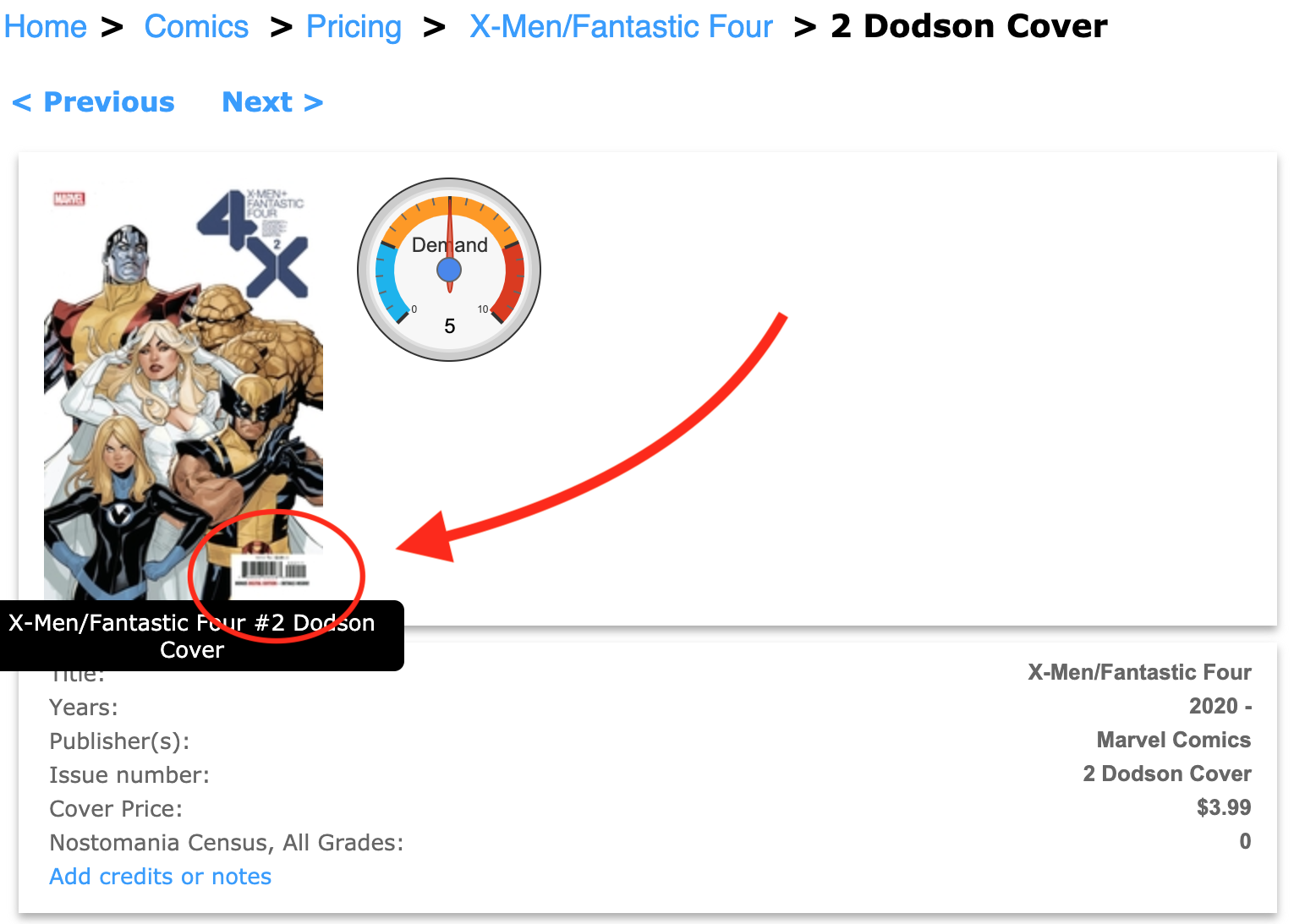 Actual Comic is a Bit Different
---

Thanks everybody, see you back here in a month.

Visit our NostoNews Archive.