NostoNews, August 1, 2019
by Tommy Jasmin


Did you notice? There are now new sales to research on the site EVERY DAY.
The Premium Subscribers got this news awhile back, time to let the rest of you know. We have automated a pipeline which makes new sales data available on the production site as soon as we've processed it. This means every day there will be some new data to research on Nostomania. For example, the comic below sold only a couple days ago on Heritage Auctions, and the data is already on the Nostomania site today! Of course you'd need to sign in to see the fine details, but the link gives site visitors a data preview. This copy of Crime and Justice #15 is a great sales example for several reasons.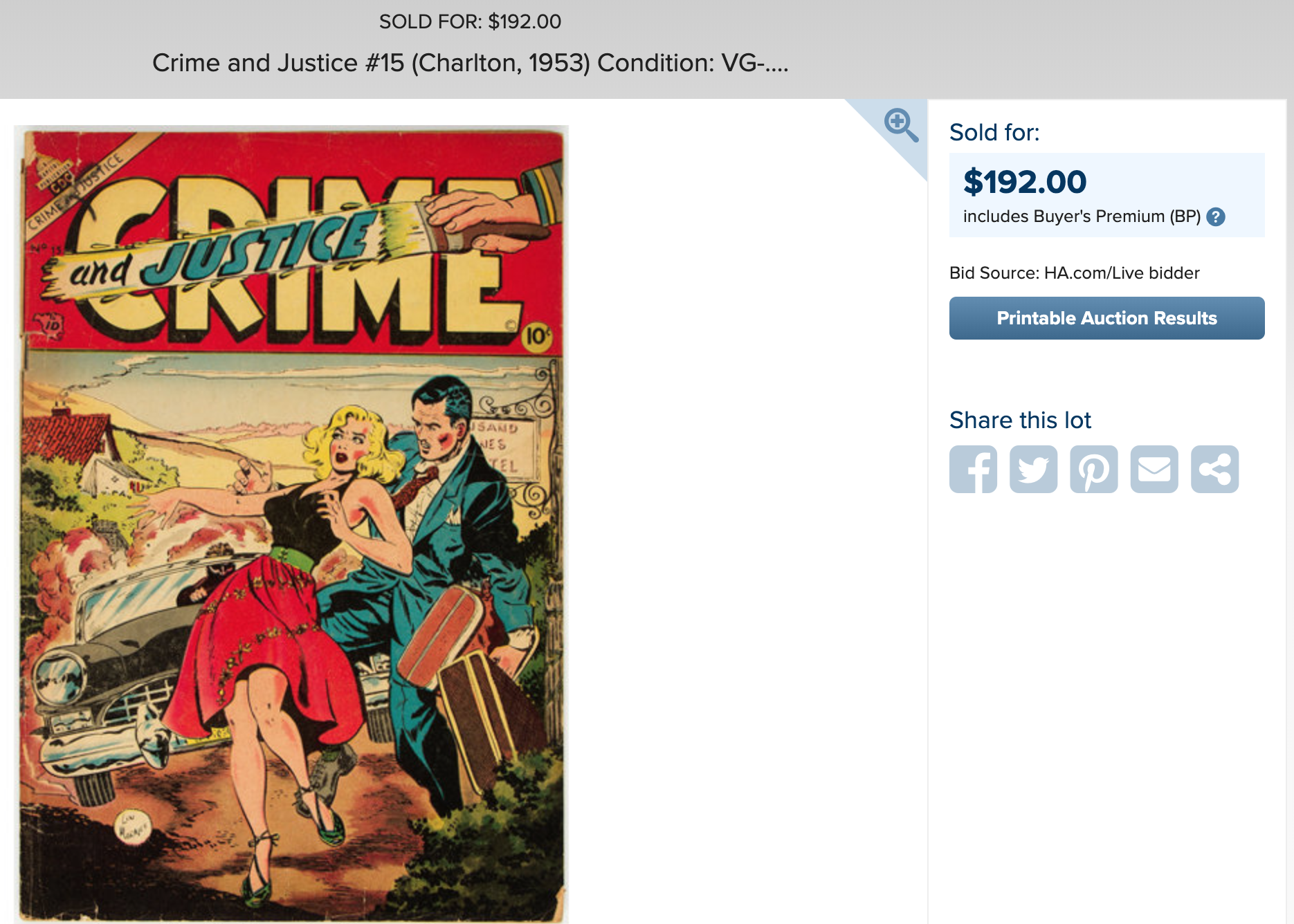 Early Charltons have ben Hot!
It shows that Nostomania's decision to support both certified and uncertified sales definitely matters. Most of our competitor online guides collect and report only certified sales data. This is a severe limitation.
First, the reality is, the vast majority of collectors will have a mix of certified and uncertified items. For a comprehensive collection management system and price guide, you must support both.
Second, limiting yourself to certified sales means that for many items, you have few, if any, sales. In this case, if your pricing code isn't smart enough, there is no way for you to provide a value estimate. There are many collectibles pricing sites out there now. It's become a really crowded space, but how do they all stack up? I would love to do a panel at a con sometime, and field questions comparing them all.
Here's another great example. Sold a couple days ago on eBay by seller blissard, and on the site today! This copy of Action Comics #25, graded Uncertified FR/GD 1.5, sold for $433.00, an 8.25% increase over the current Nostomania value in that grade. This is an important sale, the kind Nostomania users care about. Why discard this data just because the item isn't in a slab? One more thing before I let you go - you might be surprised, but I encourage all of you to check out many of our competitor sites for pricing and collection management, and compare the overall accuracy of their service versus ours. And consider PCGS - should they even be providing a PCGS price guide? Doesn't it seem like a conflict of interest for a company to say here is how much our own stuff is worth?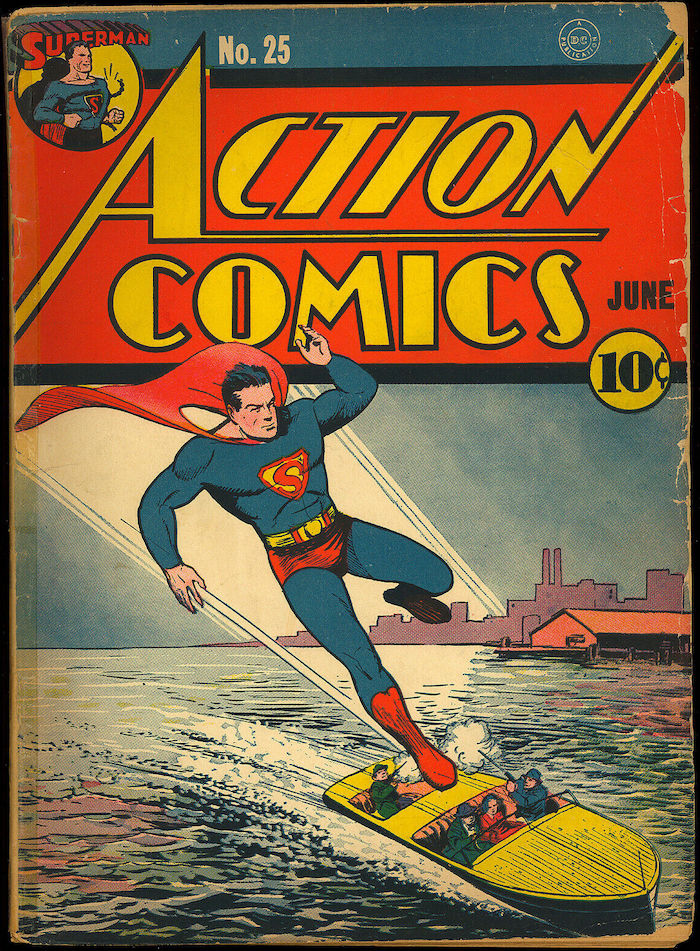 Slab or no slab, the data is extremely valuable
Can you feel the NostoTraction? See you in a month with more good news!
---

Thanks everybody, see you back here in a month.

Visit our NostoNews Archive.