NostoNews, August 1, 2016
by Tommy Jasmin


Interactive pricing trend and sales charts
This month we debut a very useful new feature - interactive value trend charts with actual sales overlayed. With this tool you not only see the change in value over time of a coin, comic book, or magazine, but the actual sales that drive the changes in value. On items where Nostomania gathers sufficient actual sales, you can clearly see just how tight our pricing data locks in with the true market.
Below is a screen shot of what a user sees when signing in to Nostomania, searching for Amazing Spider-Man 1 in the Pricing section, and clicking down to the item detail level. Note just how tight our CGC NM 9.4 value trend is with the three actual sales of a CGC NM 9.4 copy in the past decade. This is the power of Nostomania's pricing algorithms being driven by actual sales. Whatever a given item is selling for, our code locks in with the trend. It's that simple.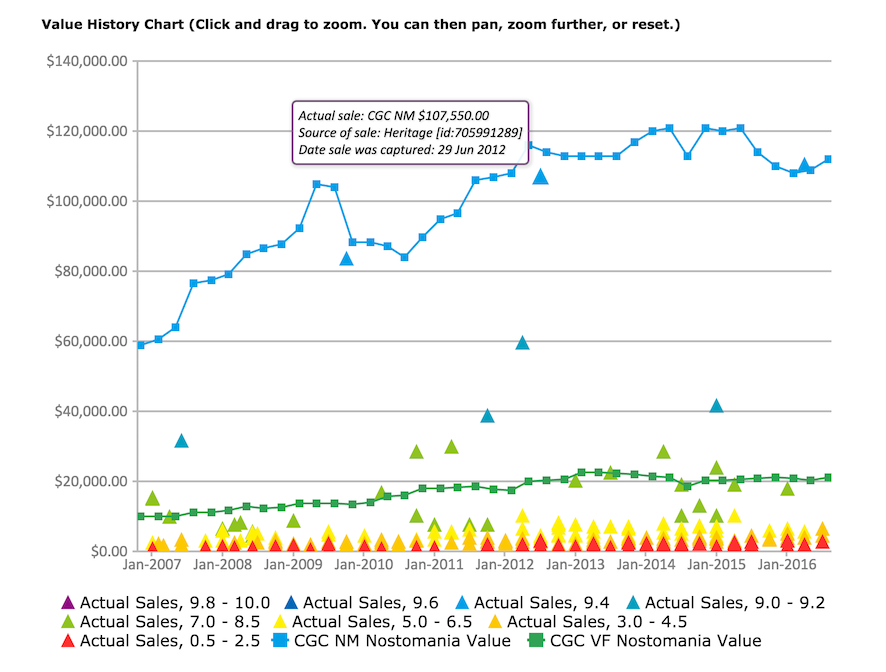 Nostomania sales and trend chart for Amazing Spider-Man 1
You can see the high grade sales on a book like this are the exception, most of the documented sales are at much lower grades. What if you want to research those in more detail? Easy, just click and drag to highlight a section of the chart. Once zoomed in, you can hover over any sale data point to get details, pan to older or more recent sales, zoom further, or reset to the full view again. Below is a screen shot showing a zoom-in on recent Amazing Spider-Man 1 sales in the FN to VF range, with our CGC VF 8.0 trend line superimposed.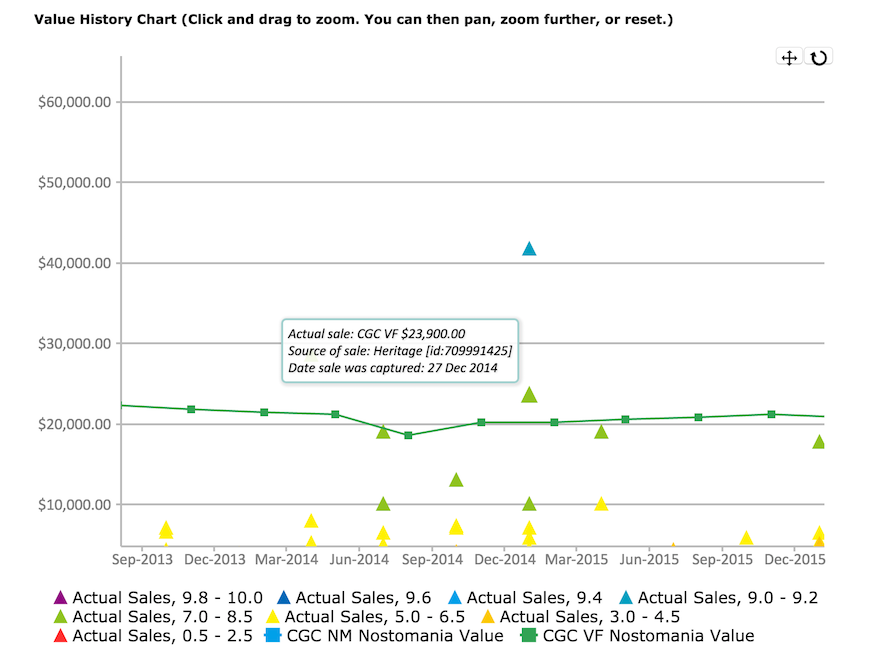 ASM 1 value trend chart zoomed in
For a coin example I chose what should be a common scenario coin, the 1917-D Mercury Dime. With this coin, the pricing is pretty stable until you get into the higher mint-state grades. Computing pricing for a coin like this above MS-65 is fairly tricky. You can see our MS-67 pricing float around a bit, following sales trends for close grades and similar coins until an actual sale occurs, at which point our value locks right in. Have fun exploring this new site feature for your collectibles research needs and interests.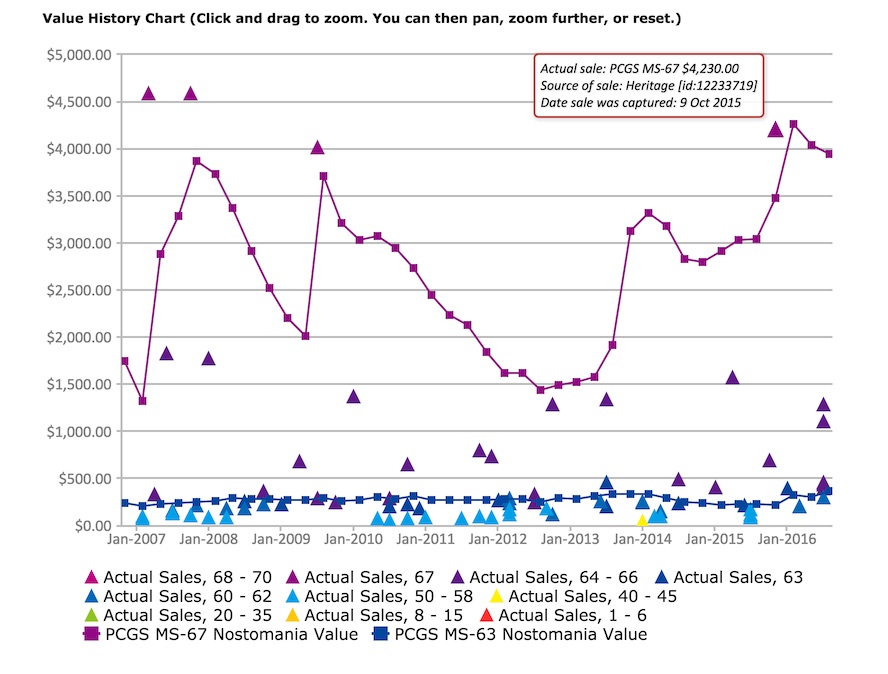 1917-D Mercury Dime value trend chart


As always, thanks very much, all of you, for supporting the site!
---

Thanks, we'll see you all next month.

Visit our NostoNews Archive.